Trust. Accuracy. Reliability.
These are the qualities you demand from your accounting and finance workforce, and you should expect nothing less from your staffing and recruiting partner. Our specialized accounting and finance recruiters provide an exceptional staffing experience by merging profound industry knowledge with our unique recruiting approach.
Accounting and finance staffing is a critical undertaking. These professionals maintain your organization's financial health and compliance, meaning they need to be competent, seasoned, and trustworthy.
No matter your situation, our dedicated finance recruiters can help you find the best fit for these high-value roles.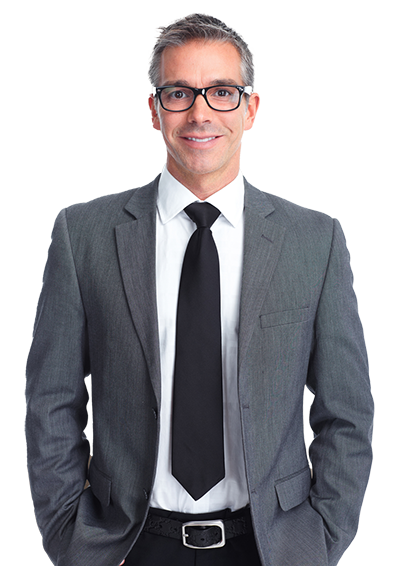 ---
Ready to hire better people?
Connect with our recruiting professionals today.
Accounting & finance professionals we place
Our accounting and finance recruiting process
Our recruiting process is meticulous, rigorous, and targeted. We've streamlined each step, from sourcing resumes to conducting reference checks, to ensure we find the right qualifications and fit for your organization. Here's how we do it:
Sourcing resumes
While traditional job postings might attract a high volume of applicants, they often fail to deliver quality candidates, especially those with niche or specialized skills. Our approach goes beyond passive job posting; we actively seek out and engage those hard-to-find candidates who could be the perfect fit for your finance or accounting needs. Utilizing a combination of industry connections, robust databases, and innovative search strategies, we can tap into a rich pool of talent, including those currently employed and not actively searching.
Qualifying candidates
Once we've sourced a pool of potential candidates, we initiate an in-depth pre-screening process. This is more than just a cursory glance at qualifications and experience. We examine each candidate's background to assess their technical abilities, career motivations, and track record. Our goal is not just to verify the credentials on their resume but to understand their overall suitability for your role.
Screening for soft skills
Strong technical proficiency is necessary in accounting and finance, but so are soft skills. A candidate's communication, problem-solving ability, and capacity to work within a team can be just as important as their financial acumen. During our pre-screen interviews, we go beyond the numbers to assess these essential traits. We evaluate cultural and personality fit, understanding that the most effective teams share common traits and values.
Reference checks
Our work doesn't stop at the interview. To confirm our findings, we conduct thorough reference checks with managerial-level contacts. This step ensures that the skills and experience a candidate has presented are reliable and verified. It also offers valuable insights into their work ethic, reliability, and how they perform in a professional setting.
Through this rigorous, multi-step process, we strive to deliver candidates who excel technically and fit within your organizational culture.
Accounting & finance recruiting services
Professional recruiting for hard-to-fill roles or when your internal team is over capacity.
Recruiting for your most senior leaders with precision, professional acumen, and discretion.
Our most economical solution, providing qualified resumes that match your specifications.
When you need experienced professionals to hit the ground running for project-based or urgent needs.
Our contract-to-hire professional staffing services provide unlimited flexibility for fast hiring.
Retained search services for filling high-level and niche roles that require a dedicated recruiting effort.
FAQs
How do you ensure the candidate will fit within our company culture?
Our pre-screening interviews are designed to assess a candidate's technical skills, soft skills, personality, and cultural fit. We understand how important it is to have a team that works well together, so we factor this into our candidate selection process.
How quickly can you fill an accounting or finance vacancy?
The timeline for filling a position can vary depending on the role's complexity, but our extensive network and proprietary recruiting methodology typically allow us to present a shortlist of qualified candidates as quickly as a few days.
Do you provide candidates for both temporary and permanent roles?
Yes, we supply candidates for everything from seasonal or contract roles to direct-hire positions. We understand that different businesses have different staffing needs, and we're flexible in meeting those needs.
Will I have a say in the staffing process?
Absolutely, we value relationships as one of our core principles, and as such, we aim to be true partners. We'll work closely with you to understand your needs, culture, and expectations. We'll also provide regular updates and seek your input throughout the process to ensure we're on track to deliver the results you need.
Can you hire accounting or finance professionals remotely?
Yes, we understand that remote work has become a vital part of many businesses in today's job market. We are experienced in finding and placing highly skilled accounting and finance professionals in remote roles. Our process ensures they have the necessary skills, experience, and attributes to succeed in a remote work environment.
What happens if a candidate doesn't work out?
While we put in every effort to ensure the suitability of our placements, we understand that sometimes things don't go as planned. If a candidate doesn't work out, please let us know immediately. We'll work with you to understand what went wrong and find a suitable solution.
I'm extremely happy with the organization I am currently working for. Also, my recruiter was amazing.

Alexandra, Financial Analyst
Hire accounting and finance professionals today