Recruiting solutions from an award-winning and nationally recognized professional staffing agency. Our headhunters match the top information technology, finance, marketing, healthcare, HR, legal, and sales professionals with the most admired employers in their respective industries.
We combine performance and effectiveness with unmatched personal service while carrying out our four core principles: relationships, resources, responsiveness, and results.
---
Our story
The idea of 4 Corner Resources is one that Founder and President Pete Newsome thought about for more than a decade, as he wanted to start a different kind of business – one that valued individuals and relationships over processes and procedures while offering limitless opportunities for personal advancement and professional growth. With that idea in mind, the company was founded in 2005 as a technical staffing company, with Pete working out of a small home office.
In early 2006, we established our company's headquarters in downtown Orlando, FL, and began hiring internal staff to meet client demand. We continued to grow, expanding into new geographies and industry verticals as the market embraced our unique approach to staffing and recruiting.
By 2009, we developed what has become our industry-leading proprietary recruiting methodology. In the following years, we began to receive national recognition for our success, including recognition by Forbes, Inc. Magazine, the Business Journal, and Clearly Rated, which consistently rates 4 Corner as one of the top staffing companies in America.
Today, we have transformed into much more than a staffing company as we strive to positively influence the way organizations of all sizes approach hiring. We still have a long way to go, relishing each new client and candidate's success as we share our recruiting philosophy with all who aspire to recruit and hire in a better, more personal way.
Meet our executive team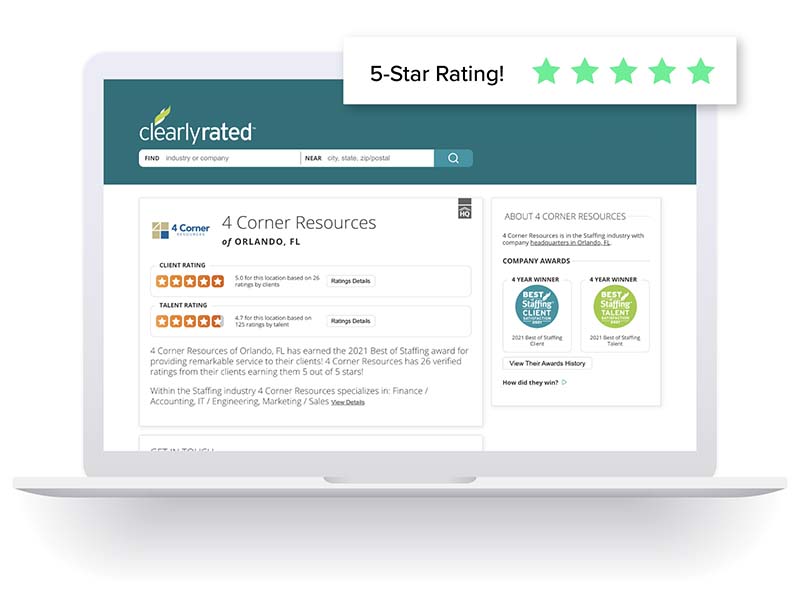 Recent accolades
While our clients and candidates matter most, we appreciate when others recognize our work!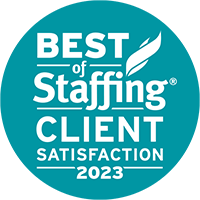 Industry associations
We're a proud member of the American Staffing Association, the oldest and most respected voice for promoting high standards of legal, ethical, and professional practices in the U.S. staffing, recruiting, and workforce solutions industry.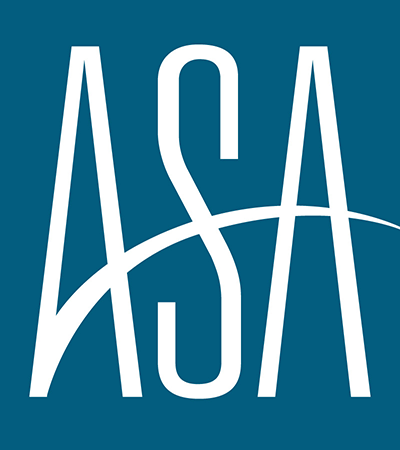 We value our close ties and active membership with TechServe Alliance, the premier organization dedicated to advancing the success of the IT and engineering staffing and solutions industry.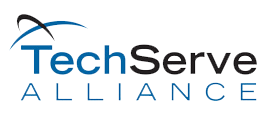 We would love to hear from you
Whether you're an employer who needs professional recruiting assistance, or a job seeker ready to make a career move, reach out to our team today!