eBook: Reducing Labor Costs From Hiring to Retention
Companies in today's fast-paced business environment are constantly under pressure to adapt and thrive. Labor costs remain one of the most significant expenses for any company, often accounting for a large portion of their overall budget. Organizations must understand and explore ways to optimize these costs to gain a competitive advantage.
Our eBook, "Reducing Labor Costs: From Hiring to Retention," provides valuable insights and strategies to help business leaders identify opportunities to reduce costs while maintaining an engaged and productive workforce.
Download your free eBook
Discover how to lower hiring costs without compromising the quality of your workforce!
Minimize Your Recruitment Costs
Optimize screening
Gain access to more recruiters
Improve job descriptions
Refine your hiring process
Leverage technology
Ramp up referrals
Your guide to reducing labor costs in 2023
How to calculate labor costs
Tips for managing your recruitment budget
How to reduce your costs of hiring an employee
Highly effective strategies for employee retention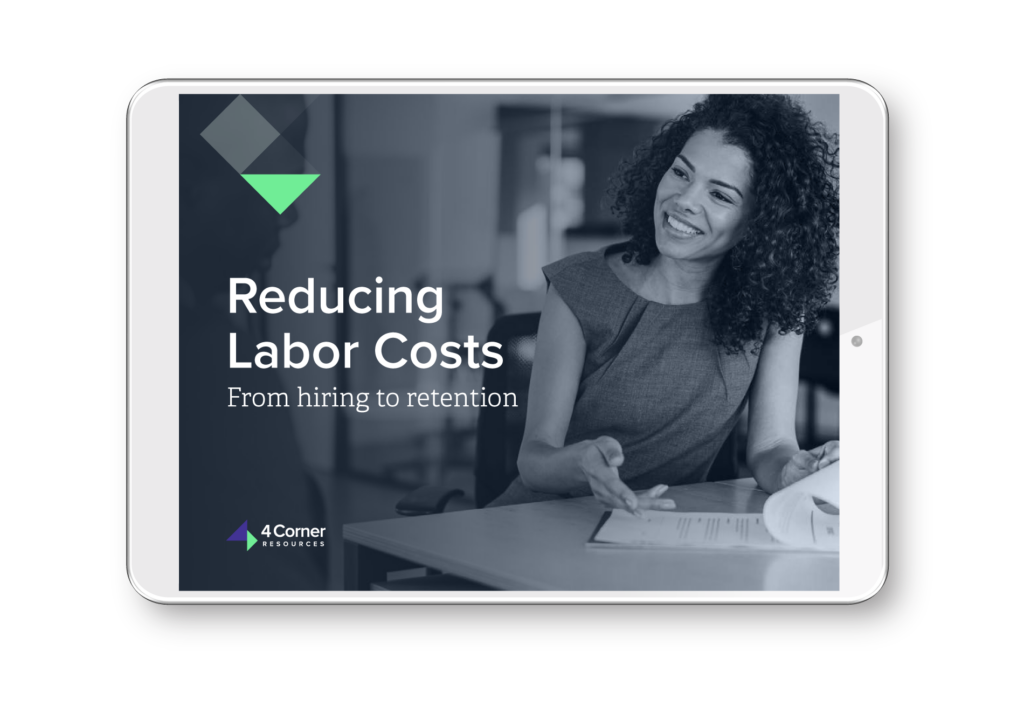 Ready to take the next step?
We are here to serve as your advocate and partner for companies looking for their next great hire.
Contact us any time to learn more about how our team of professional recruiters can contribute to your success.