2022 Hiring & Salary Guide
For competitive, forward-thinking organizations and people, 2022 is an opportunity to evolve like we've never seen before and a chance to position yourself for success in a rapidly changing world.
The way we conduct business, especially when it comes to recruiting and retaining talent, continues to transform. To position your company for success in the new year and beyond, our 2022 Hiring & Salary Guide covers everything from recruitment trends to average salary data.
Download your free guide
Discover the latest hiring trends in recruitment, virtual hiring, and salaries
Salary data & hiring trends for key areas
Information Technology
Sales & Marketing
Finance & Accounting
Architecture & Engineering
Healthcare
Admin & Customer Service
Legal
Warehouse & Logistics
Your guide for a successful 2022
Salary data by department and geography
In-demand skills by position type
Navigating the Great Resignation
Virtual everything is here to stay
Trends hiring managers need to know
Tips and tools for job seekers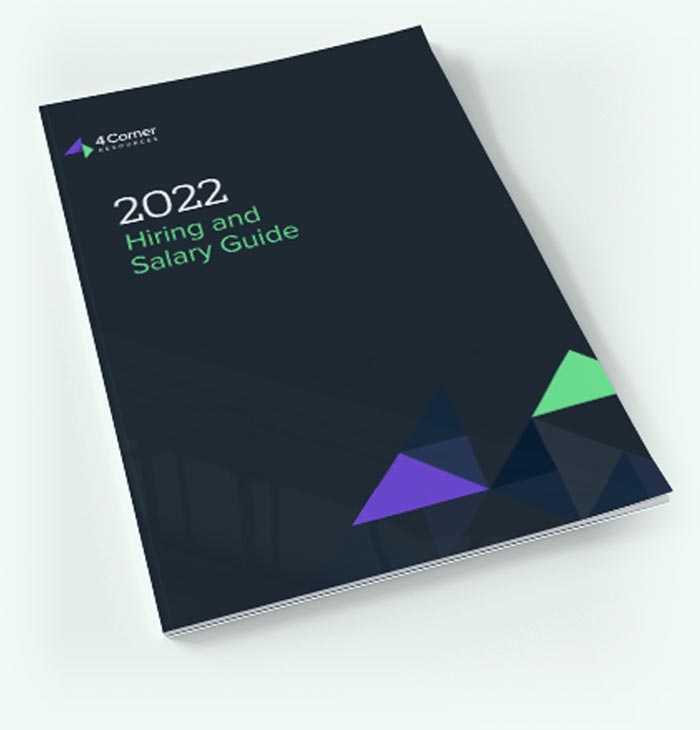 Ready to take the next step?
For job seekers considering a career move to companies looking for their next great hire, we are here to serve as your advocate and partner.
Contact us any time to learn more about how our team of professional recruiters can contribute to your success.