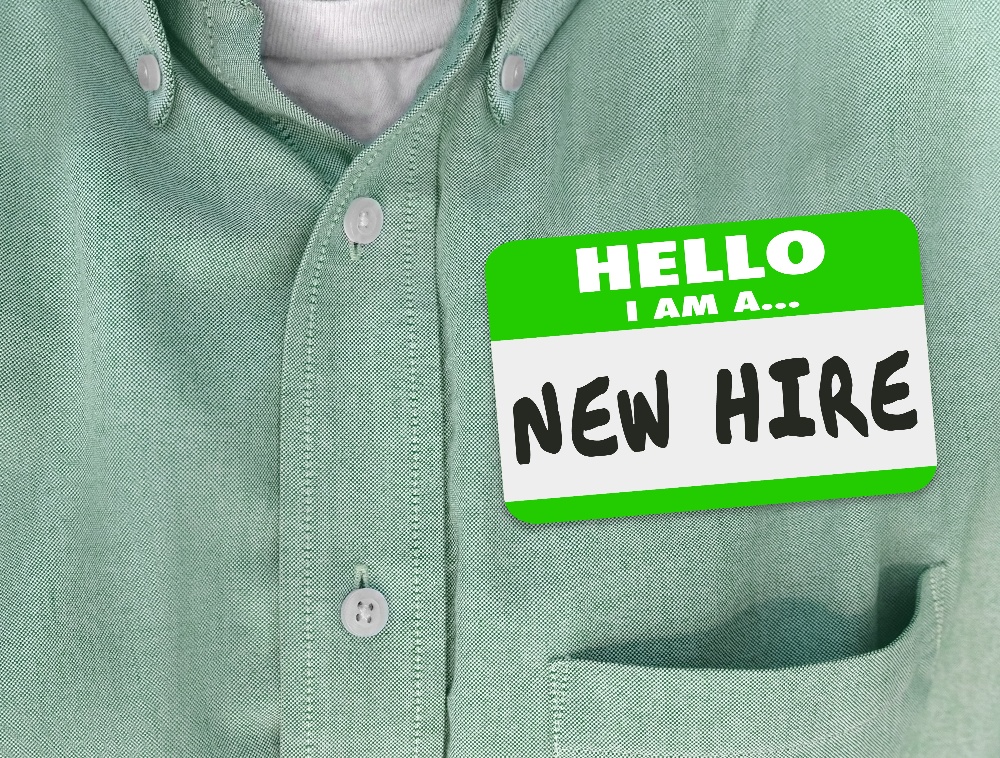 When navigating the recruiting landscape, there are many considerations and hurdles for managers and HR professionals, particularly when pursuing the direct hire route. But what exactly does direct hire mean in the talent acquisition world? It's the hiring process where a company intends to bring a candidate on board as a direct employee, not just temporary or contract-based work. While there are several advantages of direct recruitment—such as finding candidates committed for the long-term and seamlessly integrating them into your company culture—there can also be some disadvantages of direct recruitment to keep in mind, like higher onboarding costs and longer time-to-hire. Below, we'll examine the pros and cons to help you decide on your hiring needs.
Direct Hire Meaning
Direct hire recruitment, or direct placement, is when a third-party recruiter presents a candidate for consideration to an end-user client. Once hired, the candidate begins employment on the payroll of the end-user client, and it usually involves a full-time position.
This provides an evaluation period before a direct hire placement occurs, and temporary hiring or contractual recruiting generally exists to cover short- or limited-term needs. While on contract, the worker remains on the staffing agency's payroll rather than the end-user company.
So why might you choose direct hire staffing, and what are its advantages and disadvantages?
The Advantages of Direct Recruitment
Direct hire recruiting by a staffing agency offers a range of advantages for both the selected candidate and your organization.
1. New hires have a greater sense of commitment
From day one, a direct hire is an employee on your organization's payroll, which allows you to avoid the annuity costs associated with contract-to-hire candidates. This can also mean greater buy-in to your company's goals and culture, which can be more challenging to achieve with a temporary or contract worker who knows they might not be sticking around for the long haul. An advantage of direct recruitment is that employees with greater buy-in tend to be more engaged at work. Which contributes to higher productivity and greater longevity. 
2. More candidates are attracted to direct hire positions
Generally speaking, most job seekers are looking for a permanent, full-time position rather than one that's temporary, part-time, or both. Some candidates won't consider employment that's not full-time or permanent. An advantage of direct recruitment is that you'll have a larger candidate pool to attract more highly qualified candidates. As a result, hiring the right person or filling a niche skill need can be made faster and easier. 
3. Direct hires can fully integrate into their roles and teams
The pace of temporary staffing is fast; it's intended to secure a qualified professional in the position as quickly as possible. While this is great for responding to sudden changes in demand or workload, it can mean less of an opportunity for training and team building than if you were making a permanent hire.
Since a direct hire is signing on with your company for the foreseeable future, you can comfortably invest more resources in professional development and skills training. You can also spend more time ensuring they're the right cultural fit for the rest of their team. It can result in a more loyal and committed workforce, which in turn can reduce turnover.
4. Direct hire recruiting saves you time and effort
Many businesses do not have a human resources department, so someone with a full-time job must often juggle the hiring duties. Or, if your organization is lucky enough to have HR personnel to handle hiring and staffing, they may be overwhelmed with tasks and many roles to fill.
A reputable recruiting firm will have the resources to lift the burden of that responsibility and handle the time-consuming process of sourcing and qualifying candidates. As a result, your HR team (or you, if you don't have one) will have more time to devote to more pressing business matters.
5. Direct hire recruiting firms can deliver on hard-to-fill positions
When handling hiring internally, you're limited to your existing network and sourcing channels. This restricted visibility and reach makes it difficult, if not impossible, to connect with niche candidates, especially if you're looking for expertise outside your core industry. 
A quality staffing agency will have access to an enormous network of candidates, not to mention a team of experienced recruiters who have spent years developing personal and professional relationships with a wide range of people. They also bring the resources, tools, and expertise needed to connect with such candidates on your behalf, making it much easier to hire for hard-to-fill roles.
Disadvantages of Direct Hire Recruitment
1. You'll pay a fee
One potential disadvantage of direct placement staffing is the cost that accompanies the service. Most commonly, a one-time placement fee is associated with direct placement, which varies greatly depending on the staffing agency and the specific role. Recruitment firms will frequently work on a retained basis instead of contingency for higher-level or more niche positions. You can read more about how retained search works in our blog.
2. You absorb the full scope of new-hire expenses
As mentioned earlier, a temporary or contract-to-hire worker remains on the staffing agency's payroll, not yours. As a result, you won't have to pay for benefits and other expenses associated with hiring a full-time employee. 
A direct-hire employee joins your payroll immediately, requiring you to offer them access to your retirement plan, insurance plan, and any other benefits that may incur additional costs. 
3. Direct hire requires more time and effort than temporary or contract to hire staffing
While the right staffing agency will be skilled at finding qualified professionals quickly, filling a role through direct hire generally takes longer than temporary or contract staffing.
First, there's the up-front time associated with a more dedicated search for the right candidate. Then, there's the additional time you'll spend onboarding and training a permanent hire. If hiring fast is your number one priority, a temporary contract may be better.
4. There's no "trial period"
One of the best things about contract-to-hire staffing is the so-called "trial period" that it facilitates. Since you're only committed to a short-term engagement, you have a greater chance to assess whether the person is truly the right fit for a role before making them a full-time offer, which isn't possible with direct hire staffing. 
A reputable staffing agency focused on making the right hire the first time is vital when entering a direct hire agreement.
Examples of Common Direct Hire Jobs
Why Partner With a Recruiting Agency For Your Direct Hire Needs?
Partnering with the right recruiting agency or headhunter is crucial for successful direct hire staffing. Direct hires are long-term investments; you're not just filling an immediate need but adding a team member who you expect will contribute value over time. By streamlining the recruiting process and enhancing the quality of your hires, a staffing agency will reduce the long-term costs associated with employee turnover and prolonged vacancies, allowing you to focus on what you do best: running your business.
For almost two decades, the recruiters at 4 Corner Resources have been helping businesses attract high-quality talent to fill their most important openings. We have a personal approach that focuses on one-on-one relationships with both candidates and hiring managers. Our adaptive and flexible style makes it easy for our clients to accomplish their direct hire, contract-to-hire, and temporary staffing goals.
See how we can help you find the employees you have been looking for. Contact our staffing experts today about our flexible staffing services to learn how we can help you.