The staffing industry plays a crucial role in the success of all sizes of companies — from the largest enterprise organizations to small and midsize businesses (SMBs). While some organizations want to hire personnel using an internal human resources team, many choose to rely on the expertise and extensive resources of a reputable staffing agency or headhunter.
When hiring for a new position or filling a vacant one, organizations can choose one of three main ways to do so with a staffing agency:
Dire hire (what is also known as direct placement),
Contract-to-hire, or
Contract or temporary hire.
What is Direct Hire Staffing?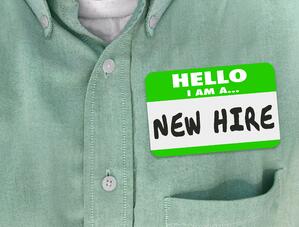 Direct hire staffing, or what is also referred to as direct placement staffing, is typically performed by a permanent placement recruiter at a professional staffing agency. This type of hiring results in the immediate placement of the individual on the payroll of the end-user client.
Direct hire staffing differs from contract-to-hire and temporary staffing mainly because the latter two are either for a predetermined evaluation period or to fill short-term needs (although some contracts are indefinite). However, it is important to note that the nature of contract-to-hire is typically more long-term than temporary hire, and it provides significant flexibility by giving the end-user client the option of hiring the contractor after their contract period ends.
What are the advantages and disadvantages of using direct hire staffing?
The Benefits of Direct Hire Staffing
Direct hire staffing by a staffing agency offers a range of advantages for both the candidate who is selected and your organization:
The candidate is sourced as a full-time employee. From day one, the direct hire staffing candidate is an employee on your organization's payroll, which allows you to avoid the annuity costs associated with contract-to-hire candidates.
Direct hire positions are more attractive to a broader pool of candidates. This means that you're more likely to see a greater number of highly-qualified candidates.
Candidates placed through direct hire staffing tend to be more committed. Employees recruited for full-time, permanent positions have a stronger sense of loyalty and commitment to your organization.
Direct hire staffing helps you save time and energy sorting through resumes. We understand that not all businesses have a human resources team — or, if your organization is lucky enough to have HR personnel to handle hiring and staffing concerns, they may be overwhelmed with other responsibilities. A reputable staffing agency has the resources to lift the burden of that responsibility and handle the time-consuming process of sourcing and qualifying candidates.
Direct hire recruiting and staffing helps you to source hard-to-fill positions. The right staffing agency has access to an enormous network of candidates, as well as the resources, tools, and expertise to connect with them on your behalf.
What Are the Disadvantages of Direct Hire Staffing?
The one potential disadvantage of direct placement staffing is the cost that accompanies the service. Most commonly, there is a one-time placement fee associated with direct hire staffing, which varies greatly depending on the staffing agency and the level of position. According to The Undercover Recruiter:
"A standard contingency placement is worth anything from 15-25% of the candidate's total (basic & flexible) first annual salary. A retained search assignment can be charged up to 50% in extreme cases when it's a senior position and the role is hard to fill."
Why Partner with a Recruiting Agency for Direct Hire Staffing?
Partnering with the right recruiting agency or headhunter is crucial for successful direct hire staffing. It's not enough to work with just any job placement agency. Instead, take the time to do your research and find the best staffing agency for your organization. Choose a firm with the experience, industry knowledge, and expertise to bring you the best candidate for your particular job.
For 13 years, the experts at 4 Corner Resources have been helping businesses in the central Florida area and beyond attract, qualify, and screen a large pool of potential candidates. As a nationally-recognized staffing agency, what sets us apart from other Tampa and Orlando staffing companies is that we are candidate-focused and client-driven. Our adaptive and flexible style makes it easy for our clients to accomplish their contract, contract-to-hire, and direct hire staffing goals.
At 4 Corner Resources, we base our operating philosophy on four principles (4R):
Relationships — We get to know our clients and candidates to learn whether they are good fits for one another.
Resources — Our internal systems are designed for performance, flexibility, and effectiveness.
Responsiveness — We pride ourselves on having the best response time in the industry.
Results — Our clients' objectives are our top priority, and we use proven recruiting methodologies to produce consistent results for them.
Experience the 4 Corner Resources difference. Get in touch with our staffing experts today about our direct hire staffing services to learn how we can help you.