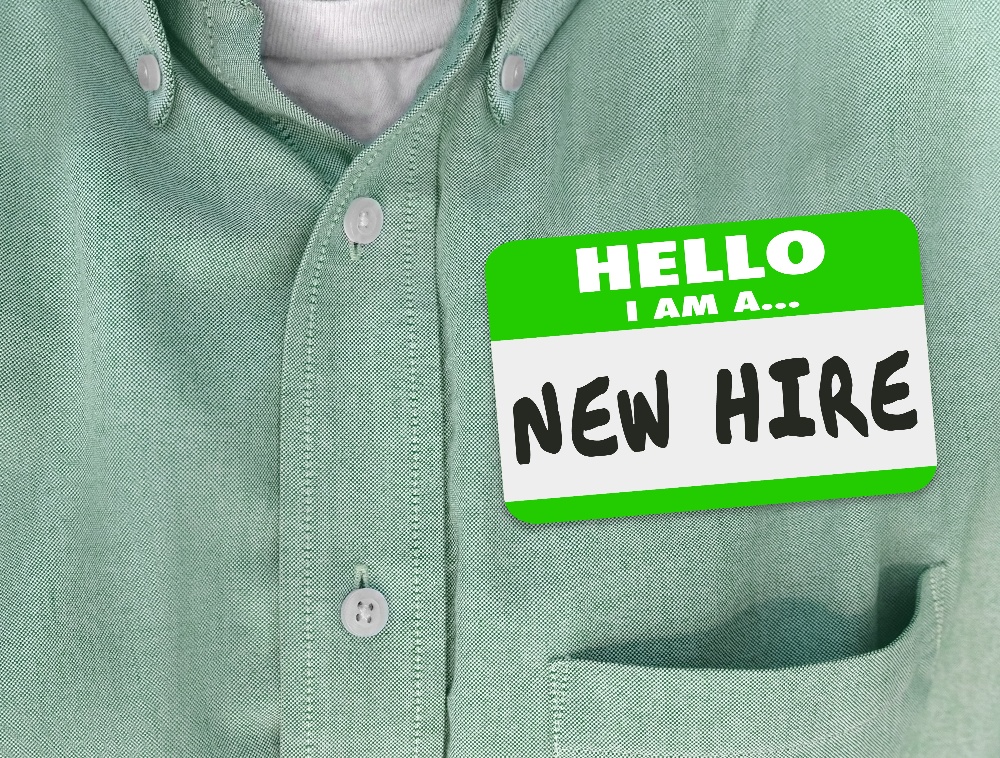 The staffing industry plays a crucial role in the success of all sizes of companies — from the largest enterprise organizations to small and midsize businesses (SMBs). While some organizations opt to hire personnel using an internal human resources team, many choose to rely on the expertise and extensive resources of a reputable staffing agency or headhunter.
When hiring for a new position or filling a vacant one, organizations can choose one of three main ways to do so with a staffing agency:
Dire hire (also known as direct placement),
Contract to hire, or
Contract or temporary hire.
Here, we'll take a closer look at direct hire staffing from a professional recruiting agency to help you decide whether it's the right way to go for your organization.
What is Direct Hire Staffing?
Direct hire staffing, which is also called direct placement, is typically performed by a recruiter at a professional staffing agency. This type of hiring results in the immediate placement of the individual on the payroll of the end-user client, and it usually involves a full-time position.
Direct hire staffing differs from contract to hire and temporary staffing mainly because the latter two are either for a predetermined evaluation period or meant to fill short-term needs (although some contracts are indefinite). However, contract to hire is typically more long-term than temporary hire, and it provides significant flexibility by giving the end-user client the option of hiring the contractor after their contract period ends.
In both contract to hire and temporary staffing arrangements, the worker is on the payroll of the staffing agency rather than the company where they'll be working.
So why might you choose direct hire staffing and what are its advantages and disadvantages?
The Benefits of Direct Hire Staffing
Direct hire staffing by a staffing agency offers a range of advantages for both the candidate who is selected and your organization.
1. The candidate is sourced as a full-time employee
From day one, a direct hire is an employee on your organization's payroll, which allows you to avoid the annuity costs associated with contract-to-hire candidates. This can also mean greater buy-in to your company's goals and culture, which can be more challenging to achieve with a temporary or contract worker who knows they might not be sticking around for the long haul. Employees with greater buy-in tend to be more engaged at work, which contributes to higher productivity and greater longevity.
2. Direct hire positions are more attractive to a broader pool of candidates
Generally speaking, most job seekers are looking for a permanent, full-time position rather than one that's temporary, part-time or both. Some candidates won't consider employment that's not full time or permanent. So, going the direct hire route means that you're more likely to see a greater number of highly qualified candidates apply for the role. This can make it easier to hire the right person faster or fill a need for a niche skill.
3. Direct hires are able to fully integrate into their role and with other team members
The pace of temporary staffing is fast; it's intended to get a qualified person in the position as quickly as possible. While this is great for responding to sudden changes in demand or workload, it can mean there's less of an opportunity for training and team building than if you were making a permanent hire.
Since a direct hire is signing on with your company for the foreseeable future, you can comfortably invest more resources in professional development and skills training. You can also spend more time making sure they're just the right culture fit to mesh with the other people on their team. The resulting feeling of belonging can breed a stronger sense of loyalty and commitment to your organization, which in turn can contribute to lower turnover.
4. Direct hire staffing helps you save time and energy sorting through resumes.
We understand that not all businesses have a human resources team—sometimes the hiring duties are juggled by someone who already has a set of full-time responsibilities. Or, if your organization is lucky enough to have HR personnel to handle hiring and staffing concerns, they may be overwhelmed with tasks and lots of roles to fill.
A reputable staffing agency has the resources to lift the burden of that responsibility and handle the time-consuming process of sourcing and qualifying candidates. This leaves your HR team (or you, if you don't have an HR team) with more time to attend to more pressing business demands.
5. Direct hire recruiting and staffing helps you source hard-to-fill positions
When you're handling hiring internally, you're limited to your own networks and sourcing channels. This can make it hard to connect with niche candidates, especially if you're looking for expertise that's outside of your core industry.
The right staffing agency has access to an enormous network of candidates, not to mention multiple recruiters who have spent years developing personal and professional relationships with a wide range of people. They also bring the resources, tools, and expertise needed to connect with such candidates on your behalf, making it much easier to hire for hard-to-fill roles.
Disadvatages of Direct Hire Staffing
1. You'll pay a fee
One potential disadvantage of direct placement staffing is the cost that accompanies the service. Most commonly, there is a one-time placement fee associated with direct hire staffing, which varies greatly depending on the staffing agency and the level of the position. According to The Undercover Recruiter:
"A standard contingency placement is worth anything from 15-25% of the candidate's total (basic & flexible) first annual salary. A retained search assignment can be charged up to 50% in extreme cases when it's a senior position and the role is hard to fill."
In other words, the more the role pays, the more you'll pay a staffing agency to hire for it.
2. You assume the full scope of new-hire expenses
As we mentioned earlier, a temporary or contract to hire worker remains on the staffing agency's payroll, not yours. This means you're not responsible for covering the cost of their benefits and the other expenses associated with making a full-time hire.
With direct hire staffing, the new hire joins your payroll immediately, meaning you'll also need to offer them access to your retirement plan, insurance plan and any other benefits, which may cause you to incur additional costs.
3. Direct hire is more time consuming than temporary or contract to hire staffing
While the right staffing agency will be skilled at finding qualified professionals quickly, it still generally takes longer to fill a role through direct hire staffing than via temporary or contract staffing.
First, there's the up-front time associated with a more dedicated search for the right candidate. Then, there's the additional time you'll spend onboarding and training a permanent hire. If hiring fast is your number one priority, a temporary candidate may be the better way to go.
4. There's no "trial period"
One of the best things about contract-to-hire staffing is the so-called "trial period" that it facilitates. Since you're only committed to a short-term engagement, you have a greater chance to assess whether the person is truly the right fit in a role before making them a full-time offer, which isn't possible with direct hire staffing. 
This is why it's so important to partner with a reputable staffing agency focused on making the right hire the first time when entering into a direct hire agreement.
Why Parter With a Recruiting Agency For Your Direct Hire Needs?
Partnering with the right recruiting agency or headhunter is crucial for successful direct hire staffing. It's not enough to work with just any job placement agency. Instead, take the time to do your research and find the best staffing agency for your organization. Choose a firm with the experience, industry knowledge, and expertise to bring you the best candidate for your particular job.
For more than 15 years, the experts at 4 Corner Resources have been helping businesses in the central Florida area and beyond attract, qualify, and screen a large pool of potential candidates. As a nationally-recognized staffing agency, what sets us apart from other Tampa and Orlando staffing companies is that we are candidate-focused and client-driven. Our adaptive and flexible style makes it easy for our clients to accomplish their direct hire, contract-to-hire, and temporary staffing goals.
At 4 Corner Resources, we base our operating philosophy on four principles (4R):
Relationships — We get to know our clients and candidates to learn whether they are good fits for one another.
Resources — Our internal systems are designed for performance, flexibility, and effectiveness.
Responsiveness — We pride ourselves on having the best response time in the industry.
Results — Our clients' objectives are our top priority, and we use proven recruiting methodologies to produce consistent results for them.
Experience the 4 Corner Resources difference. Get in touch with our staffing experts today about our flexible staffing services to learn how we can help you.