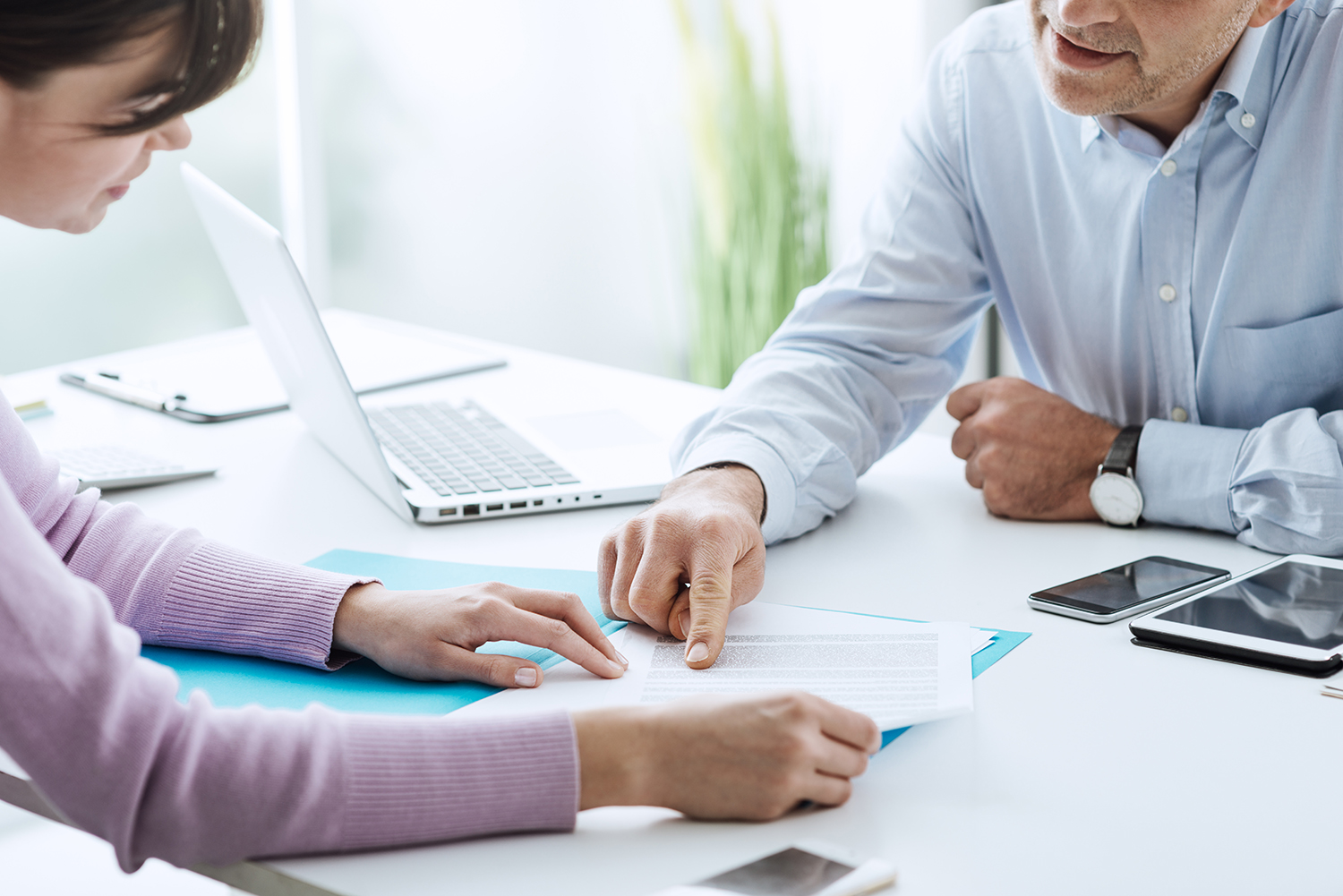 If you're looking to utilize a professional staffing agency or a headhunter to fill your organization's direct hire positions, there are numerous factors to consider. You've probably already thought about your hiring needs, future goals, timelines, and budget — but what you may not have asked yourself is: "What should I be looking for in a staffing agency direct hire agreement?"
Knowing what to keep an eye out for in a direct hire staffing agreement is incredibly important. It should outline clear expectations for the professional relationship to give both parties peace of mind that they will be met. A high-quality, comprehensive direct hire contract keeps you and your recruiting agency partner aligned and moving forward — which is why we've outlined some of the basics of direct hire staffing agreements and some tips for what you should look for in yours.
Benefits of Entering Into a Direct Hire Agreement with a Professional Staffing Agency
Direct hire staffing, also commonly referred to as direct placement recruiting, is typically performed by a permanent placement recruiter, or headhunter, at a professional staffing agency. In this particular type of staffing, the candidate will immediately be placed on the end-user client's payroll upon hiring.
Leveraging a staffing agency to help you fill open direct hire positions offers a range of benefits for both your organization and the candidate. Here's a brief overview of five key highlights:
Access to a wider pool of applicants. Direct hire positions are more attractive to a broader pool of candidates, meaning you're more likely to see a greater number of highly-qualified candidates from your professional recruiter's vast network.
Increased employee commitment. Employees recruited for full-time, permanent positions have a stronger sense of loyalty to your organization, increasing the likelihood of successful placement and long-term retention.
Time and energy savings. Finding candidates and sorting through a stack of resumes takes time and effort. A professional staffing agency has the ability to rapidly source and qualify candidates efficiently on your behalf.
Source hard-to-fill positions sooner. The right recruiting firm or headhunter has access to an enormous network of candidates, as well as the resources, tools, and expertise to connect with them on your behalf.
Savings on annuity costs. A direct hire contract means that, from day one, the employee is on your organization's payroll, which allows you to avoid the annuity costs associated with contract-to-hire candidates.
Why Entering Into the Right Direct Staffing Agreement is Key
Now that you know some of the benefits of entering into a direct hire staffing agreement, you may be eager to get started. However, it's important to note that accepting just any direct placement staffing agreement won't guarantee success. It's committing to the right one that is key for achieving your workforce goals.
There are plenty of headhunters and professional staffing agencies out there, but it's important that you take the time to do your research and find the one that is the best match for your organization. After all, entering into a permanent placement staffing agreement is a major commitment and investment. So, you should know what to expect and be sure you feel confident and comfortable with your decision. It's also important to ensure your direct hire contract covers all the bases it should so there are no surprises. We've compiled a list of some key components you should be looking for in your direct hire service agreement.
What Your Direct Hire Staffing Agreement Should Cover
Type of professional staffing services
While it may seem obvious, be sure that your direct hire staffing agreement clearly states that it is for direct placement services. Recruitment agencies can offer various kinds of professional staffing services, which could all have different payment structures, timelines, and end results. Therefore, you want to make sure there is no confusion about what kind of staffing services you want the recruiter to provide.
Fees
Each recruitment agency has the right to determine their own payment structure. For example, some may charge a percentage of each placed candidate's salary, while others may simply charge a flat fee per placed hire. At 4 Corner Resources, we often customize our fee structure to accommodate our clients' unique needs.
Invoicing schedule
Ensure your direct hire service agreement clearly outlines an invoicing schedule, whether it will be one invoice with the lump-sum due on one date or multiple invoices spread out in installments. This way, both parties are on the same page and you can work your budget around when your invoices are coming.
Payment terms
Payment terms outline when fees are due and payable. This part of the direct placement staffing agreement should also cover what the penalties are if fees are past due. It's important that you know this ahead of time as it can differ amongst agencies: some may charge a flat late fee while others charge interest based on how late the payment is.
Legally-binding signatures
Your signature on a direct hire staffing agreement confirms your understanding and acceptance of the agreement, so it is vital that you have read and agreed to everything outlined in the contract. If something doesn't look quite right, be sure to reach out to your professional staffing agency partner to clarify before you sign and move forward.
Have Confidence in Your Direct Hire Staffing Agreement
4CR is a nationally-recognized recruitment and staffing agency dedicated to helping businesses of all sizes meet their hiring needs. We're headquartered in central Florida and continually rank amongst the top Orlando staffing agencies, but we also support companies all across the United States by recruiting and placing the talent they need.
We work with clients to fill everything from high-volume jobs to specialized positions that require advanced degrees and qualifications. To meet the needs of businesses and professionals both locally and nationally, we offer a variety of staffing solutions that go beyond just direct hire recruiting, including contract staffing, contract-to-hire staffing, and payrolling services.
Do you want to learn more about our direct hire staffing or other comprehensive recruiting services? Are you ready to enter into a successful direct hire staffing agreement with 4CR? If so, reach out to our team of professionals today!