For a small to midsize business (SMB), recruitment can be tough. It's hard to compete with the larger companies out there when it comes to recruiting because:
Fewer people know who you are and what your company stands for;
Bigger companies can put together larger recruitment teams to attract job candidates; and
There's an assumption that bigger companies will pay more or provide more job stability.
Despite these challenges, SMBs need to find the right people to fill out their organization if they want to succeed and grow.
This is why many businesses decide to engage the services of a recruiting agency to provide recruitment and staffing services for them. However, not just any staffing agency will do when it's time to fill your hiring needs. It's important to choose the best recruiting company to ensure that you get the right people to join your organization.
How can you pick the perfect recruitment agency to help you build your team so you can succeed? Here are a few tips to help you out:
Start by Considering What Recruitment and Staffing Services You Need
Before you try to hunt down the best recruiting or headhunting agency to fulfill your needs, it's important to assess what your needs are first. Consider the following:
Do You Hire Primarily on a Seasonal or Permanent Basis?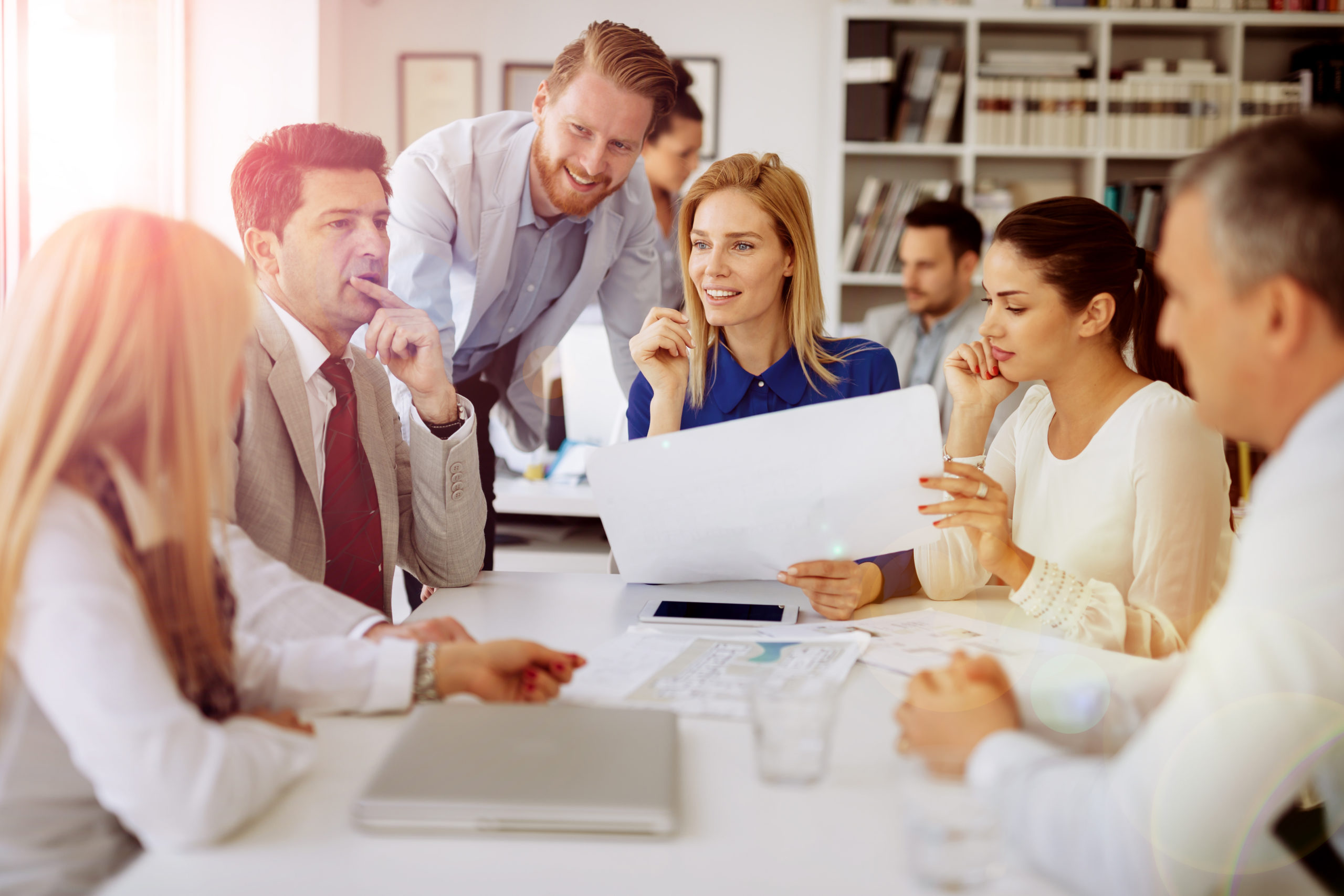 When you're adding staff to your company, are you adding them to cover temporary peaks in demand for a specific season/event/holiday, or are you looking to add more long-term employees? The time you expect to keep a new hire influences what kind of recruitment company you will want to work with. For example, if you're looking for people to put butts in seats just for the busy season, a temporary staffing agency might be the best option. However, if you want long-term employees, a recruiting company with direct hire expertise and focus would be a better option.
How Quickly Do You Need to Hire More People?
Do you have time to thoroughly vet new job candidates via a rigorous hiring process that may take weeks or even months to complete (e.g. hiring an executive headhunter), or do you need someone to cover shifts as soon as possible? Temporary and contract staffing agencies may help reduce your hiring cycle to help you get people on your team sooner than direct hire companies could—largely because they are used to delivering qualified candidates on-demand to fill urgent needs.
What Slots Are You Trying to Fill?
There are some roles in a company that you just aren't going to fill with a temporary hire, no matter how badly you need someone in the role. If you're hiring for executive-level or senior-level positions in your company, you'll want to use a specialized team of executive or direct-hire recruiters who can thoroughly verify a job candidate's qualifications. If you're hiring for entry-level positions, then a staffing agency that provides temporary or even contract-to-hire employment services might be for the best. Additionally, it's important to verify that the agency offers experience with the skills and positions that you need.
By taking the time to assess whether you want temporary or permanent employees, how fast you need them, and what slots you'll most likely need to fill (both now and in the future), you can choose a staffing agency that will meet your needs.
Ask the Staffing Agency About How They Bill for Their Services
When you're talking to a prospective recruitment and staffing services company, it's important to establish early on how they bill their customers for their services. Are their services billed on retainer? Do they bill hourly? Or, do they charge on a per-hire basis?
Recruiting and headhunting firms handle their billing in a variety of ways. For example, a contract staffing company or temp agency typically pays workers by the hour, so you can expect to pay a set rate for each hour their contract employees work for you. When hiring directly, a recruiting firm will typically charge a fee based on each employee you hire.
Verify How the Recruiting Agency Qualifies Their Candidates
What criteria does the staffing agency's recruiting team use to sort and qualify candidates before presenting them for your consideration? Ideally, a recruitment and staffing services provider will use custom criteria for each job role you need to fill based on your specific needs. For example, 4 Corner Resources utilizes a proprietary process that captures specific details about each position—including:
Main job responsibilities;
Why the position is open;
Key hiring criteria;
Desired soft skills;
Ideal candidate characteristics; and
Disqualifiers.
Using these details helps a recruiting agency refine their choices for candidates so they don't waste your time with the wrong candidates. If a recruitment agency doesn't ask for these kinds of details, they may end up sending you job candidates who won't mesh well with your company.
Check the Recruitment Agency's Track Record
Does the recruitment company have a good track record of helping other organizations in your industry meet their staffing needs? It can't hurt to check.
Staffing agencies that work hard to provide top-notch recruitment services tend to earn praise from their customers and/or earn recognition and awards from independent organizations—such as Inc. 5000 or Fast 50.
Want to get started on recruiting the right talent for your business? Contact the experts at 4 Corner Resources today!