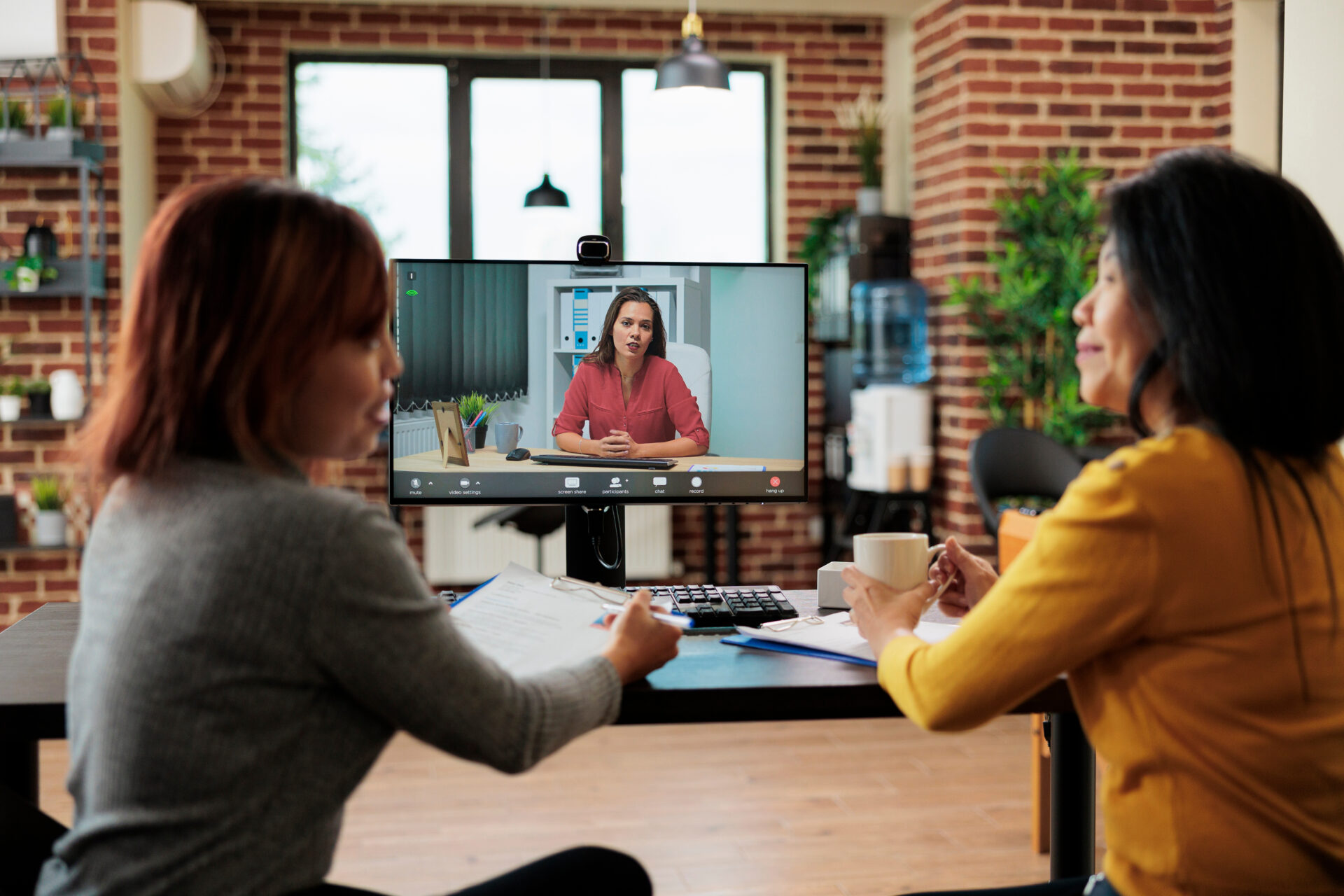 A decade ago, voice recognition technology was just starting to become mainstream and Alexa-enabled devices were about to hit the market. In the recruiting world, employers were beginning to test out sponsored posts on sites like Indeed and experimenting with the novel strategy of reaching passive candidates on LinkedIn. A lot of innovation has happened in the space of ten years, and we can only assume that the next ten will bring an even greater amount of change. So what can we expect, look forward to and plan for? Here are our expert predictions on the future of recruiting over the next decade. 
Recruiting Assumes a Greater Operational Role
Recruiters already play a growing part in driving business evolution, advocating for initiatives like diversity hiring and salary transparency. In the future, we'll only see this role expand.
Instead of just reporting to the C-suite, recruiting leaders will work hand in hand with company execs to make key business decisions, craft the employer brand and influence compensation packages, using their firsthand knowledge of what candidates want to drive the vision for the company's future.
Skills-Based Hiring Becomes the Gold Standard
Skills-based hiring is an approach that prioritizes a candidate's skills over things like their education, background, or professional connections. It's based on the idea that a candidate's success is defined by their abilities and potential rather than their degree or the previous job titles they've held. It's a strong method to make highly accurate hires. 
However, it's easier to talk about skills-based hiring than to adopt it on an organizational level. To shift the paradigm, forward-thinking recruiters will evolve to screening in candidates whose skills position them for success rather than screening out candidates who don't check an arbitrary set of boxes.
Salaries Define Workforce Stability
Despite a growing focus on location flexibility and advancement opportunities, salary remains the number one factor for most job seekers weighing their options. 
Employees are more comfortable leaving their jobs for better opportunities than ever before. That, coupled with the fact that pay transparency makes it easier than ever to compare salaries, means that employers offering below-market compensation are at enormous risk. 
Fair- and above-market salaries are no longer just a component of retaining top talent. They're a non-negotiable for ensuring workforce stability and company longevity.
Novel Compensation Models Promote Wage Equity
The growth of remote work has sparked interesting conversations on pay equity as employers grapple with equalizing pay for candidates distributed across high, medium, and low-cost-of-living areas. Two emerging compensation models will continue to gain traction: geo-based and value-based pay. 
Geo-based pay determines a candidate's salary based partially on their physical location. This model helps companies compete on pay while offering candidates location flexibility. It's a complex compensation model and will require employers to establish a solid methodology for weighing a position's market rate and the cost of living in various geographic locations to determine an offer. 
The second model is value-based pay, where employees are compensated based on their work's value to the organization. When executed properly, it's an ideal way to attract and reward candidates with more experience or unique expertise.
Succession Planning, Employee Development of Growing Importance
Among the highest priorities for job seekers, development opportunities fall just behind salary and flexibility. Organizations can accomplish the dual goals of retaining high performers and attracting new ones by taking a more long-term view of each employee's life span with the company. 
Recruiters will work more closely with employee development teams to establish initiatives designed to increase employees' longevity, which requires finding strategic alignment between the employee's career goals and the company's objectives. Internal hiring, upskilling, and succession planning will be more important as they drive retention and employee satisfaction. 
Related: Strategies for Upskilling and Reskilling Your Workforce
New Use Cases for AI Emerge
It's become the norm to leverage technology to tackle routine recruitment tasks like scheduling appointments and automating candidate follow-up. AI will continue to be an asset for duties like writing job descriptions, drafting social media posts, and communicating with job prospects. 
But its role will also emerge in new ways, like using machine learning to match candidates with best-fitting roles faster and predict job success based on their qualifications. AI may even assist in interviews, helping us incorporate strategies like facial screening and sentiment analysis into candidate scoring.
Related: Everything You Need to Know About AI Recruiting Techniques
Humans Still Drive Core Recruiting Work
Most of the talk about robots taking our jobs is overblown, at least within the recruiting world. While it's entirely possible that by 2030 a machine will be completely responsible for candidate screening, intelligent technology won't replace the meaningful human connections candidates prioritize when searching for their dream job.
Rather, technology will free up an increasing portion of recruiters' time and resources to focus on uniquely human endeavors like creative sourcing, employer brand-building, relationship management, and thought leadership.  
Contract Talent Increases Resilience
Being able to adapt to economic conditions and market trends will be key to organizational survival in the decade ahead. The companies that can move fast in the face of change will be the ones that thrive.
Contract labor will be a staple in recruiters' arsenal, supplementing and often replacing full-time positions. Contract talent like freelancers will enable agility, specialization, and speed while insulating against business risks like turnover and economic slowdowns.
Related: Direct Hire vs Contract Hire: Which is Better for You?
Gen Z Demands Take Center Stage
The oldest members of Gen Z, the population group born after 1996, are beginning to enter the workforce. Over the next ten years, Gen Z-ers will become an increasingly important talent pool, especially since Baby Boomers will have almost completely departed the workforce by then. 
As such, employers will need to consider this group's values and demands heavier. Heads up–they're very different from the generational groups preceding them.  
Gen Z-ers are more racially and ethnically diverse than any prior generation and also better educated. They prioritize social issues and desire jobs where they can make an impact rather than just earning a paycheck. They're also looking for environmentally conscious employers, invested in their continued development and supportive of collaborative work, whether in-person, remote, or hybrid.
Related: What to Expect as Gen Z Enters the Workplace
Reputation Management Sets Smaller Brands Apart
The candidates of the next decade will value transparency, authenticity, and respect. Coincidentally, these are the same components that make a winning employer brand. 
Careful, proactive reputation management can help recruiters with smaller budgets compete against big-name brands in the race for the strongest workforce. Recruiters of the future must keep a mindful eye on the evolution of what candidates want and tailor their reputation management strategy accordingly.
While no one can predict the future, we're excited about the many prospects and eager to find out what new advances will shape the future of recruiting in the years ahead.
Looking to enhance your staffing strategy?
Download our 2023 Hiring and salary guide for access to exclusive staffing insights.