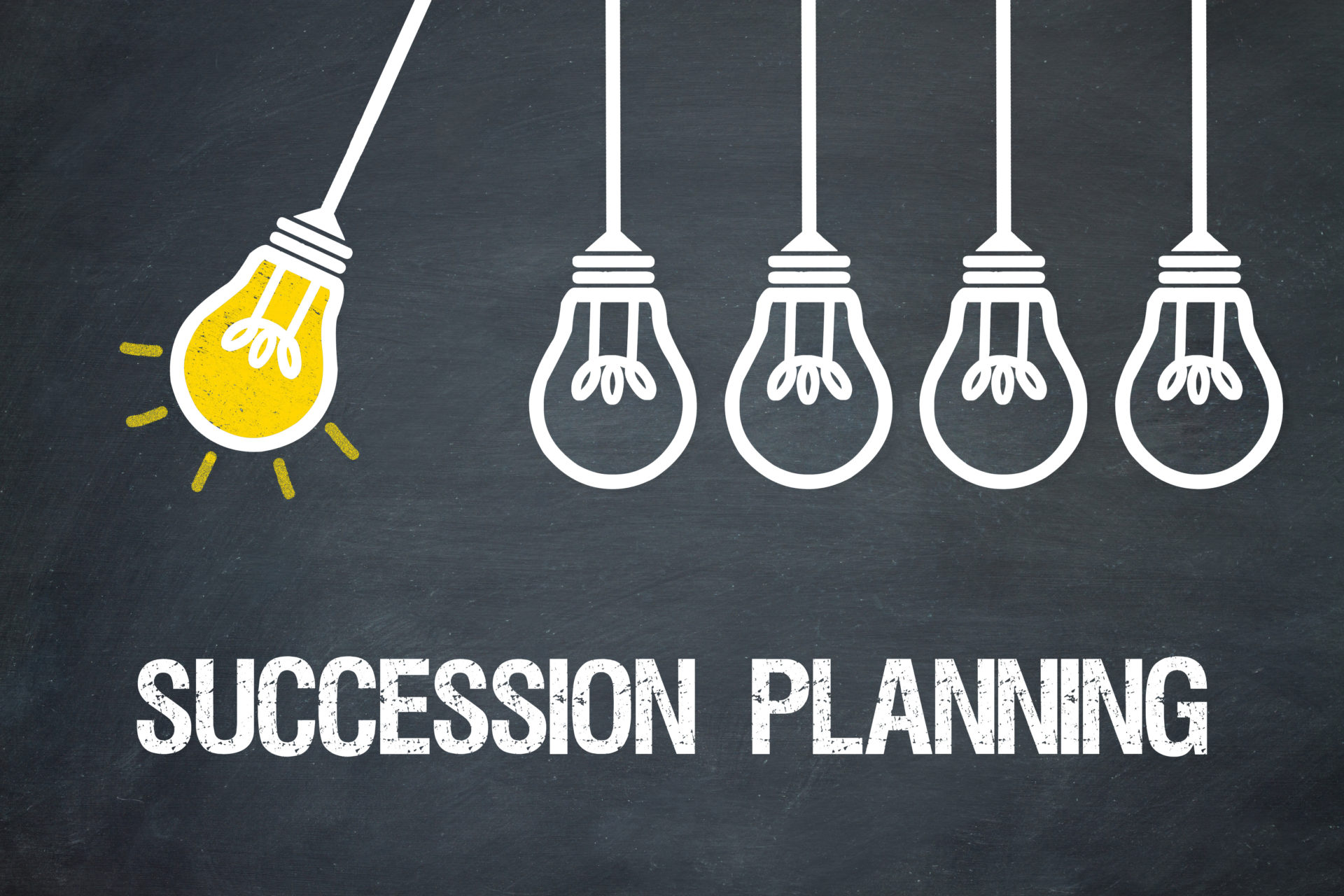 If there is anything the past few months have shown us, it is that change is inevitable. Employee succession planning ensures that your company has the leadership in place to steer the ship no matter what comes your way and that you have the right team to keep the operation running even during periods of upheaval or growth.
It sounds like something every company would want, but according to the Association for Talent Development, just 35% of organizations have a formalized succession planning process. Now more than ever, it is important to think critically about what the future of your company looks like and who needs to be part of it to get you where you want to go.
Why Have A Succession Planning Strategy?
A succession planning strategy helps you prepare for the future. As much as you plan for what is ahead, business always brings surprise curve balls, from a new competitor entering the marketplace to a supply chain shakeup to—you guessed it—a global pandemic. Star employees leave the company abruptly or pass away. Employee succession planning forces you to take a step back and think about what might happen to your company in the event of the unexpected.
Succession planning keeps your business moving forward during periods of change, whether good or bad. Companies merge and get bought out. Some go through layoffs or periods of rapid expansion. Thriving during these uncertain times requires strong leadership from the top, which cannot happen if there is not a solid team in place there. It also helps prevent your success from being overly reliant on a single person or small few, who could leave at any time.
Finally, succession planning helps you hold onto your best employees. It is more cost-effective to retain strong talent than to find and attract new hires. Your succession plan helps you do this by taking a measured approach to developing internal talent and grooming employees for future leadership positions.
8 Steps for an Effective Succession Planning Process
1. Start early and make it an ongoing, team effort
Succession planning is not a one-and-done thing. You cannot build an organizational chart and then walk away from it for a year—too much will have changed by the time you come back for it to be useful.
Another tricky thing is that by the time you realize you need a succession plan, you are probably already in a bind due to the departure of a key employee. The best succession planning process is one that is started early in the company's life, like within the first five years and one that is fluid, shifting as employees develop and your company grows.
Some companies choose to make succession planning a formal process, like a documented quarterly meeting involving all the department heads. For others, like small businesses where there are just a handful of managers, a more informal approach might be sufficient.
The key is that knowledge about your employees is shared—not compartmentalized—so that everyone is in the loop about your various team members' strengths and skills. This way, when the time comes to make succession decisions, you are not scrambling to understand people's roles. Instead, you already have an idea of the logical choice to move up the ranks.
2. Plan based on the kind of leadership you want
The people at the top of your company should be a living reflection of your company culture. Are they? When you think about your values and how that translates into leadership, where are you strong? What is lacking? What do you want to see more of?
Having your company's core set of values in mind during succession planning makes it easier to identify future leaders who fit the bill and pinpoint opportunities for talent development in key areas through coaching or training.
3. Identify and plan for predictable vacancies
Some transitions are a natural, predictable part of the business cycle, like the retirement of older employees. These are the low-hanging fruit of employee succession planning.
When thinking about your likely departures, which people on the team would you prioritize for their replacement? How soon is it likely to happen? What knowledge will this person be taking with them that needs to be shared? Keep in mind that for some of these employees, this means 30 to 40 years' worth of accrued experience—not something you want to try to cram into two weeks of training at the very end of their tenure.
Planning for predictable vacancies not only keeps you from getting caught off guard when someone leaves, but helps you more accurately project your hiring needs for the next 12 to 24 months.
4. Consider the vacancies you cannot plan for
Perhaps the most daunting personnel challenges are the vacancies you cannot anticipate, but even those become standard fare once you make succession planning part of your regular business process.
Think about when your car breaks down; it is unexpected (and a headache, to be sure), but when you know what part needs to be replaced, it is pretty easy to swap in a new one and have things back up and running quickly.
The same is true for your team roster. When you know who is up next to replace any given employee, it becomes much easier for business to continue with minimal disruption even if the departure comes as a surprise.
To plan for the unexpected, consider the role of each person on your team, both in terms of their contribution to the company as a whole and as part of their smaller ecosystem in the company, like their department. For large companies with thousands of employees, this exercise makes the most sense only for members of upper management. For smaller organizations, it may be perfectly feasible to include every person on the staff.
For each person, ask: who would be the logical next person to hold this role? Who is "next in line" in the company hierarchy? If no one comes to mind, what do we need to do to develop someone, or what qualities do we need to look for externally?
Even if you do not have all the answers today, starting the conversation puts you one step ahead of where you would be without a succession planning strategy.
5. Test your succession strategy in real scenarios
You might not know precisely when you will need to tap someone in your succession plan to step into a new role, but you can give them the best chance for success by conducting test runs. When a member of leadership goes on vacation, appoint a young leader on their team to take the reins in their absence. When a manager's plate is overloaded, have them delegate smaller projects to more junior team members while overseeing from a distance.
This is a low-stakes way to provide leadership opportunities and "test" whether your picks for succession into key roles are sound.
6. Think about succession as it pertains to hiring
Your succession planning strategy and your recruitment strategy are inherently connected. If you are planning on promoting from within for a certain role, for example, you will have a vacancy left by the person stepping up. Make sure you include this new hire in your succession plan. If you want something different on your leadership team in the future, hiring managers can start scoping out candidates with those particular skills and characteristics ahead of time to get a running start.
Looping your hiring team into your succession conversations will give them better data upon which to base their hiring projections and in turn, budget for those needs appropriately.
7. Use employee input to guide your decisions
Your assessment of your employees as part of your succession plan is only one side of the coin; the other is their own appraisal of where their career is headed.
Not all strong performers are great candidates for succession. Some may be perfectly comfortable with their current level of responsibility or might be planning a career move that does not include moving up the ladder. Incorporate this knowledge into your succession planning process by having open conversations with your employees about their larger career goals. Quarterly and annual reviews are a great opportunity.
Also, remember that succession does not necessarily have to mean upward movement. Lateral moves within the department or company can be rewarding and bring variety for employees while fulfilling your operational needs.
8. Enlist the help of experts
If you are new to employee succession planning, you do not have to go it alone. A professional staffing team like the one at 4 Corner Resources can help you identify the questions you should be asking and the qualities you should be looking for in future leaders.
We help businesses of all sizes build the teams they need to succeed today while planning to accommodate future growth. Whether you are a small company with under 50 employees or a large enterprise looking to build a talent pipeline with hundreds of hires a year, we will help you find what you are looking for on schedule and within budget.
Do not leave your company's future to chance. Schedule your free consultation and get on the path to a better staffing plan today.