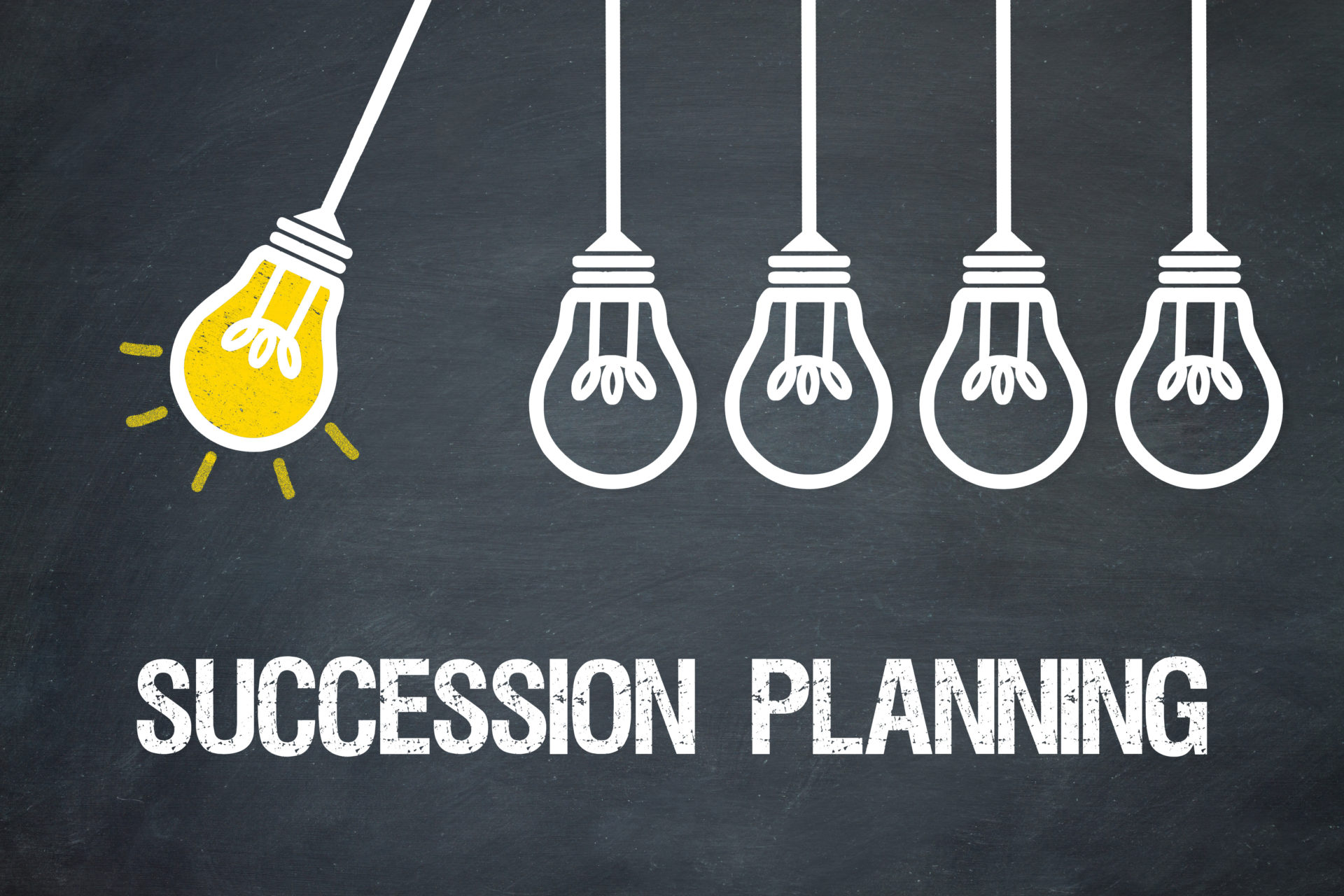 Change is inevitable. While you can't predict anything, it's important to have a plan for the big things in case something happens. That's where strategic succession planning can help business owners. It sounds like something every company would want, but according to the Association for Talent Development, just 35% of organizations have a formalized succession planning process. Now more than ever, it is important to think critically about your company's future and who needs to be part of it to get you where you want to go.
This article details the basics of strategic succession planning, steps to make your plan, and some examples of success in this area. We are even covering mistakes to avoid when putting together your plan. 
What is Strategic Succession Planning?
Succession planning is a company's strategy to pass on leadership positions and plan for the future of a business. This ensures that your company has the leadership in place to steer the ship no matter what comes your way and that you have the right team to keep the operation running even during periods of upheaval or growth.
There are multiple strategies for succession planning, and each company has unique needs. Maintenance will be required once the plan is in place to ensure that it's up to date and considers any changes. Cross-training employees and learning about development blueprints are parts of this program.
Benefits of Strategic Succession Planning
A succession planning strategy helps you prepare for the future. As much as you plan for what is ahead, business always brings surprise curve balls, from a new competitor entering the marketplace to a supply chain shakeup to a global pandemic. Star employees leave the company abruptly or pass away. It forces you to take a step back and think about what might happen to your company in the event of the unexpected. It should be an ongoing conversation as you grow and learn. 
This keeps your business moving forward during periods of change, whether good or bad. Companies merge and get bought out. Some go through layoffs or periods of rapid expansion. Thriving during these uncertain times requires strong leadership from the top, which cannot happen without a solid team. It also helps prevent your success from overly relying on a single person or small few, who could leave anytime.
Finally, strategic succession planning helps you hold onto your best employees. Retaining strong talent is more cost-effective than finding and attracting new hires. Your plan helps you do this by taking a measured approach to developing internal talent and grooming employees for future leadership positions.
8 Steps for an Effective Succession Planning Process
1. Start early and make it an ongoing team effort.
This is not a one-and-done thing. You cannot build an organizational chart and then walk away from it for a year—too much will have changed by the time you return for it to be useful.
Another tricky thing is that by the time you realize you need a succession plan, you are probably already in a bind due to the departure of a key employee. The best planning process is one that is started early in the company's life, like within the first five years, and one that is fluid, shifting as employees develop and your company grows.
Some companies choose to make it a formal process, like a documented quarterly meeting involving all the department heads. A more informal approach might be sufficient for others, like small businesses with just a handful of managers.
The key is that knowledge about your employees is shared—not compartmentalized—so that everyone knows your various team members' strengths and skills. This way, you are not scrambling to understand people's roles when making decisions. Instead, you already know the logical choice to move up the ranks.
2. Plan based on the kind of leadership you want.
The people at the top of your company should be a living reflection of your company culture. Are they? Where are you strong when you think about your values and how that translates into leadership? What is lacking? What do you want to see more of?
Having your company's core set of values in mind during succession planning makes it easier to identify future leaders who fit the bill and pinpoint opportunities for talent development in key areas through coaching or training.
Some companies refer to this discussion as talent planning. Managers and leaders gather and present a few key players on their teams and make sure other leaders are aware of them for any potential promotions or development opportunities.
3. Identify and plan for predictable vacancies.
Some transitions are a natural, predictable part of the business cycle, like the retirement of older employees. These are the low-hanging fruit of employee succession planning.
When thinking about your likely departures, which people on the team would you prioritize for their replacement? How soon is it likely to happen? What knowledge will this person take with them that needs to be shared? Remember that for some of these employees, this means 30 to 40 years' worth of accrued experience—not something you want to try to cram into two weeks of training at the very end of their tenure.
Planning for predictable vacancies keeps you from getting caught off guard when someone leaves and helps you more accurately project your hiring needs for the next 12 to 24 months.
4. Consider the vacancies you cannot plan for.
The most daunting personnel challenges are the vacancies you cannot anticipate, but even those become standard fare once you make succession planning part of your regular business process.
Think about when your car breaks down; it is unexpected (and a headache, to be sure), but when you know what part needs to be replaced, it is easy to swap in a new one and have things back up and running quickly.
The same is true for your team roster. When you know who is up next to replace any given employee, it becomes much easier for business to continue with minimal disruption, even if the departure is a surprise.
To plan for the unexpected, consider the role of each person on your team, both in terms of their contribution to the company as a whole and as part of their smaller ecosystem in the company, like their department. For large companies with thousands of employees, this exercise makes the most sense only for members of upper management. When it comes to smaller organizations, including everyone on the staff may be perfectly feasible.
For each person, ask: Who would be the logical next person to hold this role? Who is "next in line" in the company hierarchy? If no one comes to mind, what do we need to do to develop someone, or what qualities do we need to look for externally?
Even if you do not have all the answers today, starting the conversation puts you one step ahead of where you would be without a succession planning strategy.
5. Test your succession strategy in real scenarios.
You might not know precisely when you will need to tap someone in your succession plan to step into a new role, but you can give them the best chance for success by conducting test runs. When a member of leadership goes on vacation, appoint a young leader on their team to take the reins in their absence. When a manager's plate is overloaded, have them delegate smaller projects to more junior team members while overseeing from a distance.
This is a low-stakes way to provide leadership opportunities and "test" whether your picks for key roles are sound. Many employees enjoy a stretch assignment where they can learn something new. It boosts employee satisfaction and morale. 
6. Think about succession as it pertains to hiring.
Your succession planning strategy and your recruitment strategy are inherently connected. If you plan on promoting from within for a certain role, for example, you will have a vacancy left by the person stepping up. Make sure you include this new hire in your succession plan. If you want something different on your leadership team in the future, hiring managers can start scoping out candidates with those particular skills and characteristics ahead of time to get a running start.
Looping your hiring team into these conversations will give them better data upon which to appropriately base their hiring projections and budget for those needs. They can also provide unique insight into what the competition looks like in the market and what other companies are focusing on in their hiring. 
7. Use employee input to guide your decisions.
Your assessment of your employees as part of your succession plan is only one side of the coin; the other is their own appraisal of where their career is headed.
Not all strong performers are great candidates. Some may be perfectly comfortable with their current level of responsibility or might be planning a career move that does not include moving up the ladder. Incorporate this knowledge into your succession planning process by openly conversing with your employees about their larger career goals. Quarterly and annual reviews are a great opportunity.
Also, remember that succession does not necessarily have to mean upward movement. Lateral moves within the department or company can be rewarding and bring variety for employees while fulfilling your operational needs.
8. Enlist the help of experts
If you are new to employee succession planning, you do not have to go it alone. A professional staffing team like the one at 4 Corner Resources can help you identify the questions you should be asking and the qualities you should be looking for in future leaders.
We help businesses of all sizes build the teams they need to succeed today while planning to accommodate future growth. Whether you are a small company with under 50 employees or a large enterprise looking to build a talent pipeline with hundreds of hires a year, we will help you find what you are looking for on schedule and within budget.
Ready to hire better talent?
Connect with our recruiting professionals today.
Strategic Succession Planning Examples
Apple Inc.
One of the most famous leadership transitions in a modern-day corporation was at Apple when Tim Cook took over for Steve Jobs. Obviously, this isn't the only leadership position within the company that has needed backfilling. Still, the smooth leadership transition between these two is a great example of a company that did the work ahead of time to plan.
Jobs was able to mentor Cook and groom him for the role of CEO. Cook was able to observe and ask questions about the decisions and routines of Jobs to prepare himself for the role. As a company, Apple invests in executive leadership coaching and talent assessment to continue to develop the next generation of talent that will assume these senior positions someday. Apple University was created to help employees think like Jobs and make decisions like he would make. It helps ensure that leaders are operating similarly.
Loews Hotels and Resorts
Laurence Tisch co-founded Loews and was eventually taken over by his son, James Tisch. Family businesses have unique challenges when planning succession because decisions must be made about which family members will have a long-term part of the business. This company made good choices and experienced 148% in company growth in the decade after James took over.
Amazon
Jeff Bezos announced his plan to step down as CEO, which made very little impact on the employees working every day. That's because Amazon has worked hard to maintain the culture even as the company grows and changes. Bezos' successor, Andy Jassy, had lots of experience with Amazon and was the head of Amazon Web Services, so he was already leading a successful internal group and had months to work with Bezos on the transition.
Large companies can work on bringing people up within the ranks, which helps maintain that sense of culture and identity. Bringing in new people in high-level positions can alter the company culture if they don't have enough time to learn and adjust.
Mistakes to Avoid When Succession Planning
Not spending the time and energy on succession planning
This is the number one mistake companies make when it comes to planning. This should definitely be a priority for you to protect the future of your business. Set monthly or quarterly aside to review your strategy, assess your talent pool, and make any necessary changes or updates to your plan.
Not including the full leadership team
When a CEO (or other senior leader) steps down, it's critical to have buy-in on the successor from the entire C-Suite and leadership team. Be transparent with them during the transition and ensure a good culture fit when selecting the replacement for the top positions. There are many positions to prepare for, and it's important to have everyone on the same page regarding planning.
Having a small pool of potential leaders
You never want just one candidate for a job, so building up your high-potential team members is important. Some may be exceptional at their current position but might not be successful with more responsibility. You want to work with a bigger group and have options to pull from when opportunities arise. Development activities are also great for team morale because they see it as your investment into their advancement.
Utilizing only one development method
Not everyone learns best using the same methods. Don't just rely on classroom work to develop managers and future leaders. Give stretch assignments, offer job shadowing, provide mentors and coaches, and often change the available offerings so people can showcase their talents and skills and learn more with various methods.
Keeping Secrets
There will always be things that the executive team is privy to that don't need to be public information for the entire company. Still, it's important that people understand that this is a priority for your organization. Be transparent about the work being done. People will have more faith in the company's future and will be less likely to consider jumping to a different organization. 
Looking to enhance your staffing strategy?
Download our 2023 Hiring and salary guide for access to exclusive staffing insights.
FAQs
Why is strategic succession planning important for organizations?
Companies need to plan for the future. Succession planning helps leaders get organized and have a plan to backfill important organizational positions. It helps set a future roadmap for growth and continued success.
How often should companies be working on succession planning?
This should be happening on a regular basis. In the beginning, more time will be required to outline and agree on a strategy, but it will take constant communication and revisiting the plan.
Do family-owned businesses need to success plan any differently than other businesses?
Family businesses need to know if they plan to keep the business in the family and if there is a logical succession order for that to happen. If no future generations are interested, there should be a plan for a sale or transfer of the company.