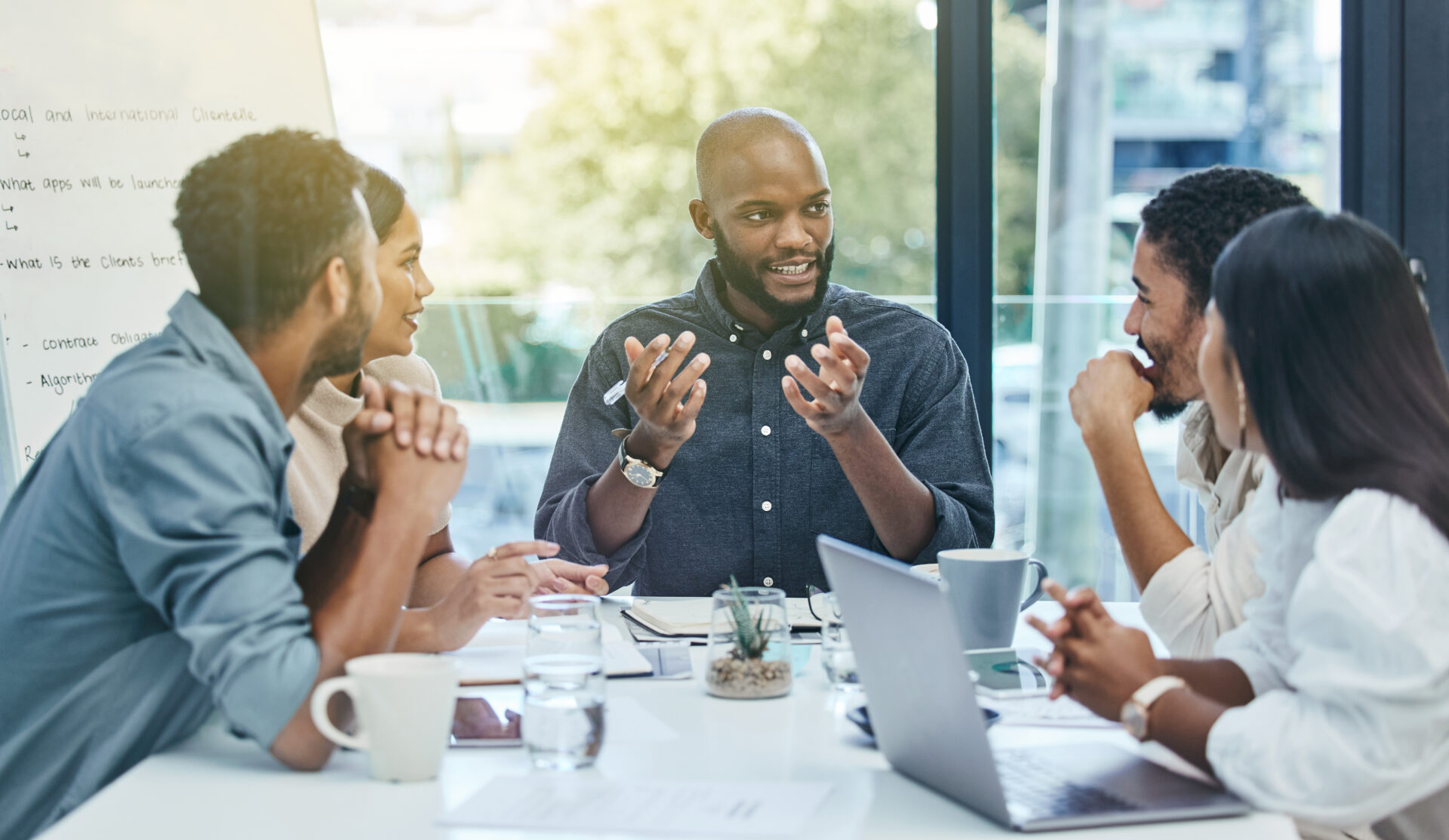 While the inner workings of a car might not have changed much in the last few decades, today's automotive technicians read diagnostics off a tablet before ever turning a wrench. Librarians use vast computerized networks to help connect patrons with informational resources all over the globe. Dog walkers take appointments from clients via smartphone apps, while artists blast their work out to the world on Instagram.
You might be able to see what we're getting at: that it's pretty much impossible to think of a job or industry that hasn't been transformed by technology. That means companies must transform their workforce skills as well. We'll explain why upskilling and reskilling are essential ingredients for future-proofing your company and share strategies for making it an organizational priority.
What is Upskilling?
Upskilling is the process of learning new skills or improving existing ones as they pertain to a person's job. It heavily revolves around digital technologies, helping workers and their companies evolve to meet the new demands and standards of a global, interconnected market.
Upskilling can take many forms, from formal classroom-style training to online programs, informal one-on-one coaching, and more. Employers may offer upskilling opportunities to their employees, or they may pursue it on their own to make themselves more competitive candidates and advance their career prospects.  
What is Reskilling?
Reskilling is similar to upskilling, but it focuses specifically on learning things that are different from a person's existing skill set. It may be used to transition to a new career or to take on additional responsibilities associated with an employee's existing job.
Sometimes, reskilling happens out of necessity when a person's job is eliminated (i.e., layoffs) or becomes obsolete due to technological advancements. Other times, a company chooses to reskill workers to meet shifting demands in the market. Or, employees may pursue reskilling independently when they want to get into a new line of work, like taking a coding boot camp on the weekend or going back to school in the evenings to get a new degree. 
Benefits of Upskilling and Reskilling Your Workforce
Keep pace with changing technology
To keep up with the never-ending evolution of technology, companies must essentially be on a path of continuous advancement. Organizations that want to stay on top can't afford to be complacent regarding their workforce's skills. A strategic approach to upskilling can ensure that the company has the skilled workforce it needs to compete in the market and not be left behind. 
Continuously engage staff
Employees have different expectations for their careers than they did a generation ago. People want to work in jobs that hold their interest, not show up and do the same thing every day for decades. Upskilling helps employers keep staff engaged, contributing to higher levels of productivity and boosting retention.
Related: Employee Incentive Programs to Motivate and Engage Your Staff
Stay competitive as an employer
Providing upskilling opportunities also helps an organization from a hiring standpoint. Firstly, job seekers see it as a benefit, the best of whom will be looking for companies that provide them pathways to advance their careers. Secondly, it keeps you on par with top employers in the industry, which have adopted upskilling as a core part of their business model in keeping with evolving business norms. 
Tips For Upskilling and Reskilling Staff
1. Set concrete goals
Before you help your staff acquire new skills, you must first determine what those skills should be. Conduct a skills analysis to assess your current technical capabilities and identify which ones are lacking. Then consider the future and the skills you'll need 3 to 5 years from now. Consider the technology on the horizon and any advancements that are in the process of changing how you work or how your customers shop. 
This analysis should give you a solid understanding of which skills to prioritize. Set tangible outcomes around these skills that you want to work toward and plan programming around these goals.
2. Establish formal upskilling programs
Companies like AT&T and PwC have recently announced billion-dollar initiatives to formalize upskilling through digital career-enhancement portals. While these are wonderful initiatives, you don't need a billion dollars to make upskilling part of your operations. You need a plan, a budget, and time. 
What your upskilling program looks like is entirely up to you, but it must be two things: accessible and regular. Employees must be able to easily use the programs (and be given the time to do so), and they must be conducted on a periodic, ongoing basis.
Here are some examples of what formal, employer-led upskilling might look like:
Monthly job shadowing sessions with a more senior colleague
Quarterly in-person skills workshops
Cross-training opportunities between adjacent departments
A certain number of hours per month devoted toward online learning
3. Make mentoring a company value
The benefits of mentoring include higher retention, increased employee satisfaction, and faster promotion rates, to name a few. But mentoring also aids in upskilling, tapping into the existing knowledge base of more tenured workers, and helping pass it on to newer ones. 
And it's not just older workers mentoring younger ones; upskilling also works in reverse. Younger workers bring value to the relationship by introducing more established colleagues to new and emerging ideas they may have been exposed to in school or other settings. 
Mentoring can take place in one-on-one or one-to-many settings. It can be coordinated via software, which matches participants with mentors, or via manual matching based on employees' skills and needs (again, this is where the skills analysis comes in handy). 
Related: How to Start a Workplace Mentorship Program
4. Encourage self-led, company-subsidized career development
In addition to company-led initiatives, make upskilling and reskilling part of the company culture by encouraging employees to pursue it independently–and helping foot the bill. The company can cover or subsidize things like online courses, certifications, conference attendance, and organization memberships that employees are interested in, which simultaneously expand their knowledge base.
Letting employees self-direct their upskilling path demonstrates the company's trust and investment in its workers and keeps them engaged and excited about their jobs. 
5. Cater to employees
The tricky thing about upskilling and reskilling is that initiatives can't be applied unilaterally. Employee A doesn't have the exact same skills (and skills gaps) as employee B, so their upskilling and reskilling needs will look a little different.
In order for upskilling to work–and to serve the organization best–it must be tailored to individual employees' needs, learning styles, and preferences. This is where managers need to be lopped in to assess their teams and identify strong matches for different programs.
Also, don't discount the fact that employees largely know where their skills are falling short. Gather feedback from staff and use it when developing future upskilling and reskilling opportunities. 
Related: Ways to Invest in Employee Development
6. Partner with a third party
When in doubt, hire an expert. The rising need for upskilling has spurred the creation of numerous firms that specialize in helping companies execute it, from consultants who merely advise on best practices to agency-style teams that handle clients' upskilling needs end to end.
Considering the massive impact of skills gaps on your performance and ability to compete, it's well worth investing in upskilling and reskilling.