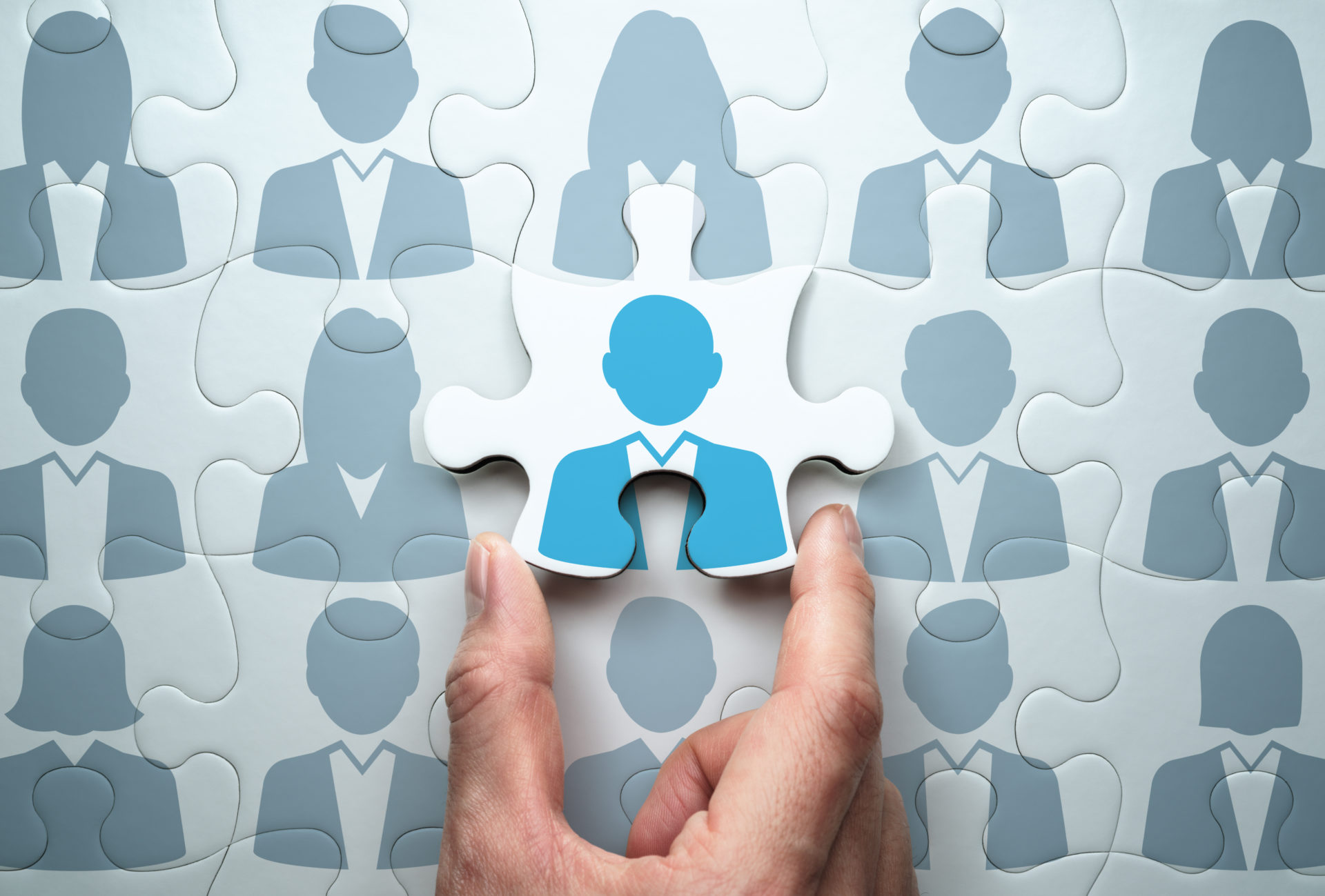 Companies are always looking for ways to make the hiring process more effective and efficient. Finding, retaining, and developing the best talent is critical as competition for the star candidates remains high. Talent Relationship Management (TRM) is an important solution that HR teams and recruiters can use to recruit the best candidates for their organizations, which is crucial to growth.
Customer Relationship Management (CRM) employs practices, strategies, and technologies to manage and analyze customer interactions and data throughout the customer lifecycle to improve customer relationships, increase customer retention, and promote sales growth.
TRM uses a similar tactic by creating, developing, and enhancing relationships with potential talent. It allows recruiters to stay in contact with candidates before, during, and after the hiring process. TRM also typically refers to software and systems that are in place to interact with candidates, and databases that collect and maintain a wide range of candidate information.
What is Talent Relationship Management (TRM)?
Talent relationship management is the process of recruiting and retaining the highest-quality employees for your company, which includes developing their skills, engaging them in their work, and leveraging existing talent to drive employee growth and mobility.
Building a dedicated, motivated workforce is a key to employee satisfaction, which is a significant factor in an employee's decision to remain with your company and become a productive part of your organization for years to come. To achieve this goal, recruiters are increasingly utilizing TRM solutions.
TRM solutions help HR teams build stronger relationships with candidates and retain their interest beyond the hiring cycle. TRM works much like an Applicant Tracking System (ATS) in that it helps HR recruiters manage talent relations and better connect with candidates. However, the ATS focuses on the hiring process, where TRM has a broader approach.
Both ATS and TRM solutions utilize databases for candidate information. The difference is that the information in a TRM database includes more information. TRM automation is more sophisticated and more interactive than that of traditional ATS solutions. ATS can automate many of the steps in the hiring process such as job posting, resume screening, candidate contact, skills testing, and interview scheduling. A TRM solution can do all that as well as many other functions.
Things You Can Do With TRM
Engage candidates online through direct communications or via candidate marketing campaigns
Improve the organization's employment brand in the messaging process with candidates
Use one system to manage all interactions
Quickly source top talent and streamline the hiring process
Create relationships with future job applicants
Identify gaps in the talent pipeline
Predict future talent shortages and take proactive steps before it becomes an issue
Use data collection to better understand the skill sets of potential candidates
Improve the efficiency of the recruitment process
Create a comprehensive database of available internal and external talent
Improve retention by assisting in employee development.
Stay in contact with former employees who may be good candidates for rehire
Communicate about job openings within the organization
Provide advancement options for employees
TRM solutions streamline the hiring process through automation, which helps recruiters save time, better organize candidate information, and become more efficient in employee recruitment. The added benefit of a TRM solution is that it can aid in communicating with candidates throughout the hiring process, onboarding, and beyond.
Effective Talent Relationship Management
The heart of any company is the people, and the quality and talent you hire and manage will make a significant difference in how well the company performs. However, traditional talent management doesn't go beyond recruitment. Once a candidate is hired and onboarded, talent management stops.
Effective talent relationship management goes beyond the recruitment process by encouraging and nurturing employees so both the employee and the company can maximize their potential. An organization that not only attracts and hires high-caliber talent but also retains that talent by utilizing an effective talent management strategy, can consistently outperform its competitors. Let's look at the three key components of effective talent management.
Talent allocation
How you allocate the available talent in your company affects how well your company will perform. You want the best person in each role so they can achieve success based on the key business objectives or priorities of your organization. Implementing strategies to reallocate talent based on priorities ensures that you are maximizing performance. An added benefit of employing talent allocation is that you're providing opportunities for employees to move up, which helps retain the top talent. This equates to the growth of both the employee and the company.
Candidate and employee experience
Managing the candidate experience can make all the difference between hiring the top talent or settling for mediocre talent. HR teams are now seeing the need to move beyond nurturing candidates only throughout the hiring process and continuing to play a role in the development and growth of the employee throughout their time with the company. Becoming a key stakeholder in the employee experience promotes an atmosphere where the employee feels valued, which enhances their satisfaction, their productivity at work, and ultimately helps in employee retention.
Related: The Case for Creating a Great Candidate Experience
Aligning HR
Aligning your HR team with your company's objectives and priorities allows the team to take a strategic approach to talent management. When HR better knows where the company is looking to go, it has a better chance of leveraging talent to meet specific objectives and priorities. This benefits both employees and the organization. When your HR team is in sync with company objectives, then they can make the strategic decisions that will keep the top talent you've worked hard to attract and hire. If not, you might find your best talent looking elsewhere in six months.
The Role Of Talent Relationship Management
Although TRM solutions are fairly new in the hiring world, the principle behind them is not. Better talent relationship management, similar to the CRM strategy of better customer relationship management, is essential to an organization looking to leverage and keep top talent. Competition for top talent is as fierce as it's ever been. It's essential that you build strong relationships with top candidates in order to recruit and keep them. The companies that employ the best strategic approaches in talent relationship management will be the ones that succeed at talent acquisition going forward. Here are some of the top benefits of talent relationship management:
Allows you to stay ahead of the competition
Hiring, developing, and promoting top talent strengthens your organization and allows you to better tackle changes to your business and industry long term.
Drives innovation as your company grows
Regardless of whether new technology or changing business needs is driving growth, employees that are positioned to grow with your business enhance your ability to better solve challenges and innovate for your market.
Builds more engaged teams
When you allow employees the opportunity to grow, develop, and advance their careers, you are more likely to engage and retain those employees.
Reduces turnover
High turnover is costly, as are disengaged employees, especially new hires. Managing talent effectively helps reduce employee disengagement and mitigates turnover.
Related: How to Reduce Turnover with These Employee Retention Strategies
Creates a strong employer brand
Your brand is what attracts customers and helps the company succeed. By utilizing strategic talent management that enhances employee trust, you can consistently improve your employer brand and your position in the talent market.
Related: How to Elevate Your Employer Branding to Attract Top Talent
The Benefits Of Recruiting With A TRM Solution
There are many benefits of TRM solutions. With their advanced searching and parsing features and their high level of candidate information, they are invaluable tools for recruiters and HR teams. Here's a list of some of the many benefits of recruiting with a TRM solution:
Better Executive-Level Hiring
TRM solutions are very useful for recruiters who hire on the executive level. Executives typically hold their jobs longer, which makes the automated communication features of TRM a great tool for nurturing relationships with executive-level candidates.
Better Recruiting
For certain roles and across some industries, the competition for qualified talent is significant. Finding and engaging that talent is essential, and you need the right tools in order to do it. A TRM solution that helps with workforce planning, sourcing, and applicant tracking throughout the hiring pipeline is important. Recruiters hiring for positions that require specific levels of experience can easily find qualified candidates using the TRM database.
Enhanced Social Media Hiring
Because many TRM solutions support social media integration, they are extremely useful to recruiters. A strong social media presence has become important in the recruitment process. TRM solutions can aid in job promotion and candidate sourcing via social media platforms. An added benefit is that TRM solutions on social media enable employee referral programs of clients, making it easy for employees to share jobs with their online contacts and networks.
Deeper Employee Engagement
Those candidates whose recruitment and onboarding experiences were positive will generally be more engaged employees and be more productive than those whose experience was poor. Ongoing TRM solutions can help employees remain satisfied in their jobs and with their advancement opportunities.
Minimize Turnover
Turnover is expensive. Typically, the cost of replacing an individual employee can range from one-half to two times the employee's annual salary. TRM solutions can collect, track, and analyze data that can help pinpoint the causes of a high turnover rate.
TRM ultimately is about establishing, tracking, and maintaining successful candidate relationships. These will ultimately aid in hiring the top talent. TRM allows you to make data-driven recruiting decisions not only in the recruitment process but far beyond to keep your talent engaged and productive in the workplace.