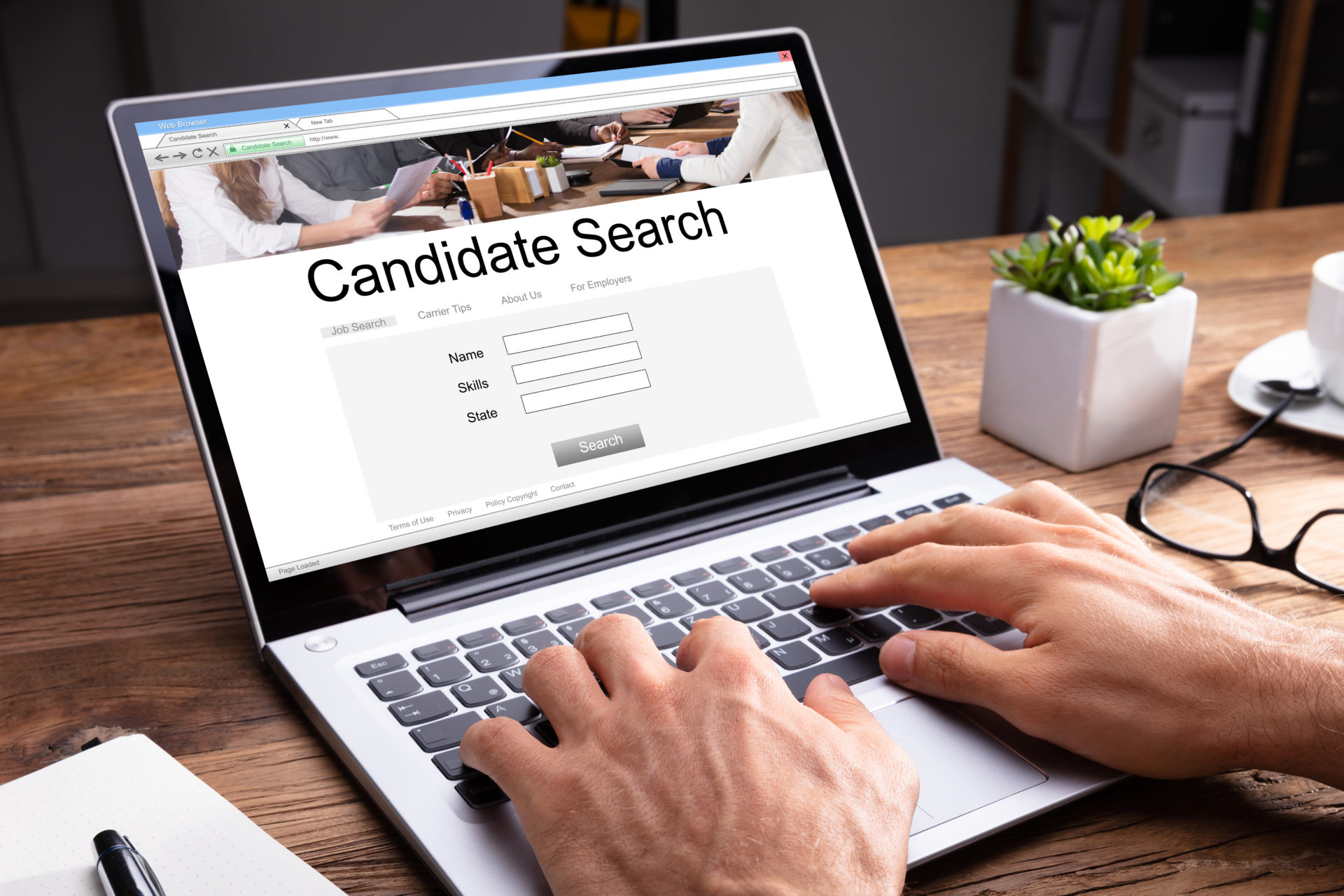 Are you thinking of investing in an applicant tracking system? Wondering if it's the right solution to help streamline your hiring process and refine your candidate selections? In this post, we'll discuss the benefits of applicant tracking systems to help you narrow down the best ATS option for your company. We'll also cover some of their downfalls to be aware of before deciding.
What is an Applicant Tracking System?
An applicant tracking system, or ATS, is a software application that helps organizations manage recruitment workflows. Just as a customer relationship management (CRM) system helps companies track and optimize customer interactions, an ATS does the same with candidates.
An ATS provides functionality for job posting, application intake, filtering, screening, messaging, interview scheduling, and feedback. It also acts as a database for housing all your hiring-related information and retaining candidate records for the future.
Applicant tracking systems vary greatly in size and scope. Enterprise-level organizations have traditionally used them with a need to manage large numbers of candidates. However, more and more small- and medium-sized businesses are adopting them to help simplify their hiring funnel. In a GetApp survey of 400 staffing professionals, 45% said they use an ATS to help manage their recruitment efforts.
Related: Everything You Need to Know About AI Recruiting Techniques
Benefits of an Applicant Tracking System
The benefits of applicant tracking systems are that they can make life easier, save time, and reduce costs when used effectively. Here are some of the biggest upsides to using an ATS.
Saves time by automating repetitive tasks
With so many steps in the hiring process—sourcing, screening, interviewing, doing due diligence—the devil is in the details. Small, seemingly minor tasks like sending check-in emails take up exponentially more time as the volume of candidates increases.
Applicant tracking systems can save you significant time with features like one-click publishing to top job boards. If you usually go to each job website and post your listing manually, this capability alone could save you hours of administrative time on each position.
Other tasks that can be automated with an ATS include scheduling interviews, sending follow-up emails, and reminding candidates of preliminary steps in the application process, like screening questionnaires or submitting references. This reduces labor hours and allows you to focus your energy on the most meaningful tasks, like conducting interviews.
Screens for minimum requirements
An applicant tracking system can be a godsend for turning that pile of 200 resumes into a much more manageable 20. With an ATS resume screening tool, you can set the minimum threshold for skills, education, or experience required for your job and weed out candidates who don't meet them.
Facilitates collaboration
If your hiring process involves multiple recruiters or if several stakeholders will weigh in on the best candidate, you'll love the way an ATS facilitates collaboration. With a team account, multiple users can access each candidate's profile and make notes, leave ratings, or check where they are in the pipeline.
Many ATS programs also have scorecards and rating systems that help standardize feedback on a candidate from multiple parties, something that's tough to do if you're collecting notes from each person and trying to weigh them objectively against each other.
Accelerates your hiring funnel
A slow-moving hiring process can kill even the strongest talent acquisition program. According to a CareerBuilder survey, 66% of job seekers said they'd wait less than two weeks to hear back from an employer before considering it a lost cause and moving on to other opportunities. An applicant tracking system can help keep things moving along expeditiously. 86% of recruiters who use an ATS say it has increased the speed at which they hire.
Improves the candidate experience
Maintaining consistent touchpoints with your candidates is always a good thing. An ATS helps close gaps in your communication with prospects between your top picks and those who have been eliminated.
As a job seeker, nothing gives a worse impression than applying for a position and hearing nothing but crickets. Even if you don't intend to hire a candidate, you owe them the courtesy of a response – it's a best practice and reflects positively on your employer brand.
Develop a talent pipeline
Another benefit of an applicant tracking system is that all your candidates' data and activity history with your company is within easy reach. Maybe an otherwise strong candidate wasn't quite right for the first position they applied for, but they would be a great fit for something that opens up two months from now. Your ATS database means you don't have to start from scratch; it's easy to return and pick up where you left off.
Posts jobs on multiple job boards
One of the greatest strengths of an ATS is its ability to expand your reach across multiple job boards with just a few clicks. Candidates will search for opportunities across various platforms for the best job. An ATS considers this, allowing you to quickly post job vacancies across chosen platforms. This multi-channel approach doesn't just help with visibility but also provides a single dashboard to track engagement metrics.
With an ATS, you can also access niche job boards popular among specialized professionals. Instead of limiting your reach to general sites, you can target the right professionals in their technical environments. By working more efficiently, you can maximize your chances of attracting the best fit for your open roles.
Avoids hiring biases
Combating unconscious biases becomes crucial when businesses work to build a diverse and inclusive workforce. An ATS can be an essential tool in this respect, helping to neutralize hiring biases by focusing on relevant skills and experiences rather than personal details.
An ATS achieves this by automatically sorting based on relevant skills while ignoring identifying features like names, photos, or addresses. A benefit of an applicant tracking system is that recruiters can design a structured process where each candidate is assessed on the same set of criteria, thus further promoting fairness and equality in the hiring process.
Streamlines onboarding
An applicant tracking system doesn't stop with the recruiting process; it's also an excellent benefit for onboarding. With an ATS, you can automate paperwork, first-day schedules, and initial training, significantly reducing manual effort. Digital signing features are frequently included, allowing new hires to complete formalities remotely.
Working within an ATS lets you share role responsibilities, initial projects, and goals, providing a roadmap to new hires from day one. Completing onboarding tasks in an ATS gives your new hires a smooth and solid start, ensuring they can hit the ground running.
Provides powerful analytics
One ATS feature that, in our opinion, doesn't get its fair share of credit is the analytics capabilities. Measuring and analyzing your recruitment metrics regularly is crucial to improve your hiring funnel continuously—and avoid falling behind your competitors.
You should always seek opportunities to improve things like time to hire, cost per hire, and acceptance rate, and an ATS can help you handle this.
Related: How to Leverage Data to Improve Your Recruitment Process
Disadvantages of an Applicant Tracking System
Unsurprisingly, the primary downfalls of applicant tracking systems mirror those of any technology: they're not entirely a replacement for a human doing the same job. Here are some of the cons to consider when choosing an ATS.
Computerized screening can eliminate good candidates
For the most part, an ATS will stick within your boundaries when screening resumes. This means some great candidates might get eliminated from the running because they only have four of the five skills you listed as requirements or are one year shy of the years of experience you requested. Automatic screening can also make it challenging for nontraditional candidates like those switching fields or returning to the workforce after taking time off.
They're not immune to technical difficulties
Have you ever used a printer that, for some reason, decides not to print (who hasn't)? Sometimes, ATS systems experience similar frustrating technical issues. Applications can be rejected, for example, if the scanner doesn't read them fully. Some users report problems with resumes formatted a certain way or even being rejected because the computer can't read a specific font.
There's a learning curve
Like any new program, there will be an adjustment period to ramp up your staff to full proficiency, especially if you're switching over from a legacy system or currently don't have any system. You may experience pushback from team members who are perfectly happy doing things the old way or don't have time to learn a new system.
They might require shifts in other technology use
Most applicant tracking systems integrate with the user's digital calendar to facilitate interview scheduling. But, if your whole team doesn't already use their virtual calendar consistently, this could be an additional hurdle to adopting an ATS program. The same goes for integrating with other software you currently use in your recruiting efforts, like your email platform.
They're an investment
Most applicant tracking systems use one of two pricing models: pay per user or position. The more robust a system you need, the more it will cost.
According to software review guide Better Buys, ATS programs typically range from $25 per month on the low end to $500 and up per month on the high end. You can also expect to pay more for premium features, like batching tools or hands-on training.
The bottom line is that an applicant tracking system is never a replacement for a living, breathing recruiter. Instead, the best ATS supplements your efforts, automating tasks, saving you time, and streamlining the workflows involved in hiring. With the right system, you can hire more qualified candidates faster and provide a better overall candidate experience.
Top ATS Software
For staffing agencies
Bullhorn
Avionte
JobDiva
Zoho Recruit
Jobvite
JazzHR
For corporate recruiters
BambooHR
iCIMS Recruit
Taleo
PeopleFluent
BreezyHR
Workday
Workable
Strengthen Your Recruiting By Enlisting An Ally
Do you use an applicant tracking system but need help getting more qualified candidates into your hiring pipeline? While there are many benefits of applicant tracking systems, using one may not be feasible for your organization, but you still want to strengthen your recruiting efforts. The staffing professionals at 4 Corner Resources can help.
Whether you're looking for one all-star candidate or have dozens of positions to fill, we can create a recruiting strategy that meets your needs and budget. We'll act as your staffing partner, helping attract and recruit candidates to advance your goals and make a lasting contribution to your company. Get started today by requesting a free consultation.
In depth staffing knowledge is only a click away.
Download our 2023 Hiring and Salary Guide to read helpful advice from industry experts.