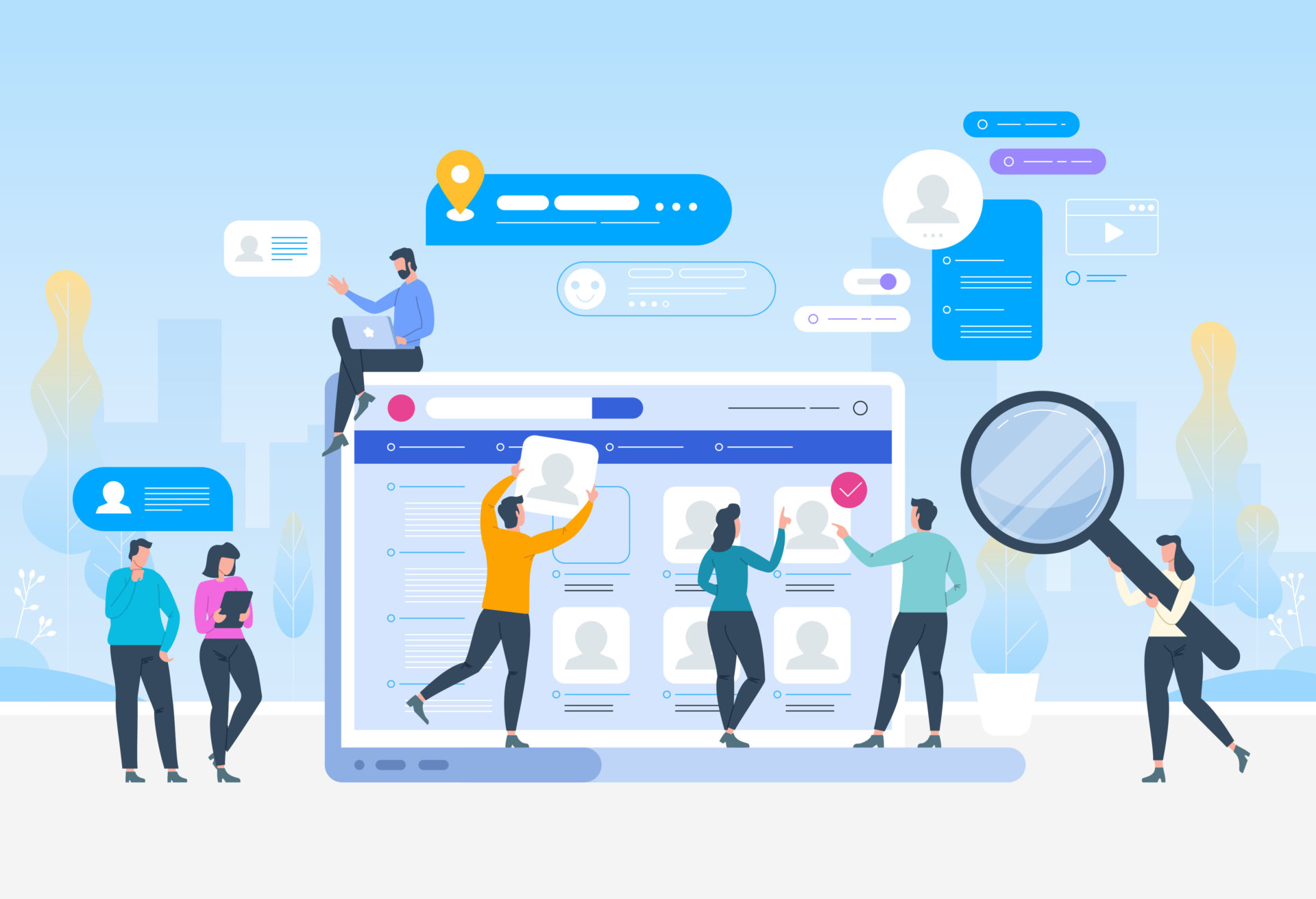 A recruiter's job is a demanding one. From reviewing resumes and screening candidates to coordinating interviews and staying on top of new hire paperwork, must-do tasks can easily fill a 40-hour week and then some. It's easy for seemingly less-pressing priorities, like candidate communication, to get lost in the shuffle.
Yet, your recruitment communications with a candidate are the lifeline tying them to the job. On the employer side, you have the applicant's resume, interview, reference checks to make a judgement call about them. On the candidate's side, however, the information pool they have to make a decision is much more limited. How you interact with them makes up a big piece of that knowledge pool, and it can weigh heavily on their decision to accept or reject an offer.
It makes sense, then, to place a high priority on getting candidate communication right. To help you do so, we've outlined the do's and don'ts for interacting with candidates to serve as a communication playbook. Before we dive into those, let's take a look at why candidate communication is so important in the first place.
Why Candidate Communication Matters
When applying for jobs, candidates crave communication. In a survey¹ of more than 5,000 workers and 2,000 hiring managers, CareerBuilder found that 84% of candidates expect a personal email response acknowledging their application. Thirty-six percent of them expect to be updated throughout the entire process. And yet, only 26% of employers proactively let candidates know where they're at in the hiring process.
It makes sense for candidates to be curious about where they stand when interviewing, but you might be surprised to learn that a majority of them also base future purchasing decisions on their hiring experience. Fifty-eight percent say they're less likely to buy from a company they've applied to if they didn't get a response to their application. That number jumps to 65% if they didn't hear back after an interview.
It's clear that stronger, more consistent recruitment communication leads to a better candidate experience, which has direct impacts on the business beyond the recruiting department.
Do's and Don'ts for Talking With Job Applicants Throughout the Hiring Process
Do acknowledge each application
We've established that candidates expect to hear from you once they've applied. This is even more pressing in such a tight job market when many applicants are applying for multiple openings at once. It's not only a good practice for the benefit of your employer brand; it's a common courtesy to candidates who took the time to apply.
Thankfully, you don't need to spend all day sending emails to dozens of candidates. Automation tools make it easy to schedule an instant follow-up email that goes out upon receipt of an application. You can even leverage this email as an opportunity to help the candidate learn more about your company by sharing some of your recruitment marketing materials.
Do set expectations about the hiring timeline
There are a number of reasons it may not be feasible to let candidates know exactly where they stand in the hiring process. Maybe you're still accepting applications and don't yet know when you'll be scheduling interviews. Maybe you're waiting to hear back from a candidate you made an offer to before deciding what happens with other top contenders.
Still, you can appease the candidate's desire for information without committing to the next steps by sharing what information you do know. This might include, for example, how soon you're hoping to make a hire, how many steps there are in your typical interview process, and how soon after an interview a candidate should expect to hear back. Be sure to also share a designated point of contact for follow-up requests so they don't feel like they've been left hanging.
Don't keep salary information private
We see a lot of companies that keep applicants in the dark about what a position pays, even when they're in the interview phase. While you may be tempted to do this in an effort to protect your salary information, this is bad practice for several reasons.
First, it breeds frustration for candidates and can lead to a lot of wasted time for employers. Why should either party invest the valuable time an interview requires if you're not on the same page about compensation?
Second, it just looks suspicious. At best, you risk coming across like you're hiding something. At worst, you'll have candidates digging to find out why you're trying so hard to keep the pay a secret. At the very least, provide a salary range early in the process so candidates can self-select out of the running if they pay isn't on par with their requirements.
Don't neglect to follow up
You might assume that if an interview went well, you and the candidate are on the same page about where things are headed next. However, there's no way to be sure unless you explicitly communicate this information. Just as you're considering multiple candidates for a role, top applicants are likely talking with several employers. If you don't let them know you're still interested and want to move them forward, you risk losing them to another company that moves faster or communicates better.
To risk needlessly losing great candidates, close the loop by following up after each interview to let the applicant know where they stand and when you expect to have more information for them.
Do leverage technology to stay on track
In the candidate communication game, technology is your friend. By combining pre-built message templates with the power of automation, it's easy to build a seamless follow-up machine that keeps candidates engaged and keeps your hiring process moving forward with little effort on your part.
Treat it as a system that follows a predetermined set of rules, like a flow chart. For example, your candidate follow-up automation might look something like this:
Candidate applies for a job 🡪 is sent an email confirming receipt of their application.
Candidate is screened and cleared for an interview 🡪 is sent an email prompting them to use a self-scheduling tool to select available interview times.
Candidate selects an interview time 🡪 is sent an email with interview location and interviewer contact information.
Candidate completes the interview 🡪 is sent an email requesting references and prompting them to complete a skills assessment.
Candidate receives an offer 🡪 is sent an email prompting them to submit documents for a background check and schedule a drug test.
You can also work in messages that are triggered by a certain amount of elapsed time rather than an action. For example, if something happens to delay the position's start date after a candidate has interviewed, you might send a time-delayed email that lets them know you're still interested in moving forward.
At a time when job applications are surging, employing such a system not only helps you stay connected with many applicants, but takes tedious follow-up tasks off your plate.
Don't leave rejected candidates hanging
There are few things more frustrating for a candidate than making it through the interview process, only to never hear from the company again. It happens more frequently than you might think; according to a Talent Board² study, 54% of candidates receive no feedback after the interview stage of hiring.
The sheer volume can make it impractical to follow up personally with every single candidate, but at the very least, consider sending an email to let candidates know when they're no longer being considered for a role. This professional courtesy demonstrates your respect for the time they've invested in the process and goes a long way in leaving the applicant with a positive or natural impression rather than a negative one. This is a particularly important step for top candidates who aren't ultimately selected, as you may want to consider them for alternate roles in the future.
One best practice for sending rejection notifications: a more generic message is generally a safer bet. Including too much detail about why you didn't pick a candidate can put you at risk of legal action, like a discrimination case, later on. Keep rejection messaging succinct and professional without going into specifics.
Don't treat it as a one-way street
Recruitment communication works both ways, and there's a gold mine of valuable information to be gained by asking your candidates for feedback on your hiring process. Gathering feedback on the candidate experience can help you identify reasons candidates drop out of your process and pinpoint places where there's an opportunity to improve your recruiting efforts.
We recommend adding a final step to the automation process we outlined above: sending a candidate feedback survey at the end of a candidate's journey, whether or not they were ultimately hired. Net Promoter Score is another useful tool for getting a bird's eye assessment of your candidate experience.
Related: What Is Net Promoter Score and How Does It Affect Hiring?
Streamline Your Hiring Process with 4 Corner Resources
If hiring tasks like communicating with candidates are eating into the time you need to run your business effectively, it may be time to enlist the help of a staffing professional. 4 Corner Resources takes labor-intensive hiring tasks like sourcing, screening, and interviewing off your plate so you can focus on driving business results. 
Learn how our recruiting professionals can be an asset to your company, helping you hire faster and more effectively, by scheduling your free consultation today.
---
Resources and Sources
http://press.careerbuilder.com/2015-05-21-Nationwide-Study-from-CareerBuilder-Reveals-Six-Facts-Every-Employer-Should-Know-About-the-Candidate-Experience
https://www.thetalentboard.org/press-releases/the-2018-talent-board-north-american-candidate-experience-benchmark-research-report-now-available/