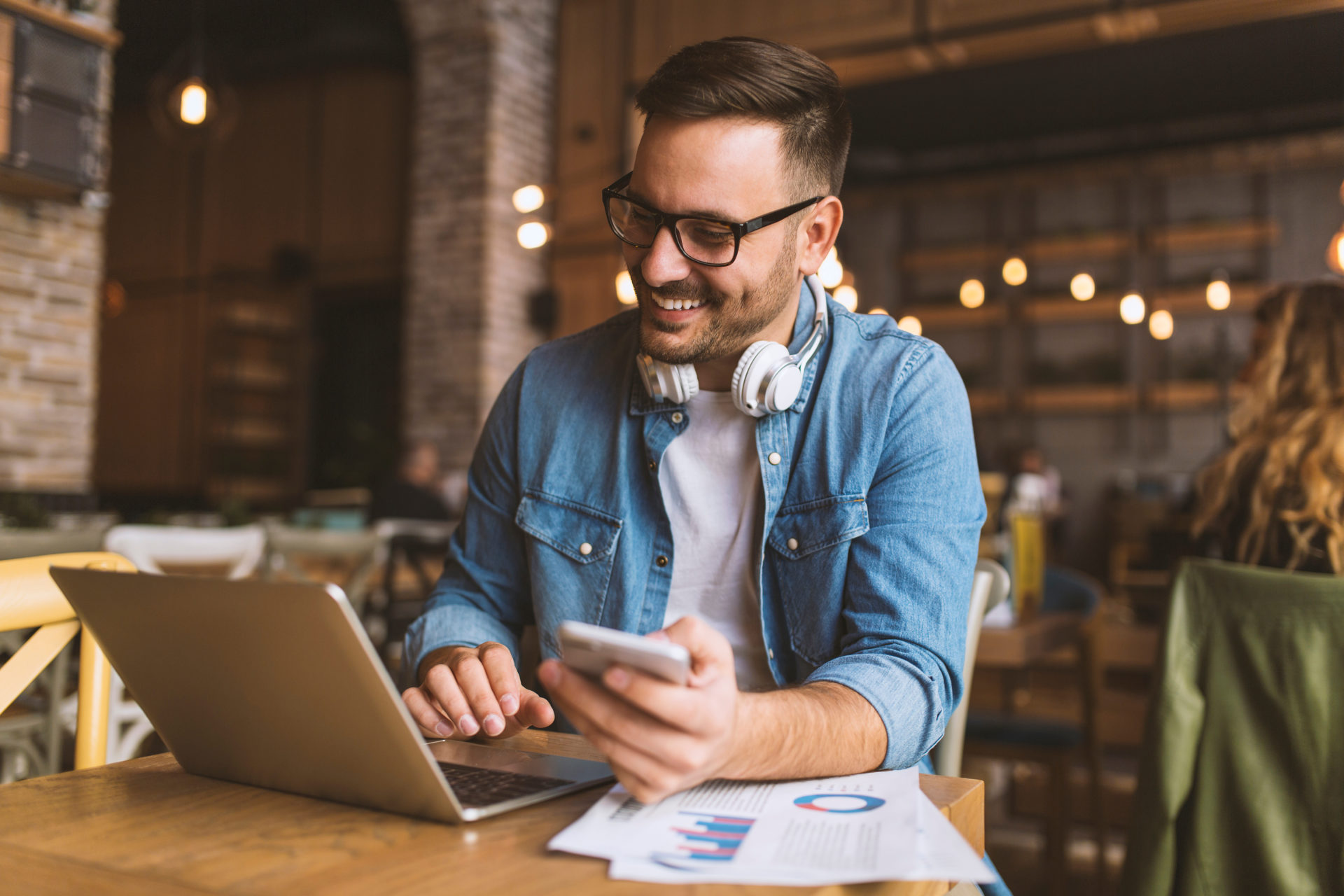 Freelance websites are the fastest, easiest way to find the skilled workers you need to fill niche roles or supplement your full-time staff. We'll explain how freelance marketplaces work and share our favorite websites for hiring top talent.
What Are Freelance Marketplaces?
Freelance marketplaces are membership websites that connect contract workers with companies and clients looking to hire them. Some are geared toward a specific niche, like web developers or copywriters, while others are for general use.
Freelance websites can be used to find workers for one-off projects, long-term contracts, and everything in between.
How Do Freelance Marketplaces Work?
A freelance marketplace lets you browse freelancers based on their skills or post a job and invite candidates to apply.
Most freelance websites require registering for a free account to begin interacting with freelancers. Some charge companies a per-listing fee to post jobs, while others take a flat percentage of any contracts resulting from the posting.
Freelance marketplaces have evolved by leaps and bounds from their early message-board-style days. Now, most offer protections for clients and freelancers, like escrow-based payments and mutual rating systems to offer as much security and transparency as possible.
Benefits of Hiring via A Freelance Website
Flexibility
Flexibility is perhaps the greatest advantage of using a freelance website to hire. You can access talent for the specific work you need, when you need it, without the commitment of providing benefits and other offerings that full-time employees require.
The nature of freelance work makes it easy to 'test the waters' with an introductory project before entrusting a contractor with more critical assignments.
Affordability
When it comes to cost, freelance labor runs the gamut. You can pay top dollar for the best talent in the business or hire a newbie for a low-stakes assignment on a dime. The beauty is that there's a freelancer for every price range, which can be incredibly valuable when you're growing a team on a limited budget.
Speed
When you post an opening on an online job board or your own website, you have to wait for candidates to apply, review their applications, conduct interviews, and the whole nine yards. Talent marketplaces allow you to hire with incredible speed, oftentimes in under 24 hours.
They're a great option for rush jobs when something comes up at the last minute that your in-house team can't tackle.
Skill
When you run a business you wear many hats, but there are some hats you just shouldn't try on. If you're not a numbers person, you need someone with strong accounting skills to keep an eye on your balance sheet. If you're not SEO savvy, you should hand your website over to a specialist who can ensure you appear in Google's search results.
Freelance websites let you access skilled labor as needed, tapping expert knowledge at a fraction of the cost of hiring for it full-time.
Related: The Benefits of Hiring Freelancers
The Best Freelance Websites to Find Top Talent
Toptal
Best for: High quality
First up is Toptal, which is derived from the words 'Top talent.' It bills itself as the platform of choice for the top 3% of freelancers worldwide.
Toptal specializes in business, design, and technology jobs, and it's the place to go when your project requires a true expert, like a critical legal document or a complex website build. Toptal is exclusive, working only with highly vetted contractors who have made it through a rigorous selection process and demonstrated their skills through a series of assessments.
Unlike other platforms, where you're pretty much on your own to find and hire the right freelancer, Toptal does a lot of the work for you, matching you with best-fit candidates and checking in along the way to ensure the relationship is developing smoothly.
It trends more expensive than other platforms, with rates that can be set on an hourly, weekly, or contract basis. It also requires an initial deposit of $500, which will be applied to your first project once you make a hire.
Toptal clients rave about the one-on-one service and say they're happier to pay more for a more hands-on experience with the platform's subject-matter specialists.

Upwork
Best for: Versatility
Upwork is a versatile platform that offers a solid blend of expertise and affordability. It functions as both a freelancer database and a job board.
When you create a client account, you can browse thousands of freelancer profiles using several filters, including skills, job success rating, location, and even proficiency in English. You can also post a job and open it for interested freelancers to apply, setting customized questions candidates must answer with their application.
If you need a job completed quickly, you can use Upwork's Project Catalog to browse predefined projects with a set fee, like having a logo designed or a blog post drafted. Or, if your project is more nuanced, you can define the parameters yourself and communicate with your selected freelancer to define a scope of work.
Upwork doesn't cost money to join. Instead, clients pay a flat 5% 'marketplace fee' on all transactions, and freelancers pay a fee dependent on the contract's price and the lifetime earnings with a particular client.
Upwork has many parameters in place to protect both clients and freelancers, like screen tracking that verifies a freelancer is actually working the hours they say they're working. Despite this, you're ultimately responsible for providing clear direction and keeping your selected freelancer on track, so you'll need to allocate proper time for communicating and giving feedback.
If you're looking for more dedicated help from the right freelancer and managing the relationship with them, the platform offers a paid Talent Scout service that works more like a client-recruiter partnership.

Fiverr
Best for: Simplicity
If you're hiring a freelancer for the first time or don't want to deal with staying on top of an hourly contract, Fiverr is a straightforward option. Its process for setting up jobs is the simplest of all the freelancing websites, and all projects are charged flatly, so you always know how much you will pay upfront.
Fiverr prides itself on convenience, so most of its freelancers are used to turning around work quickly. Many projects can be delivered within a few days, some in as little as 24 hours.
As one of the first online talent marketplaces, Fiverr has been around for a long time. This means it has a huge database of freelancers that will allow you to source talent for almost any type of project under the sun, even work that's not business related, like tutoring and personal training.

Codeable
Best for: WordPress development
If you've ever typed in your company's URL and gotten an error message, you know the frantic and helpless feeling of your website going down. When you're not tech-savvy yourself, it's an even scarier scenario. If your website is one of the 455 million that runs on WordPress, Codeable is here to help.
Codeable is a talent marketplace for finding freelancers who are experts in WordPress, from designing and developing new sites to creating custom eCommerce apps to urgent troubleshooting. Like other jobs, you'll create a project brief and put it out for bids, but Codeable greatly simplifies the selection process. Instead of combing through dozens of proposals, you'll only be presented with the top one to five options.
One of the coolest things about Codeable is its pricing structure. It uses an algorithm to create a fee based on all of the bids your project receives, and that's the price you'll pay. This helps prevent the 'race to the bottom' that's rampant on other less stringent coding marketplaces.

Freelancer.com
Best for: Hiring fast
If you're used to posting jobs on platforms like Indeed and Monster, you'll feel right at home on Freelancer.com. It has the most traditional look and feels of freelance websites, with a user-friendly freelancer catalog and easy-to-understand graphics that indicate a freelancer's rating score and experience level.
Freelancer.com is the world's largest freelance marketplace, which means it has other platforms beat in terms of sheer volume. When you post a job, you'll have no shortage of applicants to choose from. Many jobs receive bids in a matter of minutes. 
The platform offers secure payments and a live chat interface so you can communicate with your freelancer in real-time, no matter where they are in the world. You can pay using nearly any type of payment method, which is ideal when you're working across international borders.
Choosing the right freelance website comes down to what you're looking for– a simple user experience, a thorough vetting process, a quick turnaround, or some combination of factors. It'll probably take a bit of trial and error to find the platform that works best for you. Once you do, however, it can be a highly effective way to meet your business needs while staying on budget and on time.
Related: How to Find a Freelancer That's Right For Your Business