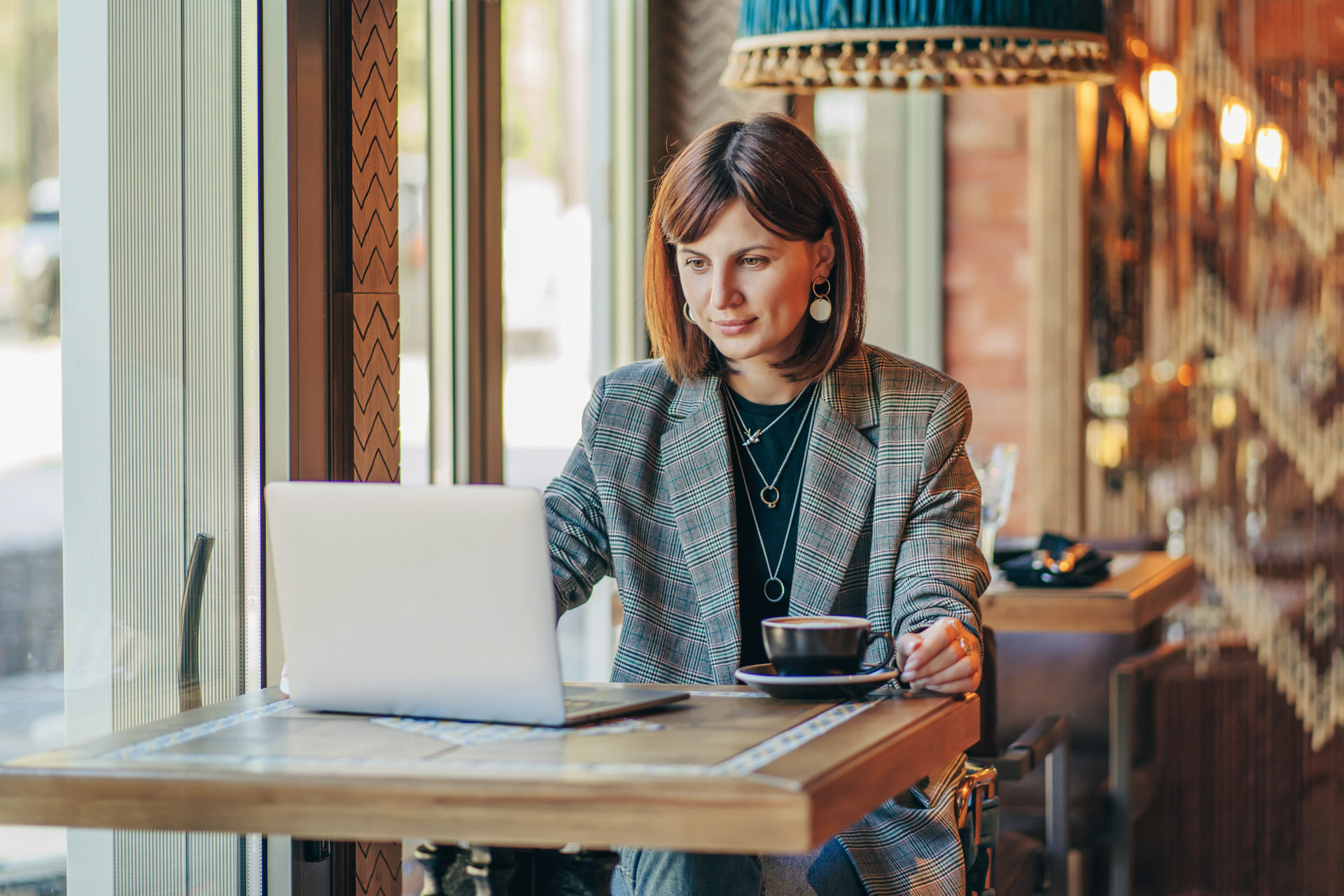 Learning how to find a freelancer with the right skill set and experience is crucial to ensure your project is successful.
There are around 70 million freelancers in the U.S. alone, so finding one that meets your needs should be easy, right? Unfortunately, though, client-contractor relationships aren't always a match made in freelance heaven.
Finding the right freelancer can take time, but when you do, it can alleviate stress and help you grow your business in a cost-effective way. Follow these tips for connecting with a freelance worker with the skills and work style that are a perfect match for your business.
Why Work With a Freelancer?
Leverage niche expertise
Using freelance talent gives your business access to specialized knowledge that you might not need or be able to afford on a full-time basis. IT skills or accounting, for example, aren't things you can typically tackle on your own, but they're routine for someone with the right expertise.
Control costs
Working with freelancers allows you to pay when you need the help and not when you don't. This is more cost-effective than hiring a full- or part-time employee to manage tasks that are unpredictable or unsteady in volume.
Supplement your in-house team
Freelance labor gives you the advantage of quickly scaling your workforce up or down as needed. Freelancers can serve as backups to your in-house team during periods of high demand.
Grow your business
Hiring is a major growth hurdle for small businesses with limited resources. Freelance talent can help you cover the skills needed to grow your business without the expense of bringing on W-2 employees.
Related: The Benefits of Hiring Freelancers
How to Find a Freelancer in 5 Easy Steps
1. Identify your needs
A freelance relationship works best when there's a clearly defined set of tasks. This prevents scope creep, which can adversely impact your costs. It will also help you establish the criteria you need to hire for.
Before you start looking for a freelancer, sit down and outline exactly what you need help with. The more specific you can be, the better. So, instead of saying 'help with accounting,' establish that you're looking for someone to handle payroll, manage your expenses, file your taxes, or all of the above.
Related: How to Set Achievable Staff Growth Goals
2. Set a budget
The old saying 'you get what you pay for' is true no matter what you're buying, but it's especially accurate when it comes to independent contractors.
Sure, you can probably find someone offshore to write a blog post for $10, but is the finished product going to be something you're proud to put your business' name on? When you hire someone at the lowest possible price, you run the risk of creating more work for yourself in the form of cleaning up a subpar deliverable or hiring someone else to redo the job.
Do some research to learn the market rate for the type of freelancer you're looking for, then establish a budget that's reasonable for your project and the skill level you need. Keep in mind that freelancers cover their own insurance and taxes, so their hourly rates may be higher than what a full-time employee's salary averages out to by the hour.
3. Tap into your network
A high-quality freelance referral is worth its weight in gold, so it's a great idea to search within your network before posting your position far and wide on job boards. You'll save yourself hours of hiring time (not to mention the headaches that go along with it) if you can connect with a qualified worker while circumventing the application process.
Ask around to learn if anyone you know does the kind of work you're looking for or has successfully hired someone who does. Post your needs on LinkedIn and your other personal social media profiles. Spread the word on your alma mater's alumni Facebook page.
3. Browse freelance marketplaces
Use freelance marketplaces like Fiverr and Toptal to put your job listing in front of candidates from all over the world. These platforms were built specifically for connecting clients and contractors, so they offer a range of tools that are useful not only for finding talent but managing your subsequent projects.
When creating your listing, make your requirements clear using the criteria you outlined in step one. To reduce your work reviewing applicants, use your post as a qualifying tool by requiring applicants to answer questions that will help you rule them in or out.
4. Qualify candidates
Qualifying candidates are the most challenging part of hiring freelancers, but the time you invest upfront will make or break the success of your long-term relationship. To make the collaboration work, you need someone who not only has the necessary technical skills but whose work style and communication preferences align with your own.
Here are the top criteria to look for when assessing freelancers:
Technical skills. Do they have a successful track record of completing similar projects? Do they have a portfolio of work to show you? Consider using a skills test to help you assess candidates in areas where you lack expertise.
Client reviews. Look for candidates with positive reviews and read what current and previous clients had to say to learn what it's like to work with the person. These reviews are visible in a candidate's online profile.
Communication preferences. This is a huge factor in a mutually favorable freelance relationship. Chat with candidates about your expectations for how they'll stay in touch–email? Messaging app? Zoom calls?–and how often, and ensure they're on board with your requirements. The very process of communicating with them during the hiring process can tell you a lot about how accessible they will or will not be.
Time zone. Depending on the nature of your work, it may or may not matter where your freelancer is located. Even if you don't need someone working during your business hours, consider how their time zone might impact your ability to communicate. For example, if you're on the U.S. west coast and are working with a freelancer in London, their day has already ended as yours is just beginning. This may create a communication lag that slows down work.
Job structure. Different freelancers have different preferences for how they work with clients. You might work on a project basis, paying them upon completion of predetermined milestones. Some might work on an hourly basis, while others prefer to be paid a fixed monthly rate. Consider the pros and cons of each type of structure as you speak with candidates.
Related: The Difference Between a Freelancer and Independent Contractor
5. Start slow
Ease into the relationship with a paid trial assignment before agreeing to a long-term contract. This will allow you to spot any red flags and work out the kinks before diving into a bigger project with your freelancer.
It may also be a good idea to start slow in terms of the importance of the task. If you're ultimately looking for someone to manage your social media presence, you might begin with having a freelancer respond to messages or create graphics and build their responsibilities from there instead of handing them the reins right off the bat.
If you don't find the perfect freelancer on the first try, don't give up. Just like with dating or finding a physician you love, it can and often does take multiple tries to get it right. Consider what went right and what went wrong, and work your findings into the hiring process when choosing your next freelancer.
Related: Should You Partner With a Staffing Agency to Find a Freelancer?