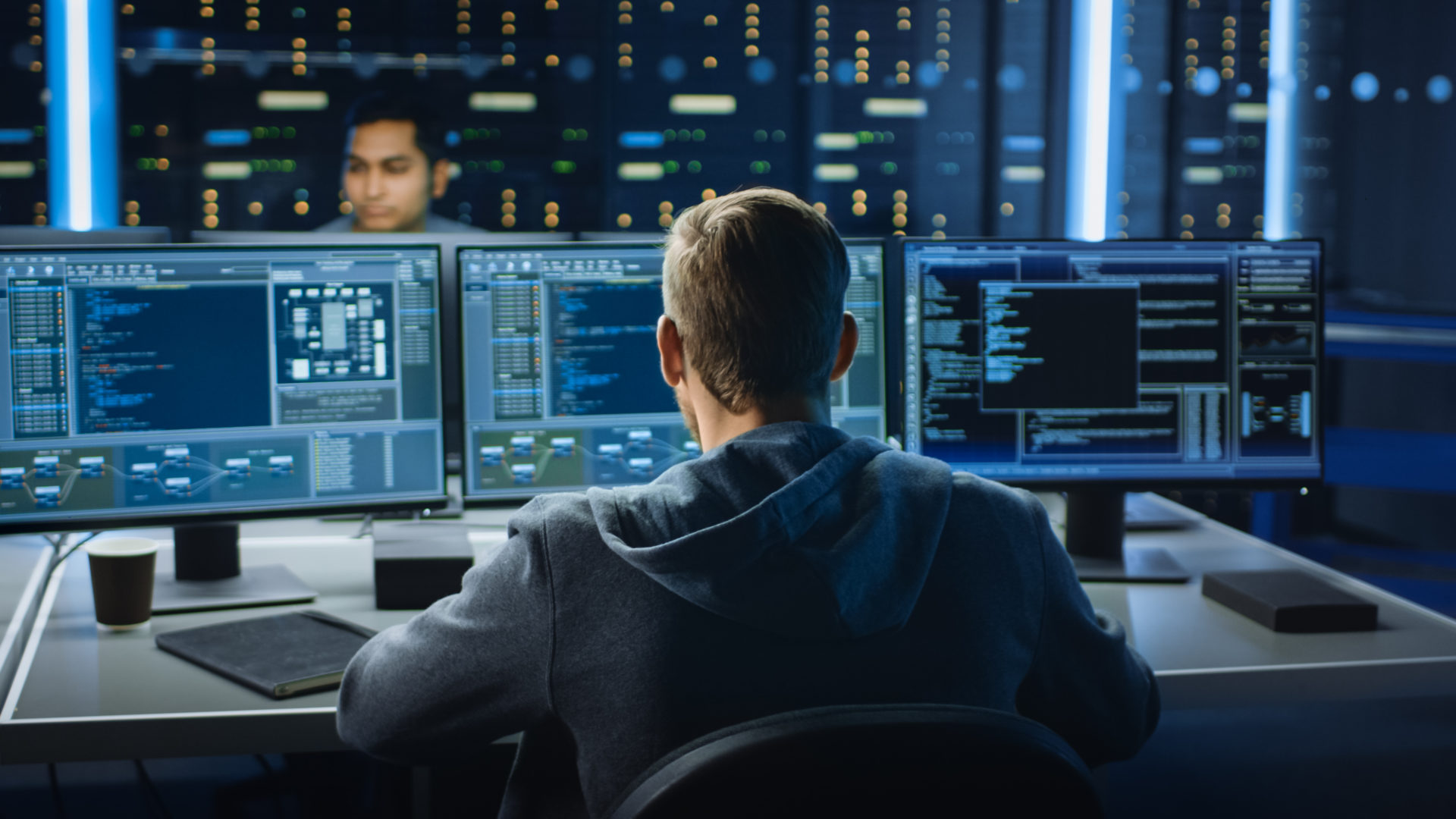 Technical skills are a candidate's secret weapon in a tough job market—that's the consensus from a recent survey of IT industry leaders by the Consumer Technology Association. The 2020 Future of Work Study¹ gathered opinions and predictions from 240 tech industry higher-ups on everything from the most critical skills to IT hiring in the wake of Covid-19.
Some of the results were surprising. Others show tech hiring trends from 2019 and 2020 picking up additional momentum. All of them are useful intel for companies looking to hire talented IT workers in 2021—a critical operational goal for competitive organizations. We've broken down seven of the biggest takeaways on how IT hiring will change in the year ahead and how you can use the information to your advantage when recruiting.
What Should IT Hiring Managers Expect in 2022?
Unprecedented demand for technical skills
One of the biggest challenges tech leaders face heading into 2021 is finding workers with the right technical skills. Eighty percent of survey respondents said they need more of such employees and 75% said they have trouble sourcing them.
The tech skills gap is nothing new; it's been making headlines² for at least a decade now as the technology companies use to do business advances at lightning pace and existing employees struggle to keep up. But if recent trends are any indication, the skills gap is only widening, not narrowing. Experts cite lagging education, ineffective hiring methods and unnecessary barriers to entry as primary reasons for the gap.
The most in-demand technical skills employers named in the survey were as follows:
Data analytics. Companies are seeking critical thinkers who can help them translate raw data into meaningful business insights.
Software development. Organizations need innovative developers who can imagine, design, build and deploy programs that solve their business challenges.
Project management. Talented project managers are essential to bridge the gap between big-picture goals and the small tasks it takes to achieve them. They also serve as a critical line of communication between the various stakeholders it takes to get technical work done.
One way to better identify and hire for these skills is to incorporate skills-based assessments into your tech hiring process rather than relying on resumes and interviews alone.
Soft skills play a bigger role
While technical skills are the bread and butter of the IT field, soft skills play an increasingly important role as the lines between traditional industries blur and every company, in some shape or form, takes on characteristics of a tech company.
Soft skills are of critical importance for building teams, motivating employees, and forming mutually beneficial external partnerships. In a survey³ of business executives, 44% said it was soft skills—not technical skills—that were lacking the most in the contemporary workforce.
The biggest soft skills employers are on the hunt for heading into 2021 are:
Communication—Technology teams face a constant struggle to convey complex topics to customers, colleagues and the general public. Companies need capable communicators who can get the message across in clear terms without losing meaning.
Problem-solving—The industry's core value proposition is using technology to solve problems. Employers need creative, results-oriented workers who can carve out new avenues to solutions and profits.
Critical thinking—As more and more companies move away from top-down management in favor of a more collaborative work style, teams with strong critical thinking skills become even more essential to innovation.
When screening candidates, using a mix of behavioral and situational interview questions can help you probe for the soft skills you're looking for.
Expansion of remote friendly jobs
The fact that more and more companies are adopting broader work-from-home policies is no longer breaking news. When asked about their approach to remote work for the near future, 80% of tech leaders said they will conduct more job interviews remotely while 65% said they will hire more employees to work offsite.
Aside from just giving candidates greater flexibility and promoting a COVID-friendly workplace, though, expanding your remote job offerings can also help you reach a wider, more skilled talent pool. Including the option to work from anywhere some or all of the time as part of your job listings helps you reach candidates who may not have considered a position in the past because of the constraints of working onsite.
Rise in upskilling
It's not just new hires that pose a challenge for employers in terms of having the right skills for the job; modern workplaces are critically lacking in the infrastructure and support systems needed to keep the skills of existing employees on the cutting edge.
According to a Gartner study⁴ (which found that just 16% of new hires have the skills needed for their jobs), existing employees may require up to ten new skills to do their jobs effectively by 2021. As a result, more employers are turning to upskilling to fill the gap.
Upskilling uses structured training programs to arm employees with new skills that will aid them in their work, help the organization stay competitive and comply with business best practices. PwC, for example, committed $3 billion⁵ to its 'New World, New Skills' program that gives all 276,000 of the firm's employees digital skills training and incentivizes the creation of digital tools or time-saving processes. Lincoln Financial is taking a similar approach, offering hundreds of the company's actuarial employees access to 'future of work' training that will improve their mastery of emerging trends like big data and predictive analytics.
Launch of public outreach initiatives
What do you do when you're running into an ongoing skills shortage both in house and via external applications? Turn your efforts into educating the public at large. That's the unconventional approach some large employers are taking in an attempt to advance the technology ecosystem and improve digital literacy nationwide.
Microsoft⁶ is pioneering one such program. Launched in July, its Global Skills Initiative is aimed at improving the digital skills of 25 million people around the world with the goal of "foster[ing] a safe and successful economic recovery [and expanding] access to the digital skills needed to fill new jobs." Building public goodwill and expanding its own talent pool, of course, are two ancillary benefits.
Other employers are following suit with smaller-scale train-to-hire programs like apprenticeships and bootcamps. Nearly a quarter of tech employers say they're looking to hire from such programs in the months ahead.
Declining emphasis on college degrees
It no longer takes an engineering degree to break into the tech field—far from it, in fact. Employers increasingly say they're moving away from using four-year degrees as a be-all, end-all requirement for job seekers.
Tech leaders on CNBC's Technology Executive Council⁷ were asked for their input on the topic in response to nearly a million technology jobs going unfilled in 2018 and 2019. Eighty-seven percent of the members said they'd opened up their hiring field to candidates outside of traditional tech backgrounds, like those with liberal arts degrees, while 63% said they'd hired candidates without a college degree.
This is on par with trends for the workforce as a whole, as student debt continues to skyrocket and public opinion leans away from higher education as the gold standard for future success. In a Gallup poll⁸ of 2,000 Americans, only half said they view having a college degree as 'very important.'
As with expanding remote roles, lowering the emphasis on traditional degrees can help employers broaden their talent pool and foster more diverse teams.
Perks take a backseat
The tech industry is notorious for over-the-top perks like on-site gourmet chefs and VIP tickets to concerts and sporting events. This, however, is a trend we may soon see the end of due in no small part to the pandemic.
In the Future of Work survey we mentioned earlier, many IT leaders said they'd made adjustments to their perks and benefits offerings in response to COVID-19 constraints. Thirty-one percent said they cut back on recreational and social activities while a quarter of them eliminated free food and drinks.
Instead, a growing portion of employers is luring top candidates with more practical perks. Two in five, for example, now offer designated telework days and 27% offer stipends to purchase work-from-home equipment. These offerings are more aligned with the top perks candidates are looking for, including benefits that promote greater flexibility and more work-life balance.
Adapt a Hiring Strategy for the Future with Help from 4 Corner Resources
From evolving technology to new post-pandemic norms, the current recruiting landscape is a tough one to navigate. Stay competitive and show candidates you're prepared for the new normal with help from the IT hiring experts at 4 Corner Resources.
Our headhunting professionals will help you attract, screen and hire the best candidates for your open technology jobs, from developers to engineers to project managers and beyond. Our deep expertise in the industry ensures you'll not only find the technical skills you need faster but hire the right candidate the first time, eliminating future headaches and facilitating smoother onboarding.
Schedule a free consultation with our team today and let's discuss how we can help you meet your tech hiring needs for the year ahead.
---
Resources and Sources
https://www.prnewswire.com/news-releases/tech-companies-need-more-skilled-workers-cta-study-shows-301151442.html
https://www.entrepreneur.com/article/349308
https://www.td.org/magazines/td-magazine/mind-the-soft-skills-gap
https://www.hrdive.com/news/few-new-hires-have-the-skills-needed-for-the-job/585415/
https://www.hrdive.com/news/how-pwc-keeps-its-digital-upskilling-relevant/577780/
https://blogs.microsoft.com/blog/2020/06/30/microsoft-launches-initiative-to-help-25-million-people-worldwide-acquire-the-digital-skills-needed-in-a-covid-19-economy/
https://www.cnbc.com/2019/09/26/tech-jobs-now-a-fit-for-a-liberal-arts-degree-or-no-degree-at-all.html
https://www.gallup.com/education/272228/half-consider-college-education-important.aspx