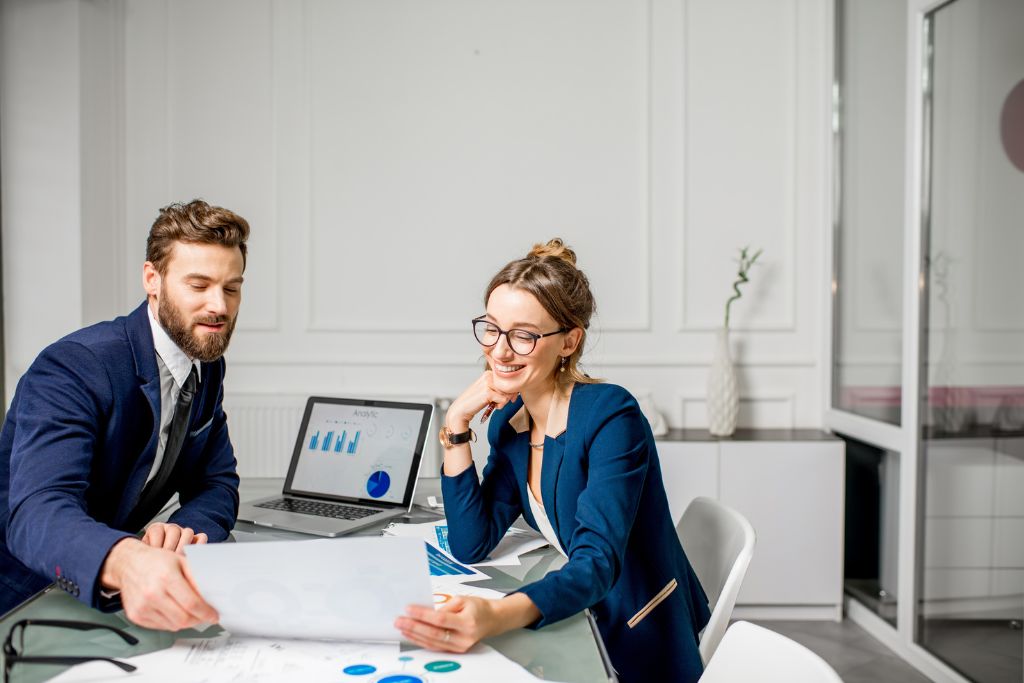 The unemployment rate is low, the vast majority of qualified candidates are already employed, and the demand for opportunities outpaces the supply of exceptional talent. These challenges are particularly evident when examining the hiring trends in financial services.
Banking, insurance, accounting, and other financial-related organizations contend with intense competition for employees and a need for experienced prospects. In the insurance industry, for example, an estimated 50% of the workforce is expected to enter retirement by 2028, creating a huge surplus of open positions.
According to the Bureau of Labor Statistics, the unemployment rate for the finance and insurance sector sits between 2 and 2.5%, which is well below the overall national unemployment number of 3.9%. Job openings for personal financial advisors are projected to grow 13% by 2032, a figure that is much faster than the average for all occupations.
Simply put, openings are many, candidates are few, and challenges abound regarding financial recruiting and staffing.
10 Hiring Trends in Financial Services
Evolving customer demographics
Millennials are transitioning into their 30s and early 40s, and they continue to disrupt traditional patterns of banking and insurance services. As they age, they accumulate more wealth, yet they are less likely to drive an automobile or own a home, unlike previous generations. Diversity also defines Millennials and Gen Z (which includes people born after 1997). These changing customer demographics translate into more emphasis on diversity recruiting, bilingual job candidates, and desirable positions like virtual bank teller, customer experience designer, and digital product manager.
Digital transformation impacts job requirements
As financial services companies strive to engage consumers, generate better efficiency, and increase profitability, they rapidly incorporate automation, artificial intelligence technology, big data analytics, and mobile technology. Studies indicate that most Americans use mobile apps to manage their banking, with only 9% choosing to go into a physical branch to complete transactions. Administrative tasks are becoming automated, so companies and finance and accounting recruiting firms are tasked with filling more strategic roles that require a mix of technology skills, business acumen, and analytical abilities. Financial and accounting companies need employees who can do more than crunch numbers to keep up with technological advances.
Remote roles level off
Many financial service firms are reverting to pre-pandemic norms and calling workers back to the office. However, workers aren't so gung-ho about the movement, and remote and hybrid roles are in high demand. The finance field is around the middle of the pack regarding the number of remote openings by industry. So, offering location flexibility can be a distinct competitive advantage in a challenging labor market.
AI upends the landscape
Artificial intelligence hasn't just changed the playing field regarding hiring; it's turned it on its head. AI can now assist with the spectrum of hiring activities, from the low-level, like screening resumes and scheduling interviews, to the high-level, like using predictive intelligence to anticipate a prospective candidate's future success rate on the job.
AI has also changed the game when it comes to financial roles. Forward-thinking employers must reimagine how technology plays into job requirements, seeking professionals who can leverage AI to increase human workers' impact and support organizational goals.
Increased competition for entry-level candidates
Financial services firms and insurance companies typically employ a large number of entry-level team members. They are battling with "fintech" and "insurtech" organizations, which are also in the market for exceptional young talent. Interestingly, many Gen Z members do not feel as confident with their soft skills (like communication, teamwork, problem-solving, and adaptability) as they are with their technical abilities. This gives companies with organized mentorship programs an advantage in attracting, hiring, and retaining young talent.
Changing and complex regulations
Financial institutions are confronted with the General Data Protection Regulation and other regulatory standards related to data ownership and privacy. They also have to manage hundreds upon hundreds of pages of other guidelines. Compliance is a complex subject. Financial service recruitment is placing more importance on talented candidates to fill positions like compliance officer and financial and regulatory analyst.
Cybersecurity talent shortage
When companies are impacted by a data breach, consumers are highly likely to stop engaging with their brands. Financial industry firms need more security since protecting customer data is imperative.
Financial companies are enhancing data security to combat cyberattacks, but recruiters and headhunters face a talent gap. Job openings in this sector are projected to grow by a massive 32% by 2032. Women comprise of just 11 percent of the information security workforce, according to a Frost & Sullivan survey of more than 19,000 information security professionals from 170 countries. These factors will require companies to ensure equal pay and zero tolerance for discrimination to attract and retain qualified prospects.
A shortage of mid-career employees
Many people left the financial services industry after the crisis in 2008 and the lean economic years that followed. This, coupled with the staggering number of job quits during the Great Resignation, has created a shortage of mid-career candidates, and there are even fewer upper-level professionals in the financial industry job market. This represents an opportunity for financial recruiters and staffing agencies to attract talented professionals with experience in accounting and other finance-related tasks.
Attracting Gen Z employees
Gen Z, the portion of the population born after 1997, represents a growing workforce segment. It's an age group that has grown up amid global, societal, and economic uncertainty, and as such, members of this generation are more comfortable with job hopping and short employment stints than their older peers. However, they're also driven by a desire for financial stability and a sense of meaning from their work. As this population group increasingly enters the workforce, employers must create hiring strategies that cater to their unique needs and demands.
Related: How to Recruit Gen Z
Separating skills from job titles
When an employee becomes dissatisfied with their job, they've historically been faced with a choice: suffer through or look elsewhere. The modern landscape means employers no longer have to force employees to choose; instead, financial organizations can prioritize retention by using skills rather than job titles to define employees' roles. With upskilling and reskilling, employees can find job satisfaction in new ways while acquiring knowledge that benefits the organization. Disconnecting skills from job titles in this way allows teams to better leverage individuals' strengths to serve the company's needs.
Tips for Recruiting Financial Industry Professionals
Now that you know the current landscape better, here are some tips for recruiting qualified talent in the financial industry.
Write exact and concise job descriptions
To weed out candidates who are not a fit for your specific opening, highlight the precise technical abilities and soft skills you are looking for. Be clear with the job title and job requirements, make sure that it is well-written and grammatically correct, and use easily understandable language that does not include jargon and euphemisms
Use employee referrals
Research has shown that employee referrals are an effective way to recruit millennials. Companies seek input from employees to recommend ideal professionals who would make exceptional candidates for open positions, and these employees are rewarded with attractive perks and rewards. A ringing endorsement from a current employee is one of your company's best recruiting tools.
Leverage alternative sourcing channels
Referrals are an excellent way to find candidates if you can get them. But you can also tap into new and diverse talent pools by expanding your strategy to include nontraditional sourcing methods. Sourcing from online communities, expanding your social media presence to platforms like TikTok, and hosting webinars are just a few ideas to reach more candidates.
Related: 10 Innovative Sourcing Techniques For Recruiters
Create and promote a strong employer brand
An employer brand describes a company's reputation as a place to work. Healthy employer brands are cultivated by team members at all levels who don't hesitate to discuss why they love their jobs and employers. In the financial services industry, which is stereotypically unexciting and conservative, it is effective to differentiate your employer brand by showing you are anything but boring – while maintaining professionalism, of course. 
The Motley Fool is a prime example. Striving to break free of its industry's buttoned-up image, this financial services firm allows employees (also known as "Fools") to choose their own job titles. On a new recruit's first day, he or she experiences "Foolientation," which includes pushing the "New Fool Cart" loaded with beer and food around the office. This is one aspect of introducing new employees to the company culture, and it is common for new hires to post details on their social media pages happily.
Emphasize social media
In addition to the aforementioned examples from The Motley Fool, your company can stand out by advertising open positions on social media and incorporating video interviews with team members in the same roles. These interviews offer a glimpse into the company culture and a "day in the life."
Build an appealing career site
An engaging career site on your website is a perfect way to make a positive first impression. It is also important to have a prominent presence on job boards where finance and accounting professionals traditionally search for opportunities.
Highlight security and stability
As we touched on earlier, financial stability is a big concern for millennial and Gen Z candidates. Companies are at an advantage in the financial industry, which has an established reputation of stable and well-paying jobs. Employers can capitalize on this by creating recruitment marketing emphasizing job security, lucrative salaries and strong advancement opportunities.
Craft compelling candidate messaging
Part of the uphill battle in finance hiring comes from the industry's image problem. Firms are often viewed (whether validly or not) as stuffy, uptight, and impersonal. Break away from this negative perception by creating candidate messaging that's compelling and warm. Use a candidate nurturing strategy to communicate your company culture, foster trust, and build enthusiasm around your employment opportunities. 
Go international
Virtual hiring and employment capabilities mean your search needn't be constrained by geographic borders. In fact, some of the biggest hotspots for financial talent are far outside of the 50 states. For example, insights from LinkedIn show that some of the top locations for accountants are India and Brazil, while controllers frequently come from South Africa and the Netherlands. Expanding your search to include international candidates can greatly widen your talent pool.
Let Us Help You Find Top Finance Candidates
We are an experienced and innovative leader in helping companies like yours find skilled and qualified team members for your vacant positions, especially in the ever-evolving context of hiring trends in financial services.
At 4 Corner Resources (4CR), we offer staffing solutions tailored to the unique needs of businesses of all sizes – from startups to SMBs and large corporations throughout the United States. Our deep understanding of the hiring trends in financial services, combined with our knowledge and passion for what we do, and our flexible terms and conditions set us apart in the world of headhunting and recruiting.
If you need help identifying the right candidates for your vacancies, especially in light of the dynamic hiring trends in financial services, our recruiters welcome the opportunity to connect! Our headhunters are on standby to help you transform your workforce and find the ideal candidate today, keeping you ahead in a competitive financial services market.
Ready to hire better talent?
Connect with our recruiting professionals today.