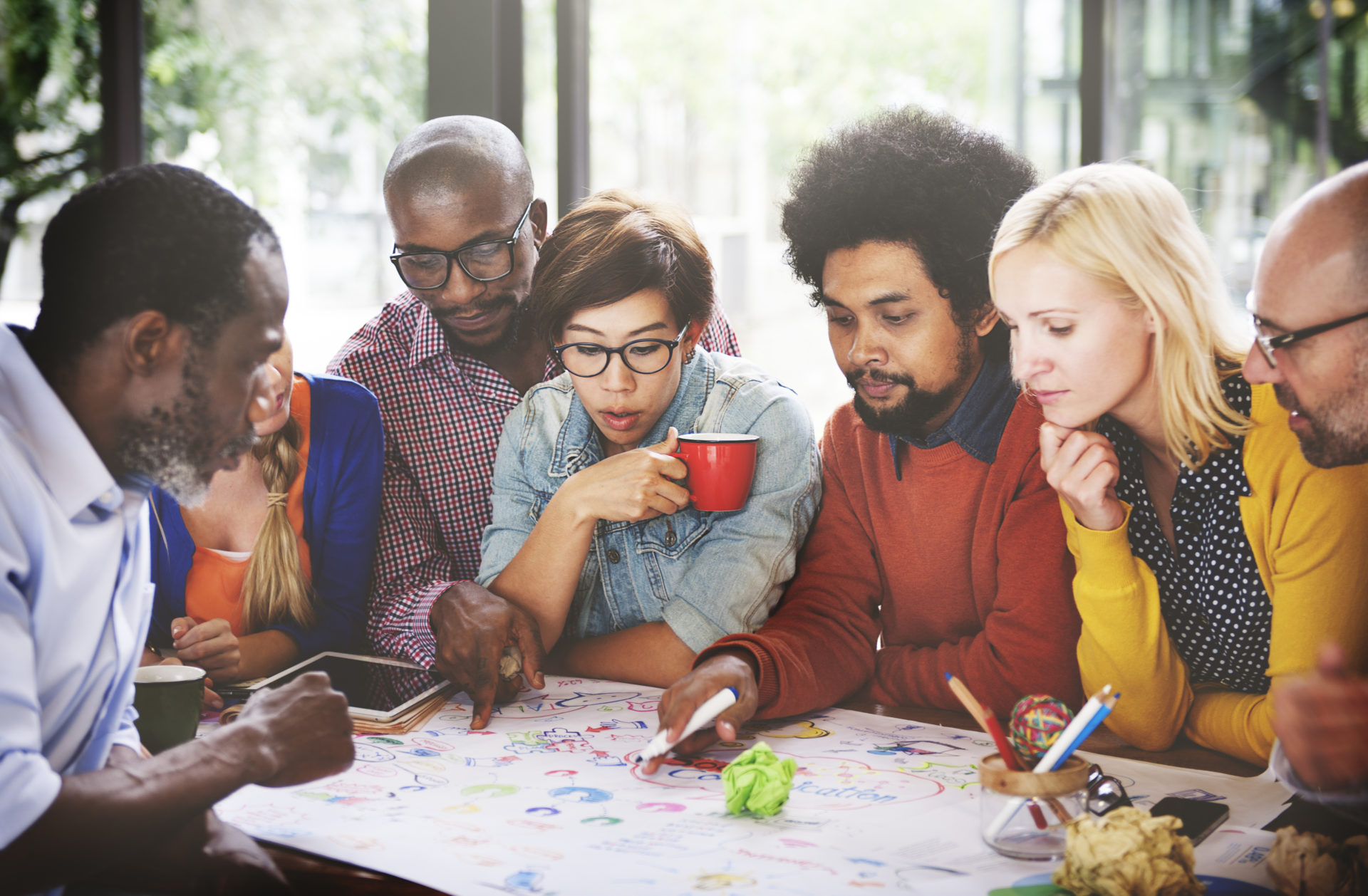 Consider the following statement: Having access to a diverse range of perspectives and skill sets gives my company a competitive advantage.
Do you agree? If so, then you already intrinsically understand the value of diversity. If you disagree, well, there's quite a bit of research to make you reconsider (which we'll get to in a moment).
In the article ahead, we'll discuss the importance of workplace diversity and explain how to get it right when it comes to diversity recruitment.
What Is Diversity Recruitment?
In diversity recruitment, companies actively take steps to seek out candidates from diverse backgrounds. The effort aims to build a staff that more closely reflects the makeup of society as a whole, rather than a microcosm of it.
Contrary to popular belief, diversity recruitment does not give any particular advantage to minority candidates. Instead, it focuses on creating a hiring process that's truly free from bias, to give all applicants an equal opportunity regardless of gender, sexuality, ethnicity, background, or any other factors.
Diversity recruiting does not aim to achieve diversity for its own sake. Rather, it's done with an internalized awareness of the benefits to the company to remove barriers that may be marginalizing or unintentionally discriminating against well-qualified diverse candidates.
Why Is Workplace Diversity Important?
There are so many studies on the positive impact of workplace diversity that entire books have been written on the topic. We even included a growing emphasis on diversity recruitment as one of our top recruiting trends to watch for. Here are just a few of the highlights of having a more diverse workforce.
Diversity drives innovation
A study by the HR industry analysts at Bersin by Deloitte ranked companies in terms of their diversity hiring practices. It found that the top performers in the category of diversity were 1.7 times more likely to be innovation leaders in their markets and 1.8 times more likely to be "change-ready" than their less inclusive counterparts.
Diversity is associated with a stronger bottom line
It's hard to argue with cold, hard cash.
In PWC's annual Global CEO Survey, 85% of CEOs said that having a diverse workforce improved their bottom lines.
A study by Boston Consulting Group of more than 1,700 companies across eight countries found that companies with diverse management teams have 19% higher revenues. This figure, by the way, was also tied to innovation, as it measured total revenue from new products and services launched within the past three years.
Diverse teams are better at problem solving
Gender, ethnic, and age diversity on their own are not predictors of problem-solving ability. Collectively, though, they promote something called cognitive diversity, a term used to describe groups of people with varied perspectives and ways of thinking.
In an extensive study by Harvard Business Review, researchers required groups to formulate and execute a strategy to achieve a specific outcome while on a timer. They found that teams with high levels of cognitive diversity—that is, differences in perspective or information processing styles—performed the best and in the shortest amount of time.
This study is particularly interesting because it reminds us that diversity—cultural background, for example—is not always something that can be seen with the naked eye. Thus, it's even more important to remove biases based on physical appearance from our hiring processes.
Diversity recruitment leads to larger talent pools
Regardless of the many operational benefits that come with a diversity recruiting strategy, this one is perhaps of the greatest importance from a recruitment perspective: it leads to larger talent pools.
When you eliminate biases from your sourcing, screening and interview processes, you promote a wider range of applicants and mitigate the risk of missing out on the best candidate for the job.
How To Implement A Diversity Recruiting Strategy
To take action on achieving a more diverse workplace, follow these steps.
1. Analyze your current position
Putting a diversity recruiting strategy into action is challenging in that it requires you to take a hard look at where you stand today and where you're falling short in terms of diverse hiring. You can't manage what you don't measure, so gauging your current position is a crucial first step in the right direction.
2. Recruit in places where diversity thrives
Opening up a wider talent pool means reexamining and broadening your existing hiring channels. US News & World Report publishes an annual list of the most diverse colleges and universities, which is a great place to start for planning career fair appearances and other recruiting events.
Here are the publication's top ten diverse national universities for 2019:
Rutgers University—Newark
University of Nevada—Las Vegas
Andrews University
Stanford University
University of Houston
University of San Francisco
San Francisco State University
University of Hawaii—Manoa
University of the Pacific
Georgia State University
You can plan recruiting activities around the nation by examining similar rankings lists for cities. This report from WalletHub combines data on household, religious, socioeconomic, cultural and economic diversity to distill the most diverse communities in the nation. The top three in 2019 were Houston, TX,  Jersey City, NJ, and New York, New York.
3. Adopt techniques to remove bias from your hiring
If reaching a wider pool of candidates is one side of the diversity recruitment coin, offering them a bias-free interview process is the other. There are several proven techniques you can use to tackle the second part.
One of them, known as the "two in the pool" technique, is backed by troubling but fascinating research. According to a study by Harvard Business Review, if a final candidate pool has only one minority candidate, there's an overwhelming likelihood that the minority candidate will not be hired. When the hiring pool consisted of only one woman, the woman's statistical chances of being hired were zero.
It's due to what's known as status quo hiring. It reflects the bias (both conscious and unconscious) that leads hiring managers, who are predominantly white males, to lean toward preserving the status quo when hiring.
The good news is that adding a second or third minority candidate to the final hiring pool significantly altered the outcomes. When the final candidate pool included at least two women, the odds of hiring a female candidate were 79 times greater. When it included at least two minorities, the odds of hiring a minority candidate were 194 times greater.
Another technique to remove bias from the hiring process is using blind hiring. In blind hiring, software is used to remove or anonymize information that could lead to unconscious bias, like names and educational institutions. If you already use some form of software to aid in your hiring process, implementing blind hiring can be an easy and low-cost win.
4. Be a presence at diverse events
Diversity recruitment isn't just a hiring practice; it must be one of your core brand values that you live out in your public-facing activities.
Increase employer brand awareness among a broader audience by having a presence at philanthropic and educational events that target underrepresented populations. Better yet, organize these kinds of events yourself.
5. Track your efforts and measure results
Bring things full circle by tracking your diversity recruitment efforts on a regular basis and measuring them against your initial analysis. In addition to tracking the diversity of candidates and their progression through your hiring funnel, consider tracking the following:
Retention rate of minorities. How does turnover compare among diverse groups compared to your overall turnover rate?
Diversity across departments. Are some departments falling behind? Are others excelling, and if so, what are they doing differently?
Advancement rate. Does your organization tend to promote a specific type of employee more frequently than others?
Diversity in vendors and clients. Who do you do business with? The diversity of the company you keep is of just as much value as the diversity of your workforce.
Workplace diversity doesn't happen overnight, and getting there often comes with growing pains. But by placing an emphasis on diversity recruitment strategies and making small changes to remove bias from your hiring process over time, you'll be more likely to enjoy the many benefits—and the competitive advantage—that comes from a more diverse organization.
How a Professional Staffing Agency Can Help
A professional staffing agency like 4 Corner Resources can help you fine tune your hiring process to remove bias that may be keeping you from connecting with winning candidates. We rely on our founding principles of Relationships, Resources, Responsiveness, and Results to find a candidate that has the skills and expertise your role requires.
We work with companies large and small to fill full-time, temporary and contract positions through our nationwide network of the best professionals in the workforce. Contact us today to start the conversation about how professional staffing can position your organization for growth and success.