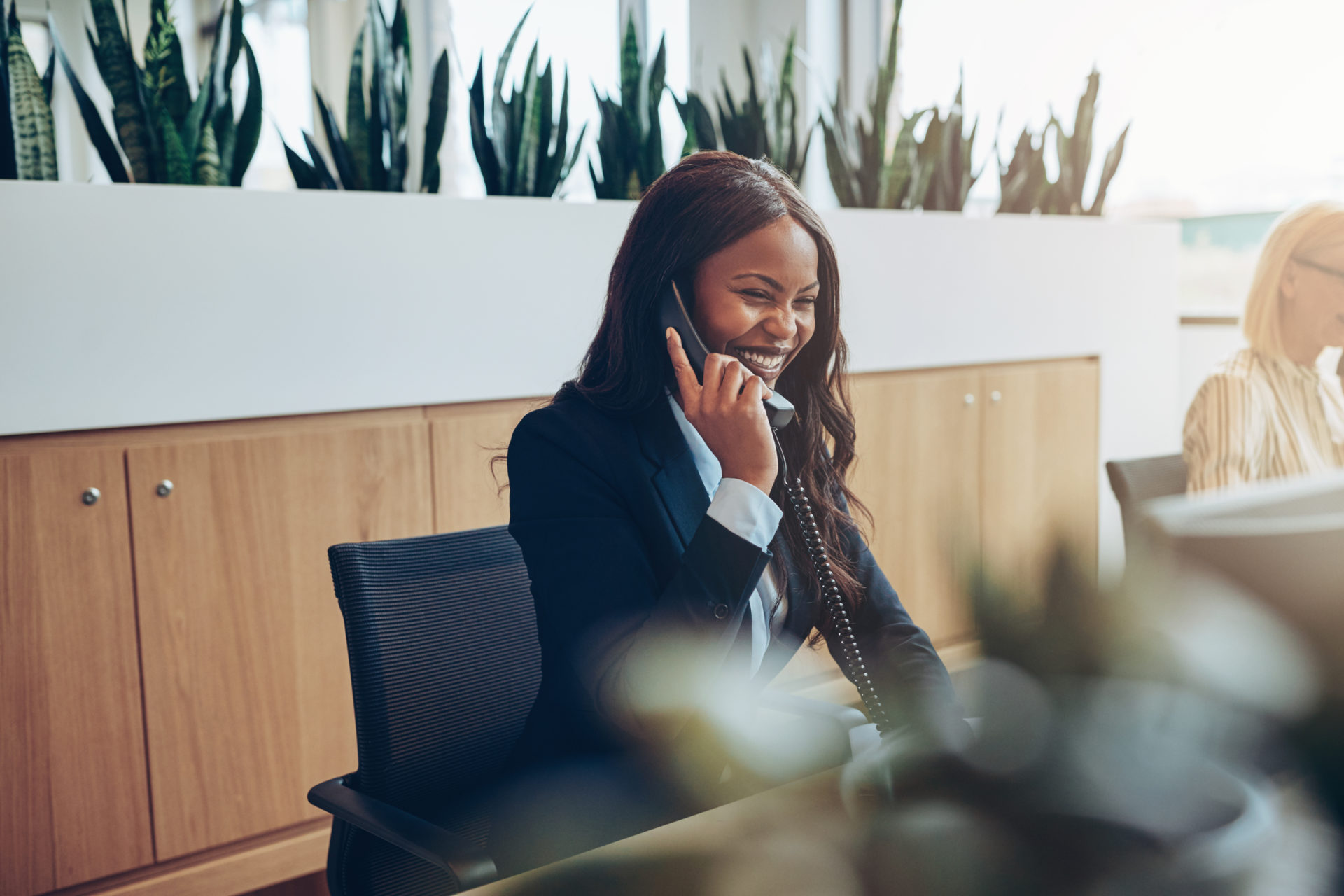 Customer service professionals are on the front lines for your business day in and day out. In a world where an increasing number of purchases are made strictly with technology, it's highly likely that a customer service rep will be the one and only human representative of your brand that a customer ever interacts with.
Great customer service can make up for weak branding and poor marketing, but all the advertising dollars in the world can't make up for bad customer service. A recent American Express survey on customer service trends found that 33% of people would consider switching companies right away after experiencing poor service.
And the impact doesn't stop with one lost customer; 95% of consumers say that when they have a bad experience with a company, they usually tell at least one other person. 54% tell at least five other people.
Thus, the value of hiring talent with excellent customer service skills can't be overstated. Here are six trends to consider as you approach customer service hiring within your organization.
Outside-The-Box Structure of Positions
As the demand for round-the-clock customer support grows, so does the need for qualified workers across diverse support channels and time zones. You can meet this need by tapping into the growing market for freelance and remote work, while creating support positions beyond the traditional 9-to-5.
Remote work is the way of the future, with an estimated 73% of all teams set to have some offsite workers by 2028. Among a growing portion of candidates, the ability to work remotely some or all of the time is not just a perk, but a requirement. It's also good for business; according to a report from OWLLabs, employees who work from home at least once a month are 24% more likely to report feeling happier and more productive at their jobs.
High quality part-time jobs are also in demand, particularly among women and seniors. Depending on your industry, your customer service positions may be well-suited to part-timers.
By offering flexibility in the structure of your customer service department, you'll be better equipped to attract top talent in the field.
Data as a Recruitment Tool
There's more data available to guide your customer service recruiting than at any other time in history. Use it to reach the right candidates, identify the most desirable customer service traits and analyze the fruitfulness of your efforts.
Recruitment data doesn't need to be high-tech to be effective. Old school recruitment tools like personality tests and behavioral assessments are especially useful when hiring for customer service roles.
Personality tests have been shown to be valid predictors of job performance. When compared against data from within your organization, results from tests like the Myers-Briggs Type Indicator can help identify culture fit and detect the traits that are most associated with success in the role.
While personality tests focus on the traits of a candidate, behavioral assessments can help you understand a candidate's reasoning and gauge their likely behavior when confronted with common on-the-job scenarios. According to the Society for Human Resource Management, using behavioral assessments can help reduce turnover and increase revenue.
Versatility of support
Customer service is no longer limited to phone calls. While the phone is still one of the primary support channels, it's been surpassed by live chat as buyers' customer service method of choice. Add in additional customer service mediums like social media and mobile apps, and the landscape becomes even more complex.
Versatility is important not just in the support channels you offer, but in the expertise of the professionals who man them. Current research shows that a customer service representative's knowledge or resourcefulness is key to a positive brand experience.
What does this mean for your recruiting? Your approach must be twofold. First, you must onboard customer service reps who can deliver thorough solutions involving your product or service. Second, you must equip them to deliver said solutions quickly and on the channel where the customer feels most comfortable.
Value of personal connection
While the mediums for developing customer relationships have changed, the value of those relationships is just as strong as ever. Excellent customer service translates into stronger profits. Seven in ten American consumers say they've spent more money to do business with a company that delivers great service—17% more money, to be precise.
To foster strong relationships through your customer service staff, look for candidates with a proven track record of interfacing with customers and solving customer problems.
Don't discount the "vibe" you get from a candidate during the interview process. Customer service is one field where soft skills like communication and active listening are just as important, if not more important, than hard skills. The old adage "hire for attitude, train for skill" is especially relevant here.
For more on the most desirable customer service skills, check out our post on what to look for when hiring customer service staff.
Customer Service as Part of the Bigger Picture
When hiring for customer service roles, try to think of the customer service department as more than just an individual department in your operation. Instead, look at customer service as a key piece of your larger company strategy.
While all employees represent your brand to some extent, your customer service professionals are your figurative mascots; speaking and acting directly on the company's behalf. How you use them and how you curate the talent in this department can shape and mold your brand perception among your customers and within the larger marketplace.
Ideally, you'll seek out candidates who can also adopt this big-picture approach. They'll see themselves as more than just cogs in the wheel; rather, they'll embrace the opportunity to help determine the wheel's direction and its success in getting to its destination.
When narrowing down candidates, look for those who approach service as part of a bigger philosophy on work rather than just a skill. Interview questions like, 'what do you find most rewarding about your job,' 'what role do you play in your organization' and 'what core values are most important to you' are useful in shedding light here.
Everything happens on social
Social media isn't just for marketing; it's the new frontier for customer service, with 63% of consumers saying they expect companies to offer customer support via their social media channels. A whopping 90% of social media users say they have already used it as a medium to connect with a brand or business.
In light of this, your customer service hiring must zero in on candidates who are fluent in social media norms and best practices—which are often different or additional skills than those of your average customer service rep. Furthermore, your social media marketing and customer service departments can't be siloed; they must communicate and strategize to strike the right balance between promotional content and support resources.
Aside from customer service, there's another activity that should be taking place on social media: your recruitment itself. Using non-traditional recruiting channels like Facebook, Twitter, and even Instagram is an effective way to reach a wider pool of job seekers. It can also help you get in front of passive candidates who wouldn't otherwise come across your job posting.
Benefits of Working With a Customer Service Staffing Agency
Many of the trends we've discussed above rely on you having a working knowledge of the traits and skills that make for an effective customer service professional within your organization. But what if you don't have that data?
That's where a customer service staffing agency comes in handy. A customer service recruiting firm can draw upon aggregate data from dozens or even hundreds of other organizations to identify the particular skill set needed for success in a customer-facing role. A recruiting professional or headhunter will be able to provide insight about candidates that goes beyond what's listed on their resume and cuts down to whether they're a good fit for your company.
About 4 Corner Resources
At 4 Corner Resources, we have access to a deep and wide pool of the top customer service professionals spanning the country. We specialize in recruiting for call center and customer service positions like help desk specialists and inbound customer service reps; in fact, our founder comes from an enterprise telephony background delivering contact center solutions and strategies.
We understand that when it comes to customer service, there's no room for error with choosing the wrong candidate. That's why we focus on finding candidates who demonstrate the right mix of hard and soft skills necessary to effectively serve your customers. We offer hiring solutions from direct-hire headhunting, contract-to-hire recruiting, and contract staffing.
Ready to fill your customer service position? Contact us today and let's get started!