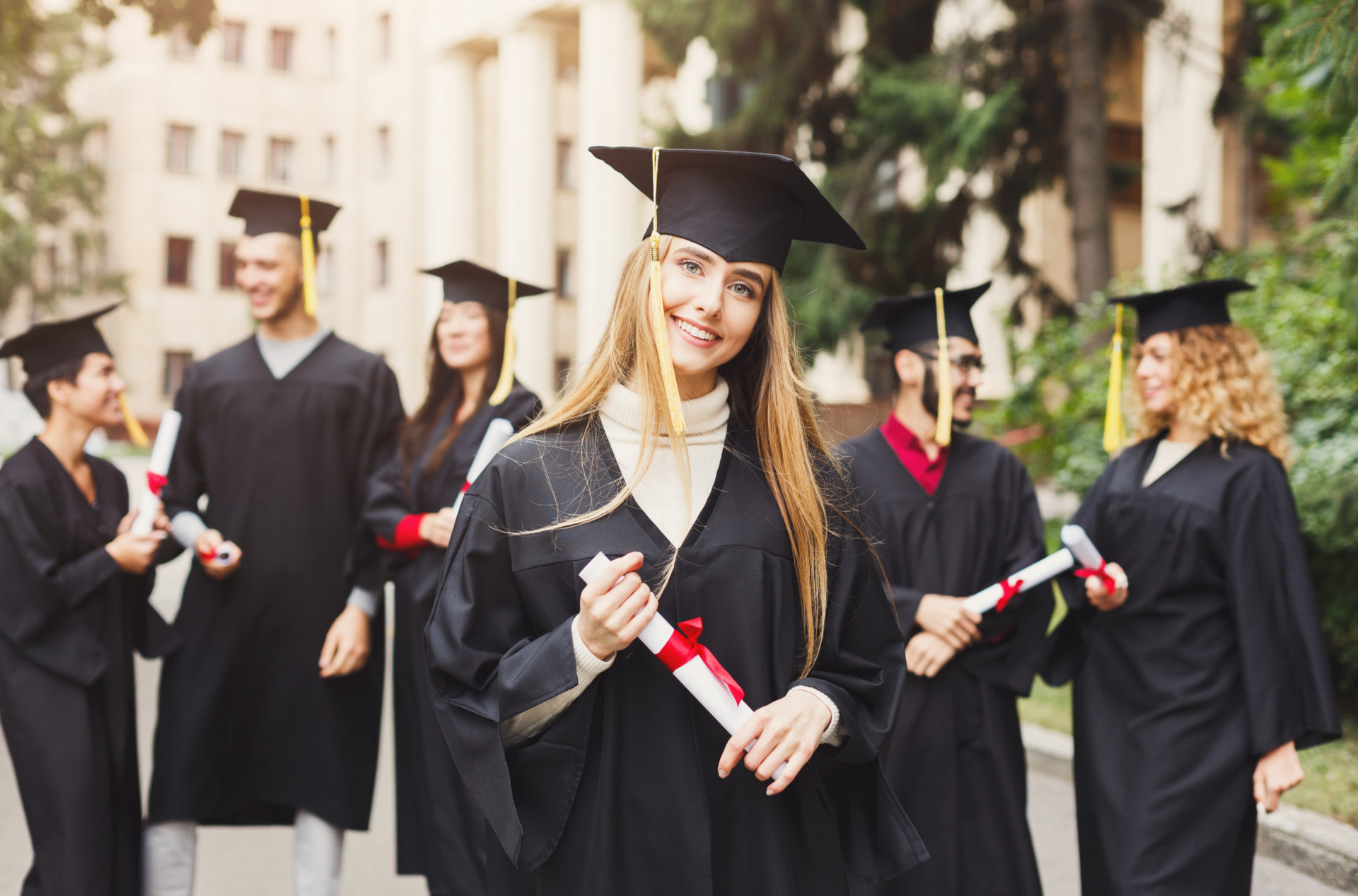 With the unemployment rate hovering at a shallow 3.5%, employers who want to build a standout workforce must make new graduate recruitment an integral part of their hiring strategy.
Hiring recent college graduates isn't without its share of obstacles. There are obvious challenges, like inexperience and a longer average time to full productivity. New grads also have high turnover; according to some figures, as many as 70% of college grads leave their first job within two years.
Still, new grads have a lot to offer prospective employers. According to a recent study of Gen Z college graduates by Accenture, workers in this generation more closely resemble their Gen X parents than their millennial predecessors. Pragmatic and eager for stability, this crop of new grads brings a forward-thinking perspective and an ambitious approach to work, provided that it's engaging and aligned with their degree.
For years, the tide has been turning toward startup culture and entrepreneurship, with new grads passing up large firms in favor of the chance to work for the next "unicorn." The latest class of graduates, though, displayed an uptick of interest in working for large, established companies for the first time in years. This means enterprise-level organizations in particular should jump at the chance to hire young talent.
The competitive job market means that recruiters for recent college graduates need to put their best foot forward by starting recruitment efforts early, tailoring their messaging and continuing to nurture new hires long after their first day on the job.
Successfully Hire and Retain Recent Grads With These Research-Backed Best Practices
Start early
Since graduates are new to the workforce, their impression of your brand is likely pretty limited. This is both a good and bad thing; you have a blank slate to work with, but you're also competing with a host of other companies who are courting the same young talent.
Start building a positive candidate experience early by targeting fresh talent before they even have their diploma in hand. An internship program is a great way to give students a meaningful experience with your brand while also gauging their aptitude for a future full-time job with you. Likewise, having a presence at college job fairs allows you to get valuable face time with enthusiastic candidates and, potentially, get the ball rolling on the application process.
Building out a segment of your recruiting pipeline that's specifically aimed at hiring college graduates will help keep your talent pool filled with a steady stream of high-quality young candidates.
Set clear expectations
One of the key findings of the Accenture study we mentioned earlier is that there's often a breakdown between Gen Z's expectations about the workforce and the realities of their first job. For example, 97% of new grads said they needed additional training to further their career, but only 67% got any on-the-job training in their first role. Similarly, new grads may find themselves dissatisfied with the constraints of an entry-level role, especially if they don't feel they're using the skills they just spent four (or more) years working to obtain.
Related: Generation Z – We've Got Next…But Who Exactly Are We?
Employers can help prevent the disconnect by setting clear expectations, starting with the job description. Be sure you're accurately representing the scope of the role for which you're hiring, being careful not to under or oversell the responsibilities of entry-level roles.
You can also clarify expectations by giving candidates an accurate idea of what advancement within the company looks like. During the interview phase, have an open discussion about your typical timelines for things like promotions and raises. Remember, new grads have likely never had a 9-to-5 job before. They may be under the impression that they'd be a shoo-in for a promotion after a year, for example, when in reality we know that it can take one to two years just for a new hire to become fully productive in their existing role.
While new grads have a steeper learning curve than more seasoned professionals, setting clear expectations before making a hire can alleviate the growing pains that come with their transition to the workforce.
Match the message and the medium to the audience
A 23-year-old who waits tables and lives with roommates likely has a very different perspective and set of objectives than a 43-year-old with two kids and a mortgage. Work experience aside, their values and priorities—two important components when weighing employers—lie in vastly different places. So why would you use the same messaging to target them?
To attract recent graduates, create messaging that's specifically formulated for graduate recruitment. It should cover the selling points that Gen Z values most, like engaging work, availability of training, and the opportunity to advance.
Likewise, connect with new grads on the mediums that make sense for them. More and more, platforms like Twitter, Instagram, and even Snapchat are becoming a routine source of information candidates turn to when wanting to learn about job openings. Consider, too, that 79% of new grads are willing to relocate for a job, so your geographical constraints may be far less than when you're searching for more established candidates.
Develop programming specifically for new grads
Investing in your young talent even after their onboarding is complete pays dividends in the form of productivity, proficiency, and job satisfaction. One way to do this is through a mentoring program.
There's a reason 71% of Fortune 500 companies have such programs. Mentored employees are promoted five times more frequently than their non-mentored peers and are more likely to get raises. Mentoring programs can also offset the high turnover associated with hiring college graduates; retention rates were 22% higher for employees who had mentors than those who did not (and, interestingly, 20% higher for the mentees themselves).
Along with professional programming for new grads, companies can benefit by offering informal opportunities for their youngest hires to build personal connections, like social hours and networking events.
Provide ample opportunities for professional development
Despite being eager to roll up their sleeves and get to work, many in Gen Z feel they're not using their skills to their full potential. More than half of 2017 grads consider themselves underemployed. Set new grads up for on-the-job success by nurturing their young careers through professional development.
For inspiration, take healthcare products manufacturer Abbott Labs, which has been recognized for its professional development programming. The company offers not one, but six development tracks motivated employees can choose from, from engineering to environmental health, all of which are related to some aspect of the company's operations. After two to three years in their chosen program, employees "graduate" with a broad understanding of their focus area and a well-rounded skill set that will serve them in their career for years to come.
Challenge interviewing norms
When hiring college graduates, it's easy to get stuck in a single, rigid perspective. It's the mentality of "we do things a certain way and expect certain behavior," and it's only natural for hiring managers who do it day in and day out.
Still, it's important to keep in mind that for many of the candidates you're speaking with, this might be their first professional interview ever. If you're married to your idea of how a candidate should look and act, you might miss out on an amazing employee simply because he didn't wear a tie or she was excessively nervous.
With that in mind, employers can hire new grads more successfully by being open to alternative approaches for qualifying, interviewing and hiring. For example, consider non-traditional interview environments. Where a panel interview is intimidating, a one-on-one in a neutral setting, like a coffee shop, may put the candidate more at ease so they're better able to talk about their qualifications.
Additionally, consider new ways for candidates to show, rather than tell you what they're capable of. Sample assignments are a great way to do this. Assigning a pared-down version of a project that's typical for the role as part of the interview gives you a chance to see the candidate's approach, skills, and work quality firsthand. Plus, you'll get a more realistic assessment of where their skills currently are and how much additional training may be needed to bring them to full productivity.
Turn to Specialized Headhunters for Recent College Graduates
The aforementioned graduate recruitment tactics will help you reach new grads and beat out your competitors to attract the best young talent, but they might not all be feasible for your organization. If you're a small business, limited budget and bandwidth might make a professional development program unattainable. If you're a large organization, you might face challenges associated with an outdated employer image or a poorly perceived culture. If that's the case, the graduate recruitment and staffing professionals at 4 Corner Resources can help.
Our team of headhunters specializes in helping companies like yours source top talent to fill entry-level positions in finance, information technology, customer service, marketing, and more. We mold our strategy to meet your budget, timeline, and talent needs, helping you hire faster and with greater success.
Ready to get a leg up hiring college graduates in your industry? Contact us today to open the conversation.