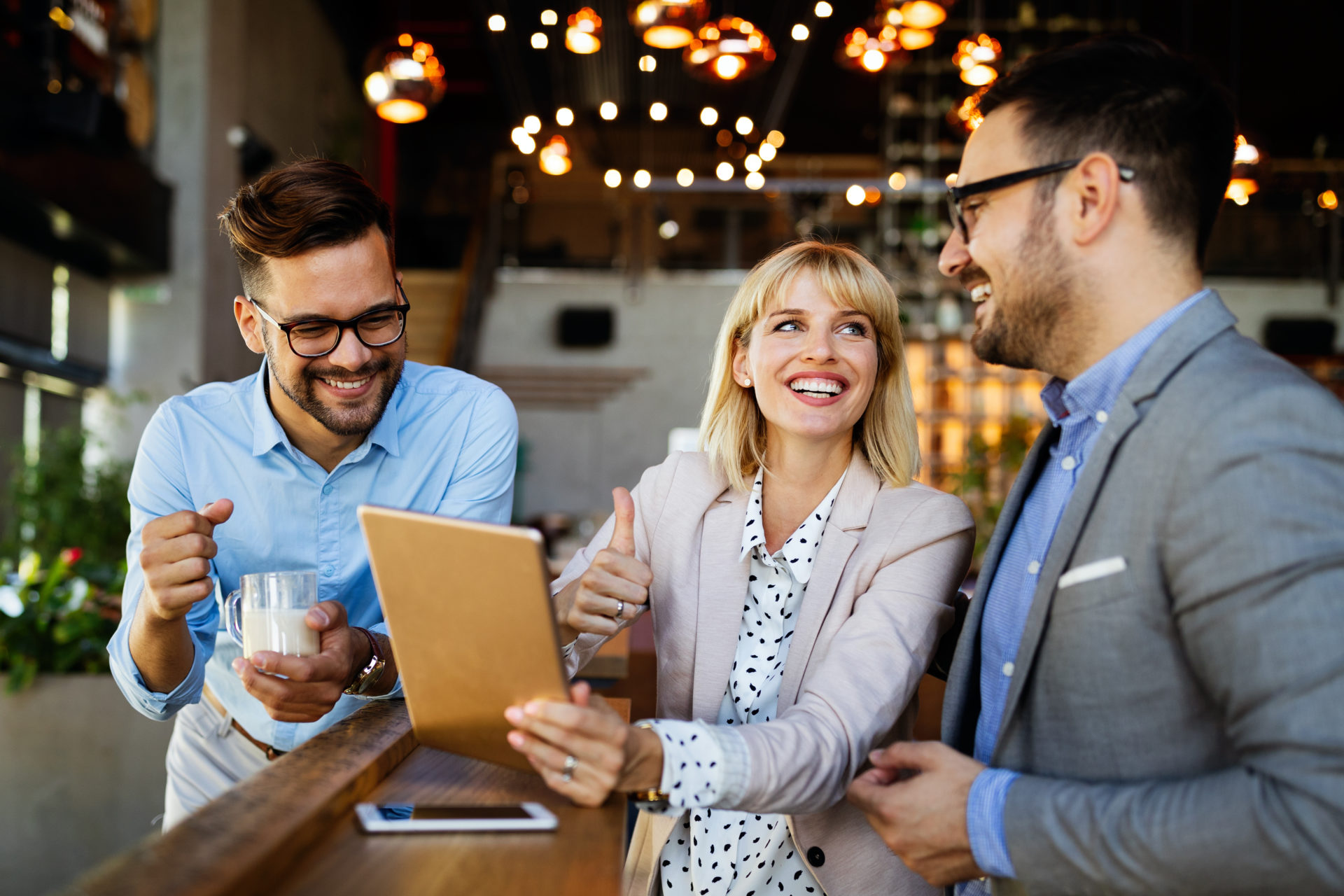 You've finally found them: your perfect candidate.
You've gotten the signoff from management and put together a competitive offer. All that's left now is for them to accept—but they don't. Despite a lucrative salary on the table, they decide to take a job with one of your competitors. Why?
Losing out on a great candidate is perhaps the most frustrating part of recruiting, especially if you're confident that the salary isn't the issue. The fact is, though, today's top talent weighs much more than just income when making a decision on who to work for. In fact, there are many qualities that employees say are more important than salary; they run the gamut from flexible schedules to more empathetic bosses.
If you want to edge out the competition, you need to set your sights on the most important benefits to employees. Consider offering these innovative employee perks to secure more accepted offers.
The Top Employee Perks And Benefits
Health, dental, and vision insurance
Offering strong health, dental, and vision insurance was rated the most important of all employee perks by Fractl's 2017 Employee Benefits Study. It was also the top benefit based on correlation to employees' overall satisfaction with their employer's benefits packages in a recent Glassdoor survey. 
By providing the best insurance plans possible, your employees will feel like you actually care about their overall health and well-being — leading to improved job satisfaction that results in increased employee retention rates and productivity.
Providing high quality, extensive health insurance will cost you more than many other "trendy" perks such as free beer or yoga in the office. But, it's often a major factor in a candidate's decision to accept a job offer, especially if they have a family relying on their coverage. Therefore, investing in expanding your employee health insurance coverage can give you a high ROI when you're able to better attract and retain top talent.
Paid family leave
A poll of more than 1,200 workers found that paid family leave was number one on the list of the most important benefits to employees. The 1993 Family and Medical Leave Act made 12 weeks of maternity leave a requirement for companies with over 50 employees, but it doesn't mandate that the leave be paid and it doesn't offer any benefit to new dads or caregivers of other family members, like aging parents.
58% of all workers said paid time off to care for family members was their most desired benefit. Among millennials, that number jumped to 64%. Though more employers are responding to the demand and adding paid family leave to their benefits package, progress is slow. It's a perk accessible to just 14% of all civilian workers. Employers in finance and tech have made the greatest strides, with about a third of employees in these sectors able to take paid family leave.
If you want to set yourself apart in the employer pool, help ease the strain of caregiving by offering this highly in-demand perk.
Four-day workweeks
As long as your employees are getting their jobs done, does it really matter what days the work takes place on? More employers are deciding that it doesn't.
Microsoft made headlines when it reported a 40% increase in productivity after a trial run of being closed on Fridays in one of its Japan offices. New Zealand estate planning company Perpetual Guardian switched over to a four-day workweek permanently after a trial produced a 20% jump in productivity, reduced stress levels and improved employee engagement.
Employees consistently say they crave greater work-life balance; if it's feasible for your organization, offering a four-day workweek helps facilitate that while making a show of confidence in your employees' ability to manage their schedules and workloads.
Adoption and fertility coverage
With more people opting to have children later in life, there's a growing conversation surrounding fertility issues, since it becomes harder to conceive naturally with age. Thus, more employees are interested in coverage for fertility-related services like egg freezing and in vitro fertilization. Forward-thinking companies like Apple and Uber have begun to cover a portion of the cost for employees who wish to freeze their eggs.
Adoption is another option for starting a family, but it can be prohibitively expensive. Employers are stepping up to help their employees cover the costs. Ferring Pharmaceuticals and Citizens Bank, for example, provide more than $20,000 in financial support toward team members who wish to pursue adoption.
The modern family can take many forms. Employers can stand out by offering unique employee benefits that serve the diverse ways their employees choose to plan and grow their families.
Sabbatical leave
Sabbaticals were once limited to professionals in academia, only available after putting in many years with one institution. That's no longer the case. Though still relatively uncommon, sabbaticals are offered by about 17% of employers—that's compared to virtually none 40 years ago.
Taking an extended period of time off comes with obvious benefits for employees, like a reduction in stress, an increase in wellbeing and a fresh sense of motivation to come back to work. But there are upsides for the employer as well.
In research on the topic, organizations found that leaders who took a sabbatical of at least three months came back with new ideas for innovating in the organization and a greater level of confidence in their ability to lead. What's more, the people who had stepped in to fill their shoes in the interim were more effective and responsible on the job when the leaders returned.
If you want to be as competitive as, say, Facebook, consider taking their lead on sabbaticals as an innovative employee perk. Facebook allows its employees to take 30 consecutive days of paid time off every five years.
Student loan repayment
With student loan debt in America soaring to an estimated $1.4 trillion and the average individual debt burden hovering around $37,000, it's no wonder that student loan repayment is a highly attractive perk for candidates. In a 2017 study, 45% of professionals surveyed cited student loan repayment as the single most compelling employee benefit, while 58% said they would prefer receiving debt repayment assistance over additional retirement contributions.
Over 44 million Americans have student loan debt — yet less than 5% of companies currently offer student loan repayment assistance. However, this benefit has really picked up steam in recent years. From health insurance giant Aetna to beauty conglomerate Estee Lauder to Penguin Random House publishing, companies in all sectors are adding student loan repayment as the latest perk in their benefits package to attract the best and brightest talent. It will help you stand out from other competitors who aren't offering these kinds of valuable and unique employee benefits to attract top talent — plus instilling in them a sense of loyalty and commitment to your company that will increase retention long-term.
Financial planning resources
A 401(k) with a company match is a great starting point for your financial benefits package, but it's just the beginning of what you can offer to entice fiscally minded candidates. Financial planning services are growing in popularity as part of the crop of unique employee benefits for 2020.
Help candidates see your organization as part of their bigger picture for the future by offering financial services above and beyond a retirement plan. This might include complimentary consultations with financial advisors, budgeting assistance, long-term financial planning and even assistance with the homebuying process.
According to a survey by benefits provider Prudential Financial, the proportion of employers offering these so-called 'financial wellness' services rose 63 percentage points between 2015 and 2017. When said programs are offered, both employees and employers report greater satisfaction with their overall benefit plans.
Mental health support
In recent years, there's been a growing national conversation on the topic of mental health and a push to destigmatize the treatment of mental health issues. Top employers are joining the effort, putting mental health benefits like counseling on equal footing with traditional health services like routine physicals and dental care.
Capital One Financial, for example, provides a range of useful mental wellness services through its Employee Assistance Program. Through the program, employees can receive telephone or face-to-face counseling and find assistance coping with major life changes like moving or becoming a parent.
Placing an emphasis on your employees' mental wellbeing goes a long way toward achieving that all-important work-life balance and sense of fulfillment that the best talent craves.
Related: How to Improve Employees' Mental Health
Wellness benefits
44% of organizations that invested in increasing their benefits offerings in the last 12 months enhanced their wellness benefits as part of their employee retention strategies. 
Wellness benefits could include offering yoga in the office, creating a designated meditation space, or providing nutritional counseling services. With more than a third of employees saying they'd see a company-paid gym membership or access to an onsite fitness center as a valuable perk, many companies are also reimbursing gym memberships or looking for office spaces with a workout facility.
Investing in these kinds of benefits is valuable because they help your employees reduce anxiety and manage work-related stress, which ultimately improves productivity and overall job satisfaction. This is also a proactive way to improve the overall health of your staff, which reduces the medical costs you're required to pay later. In fact, wellness benefits can help reduce the likelihood of your employees developing four of the ten health conditions that are most costly to U.S. employers: chest pain, high blood pressure, diabetes, and heart attacks.
Career development opportunities
For 86% of employees, professional and career development benefits are important to their overall job satisfaction. The most common benefit in this category is paying for an employee's professional memberships to networking or industry-specific groups. You could also hold on-site workshops and training, send your employees to offsite events or conferences to develop further skills in their field, or help cover certifications and professional license application or renewal fees.
These employee perks are incredibly beneficial to both parties. How? If your employees are stagnant and not continuously growing, they'll quickly become bored in their position and want to make a career move. Plus, they won't be learning any new skills that create additional value for your business. But, by investing in development opportunities, your employees will be happier, more engaged, and on top of the latest trends and technologies affecting their field — which also makes them more productive and valuable to your business.
No scheduled work hours
Most of us are so used to a rigid work schedule that it's hard to imagine not punching a clock, but one of the most innovative employee perks does away with working hours altogether.
Netflix, for example, doesn't require employees to log work hours or be in the office at certain times. The company famously operates by the core principles of freedom and responsibility; as long as employees are performing to expectations and making a positive contribution, the company says, they are free to create their own schedules.
Attract The Best Talent In The Business With 4 Corner Resources
If you want to win the recruiting game in 2020, add the experts from 4 Corner Resources to your staffing team. Our seasoned headhunters work with each company on a case-by-case basis to understand your unique needs and what you're most looking for in a role. Then, we use our extensive talent network and proprietary sourcing methods to find and match you to the perfect candidates. Schedule a call today to start the conversation about your staffing needs for 2020 and beyond.