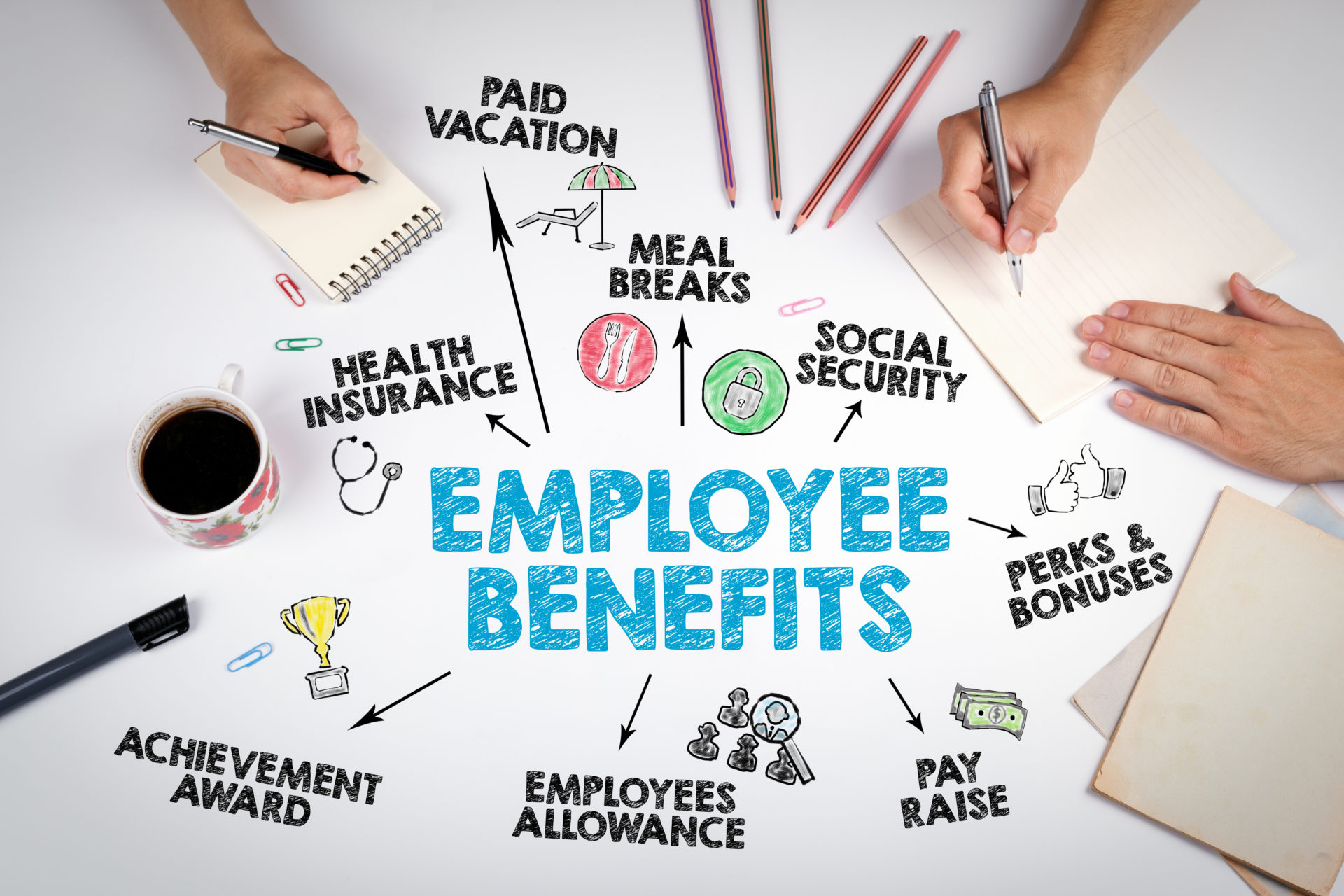 Benefits plans can vary widely from one company to the next and can be a make-or-break factor in becoming an employer of choice for top candidates. Thus, carefully crafting a benefits package that serves your employees and your organizational goals is a must if you want to set your company apart.
We'll discuss the upsides of taking a strategic approach to employee benefits and walk you step by step through designing a benefits package that's effective for your organization.
Why Create a Strategic Employee Benefits Plan?
Attract top talent
In this ultra-competitive market, employee benefits are a recruitment strategy as much as they are an HR function. The best candidates have their pick of solid job offers to choose from, and they won't settle for one with a company whose benefits aren't up to snuff.
Boost retention
High-quality benefits not only make employees feel valued; they also make it possible for those employees to hold their jobs long-term. Without comprehensive health insurance, for example, an employee who develops a chronic illness or has a family member that does might have to seek out job opportunities at a company with more robust coverage. 
Related: Highly Effective Strategies for Employee Retention
Maximize ROI
For the average employer, BLS reports that benefits account for 31% of total compensation costs. In some cases, that number is as high as 40%. When such a huge chunk of your budget is devoted to benefits, it's just good business sense to make sure you're getting it right and deriving maximum ROI from your investment. 
Most Popular Employee Benefits
1. Healthcare
According to SHRM's 2022 Employee Benefits Survey, which is one of the longest-running bodies of research on employee benefits in the United States, health-related benefits were far and away the most important benefits category according to HR reps. Close to 90% of those surveyed ranked health benefits as 'very important' or 'extremely important.' 
Telemedicine and mental health services are in high demand in this category, with a growing number of employers adding these offerings in the last three years.
2. Retirement
94% of employers surveyed said they offer a traditional 401(k), with most also offering employer-matched contributions at some level. Company-sponsored retirement planning and investment advice represent growing segments in this area.
3. Leave
Leave benefits, like new parent and adoption leave, are among the top three benefits employers say should be offered. However, this is one area where many companies don't walk the walk.
Only 35% of organizations surveyed offer paid maternity leave, and the number for paternity leave is just 27%. Despite high employee demand for unlimited time off, it's offered by a mere 6% of employers.
Related: Attract Candidates With These In-Demand Perks and Benefits
How to Design an Employee Benefits Plan
Set goals
Start by considering your needs as a company and the needs of your employees. Ideally, the benefits plan you develop should be at the intersection of these two sets of objectives.
To develop organizational objectives around benefits, ask questions like 'how does this play into our mission?' For example, if your mission is to be a leader in your industry, that can't happen if you don't offer employees basic benefits like health insurance and retirement.
When developing objectives, also consider factors like your size, location, industry, and any labor union contracts. 
Assess employee needs
Next, it's time to assess the needs on your employees' side.
One of the best ways to understand which benefits matter and are most useful to them is to ask them directly using a tool like a benefits survey. If you do this, be prepared to actually factor their input into your decision-making. 
Another good strategy for assessing employee needs is to examine your existing benefits plan if you have one. Which benefits do employees take advantage of the most? Are there any benefits you're offering that are under-utilized? If so, is it due to a lack of actual demand, poor communication surrounding this benefit, a high buy-in cost, or something else? These are useful data points as you shape a new benefits package. 
Conduct market research
A competitive labor market means you can't design your employee benefits plan in a vacuum. You need to consider what your competitors are offering because it factors directly into your offer acceptance rate. 
Conduct some market research to determine what the benefits offerings look like at your top three to five biggest competitors. You don't have to mirror what they're doing, but you need to make sure your own offerings are comparable or better.
Set a budget
If you already offer benefits, you have some data to go on when setting a budget. If not, you'll need to estimate.
Take your employees' base salaries and add between 20% and 50%. This will give you a rough estimate for the low and high end of how much benefits will cost. Then, it's time to go out and obtain quotes and begin assembling the various pieces of your benefits package to fit within your budget.
As you forecast costs, be sure to factor in new hires you plan to make in the year ahead.
Prioritize benefits
Based on the goals and employee needs you defined above, outline which benefits are must-haves and which are nice-to-haves. This may require a careful examination of your employee base and the benefits they're most likely to actually take advantage of.
For example, maybe tuition reimbursement is a high-demand benefit, but it's only desirable to a small handful of early-career employees. This offering may need to be tabled in favor of a benefit that can make a more widespread impact, like telemedicine services or mental health counseling.
Also, consider the impact your benefits may have on recruiting. If you have a high need for mid-level managers, it makes sense to prioritize benefits that are likely to be important to this group, like family leave or low-deductible health insurance plans.
Be sure to factor in compliance laws that require you to provide certain benefits. Under the Affordable Care Act, for example, companies with 50 or more employees must offer health insurance. Your state may have its own set of requirements when it comes to benefits like sick leave.
Analyze results 
Your employee benefits plan should be ever-evolving, just like your workforce itself. This means tracking progress, use and costs and analyzing them regularly.
Don't take the cost of your benefits package for granted; shop around for providers at least every other year to make sure you're getting the best deal and staying competitive. Consider using an outsourced HR or benefits provider to better manage costs and access niche expertise.
By regularly evaluating your employee benefits plan and making sure it's tailored to the needs of your employees, you'll be better positioned to win top talent and help your business grow.