Professional Recruiting, Headhunting, & Staffing Services
Finding and hiring the right candidate is challenging. When it's time to scale your team and add new talent,
partner with a professional staffing agency
who can act quickly and efficiently without sacrificing quality. Since 2005, 4 Corner Resources (4CR) has consistently ranked among the top Orlando staffing agencies —
attracting
, screening, and placing qualified candidates on demand. We offer a variety of professional staffing services to meet your timeline, budget, and talent needs:

Direct Hire Recruiting
Our direct hire professional staffing services are ideal for hard-to-fill roles, or when your internal recruiting team is over capacity. We offer several recruiting options, including:
Flat fees for high volume hiring,
Percentage-based fees, and
Retained search agreements for executive-level roles.

Contract/Temporary Staffing
Our contract staffing option allows businesses of all sizes the ability to hire on-demand to meet their specific requirements. We offer custom solutions that provide limitless options for long and short-term needs:
Projects
Seasonal
Unexpected or rapid growth

Contract-to-Hire Staffing
Our contract-to-hire professional staffing services provide unlimited flexibility for fast hiring. It's the perfect solution when:
Headcount isn't immediately available,
When the future workload is hard to project, or
An employer wants a "trial period" before hiring someone
Payrolling Services
Our payrolling services allow clients who select a candidate in advance to take advantage of our various service offerings, including:
A rapid onboarding process,
Insurance and employee benefit offerings, and
An efficient payroll process.
Who We Serve
As a full-service professional staffing agency, we offer recruitment services for everyone: from the largest enterprise organizations to small to medium businesses (SMBs). Our team of headhunters has recruiting and staffing experience and expertise across a
broad range of industries
and skill sets.
Enterprise Clients
Named by Forbes Magazine as one of America's most respected professional staffing and recruiting firms, 4 Corner Resources has a long history of supporting Fortune 500 enterprise organizations. We offer high-speed, high-volume professional staffing services without sacrificing quality of service or results. Our headhunters recruit across the U.S. by leveraging:
Our massive internal database;
A national recruiting team headquartered in Orlando, FL;
More than a decade of vendor management system (VMS) experience supporting managed service providers (MSPs); and
Our vast network of professional contacts and relationships.
Small and Midsize Business Clients
For more than 13 years, we've built our professional staffing reputation by taking a consultative, flexible, and individual approach to every new client relationship; from human resources to the individual hiring manager. At 4CR, we focus on quality over quality when it comes to hiring the best candidates. This entails: Our headhunters recruit across the U.S. by leveraging:
Having intimate market knowledge,
Recruitment process that goes beyond the job description, and
Understanding our clients' business objectives and company culture.
Why Choose 4 Corner Resources
At first glance,
all recruiting firms may seem very similar
when it comes to professional staffing services, which is why we encourage our clients and candidates alike to look beneath the surface to understand what makes us different. It begins with why we exist in the first place: We were founded on the simple belief that there was a better way to do business — a personal, intimate way. At
4 Corner
, we're all about people working with people to create the ideal outcome in every scenario.
Contact us
today to learn more about our professional staffing services and unique capabilities: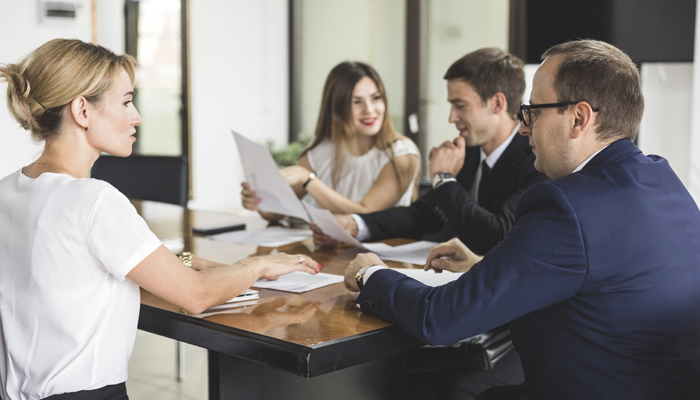 Industry-Leading Training Program

Our in-depth training prepares every 4CR recruiting and staffing professional to provide the best possible service and results.

4 Corner Resources Personal Approach

We are a candidate-focused, client-driven professional staffing agency that prides itself on having an adaptive and flexible style.

Advanced Systems and Technology

Our recruiting team leverages the most advanced software and tools available to create thoroughness and efficiency in every step of the hiring process.

Proprietary Recruiting Methodology

Much of 4CR's success can be attributed to the depth of our candidate analysis and our proprietary recruiting process.

Our Founding Principles

Our headhunters operate based on four guiding principles we call the 4 Rs: Relationships, Resources, Responsiveness, and Results.
Get Started
Are you thinking about partnering with a professional staffing agency? Get in touch with us to learn more about how our professional staffing services can contribute to the success of your business!