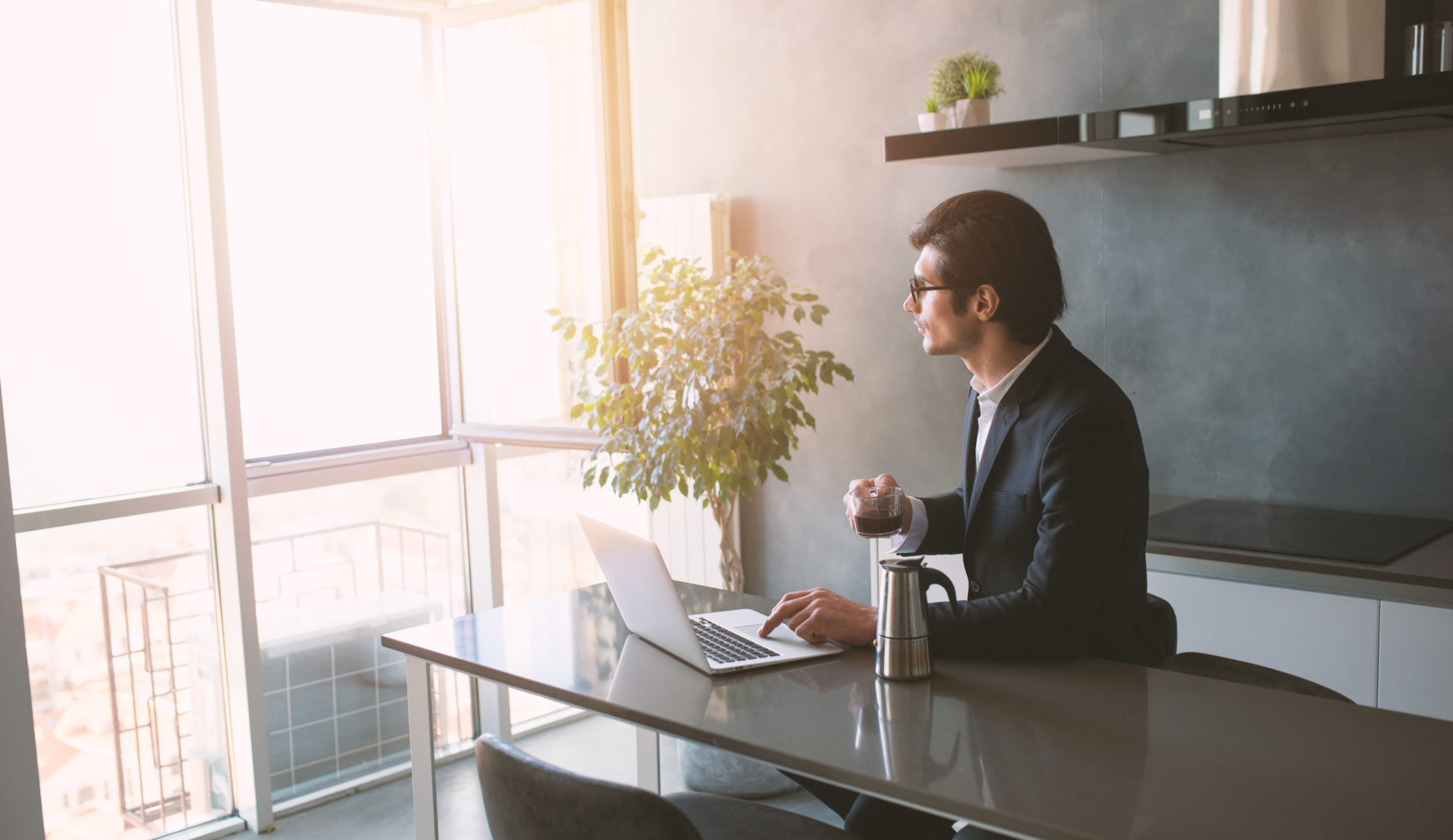 You have made it to the final stages of interviewing with a company and you are confident a job offer is just around the corner. Then all of a sudden, the coronavirus comes along and flips the economy. It is hard to think of a more frustrating position for a candidate to be in and yet it is one that thousands of job seekers find themselves in as we speak.

Do you wait it out for the company to regain its footing and hire you? Should you move forward with your job search like it never happened? What about if you accepted an offer, but now things have changed, or if the company has left you hanging regarding where things stand?
Advice for the Tricky and Taxing Job Search Situations Brought About by COVID-19
It is Happening to the Best of Job Seekers
While having a new job hanging in limbo is certainly stressful, take comfort in the fact that you are not the only one in this situation. Some of the largest and most reputable employers—including some who touted their hiring plans in the early days of the pandemic—have announced that new hires have stalled.
Google rescinded a job offer to some 2,000 temporary and contract workers as a cost-cutting move in response to slumping ad revenues. Some of the largest consulting firms, including McKinsey & Co. and Boston Consulting Group, have pushed back the start dates for thousands of new hires, staggering them throughout the summer and fall.
Though it does not ease the financial and emotional burden that comes from being out of work, knowing that you are not alone in this "new normal" should ease any concerns the situation has prompted about your value as a candidate or whether you could have done anything to prevent this from happening (nine times out of ten, you could not).
Many companies were still making offers well into March with genuine intentions to bring new hires onboard. Now that we see the full scope and impact the coronavirus has had on the economy, they are acting purely out of business necessity when shifting their plans.
So, what should you do if your job search or pending job offer has been impacted by Covid-19? Here are a few common scenarios we are seeing.
Your Job Offer Was Rescinded
As much as it stings, companies are within their rights to withdraw a job offer for any reason, even if the candidate has already accepted. If you already put in your two weeks' notice at your previous job, this can leave you in quite a predicament.
The first thing to do is to file for unemployment just like you would if you were laid off. Yes—you are eligible, even though you never technically worked for your new employer. In 2019, the Supreme Court ruled that workers who quit their jobs in good faith only to have their new offer rescinded are protected by the Unemployment Compensation Law. It is helpful if you have an offer letter or email record documenting your employment conversations and subsequent offer withdrawal from the new company.
In some cases, companies may convey that they are still interested in hiring you, but they cannot promise when that will happen. Even if this is the case, the company is under no obligation to hire you and there is no guarantee that a job will materialize. So, it is in your best interest to push forward with your job search as if there were no offer on the table.
Your Start Date Has Been Pushed Back
Employers reserve the right to shift new hires' start dates in response to coronavirus concerns. Depending how far off the adjusted start date of employment is, this can put you in a bind.
The first thing to do is to assess the length of the delay and how confident you are the new start date will hold firm. Is it a couple of weeks, where you can manage without a paycheck, or are they expecting you to sit tight for several months? Remember, there is always the chance your start date could be pushed back a second time as priorities and budgets continue to shift.
Your next option is to negotiate. Explain your situation and ask whether there is any flexibility for you to come onboard sooner, perhaps joining an earlier group of staggered start dates or coming on full-time or in a slightly different capacity on a temporary basis.
You can also ask about receiving a stipend to bridge the gap until your new start date. This is what is being offered by Boston Consulting Group and Accenture PLC, two of the firms we cited earlier that are delaying start dates.
Even if you have accepted the offer, you are under no obligation to wait it out until a new start date of employment. Just as a company can withdraw its job offer, so, too can candidates withdraw their acceptance. If you have signed a contract, read it over carefully. They sometimes contain stipulations about how long a candidate has to change their mind. Even if you're outside the terms of your contract, many employers will be more forgiving of such terms given the unprecedented circumstances.
You Accepted an Offer but the Process Has Stalled
Even for companies that are still hiring, things are moving more slowly right now at many stages of the onboarding process. That includes things like pre-employment screenings, background checks and credential verifications that some companies require.
If your onboarding with a new employer has slowed to a crawl, begin by checking in with the hiring manager or your main point of contact for an update. There is a chance they have shifted timelines but have not kept you in the loop.
Are there items you need to take care of, like completing drug testing or following up with your references? If things are slow because the company's offices are shuttered, is it possible for you to get started working remotely? Can they give you a firm date for when the pre-employment checklist will be complete?
If the answer to any or all of these questions is 'no,' it may be time for you to make a tough decision about whether to move forward with your acceptance of the job. You might decide you feel more comfortable continuing to pursue other opportunities until things become more certain with the initial employer.
You Signed A Contract But The Position Has Changed
What if you have signed a contract and have a start date lined up, but the position has changed from what you signed up for? Perhaps what was once an onsite role has become remote, or a job that appealed to you because of its ample opportunities to travel is now being done completely via Zoom. Is the company allowed to change the job after they have made an offer and are you still on the hook to take it?
On the employer's side, they are allowed to make whatever changes are necessary to the position to accommodate their operations. Still, an employer should confirm that you are still interested in the position under the new terms before simply springing them on you.
If the new terms significantly change your interest in moving forward with the role, you may have room to push back. There might be an opportunity to meet somewhere in the middle between what you expected and what the job now requires, or to renegotiate the terms you agreed to since things have changed on their end.
You Have Been Furloughed
As of late May, some 18 million Americans had been furloughed. If it has never happened to you before, you might be wondering exactly what being furloughed means.
A furlough is a mandatory, temporary leave of absence with the expectation that the employee will return to work after a set number of days or hours. This is different from a layoff, which is a permanent reduction in the workforce.
The bad news about furloughs is that they do not entitle you to severance, which is sometimes offered during layoffs. The good news, though, is that you are still entitled to unemployment benefits. How much you can collect varies by state and depend on how many full weeks you will be out of work.
As with other scenarios we have discussed thus far, your employer's intention to bring you back should not be mistaken for a guarantee. You retain the option to search for a new job elsewhere and some will decide this is the option they are most comfortable with pursuing.
Line Up a New Position with Help from 4 Corner Resources
Being out of work is stressful. It can be a challenge to get motivated to search and apply for jobs when you are worried about what comes next. Let the team at 4 Corner Resources do the heavy lifting.
Our headhunters will connect you with positions that are a good fit for your skills and circumstances, whether you are looking for something temporary to bridge an employment gap or a completely new full-time job. Browse our open listings now in our jobs bank, or submit your resume to connect@4cornerresources.com to be considered for future opportunities.