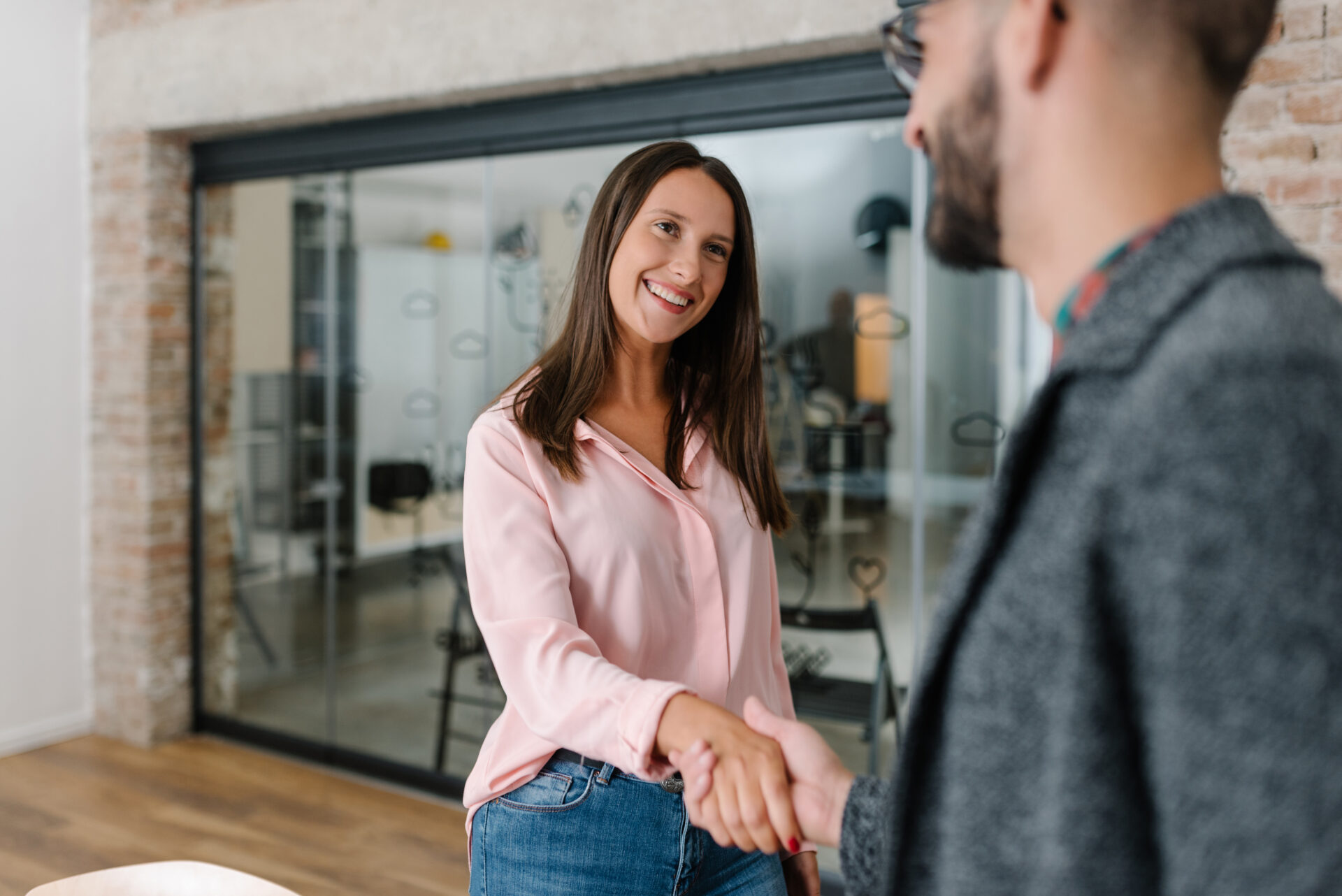 Interns can be a valuable asset to supplement your full-time workforce while building goodwill for your brand. An internship program can help you discover new talent and prepare young professionals to be a productive part of your staff. But before you can reap any of these benefits, you need to find dependable, hand-working applicants to join your intern program. We'll explain how to find interns and share strategies for attracting the best candidates.
Benefits of an Internship Program
Recruiting interns can be advantageous to your business in a number of ways. Here are just a few of the most substantial benefits:
Gain support with entry-level tasks
Access fresh ideas and perspective
Discover new talent
Groom future leaders
Place employees in mentor roles
Generate positive PR
Guide the next generation of the workforce
How to Find Interns
1. Your website
Start with the asset you have complete control over: your own website. Add internship opportunities and application to the careers section of your site.
Consider spotlighting a call for intern applications on your home page during the times when students are most likely to be looking for internships, like in late winter/early spring for a summer program.
2. Social media
Social media is a great outlet for connecting with soon-to-be graduates, especially platforms like TikTok catering to the younger set. Use photos and videos to showcase the benefits of becoming an intern for your company and share information about what the program entails.
On LinkedIn, you can create job postings for internships just as you would for regular open positions.
3. Job boards
While job boards aren't always the most reliable place to find high-quality applicants for permanent positions, they're generally a solid place to find interns. Because most students don't have a broad network to lean on for referrals, Google is the first place they go looking for internships. Posting to job boards helps your position show up in those search results.
The biggest job boards like Indeed and Monster, have filters specifically for internships. Students can use these filters to tailor their search to their desired location and industry, which helps companies like yours get discovered by applicants who are a good match.
4. Internship websites
In addition to traditional job search websites, many listing sites are dedicated to internships. Internships.com and Internmatch are two of the biggest ones on which to post your call for applicants.
5. Career and internship fairs
Career and internship fairs allow you to interact with prospective interns face to face, which is a great way to get a feel for how well they might fit with your program. Come prepared with materials like brochures to hand out, and consider doing on-the-spot interviews to pre-screen candidates.
Employers can find success at both in-person and virtual career fairs. Just ensure the fair's target audience matches the demographic you want to reach.
6. College career centers
If your company plans to hire large groups of interns regularly, it pays to establish a strong relationship with the colleges and universities in your area. Get acquainted with the career counselors and regularly supply them with materials to promote your program.
Making inroads with your local schools can also open the door to other opportunities to connect with young talent, like being a featured presenter at events and having company leaders give talks to on-campus groups.
Related: Top 10 Career Fair Tips for Employers
7. Referrals
While college students might not be part of your typical professional referral networks, don't discount the power of tapping the people around you to find good applicants. Ask employees to spread the word about your internship program to family members and friends. Past interns can also be a great source of strong referrals.
Related: How to Make Your Employee Referral Program a Powerful Recruitment Tool
Strategies for Recruiting the Best Interns
Create a mutually beneficial program
Prospective interns are looking to gain real-world experience and open the door to future career opportunities. Companies are looking to connect with new talent and gain assistance with lower-stakes tasks, freeing up the time of senior staffers to focus on more advanced work.
You'll get the best results from your internship program if you structure it to serve both sides equally rather than merely piling on busy work.
To do this, focus on creating a lineup of activities that bring you value while letting interns try their hand in the industry. Some tasks that are both helpful to employers and useful to interns include:
Conducting research for upcoming projects
Assisting with data entry and digitizing files
Offering input during internal meetings
Taking notes during client meetings
Accompanying employees who work in the field
Attending networking/young professional events on behalf of the company
Creating a presentation to pitch an idea or explain a concept
Contributing during brainstorming sessions
Creating content for company social media accounts
Using technology to streamline systems
Related: Benefits of Using Internships as a Recruiting Tool
Write effective internship descriptions
Once you've structured a strong intern program as outlined above, draft a description that captures it in detail. This is the description you'll want to use when advertising your program.
Communicate how applicants will benefit from being an intern and what they can expect to gain, like college credit, a reference letter, or experience working on a capstone project. List typical duties interns will be responsible for and set expectations for the length of the program, compensation, and other essential details.
Related: How to Write a Job Description to Attract Top Candidates
Pay your interns
Unpaid internships are becoming fewer and farther between. Not only is paying interns the right thing to do if they're contributing meaningful work but it's legally mandated in some states. Plus, offering compensation will help you attract higher-quality candidates.
The average hourly pay for interns is around $18. Weekly and monthly stipends can also be attractive for applicants in lieu of hourly pay.
Discover the latest trends and salary insights by downloading our free 2023 Hiring and Salary Guide today!
Use testimonials
Testimonials from interns who have successfully completed your program are among the strongest assets you can create to entice new candidates to apply. Film interns talk about their time in the program, what they learned from it, and what they've accomplished since completing it–especially if they've succeeded in a full-time role at your company. Testimonials can be used on social media, in intern recruiting materials, and more.
Start recruiting early
Diligent students begin applying for internships well ahead of the actual start date. For summer internships, for example, it's common to line up interns starting in January or February.
So, to compete for the best and brightest talent, you need to start your recruiting efforts early. Even better, recruit on a rolling basis and allow students to be considered for multiple terms, i.e., applying in February for either a summer or fall internship.
Follow a structured selection process
A few decades ago, being the boss' kid meant a guaranteed spot as an intern (and probably a cushy job after college, too). While referrals from company employees are certainly important, these days, it's best practice to consider all applicants objectively, just as you would when hiring for a full-time job.
This is especially necessary when interns receive pay or other benefits, as this makes them subject to the same labor laws and anti-discrimination policies as any other company employee. Plus, it's in the company's best interest to maintain a reputation for being fair and professional in its selection process.
With proper planning and strategic execution, your intern recruitment program will help you connect with promising young candidates, support more senior staff and contribute to training the next generation of workers in your field.
Related: Effective Methods of Recruitment and Selection for Hiring Top Talent