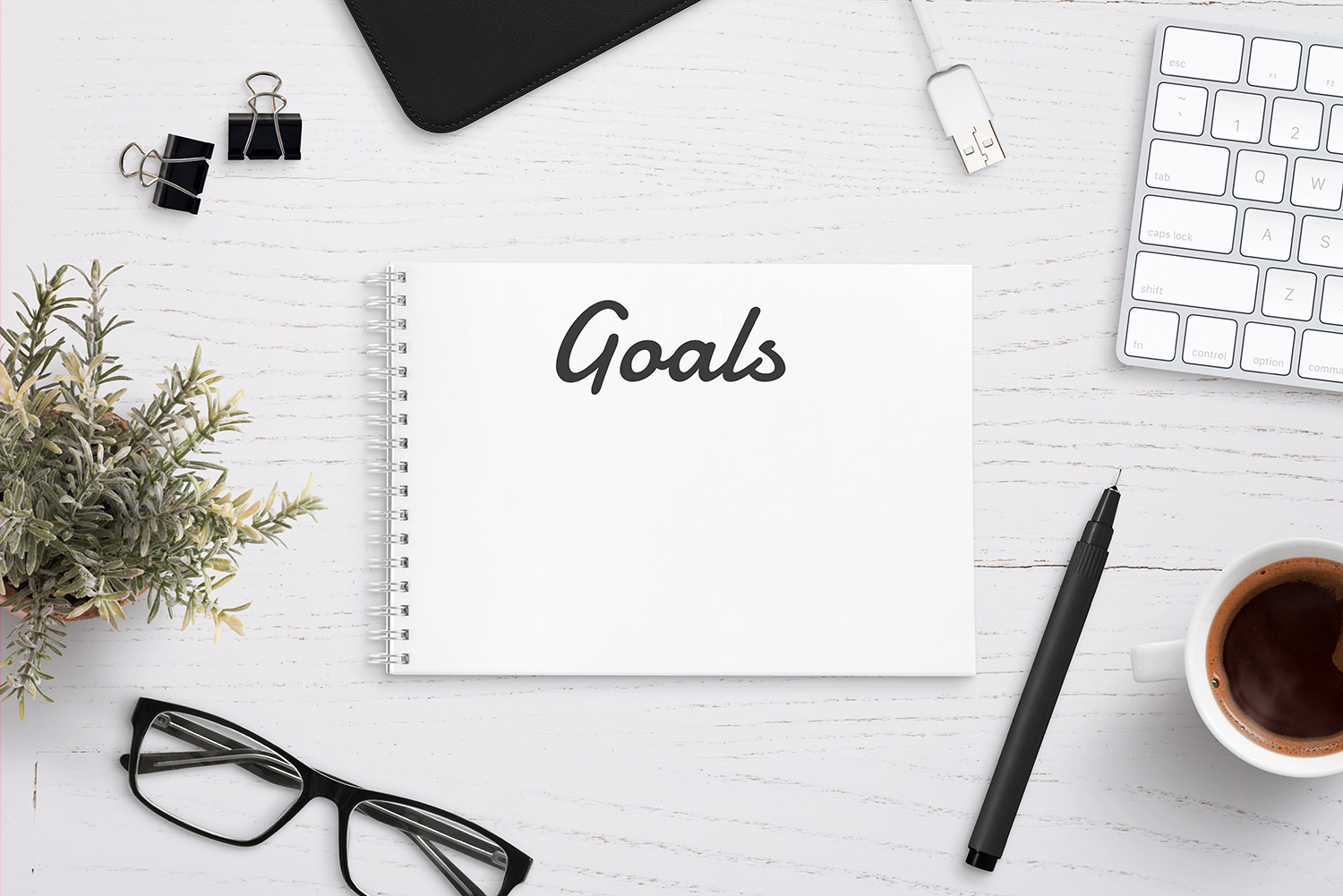 Growing your business often starts with growing your staff. If you want to do this, you must create and work toward strategic staff growth goals that align with your future business objectives.
Is your business on track to meet its next set of hiring goals? More importantly, do you have a clear set of hiring goals?
Whether you are looking to bring on five new full-time employees, start to utilize freelancers, or add contract-to-hire positions to your workforce structure, it can be overwhelming to put together a strategic staffing plan to meet those goals.
You do not have to go at it alone. We have put together our best tips for aligning your recruitment initiatives to meet your hiring goals this quarter and beyond.
Start With Your Overall Business Objectives
The key to strategic workforce planning is aligning your recruitment goals and objectives with those of the whole organization. A misalignment will make it incredibly difficult to achieve your business growth goals in a predictable and timely manner. Why? Your people are the core of your organization. Without enough staff members who possess the right depth and breadth of skills and experience, it is hard enough to complete your current workload and processes — much less work towards future ones.
So, a great starting point for developing a strategic staffing plan is reflecting on your organization's business plan. This should include both short-term and long-term goals for the company, such as expanding into a different territory, launching a new product line, or improving your customer satisfaction scores.
For example, let's say your number one business goal is to expand your product offerings into a new territory. If you want to bring your products into a new market, you will need additional production staff, salespeople, and customer service specialists. Without them, your product expansion likely will not go very smoothly because you will not have enough manpower to handle that increased volume.
Perform an Audit of Your Current Workforce
Before you can think about the future of your workforce, you need to understand where it currently stands and what gaps exist between where you are and where you want it to be. Similarly, you cannot set achievable staff growth goals if you do not know where that growth is needed.
That is why it is necessary to assess the current state of your staff before determining where it needs to be. Look at the complete picture: what roles are already filled, what current positions are vacant, and what new positions might you need to meet those future business objectives?
To illustrate, let us go back to our previous expansion example. If you conclude in your workforce audit that your current production team is overstaffed, you might consider moving some of those employees to the team handling production for your new territory. On the other hand, if you find you are already understaffed when it comes to salespeople, you will know that you need to make new hires in that area before you can successfully expand.
Here are a few questions to consider:
Are there departments struggling to complete their workload due to understaffing? You probably need to make new hires there.
Is a certain team overstaffed? Perhaps you could rearrange team structures to more equally distribute the workload.
Are there unfilled management roles or other high-level positions? Consider if there are current employees who could be promoted from within, or if you need to make those hires externally.
Additionally, think about succession planning: are there current high-performing staff members who could be moved up to leadership roles? If they are promoted, will you need to fill their previous position, or can their responsibilities be dispersed to other team members?
It is important to answer these questions so you can form a hiring strategy that makes it possible to achieve the overall business growth goals you are considering.
Outline S.M.A.R.T Recruitment Goals
Now that you have determined where your workforce currently stands and where you want it to go, it is time to actually create the hiring goals that will help you close any gaps between the two.
For example, if your main goal is expanding your customer service department, how many employees do you need to bring on to meet the volume of calls you receive? What skills, experience, and personality traits should employees in those roles have? The answers to these questions will help you write the job description for open positions, determine a hiring budget, and prioritize what roles need to be filled first.
Setting goals can be an overwhelming process — you don't want to set an impossible objective and be disappointed when you can't meet it, but you don't want to aim too low and remain stagnant, either.
Therefore, we recommend using the S.M.A.R.T. method when setting your recruitment goals and objectives. This memorable acronym and widely-used strategy outlines goal-setting criteria meant to help improve the chances of actually accomplishing any given business objective. It states you should make goals that are:
Specific
Do not set arbitrary, generic goals — be specific about what you want to accomplish. For example, a goal to improve your customer service is not specific. Instead, form a goal, such as "Hire three customer service specialists with XYZ skills in order to boost capacity when it comes to handling customer service inquiries."
Measurable
You need to identify the metrics you will use to determine if you are meeting or falling short of your goal. This makes achieving a goal more tangible because it provides a concrete way to measure progress. For example, it would be incredibly difficult to measure how you have improved your customer experience — that could mean anything. The goal of, "Increasing the average response score on our annual customer service survey from 7 to 9" is a measurable metric.
Achievable
Your recruitment goals and objectives are meant to inspire and motivate your team to bring in successful new employees who are aligned with your business goals and can help you achieve them. On the other hand, if your hiring goals are so far-fetched that you will never be able to meet them, that inspiration can quickly turn into discouragement. For example, if you currently have a 30 person staff, a goal for hiring 100 new employees in the next six months may not be realistic — and likely is not aligned with your capacity needs and budget, either.
Relevant
This means creating staff growth goals that actually fit into your broader business goals. For example, if one of your objectives is to scale back the production of an item that is not performing well on the market, it would not make sense to have a goal of hiring additional production staff.
Instead, you may want to hire additional customer service representatives to handle customer feedback or a higher volume of return requests, or research and development specialists to start brainstorming a new product to replace it.
Timely
Providing a target date for achieving your goals is important because it keeps everyone on track and creates a sense of urgency, but can do more harm than good if it is not realistic. For example, people will probably forget about a 10-year goal, but if you expect a huge goal to be met tomorrow, it will create an overwhelming sense of panic amongst your current staff.
We recommend setting check-ins along the way to benchmark success — for a six-month goal, you may want to evaluate where you are at two and four months before a final evaluation at six months.
Get Buy-In On Those Hiring Goals
Once you have set your hiring goals, it can be difficult to implement and carry out a strategic staffing plan if you do not have buy-in from all key decision makers.
Clearly outline and share your goals, the reasons behind them, and how you will achieve them. These goals should include everyone involved in the hiring process and they should be established before you actually start recruiting. This includes timelines, budget, the number of new hires you are looking to make, and how you plan on recruiting them. This will help to save you from any confusion or miscommunication later on in the process.
Start Recruiting
You have reflected on your business objectives, established the hires you need to make to achieve them and secured buy-in from key decision makers on those hiring goals. Now you are ready to go out and actually start filling those positions! How?
Use creative recruitment strategies
Posting a job description and then simply sitting back and waiting for the applicants to roll in is no longer enough to attract top-tier talent in today's competitive job market.
Turning to more creative recruitment strategies such as advertising the unique employee perks you offer, showing off your unique company culture to candidates, and hiring for potential over experience are just some of the ways you can attract highly-qualified candidates who are also a fit from a culture perspective.
Evaluate and adjust when needed
By using the S.M.A.R.T. goals method, it becomes easier to conduct strategic workforce planning and setting achievable hiring goals. Keep in mind that the business world is consistently changing due to the economy and the industry in which you reside. Your recruitment goals and objectives may end up needing to be adjusted along the way or changed altogether.
A solid staff growth plan is all about being proactive. If you are not prepared for change, it is easy to fall back on a reactive approach if something is switched in the middle of your plan — which is often based on emotion and not what is best for your business.
So, it is important to continuously evaluate the state of your competitors, technology in your industry, and your own business operations to confirm that you are on the right path to achieve your goals. If your goals need revising, do not fret — simply go back to step one, reconsider those business goals, and align your updated hiring strategy to fit with any changes.
Turn to professionals for additional support
If you do not have the time or resources in house to dedicate to meeting your hiring goals, it is taking you too long to find and place the right candidates, or you are experiencing high turnover, it may be time to turn to a professional staffing agency or a headhunter.
Professional recruiters and headhunters can help you overcome your workforce planning issues — so, if you are not even sure what your strategic staffing plan should be or you are having a hard time sticking to the one you have created, they can help. Whether that means starting from scratch or adjusting the strategy you are currently following, a professional staffing agency can help you form, stick to, and carry out a well-informed and strategic staffing plan.
Why Do Companies Hire Through Staffing Agencies?
There are many benefits of partnering with professional staffing agencies, and many positive returns your company can see from making this investment. Here are some of the highlights:
Reduced risk of new hire turnover when professional recruiters use their proven methods and expertise to place the right candidates in the role the first time around.
Increased hiring speed with an expedited interview process so your new hire can start working towards actually achieving your business goals sooner.
Greater access to top talent thanks to a professional recruiter's vast network of both active and passive job seekers.
Guidance in forming your hiring strategy and adjusting it according to current employment trends.
Freed up time for your employees to focus on other high-return business ventures rather than tedious candidate sourcing and screening.
Meet Your Staffing Goals By Partnering With a Recruiting Firm
Partnering with the right professional recruiting agency or headhunter is your key to identifying the right strategic staffing goals and then meeting them. Working with a company like 4 Corner Resources (4CR) as part of your recruitment strategy frees up your time to focus on the "big picture" of your company's core mission and business objectives while we handle front-end recruiting tasks such as sourcing and screening candidates.
The team at 4CR works hand-in-hand with our clients to uncover their deeper hiring needs and effectively fill their vacant positions. As part of our recruitment strategy, we keep a variety of factors in mind — your time frame, goals, and the culture fit of each candidate — before placing them in your company.
To see how 4CR can help you form a strategic staffing plan and meet it by placing the best candidates with your business, contact our team experts today.