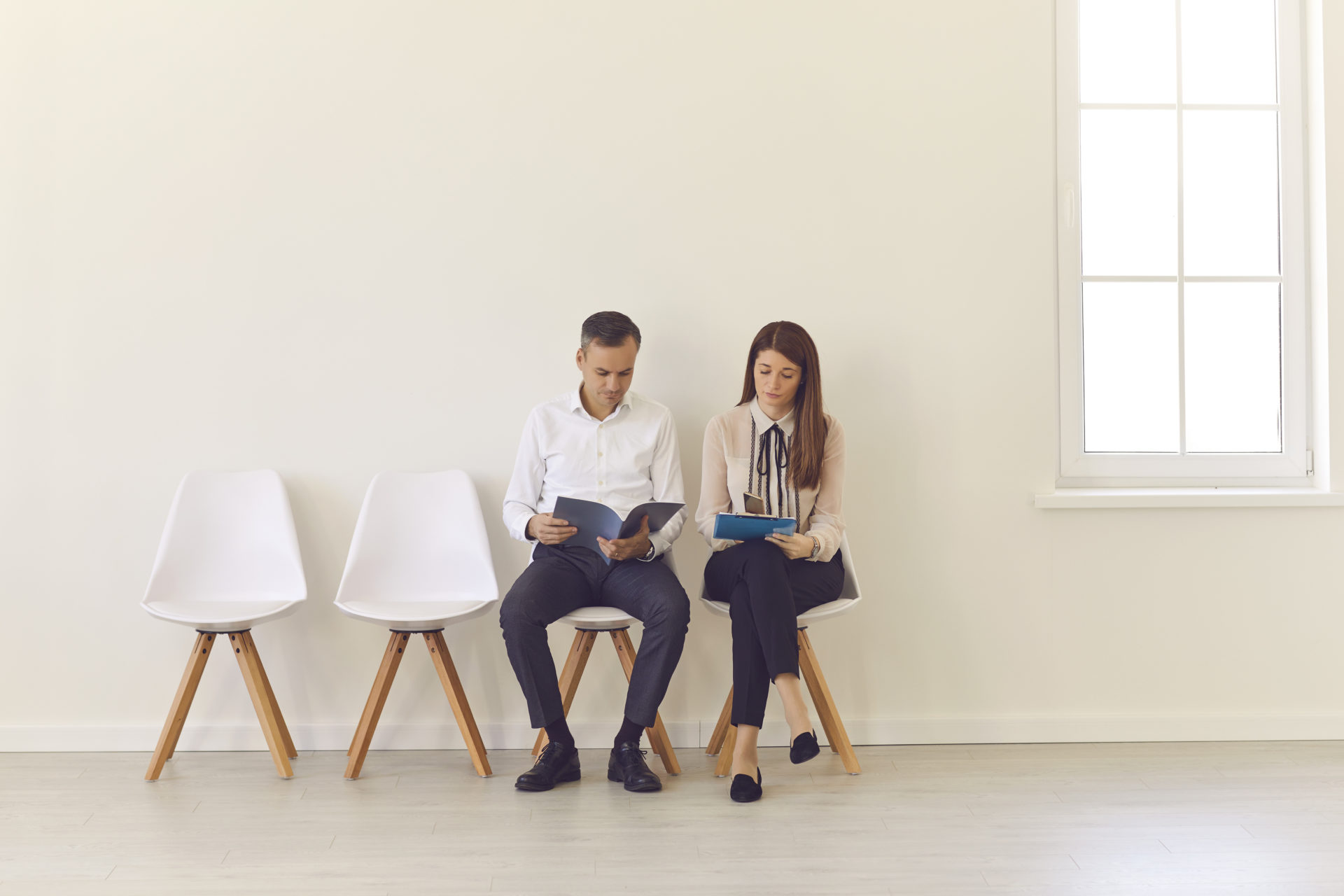 You've conducted your interviews and done your due diligence checking references. You've used pre-employment screenings to assess technical skills and tapped other members of your team to weigh in on culture fit. You're down to the final two candidates in your search, and both are excellent contenders. So who do you hire?
Of all the problems a hiring manager could have, this is probably the best one you could imagine: deciding between two great candidates.
Though it's easy to waste time agonizing over which candidate to choose, the longer you wait, the greater your risk of losing out on one or both or your top picks. And, regardless of how long you spend mulling it over, remember that there's no guarantee the candidate you ultimately settle on as your first choice will accept. So, it's in your best interest to move quickly and definitively to make an offer.
Top Strategies For Selecting The Best Candidate
Refer back to your original job posting
Though every open role starts out with an advertised job description and list of requirements, it's not uncommon for priorities to shift as you begin interviewing candidates. Perhaps it becomes clear that some skills will be more important than others or that the department is looking for changes slightly once its members have had a chance to adjust to the absence. The candidates left standing at the end of the interview process may look pretty different from what you initially had in mind for the role.
Even so, it can be helpful to go back to your original job posting for a refresher on what your thinking was at the start of the process, since that's when the requirements of the role were at the top of your mind. What were the original goals you were hoping to achieve when filling the position, and how do the candidates you've arrived at contribute to those goals? You might be surprised to find that after looking with a fresh set of eyes, one applicant is a clearer fit for what you originally had in mind for the role.
Look to the future
It's exciting when you have a candidate you're eager to bring onboard, and there will generally be lots of buzz about how great it will be to have them dive into the role. But what about once the newness wears off and they've had a chance to settle in–what will their long-term contributions look like?
Hopefully, in the interview process, you had a chance to ask both candidates about their short- and long-term goals, both with the company and in their professional lives in general. How would this role play into those goals? See if one candidate's desired path aligns more closely with the long-term role you've envisioned this position playing in your organization.
Examine previous employers for culture fit
We're going to assume that if two candidates have made it this far and your decision is so close, they both appear, at least on the surface, to be a strong culture fit. Culture fit, however, is notoriously hard to identify when hiring, for all kinds of reasons.
For starters, it's nearly impossible to know what a candidate will really be like to work with on a day-to-day basis when they're presumably on their best behavior during the interview process. What's more, companies are generally not very good at accurately assessing their own culture or, in turn, how a candidate might fit into it.
So short of giving each candidate a trial run, how can you know whether their personality and work style will match your culture? One pro tip we like to use is looking at the companies they've worked for in the past.
Is their resume filled with Fortune 500 companies, or have they tended to work in small- and mid-sized businesses? While a candidate's past picks for where to work won't tell you everything about what they're like to collaborate with–after all, sometimes people change jobs because of a bad culture fit–any trends you spot may be indicative of the candidate's preferences when it comes to where they're most comfortable working and where they might be most likely to succeed in a new gig.
If your culture is vastly different from that of the other employers this candidate has worked for in the past, it might sway your decision in another direction, or at the very least, be worth asking them about.
Consider each candidate's interest level
It can be easy to forget in such a strong employer's market, but the hiring process is a two-way street. Top talent, especially, may have multiple options on the table when it comes to where they decide to work.
When deciding between two great applicants, don't neglect to take into consideration the factors on the candidates' side, like how interested they are in the position. You want to make an offer to someone who's going to be as excited to work for you as you are to hire them, because they're more likely to do a good job and stick around longer.
When you compare the two candidates, how does their interest level stack up? Did one seem more enthusiastic than the other during the interview process? What kinds of questions did each of them ask, and how many? Did both of them follow up after their last interview to reiterate their interest, and in what time frame? Do you know if there are other offers in play from any competitors?
Also, consider practicalities like salary and benefits. Is one candidate likely to be more affordable than the other or come onboard with less negotiating? Depending on your financial constraints and the person's level in the organization, these factors could make a significant difference in which of them is the preferred applicant.
See what your gut says
Maybe your two winning candidates are nearly identical in terms of their skills and experience. Or, maybe both bring different things to the table that are hard to quantify and rank. In either case, there's one factor that defies objective reasoning but that can nevertheless be a useful tool in making a decision: your gut feeling.
In most hiring situations, we caution against placing too much weight on gut feelings because they're hugely susceptible to bias–you like a candidate because they remind you of a friend or you share common interests outside of work, for example. These feelings, unfortunately, are not useful indicators of how effective a person will be in a role and thus, shouldn't be considered as part of the hiring process.
When it comes down to two strong candidates that you've otherwise thoroughly vetted, though, your gut may just be the deciding factor you need to push you one way over the other.
Remind yourself you'd be happy with either candidate
Imagine that one candidate or the other had never entered your hiring funnel; you'd probably be thrilled to have arrived at either one of them as your top choice. This can be easy to lose sight of, however, when you're mired in the details trying to find a reason one of them is the better pick. We call this out only because obsessing over the decision for too long, as we mentioned earlier, could cause you to miss out on both candidates.
If you're confident you've done your due diligence and both candidates still seem equally matched, there comes a point when you'll need to make a decision and move on. And remember–there's no guarantee the person you offer the role to first will take it, so it's great to be equally excited about your second choice.
Make an unexpected choice
Here's a novel idea: why not hire both candidates? While it might not be feasible in every scenario, there are some situations, like sales, where two awesome new hires can make twice the impact and thus, more than cover the additional costs of another hire.
If you can swing it, hiring both of your top picks will not only bring two great new team members onboard, but will keep your competitors from getting a shot at the candidate you passed on if you were to only hire one.
Trust Your Important Hiring Decisions To The Staffing Experts
It's hard to overstate the importance of hiring well. It impacts every aspect of your operations, from productivity to customer service to team morale. When such an important decision is on the line, why not enlist a team of seasoned professionals to help you make the right call?
Our recruiting team is experts in hiring for technical skills and culture fit, helping you identify candidates who will excel in their job duties and make lasting contributions to the organization. Working with a staffing agency is a proven way to hire faster, with more accuracy and greater long-term success.
Tell us more about your staffing needs and let us get started on a strategic staffing plan for your company by scheduling your free consultation today.