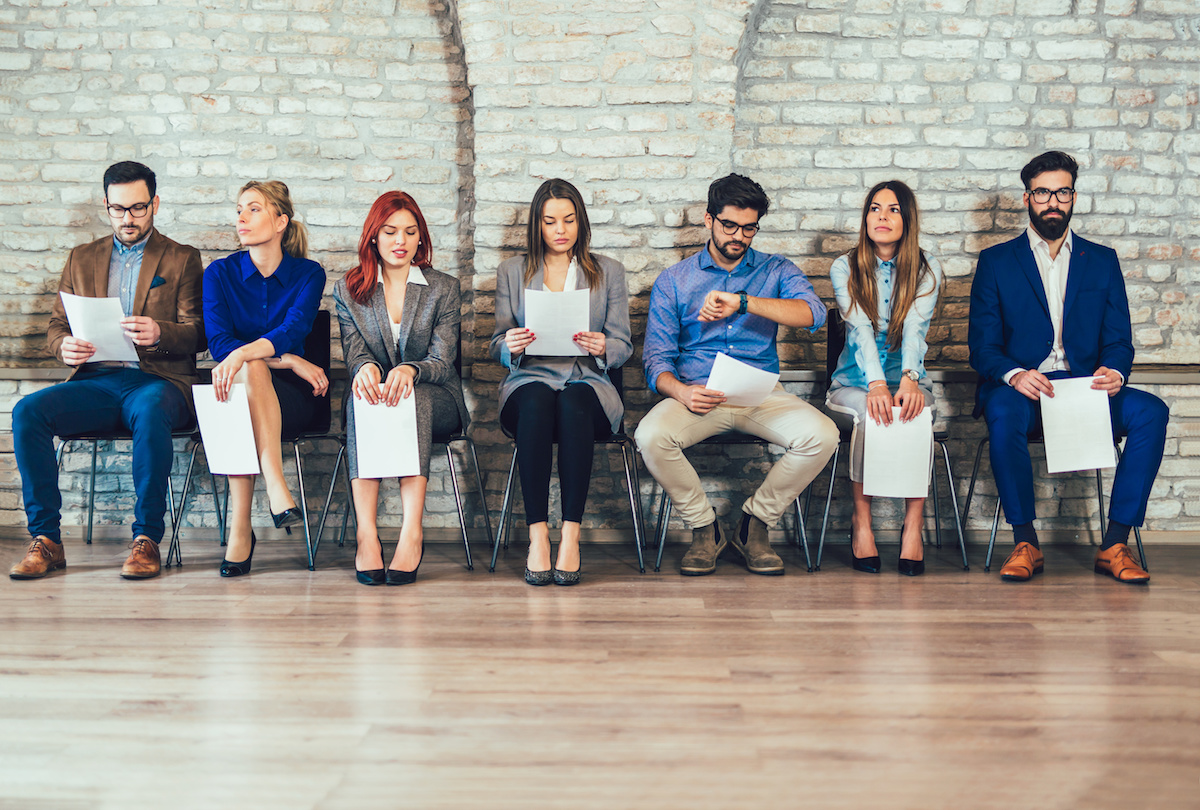 How do Recruitment Agencies Work?
A company will hire a recruitment agency when they feel they need assistance sourcing and screening candidates for their vacant positions. One of the major benefits of working with a staffing agency is that their expert recruiters will handle most tasks in the recruitment process on your behalf. This can include conducting research to learn about your open roles, identifying qualified candidates, checking their references, qualifying their skills and abilities, and ultimately presenting short-listed candidates to you — who you will then meet with to conduct further interviews. Your recruitment agency partner can then provide support and insights to help guide you through selecting a final candidate.
Once you have made a decision, extended an offer, and the candidate has accepted, they will start working for your company — typically on-site. A candidate who is placed in a contract-to-hire or temporary position will remain on the recruitment agency's payroll, while a direct hire employee would go directly onto your payroll.
What Services do Staffing Agencies Provide?
There are three common ways for companies to hire for a new position or fill a vacant one when working with a staffing agency:
Direct hire, also known as direct placement,
Contract-to-hire, or
Contract or temporary hire.
Each staffing service has its own advantages, and figuring out which is the best one for your business will depend on your unique needs at the time. One benefit of working with a staffing agency is that they have the experience and knowledge necessary to help you uncover which option will be the best for your particular situation.
Why Companies Use Staffing Agencies
Deciding whether leveraging professional recruiting services is right for your business will be based on a variety of factors, such as: your preferences, urgency, budget, hiring needs, and in-house capabilities (just to name a few).
After weighing the pros and cons of recruiting agencies, many companies identify that outsourcing staffing services is the most strategic and cost-effective move. This could be for a variety of reasons, such as not having the resources for in-house recruiting or simply feeling that the advantages of using a recruiting firm outweigh the benefits of doing it on their own.
Let's explore a few more benefits of staffing agencies to help you decide if this is the right hiring path for your business and its needs.
Benefits of Working With a Staffing Agency
Recruiting experience and expertise
Headhunters in a professional staffing agency are likely to have experience working with clients of various sizes operating in various industries. After interacting with a large volume and wide variety of both clients and candidates, they've gained insights that can help you identify and achieve your strategic workforce goals.
Guidance in forming your hiring strategy
Should you be looking for a contract-to-hire or direct hire candidate? How many employees should you be adding to your team in the next year to meet your workforce growth goals? What kinds of skills and personality traits should you be looking for in a particular role? If you're not confident in your answers to these questions, a staffing agency can be a valuable tool for forming your future hiring strategy.
Wider pool of qualified candidates
One of the greatest benefits of staffing agencies is their access to an enormous and ever-growing pool of candidates. A high-quality staffing agency attracts top-tier talent, with recruiters constantly working to expand their professional networks. At 4 Corner Resources (4CR), we often source and screen hundreds of candidates' resumes for a single job opening to find the most ideal fit, whereas a job posted by an in-house recruiting team may not get nearly the same volume of applications.
Freed up time
When you have to spend countless hours on tasks such as posting job openings, sourcing candidates, and screening resumes, your time and energy are taken away from other day-to-day responsibilities. One advantage of employment agencies is that they handle most front-end recruiting processes; allowing in-house employees to focus on higher-return ventures for your business.
Expedited hiring process and faster candidate placement
A successful recruiting agency can help you get talent up and running more quickly through an expedited and streamlined hiring process. At 4CR, our goal is to have a fully screened and qualified candidate for non-leadership roles within just 48 hours. With this optimized hiring process that places candidates faster, your new hire can be onboarded on a shorter timeline — meaning they can start producing value for your business sooner!
Reduced risk of new hire turnover
New hire turnover is incredibly expensive. There are many hidden costs of a vacant position, especially the time and resources it takes to hire and train a new employee — and if they don't work out, you have to do it all over again with their replacement. When a staffing agency that has a successful track record steps in to help you place the best candidates in the right roles the first time around, it increases retention rates and decreases turnover costs.
Experience the Benefits of Working With a Staffing Agency That's Aligned With Your Needs
We've outlined just a few of the major benefits of working with a staffing agency — but you won't see success utilizing a third-party recruitment firm if you aren't working with the one that is the right fit for your business. That's where 4CR comes in. We've continually ranked among the top staffing agencies in Orlando, but we're also nationally renowned with clients and candidates across the United States.
We hope outlining some of the major advantages of employment agencies helped you identify what your hiring needs are, and if a staffing agency can help you accomplish them.
To learn more about the benefits of working with a staffing agency and what a relationship with 4CR would look like for your business, contact our team of experts today!