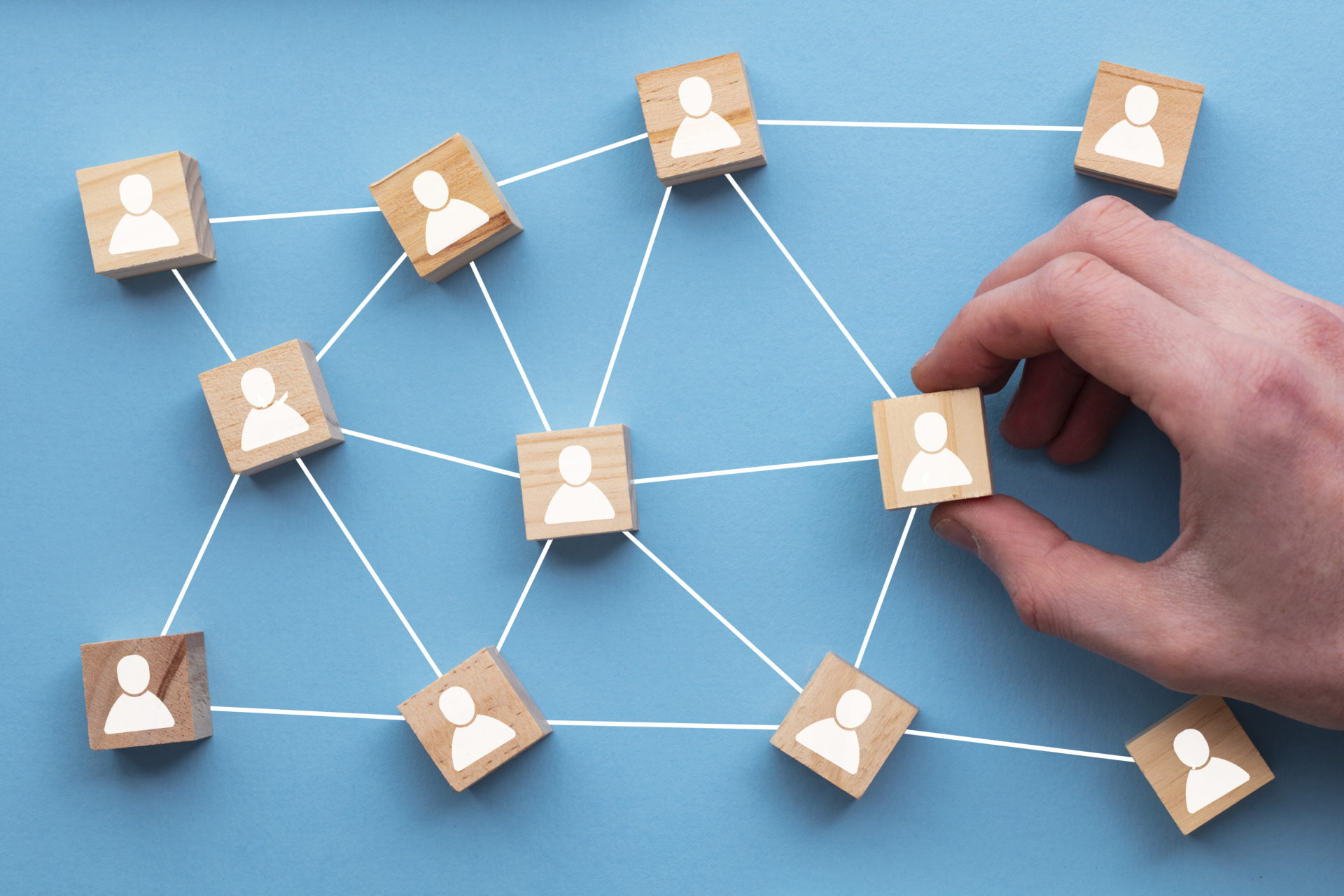 When your business is growing or changing, it's critical to be proactive in addressing your staffing needs. If you wait too long to come up with a hiring game plan, you risk not having the staff that's required to keep pace with operations or accomplish your goals.
As we approach the end of 2020, many organizations are looking forward to a fresh start in 2021. One great way to kick off the new year on a high note is to go into it with a strategic staffing plan, and now is the time to begin formulating it. We'll cover what's included in a staffing plan and give you a step-by-step staffing plan template to follow as you map your talent needs for the year ahead.
What is a Staffing Plan?
A staffing plan is an intentional strategy by which an organization identifies its personnel needs and takes action to fulfill them. The HR department typically leads the company in creating the staffing plan, through input may be gathered from departments across the organization. One year is a typical time frame for a staffing plan to cover.
The purpose of a staffing plan is to directly identify not just a target headcount for personnel, but the specific skills that will be required over the next 12 months. It identifies gaps between your current resources and your future needs and takes a tactical approach, with the ultimate focus on using staffing to support and achieve the organization's goals.
Why Do I Need a Staffing Plan?
As a business, you no doubt have goals in mind for 2021. Whether it's to increase profit margins by a certain amount, capture a bigger share of the market, make a difference in your community or any other organizational aspiration, you can't achieve it without the right people. A staffing plan ensures you have the team in place to make your goals a reality.
To look at an example, let's say one of your major business objectives for 2021 is to increase your customer satisfaction ratings by 20%. You know this can be achieved by decreasing wait times on your support calls and providing the product updates many customers have been asking for.
To decrease wait times, you'll need to increase the number of customer support agents. Additionally, in order to provide product updates, you'll need staffers with the appropriate technical expertise. Just by walking through this basic scenario, we've identified two hiring initiatives: onboard more support agents and acquire additional technical expertise. You'd want to be sure to address these needs in your staffing plan for the year ahead.
Staffing plans are often created at the same time or slightly ahead of budgets for the upcoming year. This ensures that when you need to hire, the financial resources to support it are available—another key argument for why you need a staffing plan.
How Do I Create a Staffing Plan?
An effective staffing plan considers your operational needs, external and internal factors, available resources and timing. Follow these seven steps to bring them all together into a cohesive hiring road map.
7 Steps to Build a Strategic Staffing Plan for The New Year
1. Get clear on your goals
What are the organization's overarching objectives for the coming year? You may have several, or there may be just one. Ideally, these goals should be defined before the staffing plan is put together to ensure buy-in from all necessary stakeholders.
Looking at your goals, what needs to happen from a staffing perspective to achieve them? In the example we used earlier, we determined two specific staffing implications stemming from our goal of increasing customer satisfaction—hiring more customer service staff and identifying or hiring talent with specific technical skills.
In a similar way, you can use your own goals to define the related staffing requirements. The larger your organization is and the more goals on your list, the more action items you'll likely come up with here.
2. Identify gaps between available talent and future needs
In this critical step, you'll carefully examine the talent you already have in-house with an eye for how it can be leveraged to meet the needs you defined in step one.
In some cases, it'll simply be a matter of headcount—your existing staff is running at max capacity and you need more people. In other cases, the gaps will be more nuanced, like a niche technical skill you don't currently have on staff or the need for the right kind of leader who can help the company navigate growth.
This is an important staffing plan step because it helps to clarify where you actually need new talent as opposed to where you can better leverage the talent you already have.
3. Analyze the market
In addition to considering your own needs as they pertain to staffing, you'll need to consider external factors that will impact your ability to hire.
Is it a job seeker's market or an employer's market? What do the unemployment numbers look like in your field? Are there any imminent labor or skills shortages? What about legislation that will affect your industry? The Bureau of Labor Statistics¹, your state unemployment agency, and hiring industry blogs are all good resources to turn to in this step. 
While the factors you uncover may be largely out of your control, taking them into consideration will help you come up with a staffing plan that's not only strategic, but realistic given the circumstances of the market.
4. Consider internal factors
Next, turn your attention inward and consider the factors at play within your organization that will impact staffing. This might include things like attrition, terminations, people retiring, and people who are likely to be promoted. All of these will result in staffing holes that need to be filled.
Additionally, look at your current labor costs and how they will change over the next 12 months. Raises, benefits, overtime and bonuses will all contribute to your labor budget, which is a factor you'll need to weigh when determining how many new hires are feasible and which roles will take priority.
5. Weigh all options
Now that you have some clearly defined hiring goals, you'll need to determine the best type of employee to fill them. Remember: you're not limited to full-time employees. Consider alternate staffing options like part-timers, contractors, consultants and temporary hiring, which can help fill your needs without the added cost of a new full-time hire. 
If you need help understanding the different types of staffing available to you, a professional staffing firm like 4 Corner Resources can help. 
6. Build a staffing chart
This is an optional but often-helpful step in your staffing plan template that defines where each employee falls into your overall staffing hierarchy. It's especially useful for identifying relationships between departments and roles and identifying where, if at all, there's overlap between needs.
Do sales and marketing have a shared need that could be filled by one new hire instead of two? Do you lack strong leadership in the IT department? A staffing chart will make these observations more clear and help you set recruiting priorities for which hiring needs to address first.   
7. Map out a game plan
Finally, it's time to create a concrete action plan to fill the future roles you've identified. What positions do you need to hire for right away? Which can wait a few months? What about six to twelve months from now? Which are must-haves and which would be nice to have if resources allow (and, also importantly, who will make this decision)? Considering these questions will ensure you prioritize the most important team members and fill pressing needs first before addressing less-urgent roles.
When creating your game plan, be sure to accurately factor in how long it will take to advertise the position, screen and interview candidates, make a hire and onboard someone into the role. Depending on that time frame, it may mean you need to post the job opening a lot sooner than you think. Accurate forecasting is just one reason knowing your average time to hire and other key metrics like cost per hire is so important.
Related: New Hire Checklist
Enlist the Experts to Bring Your Strategic Staffing Plan To Life
Whether you're starting at step one and need a partner to build a staffing plan alongside you or you just need help with the final step, hiring, a professional staffing agency can be a valuable resource in putting the right team in place to achieve your goals. 4 Corner Resources specializes in helping businesses of all sizes hire for skill and fit, identifying talent who will grow with you and help advance your mission.
We offer direct-hire, contract, and temporary hiring along with administrative services like rapid onboarding to make your life easier. Our extensive network of relationships with passive and active candidates can help you reach untapped talent and even attract new hires from the competition, all done in a way that supports your overall business objectives. Get started today by scheduling your free consultation.
---
Resources and Sources
https://www.bls.gov/