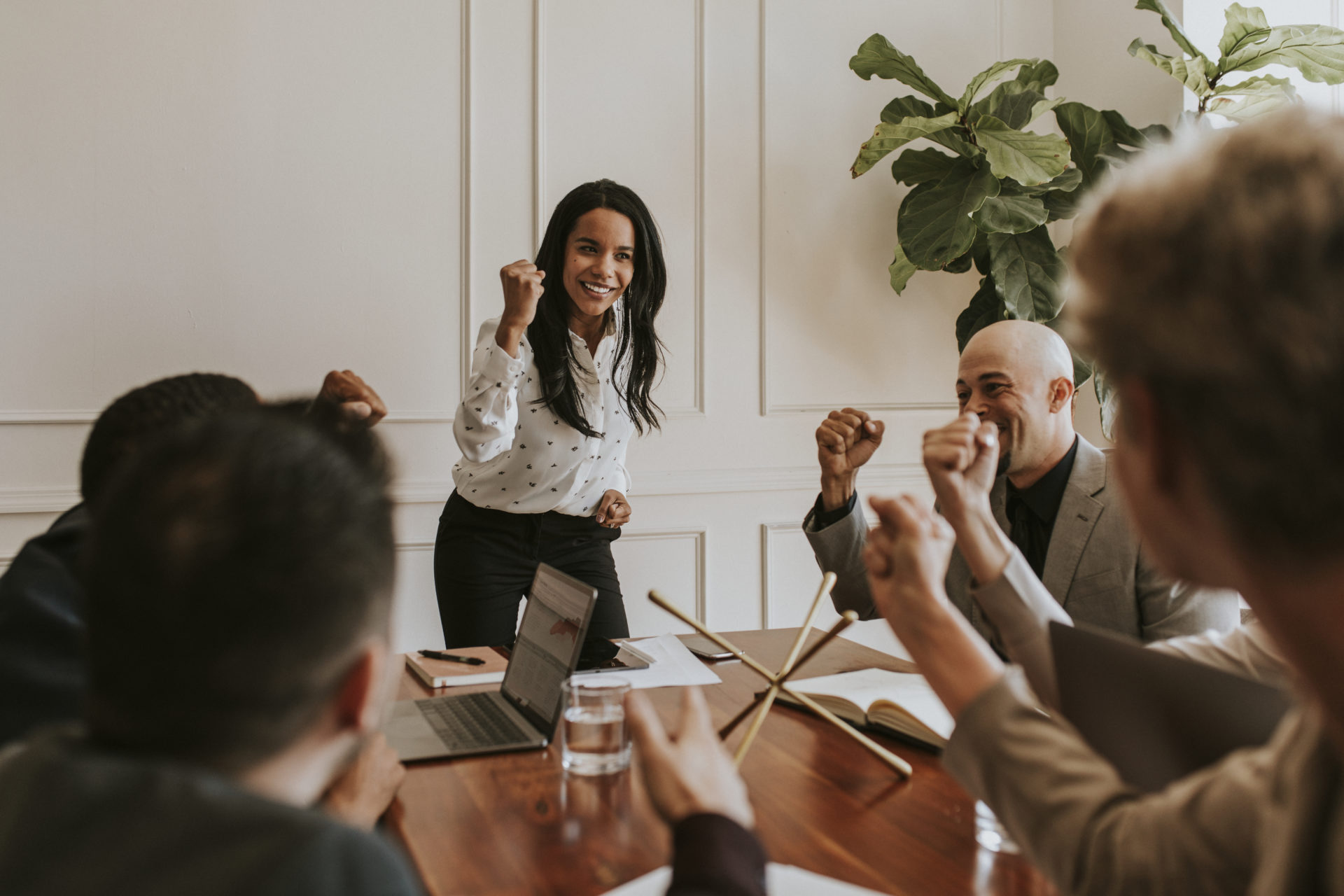 When you want to achieve a certain behavior, you reward that behavior to encourage more of it. It's a simple concept, it is one that people have been leveraging to tame dogs and toddlers since the beginning of time. The good news for managers is that it also works on employees.
Whether it's a tasty piece of bacon, a shiny new toy or additional PTO days, offering a reward is one of the most powerful ways to get a creature–human or otherwise–to repeat a desired action. A psychologist would call it positive reinforcement. In the staffing world, we call it an employee incentive program, and it's a highly effective way to encourage positive behaviors in the workplace.
Here, we'll cover some of the best employee incentive programs you can use to attract talent, retain your best workers and accomplish strategic objectives. But first, let's take a closer look at how such programs are used.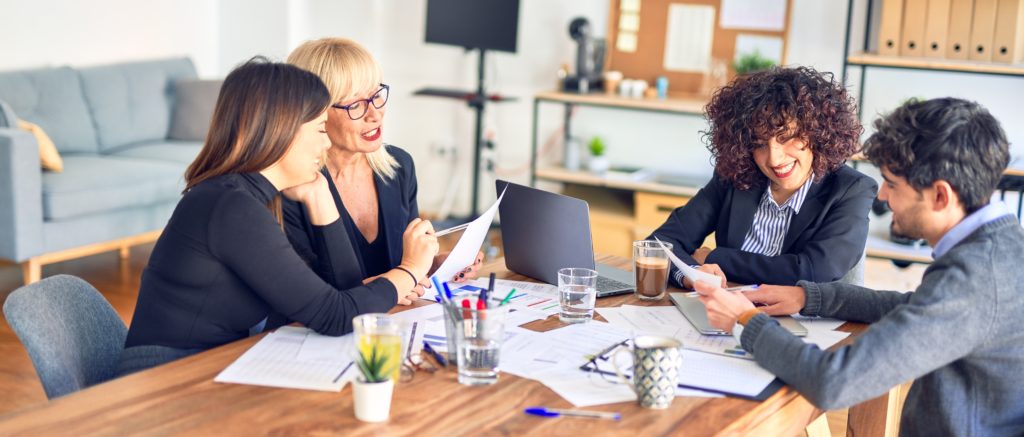 Employee Incentive Programs: The Basics
The primary purpose of an employee incentive program is to achieve a certain outcome, one that's usually tied to an organizational goal. If you want to lower your health insurance costs, you might incentivize wellness with a smoking cessation program or a discounted gym membership. If it's employee referrals you're after, you might offer a monetary bonus for any referral that results in a hire.
Another category of employee incentive programs is a more general one, meant to boost overall engagement and aid in recruiting. While incentives like unlimited PTO days might not be directly tied to any strategic initiative, for example, they can be highly attractive for top candidates who are considering working for you and thus, they pay off in a different way. The same goes for keeping your existing employees happy on the job.
Incentive programs work–and work very well–because they're rooted in human behavior. Science has shown¹ that a positive reward (i.e. an employee incentive) is extremely effective in reinforcing behavior, especially if it's given immediately after the desired behavior occurs. By using employee incentive programs to create a direct link between a goal behavior and a positive outcome, employers can boost motivation and cement the habits they most desire in their employees.
According to the Incentive Research Foundation², incentive programs that are properly implemented can increase performance by an average of 22%. For team incentives, that number jumps to as much as 44%. If you're not already using employee incentive programs to attract and retain top-notch talent, now is a great time to start. Here are six types of programs to consider implementing in your organization.
Motivate Your Employees With These 6 Incentives
Recognition-Reward Programs
It's no secret that giving praise for a job well done helps keep employees engaged and productive; it's a standard practice among good managers. An employee recognition program formalizes the process, using a system to reward employees for noteworthy achievements, work milestones and going above and beyond in their role.
Such a program can take many different forms. An employee recognition app, for example, enables workers to give recognition shoutouts to their peers in a social-media-like setting. In a points-based program, managers can dole out points to their reports which can then be redeemed for things like days off or gift cards.
Receiving public recognition for their work does more than make employees feel good; it also sparks productivity. According to research³ by Aberdeen Group, 60% of best-in-class organizations say employee recognition is extremely valuable in driving individual performance.
Tuition Reimbursement
Investing in your employees' continued growth is never a bad idea. With the cost of higher education at an all-time high, offering tuition reimbursement is a fantastic way to demonstrate your commitment to an employee's future, not just at your company but in their career as a whole.
Because it's such an impactful, personal incentive, tuition reimbursement can go a long way toward instilling a sense of loyalty in the company and helping retain top performers. Offered by many organizations⁴ in the Fortune 500, it's particularly useful for retention in cutthroat industries, like tech, or those with high turnover, like food service.
A tuition reimbursement program is valuable to you as an employer because you can customize the requirements on the candidate's side to suit your needs, like meeting certain performance criteria to qualify for it or requiring certain coursework that will help you mold their skills to best serve the organization. Tuition assistance programs are also tax deductible. Just be sure to seek guidance from a knowledgeable accountant or lawyer to make sure your program is structured properly to receive the tax benefits.
Profit Sharing
In a profit sharing program, the company contributes part of its pre-tax profits to a pool, which is then distributed among employees according to their stake. Because participating employees "own" part of the company, it can have a direct effect on the ownership they feel over their work. And, because an employee's financial gain depends on how well the company does for the year, it can incentivize stronger performance.
Once established, a profit sharing program has few fixed costs, and those that do exist rise and fall with the company's revenue. Profit sharing can be a less costly alternative to other monetary incentives like bonuses and can be used as a supplement to other benefits, like retirement plans.
Employee Referrals
If you want to incentivize employees while establishing a pipeline that's consistently filled with high quality talent, establishing an employee referral program is a no-brainer. It's well-established that employee referrals consistently produce the most quality hires of any recruiting channel. Referred employees are more likely to stay with the organization long term and, when referred by high performers, often wind up being high performers themselves.
On the employee's side, a referral program can help keep staffers engaged in the growth of the company by giving them an active role to play in who joins their teams. Plus, the monetary bonus that results from a successful referral is a nice perk and makes their efforts feel appreciated.
Related: How to Make Your Employee Referral Program a Powerful Recruitment Tool
Health & Wellness Programs
From onsite gyms to personal training sessions, meditation coaching to mental health services, the options for health and wellness programs to engage your employees are endless. Wellness programs can help employees adopt behaviors that improve their physical health and mental wellbeing, which contributes to a happier workforce.
Healthier employees miss fewer days of work, which reduces the costs associated with absenteeism. Over the long term, employee health programs can lower your staffers' risk factors like obesity and smoking, which can result in lower employer healthcare costs. In one dramatic example, health insurance company Aetna reported⁵ a 28% reduction in employee stress levels, a 20% improvement in sleep quality and a 19% reduction in pain after implementing a mindfulness program.
In addition to their health-related benefits, employee wellness programs can be an important signal of an organization's care for its workers, especially during challenging times like those we've seen in the past year.
Related: 10 Ways To Improve Employee Mental Health
Additional Time Off
Everyone likes days off. Unlike monetary bonuses and other incentive programs, which come with startup and maintenance costs, using paid time off as an incentive is essentially free for the company to implement.
Extra time off can be a particularly useful motivator for achieving short-term objectives, like incentivizing the sales team to exceed its target or getting a project group to hit a challenging stretch goal.
Related: Attract Top Candidates With These 11 In-Demand Perks and Benefits
Level-Up Your Hiring Efforts With The Help From Our Staffing Experts
Whether you choose to use employee incentive programs on a limited basis or you make them an overarching part of your employee experience, they're a useful tool for making work more enjoyable for existing employees and making working for you more attractive for top candidates.
Gain more helpful strategies for attracting and retaining star talent by working with the experts at 4 Corner Resources. We help forward-thinking organizations fill open roles quickly and chart a course for future staffing success.
Schedule your free consultation to learn about how we can help you achieve your workforce goals.
https://www.verywellmind.com/what-is-positive-reinforcement-2795412
https://theirf.org/research/incentives-motivation-and-workplace-performance-research-and-best-practices/147/
http://go.globoforce.com/rs/globoforce/images/AberdeenReportNovember2013.pdf
https://fortune.com/education/business/articles/2021/07/15/these-fortune-500-companies-will-help-pay-for-employees-mba/
https://www.nytimes.com/2015/03/01/business/at-aetna-a-ceos-management-by-mantra.html