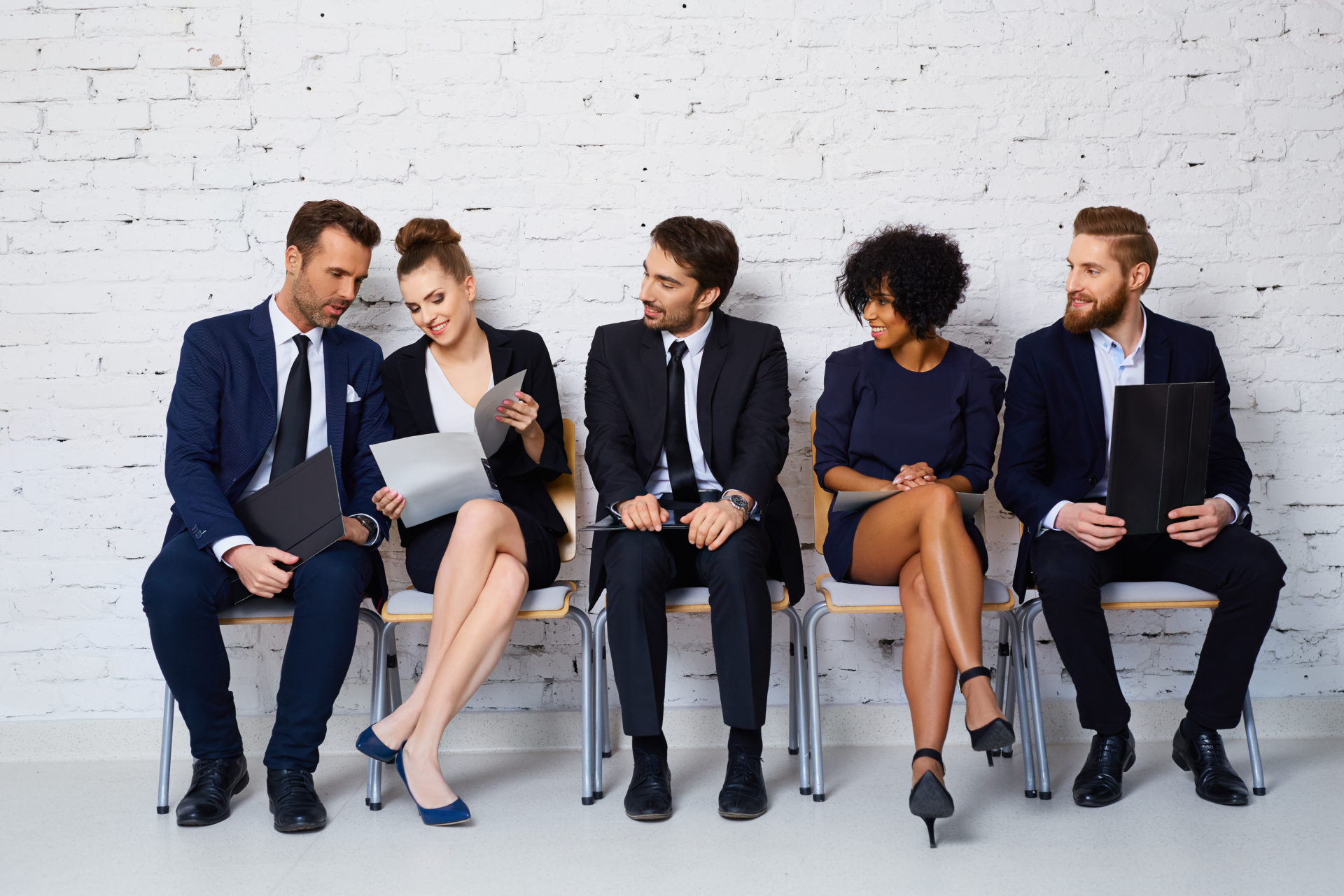 Every company wants to hire stronger talent faster and provide a better candidate experience. Executing on these goals, however, is easier said than done. Although, there is one recruitment strategy that will not only help you hire faster, it will yield more engaged candidates who are a better fit for your open roles: candidate nurturing.
We'll take a closer look at the practice of candidate nurturing and share seven ways to put it into practice in your recruiting efforts.
What is Candidate Nurturing?
Candidate nurturing is the process of staying actively engaged with applicants throughout the duration of their candidacy. Practicing candidate nurturing reduces drop-offs in your candidate journey and helps maintain an engaged, up-to-date talent pipeline, which reduces time to hire.
Candidate nurturing also continues past the point of hire and includes applicants who were not ultimately selected for a particular role. Why keep in touch with candidates even after they've been rejected? Just because an applicant wasn't deemed the number one choice for one role doesn't mean they won't be a good fit for a different role in the future, especially if they made it into the final stages of your selection process. Employees are changing jobs more frequently than ever before, so nurturing helps make sure your organization is at the top off the list when they're in the market for their next role, which could be sooner than you think.
To better visualize the candidate journey, it can be helpful to think of the applicant like a customer and their candidate experience like the buyer's journey. Just as your customer goes through different stages when shopping with you, the candidate goes through different stages when considering working for you. Thus, you'll need to tailor your nurturing tactics to each stage of their candidate journey.
Even when you're not actively hiring, nurturing candidates benefits you by bolstering your employer brand and keeping you top-of-mind among great talent, which is a key strategy for being able to hire fast when you need to in the future.
How to Hire Faster Through Candidate Nurturing
1. Build Candidate Personas
A candidate persona is a fictional characterization of the ideal candidate for a given role. It's a detailed breakdown of what your target candidate is like—their education, their work history, even their personal and professional goals. Recruiting teams should work together with the hiring manager to build these profiles.
Creating a candidate persona before you begin advertising an open role sets you up with a much more thorough understanding of what that department is looking for and, in turn, what type of nurturing strategy will resonate best with the ideal candidate. Tailoring your efforts specifically to the type of applicant you're looking for will help you attract higher-quality candidates and make it easier to weed out ill-fitting ones, preventing hiring mistakes.
2. Use Nurture Sequences
Sent via email, a nurture sequence is an automatically delivered series of messages meant to continuously engage the candidate as they move along in your hiring funnel. These messages can be triggered by different actions, like the submission of an application, advancement to the next round of interviews, and so on.
Nurture sequences help you keep an active line of communication with applicants, which top candidates say is very important to them. According to a CareerBuilder survey, 82% of applicants expect employers to provide a clear timeline for the hiring process and keep them updated throughout it. 55% said they'd give up and move on to other opportunities if they hadn't heard from an employer in two weeks.
In addition to keeping your top prospects engaged, using automation to send nurture sequences saves you time and takes some follow-up tasks off your plate. Consider working with your marketing team or a professional copywriter to craft the perfect messaging for your nurture sequences.
3. Track the Results of Your Messaging
Every communication you have with candidates should be recorded and the results of said communication tracked. This is easily done through most applicant tracking systems and candidate messaging platforms and should cover emails along with LinkedIn InMail and social media messages.
A/B test different messages at each stage of the applicant journey and track their open rates, click rates and response rates. When one message is a clear winner in terms of engagement, clone it, and use it as a default with other candidates during the hiring process. This is just one more step in automating and optimizing your candidate communications, which accelerates your hiring process and improves applicant engagement at the same time.
4. Engage in the Slack Communities
If you're not using Slack as a sourcing channel, you're missing out on a diverse and highly skilled pool of workers. You can nurture prospective candidates on Slack by sharing your open roles and other resources you've created for prospective applicants, like behind-the-scenes videos and team member profiles.
Slack will be a more useful candidate nurturing channel in certain fields, like IT and development, than others that aren't as tech-centric, but you can find candidates from nearly any industry in communities tailored to job seekers. For a few examples to get you started, check out the Remote Work, Designer Hangout, and Product Tribes channels.
5. Set Up Alerts for Your Top Candidates
Most recruiters have the best of intentions when it comes to staying in contact with talent, but between screening, scheduling, interviewing and other labor-intensive activities, candidate follow-up can fall to the wayside. Use calendar alerts or reminders set up through your ATS to prompt you when it's time to touch base with one of your top candidates so they don't slip through the cracks.
JobScore, for example, sends a daily digest of follow-up tasks you're due to complete, while RecruiterBox lets you customize the type of reminders you want to receive for each candidate. If you don't hire a large volume of candidates, you could even set alerts through the calendar app on your smartphone.
6. Stay Active on Sites Like Glassdoor
Love it or hate it, candidates use sites like Glassdoor to make decisions about where to apply and ultimately work. In a study on employee retention, Glassdoor found that 74% of its users read at least four reviews on a company before forming an opinion about it. This means third-party channels like Glassdoor are deserving of your attention as a means to nurture candidates.
Regularly read and respond to your company's reviews—both positive and negative—on employer review sites. Doing this helps you stay in the driver's seat with regards to your employer brand and take an active role in what future candidates see when they scroll through your feedback.
It pays to engage with candidates who use employer review sites, and not just to benefit your brand. Turns out, those candidates may be more likely to stick around for the long haul. The study we mentioned above found that companies saw 30% more retention when they hired talent that applied through Glassdoor over other platforms.
7. Tailor Rejection Messages
Thus far, we've focused on the benefits of cloning high-performing messages and automation. One place where you don't want to rely too heavily on automation, however, is with your rejection messages.
You work hard throughout the hiring funnel to earn a candidate's trust and respect; don't throw it all away at the end by using a form letter to reject candidates who won't be receiving an offer. This specifically applies to candidates who've made it into the later stages of the application process. Remember—just because they're not a fit for this role doesn't mean they won't be perfect for another opening you have six weeks or six months down the road, so preserving the relationship is important.
Instead of using a canned rejection message for top candidates, customize it with a personal touch. Send it one-to-one from the hiring manager's email address rather than from a generic message box like hiring@yourcompany.com. For candidates who were finalists, like those within your top three, consider a phone call over an email.
Applicants widely believe that how you treat your candidates is indicative of how you treat your employees, so tact matters, even with applicants who don't get the job. The strong reputation that will result from treating candidates with respect will ultimately help you hire faster and more effectively in the future.
Build a Healthy Talent Pipeline by Partnering with the Staffing Experts
Having a strong talent pipeline reduces time to hire and cost per hire. Get a jump start on building one with help from the staffing professionals at 4 Corner Resources.
We help companies like yours hire for skill and fit, with an emphasis on making the right hire the first time. Our experienced headhunters narrow down the candidate pool and deliver only the best applicants to your desk, so you can spend less time hiring staffers and more time coaching them to perform their best.
Get started by browsing our hiring services or set up your free consultation with our friendly team today.