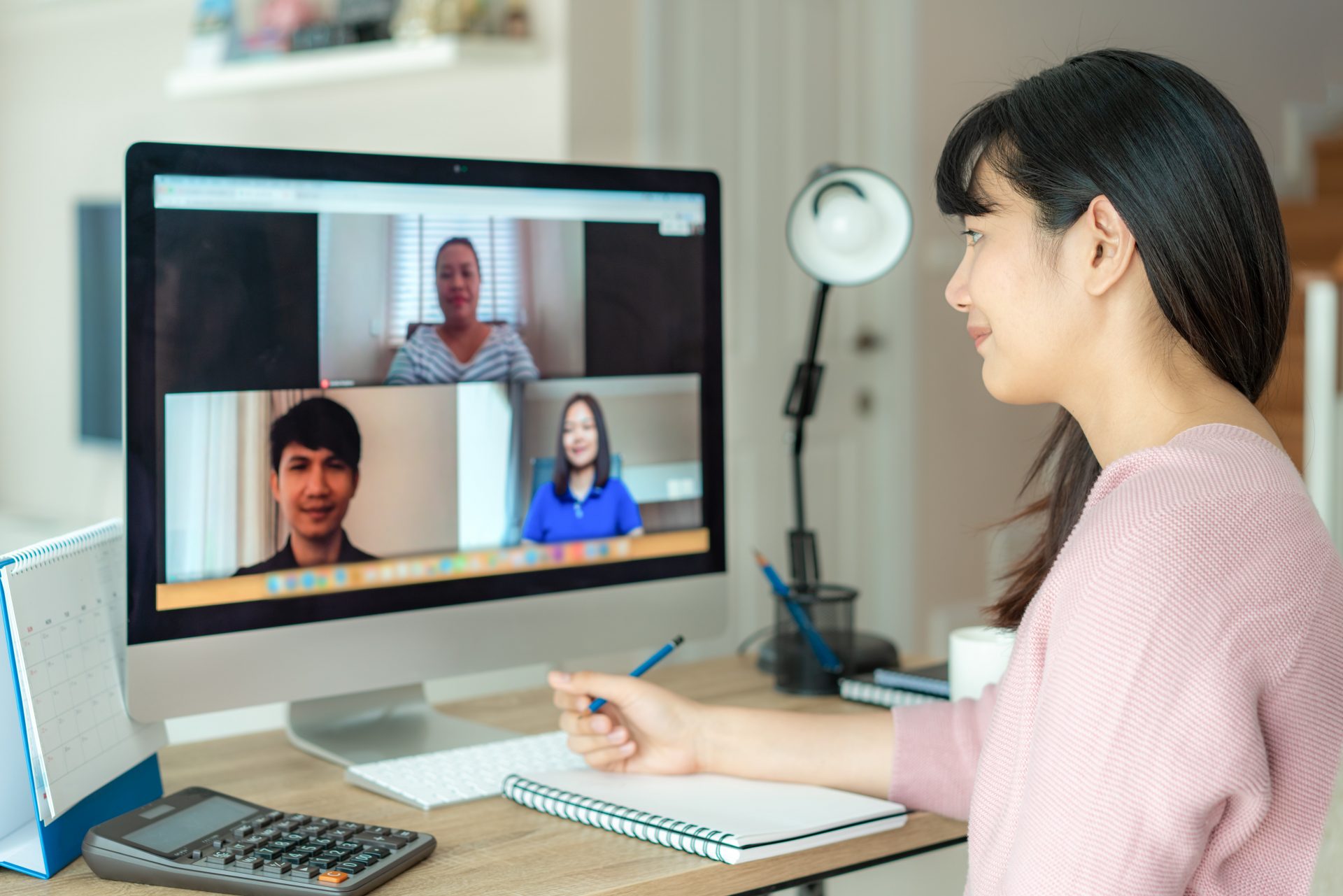 Companies all over the world are managing a remote team for the first time, and that comes with growing pains. From taking face-to-face conversations online to handing off projects without being able to pop into your staffers' offices for a quick recap, there are dozens of ways you'll need to adapt your workflows to bridge the physical distance that now separates your team.
Thankfully, there are countless innovative tools for working remotely that make it easy to exchange messages, share files, collaborate on projects and track your collective progress without being in the same place or even in the same time zone. Here are our favorite resources for managing remote workers to help you make the transition to offsite work as painless as possible.
Tools and Resources to Manage Remote a Workforce
1. Slack
With more than 12 million daily active users, Slack is hands-down the favorite messaging system of both onsite and remote teams. Its chat-room-style interface makes it easy to have quick exchanges without clogging up inboxes. It's convenient for sharing messages with large groups of team members while avoiding the dreaded dozen-person email chain.
With so many virtual conferencing applications on the market, finding the right one to communicate while managing a remote team can be daunting. We like Zoom for its convenience, ease of use and clear-cut pricing structure. Used by more than 700,000 businesses, it offers solutions for conference calls, webinars, chat and virtual workspaces.
One of Slack's biggest differentiators from other messaging platforms is the ability to create channels for different teams and topics. For example, you might have a general channel that includes the whole company, departmental channels for groups like your marketing or sales departments, and project-specific channels where small groups can collaborate on tasks. Many companies even have social channels for non-work-related conversations on everything from hobbies to TV shows, which helps to mimic the 'water cooler' element of an office that you lose out on when you're working remotely.
Finally, Slack (and its corresponding smartphone app) has great notification options that allow you to customize the type and frequency of notifications you receive. For example, you might choose to mute notifications from the busy general channel but get push notifications to your phone for messages from your direct reports. Additionally, you can set your status so others know when you're unavailable, like 'away' while you're eating lunch and 'do not disturb' after 9 p.m.
2. Zoom
The feature you'll probably use most is Zoom's Meetings tool, which enables video and audio calls of up to 100 participants on the free version and up to 1,000 participants on the enterprise plus version. Screensharing and whiteboarding can be done with a few simple clicks. We also like the breakout tool, which allows you to separate your meeting participants into smaller breakout groups for rapid-fire brainstorming sessions.
While Zoom is a great conferencing tool for internal use, not every external party you need to meet with will be equipped to use it. The last thing you want when you're meeting with an important client is for them to get delayed because they suddenly have to download a new piece of software.
3. Join.me
For calls with clients, contractors and other parties outside your business, try Join.me.
Join.me is specifically designed to enable conference calls without the need to download anything, which is ideal when you're trying to provide a seamless customer experience. Simply claim your personalized meeting URL, then send it to whoever you want to meet with. To join your meeting, all they have to do is click your link.
While Join.me's features aren't as robust as some other conferencing programs, it's a great secondary option for when you need to host a meeting on the fly and aren't sure about the other person's conferencing capabilities.
4. Google Drive
If you're still relying on email attachments to share files between team members, you're creating a lot of unnecessary work, not to mention the version control issues that arise when multiple people are working on different versions of the same document. Instead, share documents, spreadsheets and
slideshows using Google Drive.
Google Drive is a place where your personal and shared files live online rather than on your local device. For teams, it's an easy platform for multiple people to work within the same file simultaneously without stepping on one another's toes. You can leave comments, tag team members, and even chat in real-time within the document.
Each Drive account comes with 15 GB of free storage, which is plenty for the average user. For a nominal fee, you can upgrade and get additional storage for company-wide documents.
5. Asana
Perhaps the trickiest part of managing remote workers is moving your project management fully online. When you can't draw up tasks on the conference room whiteboard or check in with your colleagues on the way to the break room, it's easy to feel out of the loop on the status of different projects. A virtual project management application is the solution.
If you're not already using a project management application, Asana is a good choice to start with. Think of it as a fully self-contained solution for planning, organizing and managing the work of both teams and individual staff members.
When you create a project in Asana, you'll break it out into the individual tasks required to complete it. For example, if your project is to prepare an important client presentation, the tasks might include things like holding a brainstorming meeting, preparing a slide deck, proofing the deck, rehearsing the presentation, and scheduling the client meeting.
For each task, you can assign team members and deadlines, upload and collaborate on documents, and more. There's also a great calendar tool that allows you to get a bird's eye visualization of all your projects at once.
6. Trello
Like Asana, Trello is an app designed to help you manage projects. Where Asana is oriented more like a to-do list, Trello is built around a card system that's a lot like tacking index cards up on a bulletin board or sticking post-it notes to a whiteboard. Visual learners may prefer the Trello interface, and many teams use it in conjunction with other project management software.
Trello is great for prioritizing immediate tasks while still keeping tabs on ideas for the future; for example, you might have one list of cards that are organized in order of urgency for projects that need to get done this week, another list of cards for things you want to work on later this month, and a third list of cards for ideas you want to hold onto for later implementation.
7. Evernote
In an in-person meeting, it's standard practice for one person to take notes and send them around to the other attendees after the meeting. Evernote virtualizes this process, serving as a digital holding space for collecting notes and sharing ideas.
Use it to translate handwriting into text, clip and share articles from around the web, and even take voice dictation. Then share it all and collaborate with your team in a common workspace.
8. iDoneThis
Managing a remote team requires you to strike a delicate balance, making sure everyone is staying on task without crossing the line into micromanaging. Enter iDoneThis, one of our favorite tools for working remotely.
iDoneThis works like a daily check-in system where employees can share what they're planning on working on for the day and check off what they've accomplished as they go. If a goal is delayed pending someone else's input, staffers can set the status as 'blocked' to identify bottlenecks. It's a useful tool to help managers stay on top of their team's progress without the need for excessive check-ins.
9. Doodle
It may seem like a minor task, but scheduling meetings can become a lot more complicated when participants aren't in the same physical location. Doodle is a handy tool for finding open meeting times among multiple people and across different time zones.
When you create a Doodle and invite team members, each person can manually check off their available time slots or integrate with any calendar tool to find ideal windows—no more sending 30 emails to find a 30-minute window that works for everyone. You can also use Doodle to set one-on-one meetings with external parties by offering them your open time slots and letting them choose the one that works best with their schedule.
Beef Up Your Remote Workforce with 4 Corner Resources
Remote workers can be a great asset to companies. They can help you cover remote staffing gaps during your busiest times, provide temporary coverage during periods of transition, or lend a hand when you need specialized expertise that doesn't require a full-time staff member. 4 Corner Resources can help you integrate remote workers in a way that boosts your productivity and strengthens your bottom line.

Our team of headhunting professionals will match your open positions with qualified talent from our extensive network, which spans the country. And, because you're not limited by the boundaries of geography, you have the advantage of targeting candidates that offer an ideal mix of skills and affordability.
Get started by scheduling your free consultation with us today.