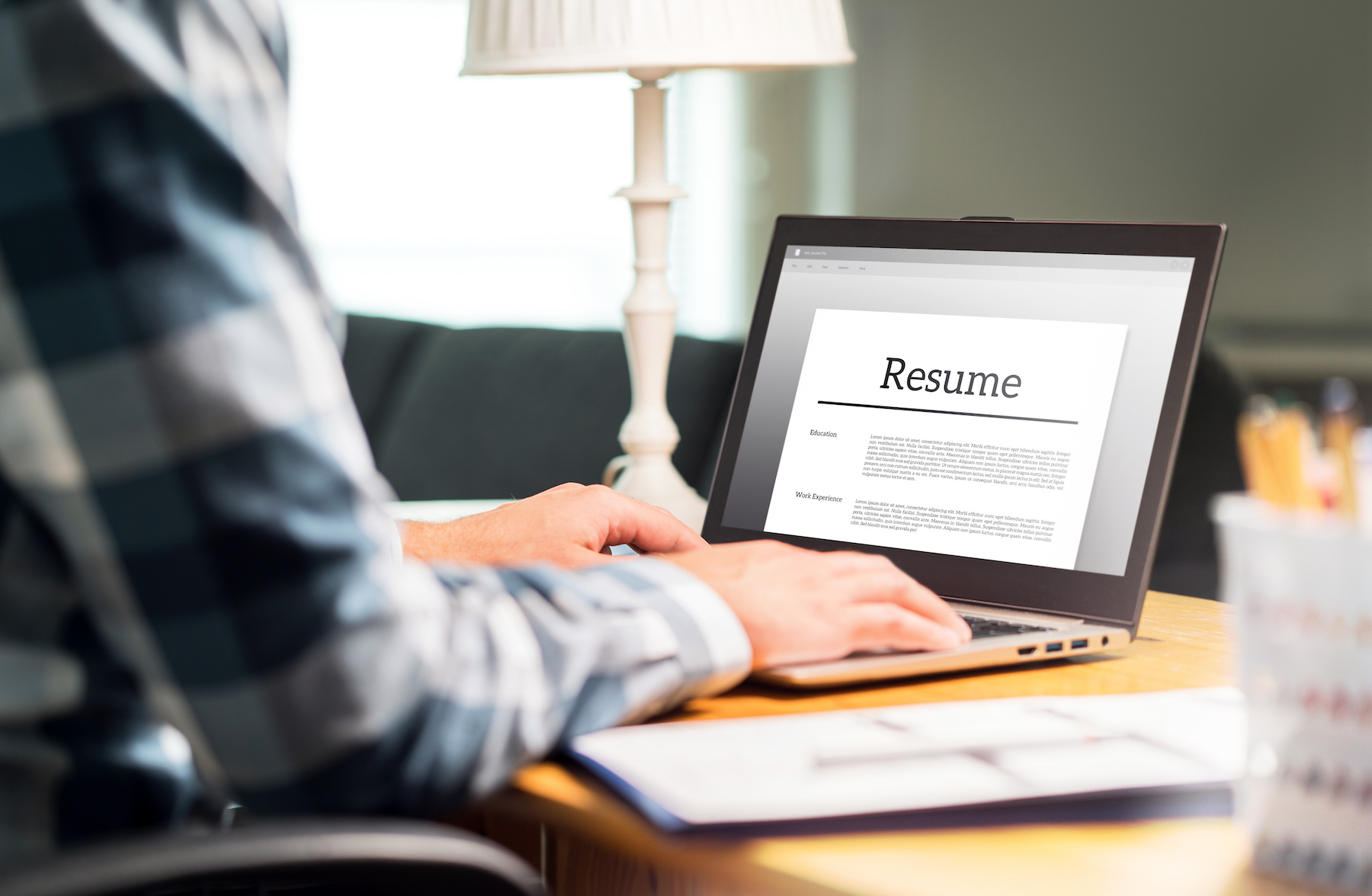 People often think the most challenging aspect of getting a job is the interview process. While this process can be difficult, the most challenging part of the hiring process comes before you ever receive a call or email requesting an interview — it's knowing how to write a resume that is effective.
We are a recruiting firm that is dedicated to providing candidates with the best information and recommendations to help them stand out to prospective employers. To do this, we offer resume writing tips to help our candidates understand how to write a resume that grabs (and holds) a hiring manager's attention. For our clients, this means that only high-quality resumes will be presented for consideration.
Because we see simple yet significant mistakes on resumes nearly every day, we decided to put together our best resume guide as a resource to help candidates understand what they are doing well or, perhaps, need to improve. Not only will this enhance your professional brand and image, but it also will increase the likelihood that you will receive an interview, thus greatly improving your chance to be hired.
10 Resume Writing Tips to Help Put Your Best Foot Forward
In the section below, we'll discuss some of our best resume writing recommendations about what you should include as well as what not to include in a resume:
Best Resume Guide Tip #1: List Only the Accolades You've Actually Achieved
The first of our resume writing tips is a simple rule that we teach children from a young age, yet some professionals still choose to ignore it: Don't claim credit for something you haven't done. According to a survey from CareerBuilder, "3 in 4 HR managers (75 percent) report having caught a lie on a resume, and only 12 percent of HR managers are more likely to consider calling a candidate that does something unusual or outrageous in for an interview."
When writing your resume, be honest; only list degrees and certifications that you have completed — and include only those that are pertinent to the job for which you are applying. If your degree or certification is in progress, you can list it with the date you anticipate it will be completed. Remember: This information will be reviewed and verified by a recruiter and hiring manager, so if it isn't accurate, they will find out, and your application will likely be removed from consideration.
Best Resume Guide Tip #2: Avoid Generic Job Descriptions
At the most basic level, the purpose of a resume is to paint a vivid picture of your professional life and career progression in a way that is easy to understand and follow. Considering that the CareerBuilder article mentioned above states that HR managers spend "less than a minute initially looking at a resume" and that "nearly 1 in 5 (19 percent) spend less than 30 seconds," you have very little time to grab their attention.
For the best resume writing, provide specific, detailed information about what each job entailed and highlight the skills, knowledge, and experience you picked up along the way. This means you should avoid writing generic descriptions and should include statistics or numbers showcasing your success with initiatives whenever possible.
Best Resume Guide Tip #3: Only Include Relevant Information
Your resume should contain only the most relevant information that serves a purpose. As such, this means you should remove anything that is unnecessary or does not provide value to your candidacy. For example, if you were captain of your high school volleyball team, that's great, but it isn't relevant for the resume of a 56-year-old IT security professional or a 29-year-old paralegal.
Best Resume Guide Tip #4: Clearly State Your Intentions & Goals
If you only want to work in an office environment, just want contract work, or need to work remotely, you should specify that on your resume up front. By clearly stating your intentions, there is no confusion or wasted time on the part of a recruiter or hiring manager who is looking for someone to work a position that does not meet your needs.
Best Resume Guide Tip #5: Tailor Your Resume & Cover Letter
One of the most essential recommendations we can make for best resume writing is to ensure that your resume and cover letter are tailored to the specific job for which you are applying. If your content sounds like it is for just any employer, a recruiter or hiring manager is going to be significantly more likely to move on to the next applicant without so much as a second glance.
As a bonus for our resume writing tips, we also suggest that if you can find out the name of the hiring manager or recruiter, be sure to address your cover letter to them directly. Not only is it a nice touch that will help grab their attention, but it shows that you made an effort to find out who they are.
Best Resume Guide Tip #6: List Your Jobs in Chronological Order
As we mentioned earlier, your resume serves as the roadmap of your career path. As this is a form of navigation, it's vital that you list information in chronological order (listing your most recent position first and concluding with your oldest job) with specific dates. Being vague about your past employment is a giant red flag for employers. Making a recruiter or hiring manager jump through hoops to find out information about you is a great way to ensure that your resume and application will take a one-way trip to the filing cabinet.
Best Resume Guide Tip #7: Check Spelling/Grammar & Use Consistent Style
Using proper spelling, grammar, punctuation, and style should not just be an afterthought. Using consistent font, style, and formatting throughout your entire resume not only helps make a strong first impression with recruiters and hiring managers, but it also makes your resume easy to read and understand. A resume riddled with typos, missing words, and punctuation errors is not only distracting, but it also shows a lack of attention to detail on the part of the candidate.
Best Resume Guide Tip #8: List Current Contact Information
While this should go without saying, we often find ourselves having to remind candidates of the importance of checking the basics — such as making sure your contact information is up to date. If you include an old email address or phone number, a recruiter or hiring manager won't be able to get in touch with you and will move on to another candidate.
Taking it one step further, it's also essential to ensure that you list a professional-sounding email address on your resume. A stellar resume with an email address of "ironmanwannabe@gmail.com" or "partyanimal@yahoo.com" will not bode well with prospective employers and falls in the "what not to include in a resume" category.
Best Resume Guide Tip #9: Be Prepared to Talk about Anything on Your Resume
When you include something on your resume, you've made that information a potential talking point with a recruiter or hiring manager. As such, you should be prepared to speak about any of the listed topics, projects, or experiences in depth and be able to discuss why you included it on your resume.
For example, if you say you are fluent in speaking German, don't be surprised if the hiring manager asks you to speak in that language — particularly if speaking that specific language is relevant to the position. Or, if you are applying for a front-end developer position and claim to be an expert, be prepared to talk about JavaScript, CSS, HTML, and other templating languages (such as PHP) if applicable.
Best Resume Guide Tip #10: Show a Clear Career Progression
Among the chief considerations for your resume is showing a clear progression in terms of holding positions that involve increasing levels of responsibility. The recruiter or hiring manager needs to be able to easily understand how your career has taken you from point A to point B. Not only does this help them gain a better understanding of your experience, but it also helps them answer any questions before they come up,
Speak with One of Our Professional Recruiters
We hope that you've found these resume writing tips helpful and informative. As part of an award-winning staffing and recruiting firm, the team at 4 Corner Resources is dedicated to helping candidates connect with the right client and vice versa. We take into consideration everything from each candidate's specific knowledge and skill set, to their level of experience and career progression, to the client's company culture. It's our mission to place the right candidate with the right employer every time. Considering that 4CR has a 92% client retention rate after placing more than 5,200 candidates with our clients, it goes to show that our team is doing something right.
To speak with one of our technical recruiters, contact us today by clicking on the image below.