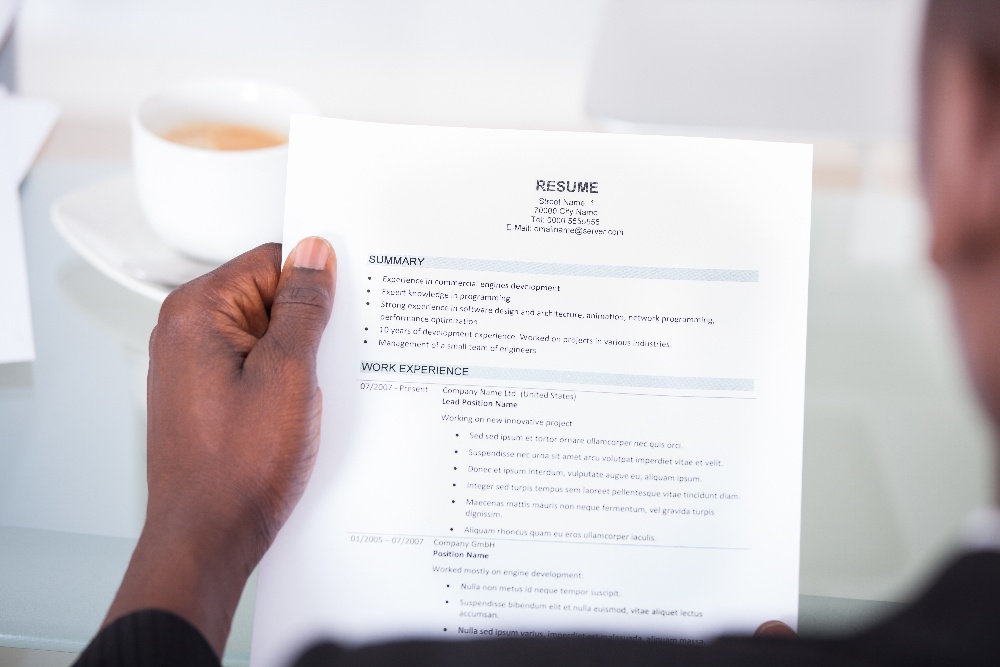 When you're looking for new talent to help your organization grow, it can be challenging to find the best people whose salary expectations fit your budget. It seems that you're increasingly asked to do more with less in the hiring process as human resources and budgets continuously dwindle.
In the U.S., the national average hiring process length is nearly 24 days, according to Glassdoor. The report also indicates that select areas have a more extended process period, such as Washington, D.C. and Albany, NY — both of which average 33 days. 
Some reports, such as the 2017 Talent Acquisition Benchmarking Report from the Society for Human Resource Management, even suggest that the average time-to-fill for a position can be as long as 36 days. Furthermore, to make it even more challenging, the average cost-per-hire increased by 7% year-over-year to $4,425 in the year the study came out.
To us, it's a blow to the gut to know that businesses face these hiring challenges. Unfortunately, we see these types of statistics every day. To be clear, it's important to invest both time and resources in building the best possible employee workforce, since it's the lifeblood of your organization. Still, to keep costs reasonable (and in turn, make sure the company is profitable), it's critical to find and hire the most qualified talent while streamlining your recruitment process.
Here are five ways to make the process of recruitment and selection more efficient. Follow these tips to speed up the hiring process and save on costs without sacrificing quality.
5 Ways To Make The Hiring Process More Efficient
1. Regularly update your job descriptions
Having accurate job descriptions is essential to the recruitment process. Clear, detailed job descriptions attract the most qualified candidates for the position and eliminate under-qualified applicants during the hiring process, which saves you time during screening.
Poorly written job descriptions, on the other hand, can attract an influx of resumes and copied-and-pasted cover letters from applicants who are in no way the right fit for the role. If you've ever been hit with an inbox avalanche right after posting a job, you know how frustrating and time consuming this can be—and worse, you risk qualified candidates getting lost in the shuffle.
Don't wait until you have a vacancy to update your job descriptions. Even when you're not hiring for a particular position, it's a great idea to go through and update your job descriptions periodically. This will help to keep your records current and will speed up the hiring process when you're ready to fill that role again.
2. Review your hiring process to address inefficiencies
When we fall into the habit of doing things the way we've always done them, we don't examine processes with a critical eye. This means that any inefficiencies that may be slowing down the hiring process will continue to hinder your organization.
Here are some potential bottlenecks to look for:
Having too many hands in the pot. This is a tricky situation to avoid. Depending on the position and level, many people may want to provide input during the hiring process — everything from what should be included concerning job responsibilities to how much the position will pay and even sitting in on interviews, all of which drag out the hiring timeline. Cutting down the number of people who provide input can help streamline the process of recruitment and retention.
Frequency and placement of position postings. Who is posting job openings? How frequently are they posting them? How long does it take to post positions? Where are they being posted? Where did the majority of your successful candidates come from (employee referrals, your careers web page, a free or paid job listing website, social media, etc.)? An even more important question is whether you should even be posting positions at all. Are you getting the wrong types of applicants? It may be better to rely primarily on your own sourcing first, only posting job listings publicly for select roles. Asking and answering these questions can help simplify and clarify the recruiting process.
Reviewing resumes. Sorting and qualifying candidates may not be a high priority for some of your colleagues. As a result, you may find yourself sorting through a pile of unqualified candidates — or, you may be waiting for extended periods to receive any resumes from your organization's human resources team. Establish a relationship with the individual who is responsible for handling this task to help keep the task top of mind for them. Better yet, agree upon a regular schedule for when resumes will be passed along and reviewed. Provide the person who receives resumes with any specific guidance you can about what you're looking for in a candidate and reiterates your timeline for making a hire.
Complex and lengthy applications. If your application form is too long or convoluted, it can dissuade people from applying. Review the hiring application with an editor's eye to determine whether all of the information it's asking for is necessary or if the application can be streamlined. Some ways to do this include cutting form fields and condensing the entire application process onto a single page of your website. Simplify the application as much as possible for the best chance of retaining candidates the whole way through.
3. Track your hiring metrics and review them often
Another way to spot breakdowns and inefficiencies in the hiring process is to keep an eagle eye on your recruitment metrics. These are measurements like time to hire, cost per hire, source of hire, and application completion rate that fluctuate over time. Together, they present a clear picture of how you're doing at every step of the candidate journey.
If, for example, you notice through watching your metrics that only 20% of applicants who apply for a role are making it through the screening process, you know there's room to improve the expectations you're setting about the role, be it through the job description, the methods you're using to attract candidates or the information available about the role on your website. If you notice a dropoff in candidates occurring later in the hiring process, like between the interview phase and the final hire, it could indicate a deficiency with your offer package, like benefits or salary.
We have a full post about how to leverage data to improve your hiring process here.
4. Ask employees for referrals
Often, the best way to source talent for a position is to look within your organization. This could mean either promoting or transferring someone to another position internally or having an employee refer someone they know.
According to a LinkedIn report, it takes an average of 55 days to hire a candidate who comes in through traditional recruitment mediums like job boards. Referred candidates, on the other hand, take just 29 days to hire, so zeroing in on this sourcing channel can help you make big improvements to your hiring speed.
Your most talented, trustworthy, and reliable employees are your most valuable resources. When a new role first becomes available, turn first to these top performers to find out if they know someone who would be a good fit. They're more likely to refer the perfect candidate for a specific job than if you started from scratch to find the right person.
5. Use a staffing agency to aid your hiring process
A professional staffing agency can help you source candidates across all levels and openings, including c-level executives, direct hires, contract hires, and temporary employees. Recruiters rely on an intricate mix of sourcing channels, referrals and relationship building to find the best talent, some of whom are passive candidates you'd have a hard time reaching otherwise.
There are many advantages to working with a recruiting and staffing firm to find talent, including:
Controlling costs,
Reducing risks,
Increasing workforce flexibility, and
Freeing up your staff to focus on business objectives.
Working with a high-quality staffing agency like 4 Corner Resources will help you attract and qualify a large pool of talented candidates in a short amount of time, saving you the hassle of sifting through a mountain of job applications. As part of the process of recruiting and selection, we screen out all the under-qualified applicants, helping you fill the role while having to physically review as few resumes as possible (and ideally, just one).
Partner With Our Award-Winning Agency To Simplify Your Hiring
We're experts at finding great people and connecting them with our clients. As a professional recruiting and staffing firm, we serve organizations of all sizes, from the largest enterprise organizations to small and midsize businesses (SMBs) in the greater Orlando area and beyond.
We offer flexible and agile direct-hire, contract staffing, and contract-to-hire solutions across a wide range of industries and skillsets. As your trusted staffing partner, we will serve as an extension of your organization and work with your goals in mind to meet your hiring needs.
Want to streamline your hiring process to make it more efficient and effective? Contact the experts at 4 Corner Resources today.