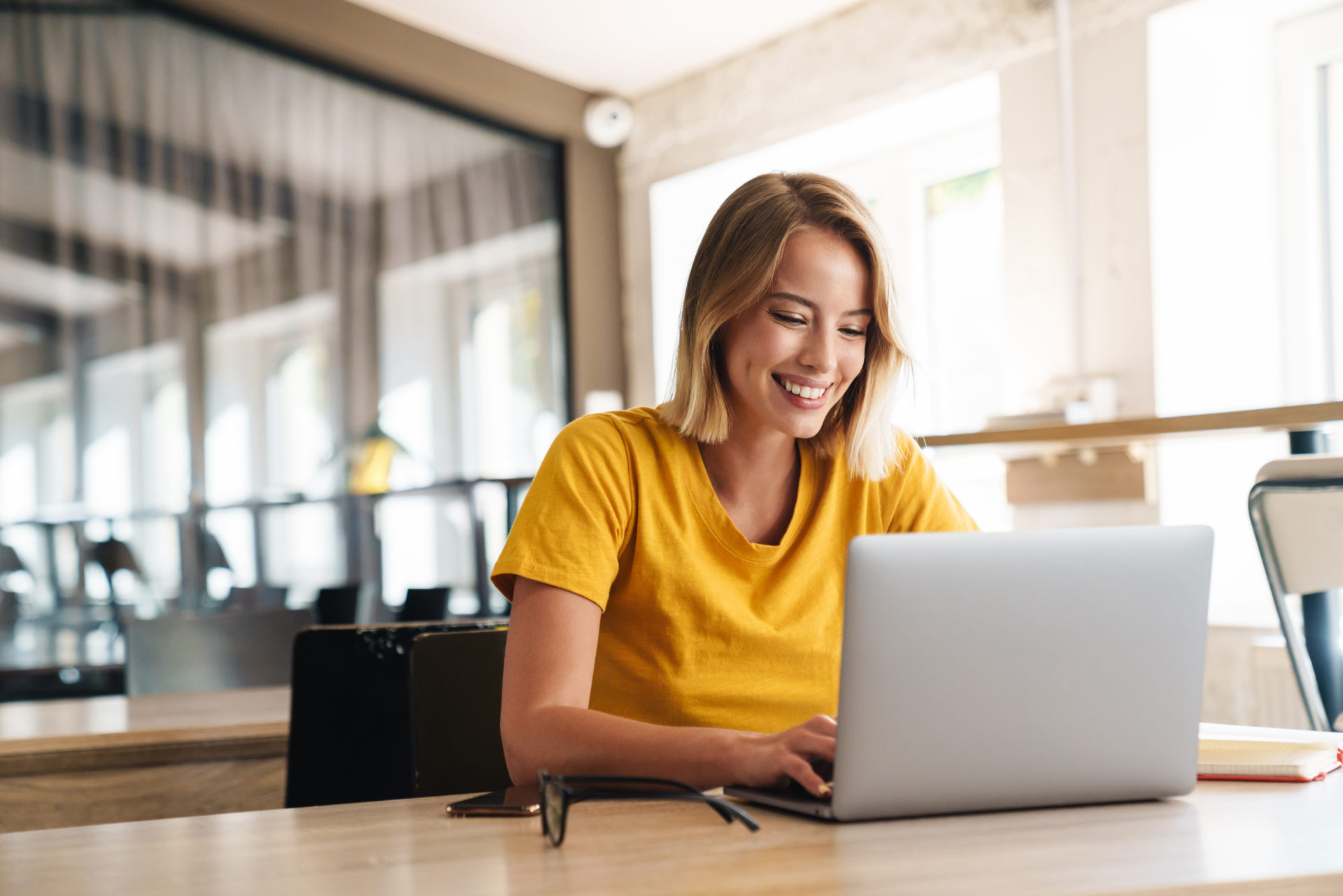 Step one is determining the best places to post jobs if you want to hire the best workers. Hiring great people means you need a top-notch pool of candidates to choose from, and to reach those candidates, you need to go above and beyond to get your job in front of them, now more than ever.
In a market with the lowest number of job seekers since 1969, writing beautiful and catchy job descriptions isn't enough to bring the applicants rolling in. While your job descriptions are certainly important, these days, they're far from the only component of successfully sourcing candidates. Where you place those listings is key.
Why Rethinking the Best Places to Post Jobs is Important
In the past, you may have copied and pasted your job listings across a few different online job boards, sat back, and watched the applications pile up in your inbox. Those days are long gone, so posting your open positions to the same old handful of places won't get you very far. How people find jobs have changed, and your strategy for attracting candidates needs to change accordingly.
Candidates are increasingly likely to switch fields, so you must think beyond the typical job search sites and Facebook groups limited to your industry. Additionally, more job seekers are looking for remote and freelance roles. If a contract worker can fill your role, expanding your search to freelance platforms can bring in a host of new and qualified applicants.
That being said, you're probably now wondering where to post jobs to get the most qualified eyes on your vacant positions. Here are a few of the best places to post jobs for increased visibility.
Related: How to Write a Job Description to Attract Top Candidates
Top Job Posting Sites
1. Your website
Posting open jobs on your website isn't new, but it's still essential and should be the first place you go when you have a new job to fill. If a candidate is considering applying but can't find information on your website, they're likely to assume the position has already been filled. A job seeker is often aware of a specific organization they'd like to work for or knows of some local companies operating in their area of expertise.
For example, suppose an individual is currently working at a marketing agency and looking to make a career move. In that case, they are likely already familiar with other nearby marketing agencies they could apply to. In these cases, candidates will frequently begin their job search by visiting those companies' websites directly to check if they have any open positions. Therefore, it is important that your website has a clear "careers" page or section to list any job openings and further contact information.
2. Social media
Wondering how to attract job applicants from younger, tech-savvy generations (like Millennials, who now make up the largest segment of the workforce)? Reach them where they already are: social media. Your social media pages can be a powerful tool to reach consumers and job seekers.
For this reason, you may want to post your job openings on Facebook, Twitter, and Instagram. It's a great way to reach potential candidates who are already loyal followers of your brand and familiar with your business model, culture, and values! Another must: ask your followers to share your job listings. Referrals are consistently one of the top sources for well-qualified candidates.
Related: How Facebook Can Enhance Your Recruitment Strategy
3. LinkedIn
With over 800 million members, LinkedIn can offer your business a large pool of potential candidates. You can post jobs on LinkedIn, search for profiles matching the skills and experience of your open positions, and message potential candidates directly. You can post your job openings on LinkedIn for free, but the site also offers a paid option.
Paid job postings leverage "smart targeting" to get your ad in front of the right candidates, even if they're not actively seeking a new position. The cost of this will vary based on your geographic location, so it may be a valuable option depending on your budget and the level of competition for talent in your location.

4. Online job boards
You will definitely want to post jobs online in today's digitally-driven world. After all, the most well-known job board websites (such as Careerbuilder, Monster, and Indeed) get millions of monthly searches. They operate like a search engine — a job seeker inputs their skills, industry, and location, and the board pulls up results for the job openings that match. You can use these sites to search for resumes, post jobs, and even run pay-per-click job advertising campaigns to put your position at the top of your ideal candidates' search results.
This can be a fantastic way to get your job opening in front of a large audience, but it also means you may have to weed through many unqualified applicants. To combat this, you may want to use a more niche online job board specific to a certain location or industry. Even job board websites are exclusively for remote work or freelance/contract opportunities if your business utilizes these positions.

5. Virtual college career fairs
Where can you find a lot of people in one place who are looking for a job? A college campus! Thanks to the pandemic, many of the college career fairs that were once a gold mine for young talent have gone online, which is beneficial to employers who want to reach prospective candidates from schools all over the country. You can also post your open positions on college job boards via the student union or career services office. These are effective ways to connect with and expose your brand to young professionals eager to start working and learning.
Related: Tips for Hosting Virtual Hiring Events
6. Professional organizations & associations
If your organization is involved or affiliated with a professional organization or association, that can be a great place to network with professionals in your area and industry. You may want to reach out about your job listings, as they may post them on their website or in their newsletters or emails.
Also, remember that simply being active in professional organizations and representing your company at local networking events can be an incredibly effective recruitment tool. This way, you're not only getting the word about your open positions out to other professionals in your industry but are actually able to form personal connections that may lead to a filled job position later!
7. FlexJobs
Over the last two years, millions of workers have gone remote and never plan on returning to an office. You can't rule out this workforce segment if you want to compete with top employers. FlexJobs caters specifically to remote positions and the candidates looking for them. Because FlexJobs is subscription-based, you won't be competing against the avalanche of poor-quality job listings you sometimes get buried under on free job posting sites.
8. Industry Forums
In a super competitive hiring market, sometimes making your search more narrow rather than more broad is the answer. Niche down by posting your listing on industry-specific sites, like GitHub for developers, HCareers for hospitality workers, and eFinancialCareers for financial professionals.
Still Unable to Find the Right Candidate? Turn to a Professional Staffing Agency
These tips represent a starting point — but are you still having difficulties sourcing candidates for your open position? Are the applications rolling in, but you feel overwhelmed screening resumes and selecting the right candidates to bring in for further interviews? If so, it is probably the right time to turn to professionals.
Professional staffing agencies or headhunters offer a laundry list of benefits, but one of the most valuable is their access to a vast pool of candidates. High-quality professional staffing agencies attract top-tier talent because their recruiters are constantly working on expanding their professional networks. By maintaining relationships with both active and passive job seekers, they can connect with these candidates on your behalf.
When you can find employees whose services provide significantly greater value than the cost of hiring them, your business can scale — without spending countless hours posting job descriptions and rifling through an endless stack of resumes yourself.
Related: The Benefits of Working with a Staffing Agency
Partner with 4 Corner Resources to Attract the Most Qualified Job Applicants
We are a nationally-recognized recruitment agency headquartered in central Florida and continually ranked among leading Orlando staffing agencies. We also work with companies of all sizes across the United States to fill everything from high-volume jobs to specialized positions. No matter what kind of position you are looking to fill, we can help — we offer a variety of staffing solutions, including direct hire recruiting, contract staffing, contract-to-hire staffing, and payrolling services.
We often source hundreds of candidates for a single job opening to find you the ideal fit. If an in-house recruiting team posted the same job, it may not get nearly the same volume of applications. Beyond putting your job openings in front of the right people, we screen, interview, and check references as part of our recruiting process. Then, we deliver the best matches straight to you!
Contact one of our recruiting experts today to learn more about how a relationship with 4CR can bring the best candidates to your business.