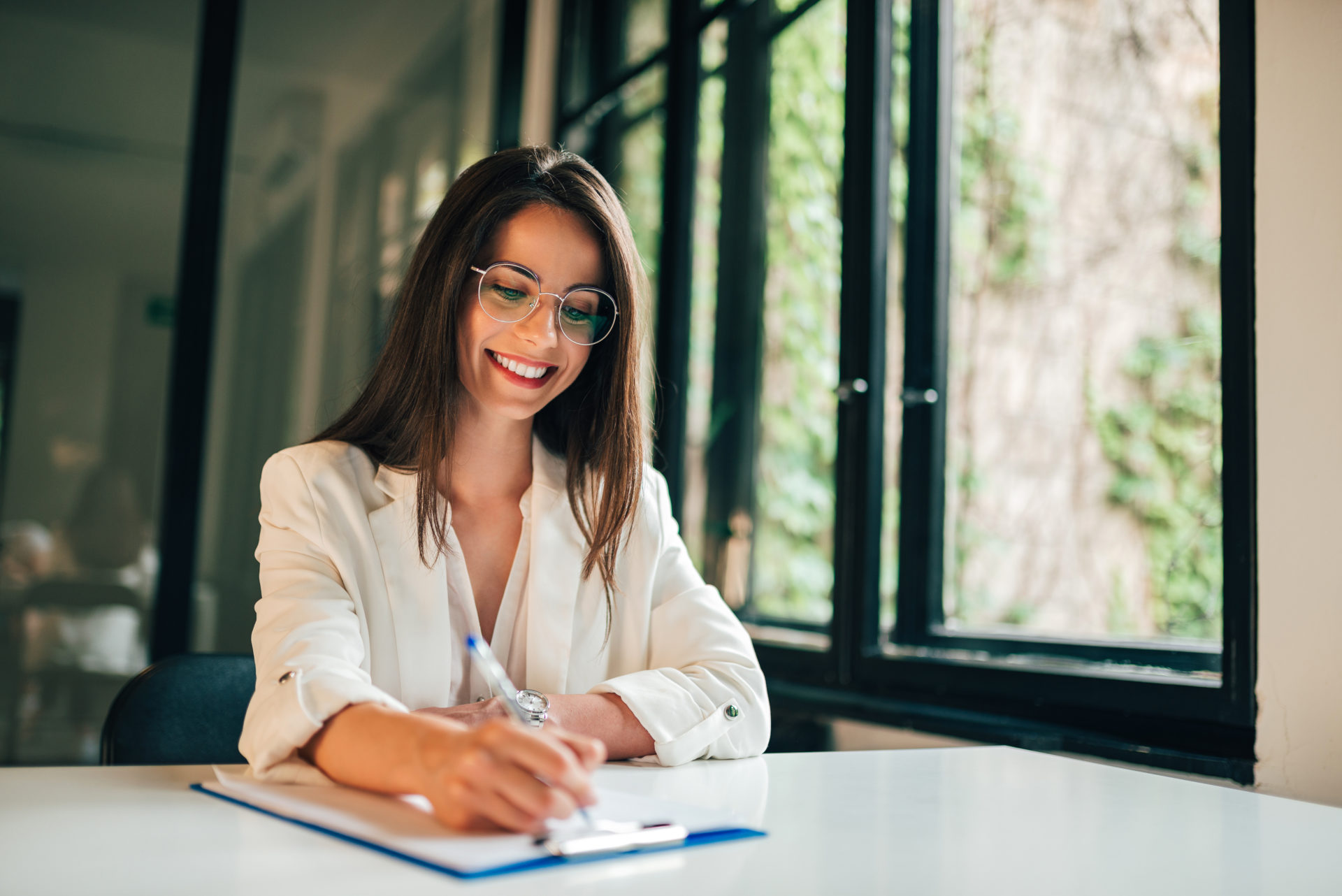 If you have an open position on your marketing team that you need to fill, it can be difficult to find the right person for the job and the team. The interview process is a good way to narrow the field and zone in on the candidate you want to hire. Different companies look for different qualities and skills for a particular position, so some of the questions you ask might be tailored toward finding someone who meets those requirements.
However, you can also ask any number of common questions that can assist you in your selection process. The interview is the applicant's chance to showcase their abilities and their personality. With the right questions, you can use the interview to get a better feel for who the candidate is, what their goals and motivations are, and how well they might fit in with your team.
Here are some common, effective marketing interview questions, along with notes on why the question should be asked and what kind of answers you should expect from your candidates.
Best Interview Questions to Ask Top Marketing Talent
1. Why are you interested in a marketing career?
This question is intended to allow the candidate to show you their knowledge of the industry and explain what interests them about marketing. They might say that their favorite school courses were in marketing or that they were exposed to marketing in a previous job and were inspired to pursue it as a career. This is where they might tell you about internships or other work experience they've had, where they graduated from, and if they've completed any certifications in marketing.
2. What is your 30-second elevator pitch?
An elevator pitch has to be as fast as if you were in an elevator, and the door was about to open. This question gives the candidate a chance to present themselves in a quick, concise manner. They might go heavy on past experience or more on personal traits, but the objective is to see how creative they are and how fast they can think on their feet. They will typically mention what they think is most important about them, which can also show you how they view themselves in the workplace.
3. Which social media platforms do you use?
If the candidate is serious about the desire to work in marketing, then they should be competent using most or all of the major social media platforms. If they lack social media presence, personally or professionally, then they might not be a good fit for you. On the other hand, they might even tell you about their proficiency with one or more niche platforms. Showcasing this knowledge shows you that they are well-versed in social media. If they can give examples of how they've used social media platforms to increase online presence and brand awareness in a previous job or internship, all the better.
4. What do you believe are the three most important skills in marketing?
This question gives the candidate a chance to discuss their skills and experiences. This question has no right or wrong answer, so regardless of which skills they give you, the importance here is how passionate they are about their choices. If they reference skills that you mentioned in the job listing, then you know they were paying attention. If they stumble here, it might mean they aren't sure which skills they would consider important or they aren't sure which skills they think you find most important. That might be a sign that they aren't what you're looking for.
Related: In-Demand Skills for Marketing Candidates
5. Discuss a challenging project you worked on that required collaboration from other teams. What did you learn?
This question tells you how well the candidate works as part of a team and how well they might have directed the team toward achieving its goals. The example they give you might not even be related to marketing, but the answer can still tell you things such as how involved they were in the planning stage, how strong their organizational skills are, and whether they were able to coordinate or lead a project by delegating responsibilities.
6. How familiar are you with our company's target market?
This question tests how much the candidate knows about your company and shows that they came prepared. It's not hard for a candidate to do a little research before the interview. Those candidates who don't bother to better understand your products, services, and target audience beforehand might be showing a lack of interest or passion in what your team does.
7. How would you respond to negative reviews of a product you were marketing?
This question tests a candidate's communication, critical thinking, and problem-solving skills. If they can give you a good answer, or better yet, an example of how they turned a subpar customer experience into a positive one, they might be the candidate for you.
8. How do you manage the launch of a new product?
This marketing interview question demonstrates leadership qualities. A candidate might tell you how they planned, tested, and successfully launched a campaign, or they might only be able to give you an outline in theory. Either way, if the applicant has the basic steps down, then it shows they know the process. If you're looking for a strong team member to hit the ground running, and the applicant doesn't know the steps involved in managing a new product launch, then they might not be right for the position.
9. What motivates you in your job?
This is an important marketing question to ask any candidate. You want to know what drives them and whether you, your company, or your team can match that motivation. The answer can give you insight into what the candidate values in a job and what they expect to get out of this one. You can learn how well the candidate might perform in the context of your work environment. They might be data-driven, growth-minded, or motivated by money. They also might mention that they felt stifled in a past job or were micromanaged and not able to be creative. A candidate whose motivations line up with you, your company, and your team goals can be a great addition to the team.
10. Tell me about one of your hobbies.
A good marketer can make paint drying on a wall sound interesting. You can learn a lot about the candidate's ability to pique interest with this unique interview question and see how well they sell you on the topic. You can tell right away which candidates are natural conversationalists and which ones might not be so polished and passionate.
11. Can you give me an example of a product that you think was marketed incorrectly? How would you fix it?
This is a good question to ask, especially if a candidate has little experience to go on. They might not be able to give you an example from their last job, but they should be able to discuss a product that everyone is aware of. A quality candidate can tell you why they think a product was marketed incorrectly and what they would do to fix it. They'll show you that they can spot a problem and offer a solution, giving you insight into what their working style is without any prior experience to show.
12. How do you stay current on the latest marketing trends and techniques?
A good candidate should be able to discuss how they stay current on new trends and strategies. They might even give you some recent examples that marketers are adopting and can cite where the information came from. Bonus points if they regularly take training courses and attend seminars and marketing conferences.
13. What makes you stand out from other marketing candidates?
This can be a make-or-break question. Those who can rattle off their unique skills, traits, and experience go to the head of the class. Extra credit goes to those who can tell you how those traits can benefit your team and your company. Those who fumble with this question might not be that team member who will stand out for you. Desirable traits to look for including a high level of creativity, leadership qualities, negotiation and persuasion skills, and self-motivation.
14. Where do you see yourself in five years?
With this question, you can get a good idea of a candidate's career ambitions. Maybe they have set lofty goals and want to quickly move up the ladder. They might be interested in training and continuing education. Or they might want to specialize in one aspect of marketing. These are the types of answers you should be looking for.
Hire The Best Candidate With Our Staffing Experts
You can use these marketing-specific interview questions, or create similar ones, as well as using questions specific to the job or the company that you feel are important. Don't only listen, but watch how each candidate reacts to the questions. Personality comes out not only in how a candidate communicates verbally but also in their appearance and demeanor. The candidates who stand out will have sharp answers and will look and act professional, regardless of what you ask them.
If you've been struggling to hire the best candidates for your job, 4 Corner Resources can help. As an experienced marketing headhunting firm, we'll interview and screen candidates so you don't waste your time.
Contact us today to see how we can help you secure the perfect marketing candidate.