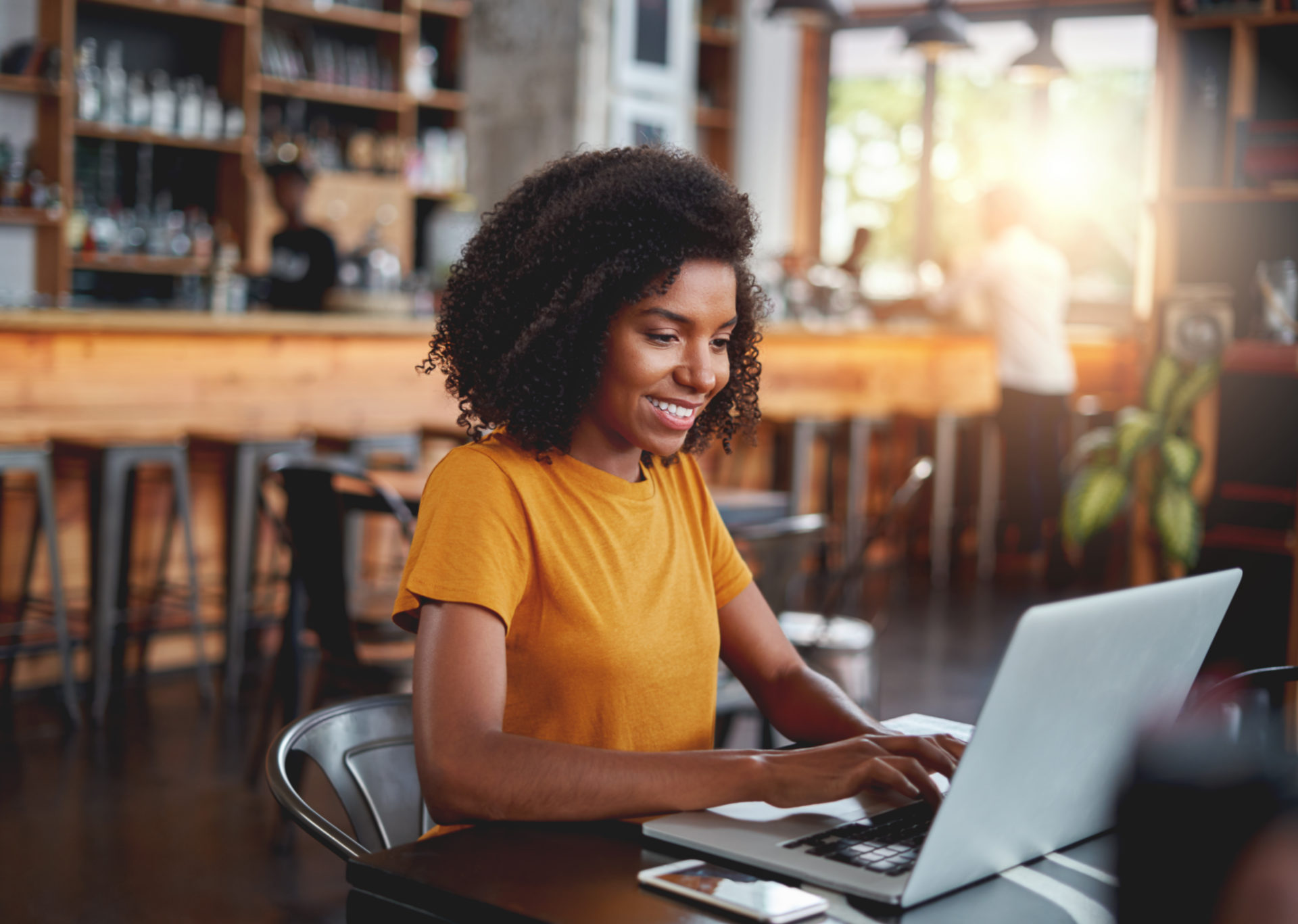 Wondering how to follow up after a job interview? We've been in your shoes. Waiting to hear back after an interview is no fun, and yet it's part of the process for almost any job you apply for.
Sometimes, there's just no update to share. Other times, you can get one if you ask the right way. Plus, how you follow up after a job interview–including when you do it and how often–can impact your candidacy. 
Instead of waiting around for the phone to ring, it's best to be proactive, as there are numerous things you can do after an interview to increase your odds of being invited in for a second one or landing the job.
Not sure where to start regarding how to follow up after a job interview in a timely, professional way? We'll share five best practices to keep in mind — plus what to do if you're still not making progress in the interview process after applying them.
Why Follow Up After a Job Interview?
The first reason to follow up after a job interview is to express your gratitude. Most interviewers expect to hear from candidates at least once in the form of a thank-you note, so you want to check this box shortly after your initial interview to cement the good impression you made.
Following up after a job interview also benefits you by keeping your name at the top of the interviewer's mind. It reminds them of your strengths as a candidate and ensures you don't get lost in the shuffle, especially if you were one of the first candidates they interviewed.
Finally, following up professionally in a non-intrusive way can help you obtain the highly desired status update on the job you've been waiting for. 
What to Do After Your Interview
1. Confirm contact information and ask about the next steps
The first best practice for following up after a job interview actually starts before it's even over. After an interview, you should always ask what the next steps are in the company's hiring process as you move forward. Will they contact you to come in for a second interview in the next two weeks, or will they make a final decision shortly? Will they notify you if they've decided to go in another direction, or do you only receive a call if you've made it to the next round?
Knowing what to expect can help you determine how soon to follow up after an interview and can reduce any uncertainty you may feel about the interview process. However, you can't follow up after a job interview if you don't know who to follow up with. Be sure to confirm the interviewer's contact information before you leave. If multiple people interviewed you, try to get all of their names and titles. This way, you can send an individual thank you to each person you spoke with.
If you cannot get their contact information during the interview, ask the main interviewer or person who coordinated the interview for those details in your follow-up email. If an HR rep or recruiter helped coordinate your interview, they can also be a great asset for getting this information. 
2. Send a timely follow-up email
Once you've had your job interview, waiting to hear back can be nerve-wracking. You're probably asking yourself, "How soon to follow up after an interview is too soon?" The follow-up after an interview timeline can differ depending on the position and industry. Still, we recommend following this rule of thumb: send a follow-up later the same day or one day after your interview. 
The hiring process may seem like it drags on forever, but keep in mind that timing for employers is not the same as it is for applicants, and companies can fill certain positions very quickly. So, don't wait for more than a day or two to follow up, or the job you applied for could already be filled before you do. Plus, most employers expect a timely thank you after an interview, so not sending one could reflect poorly on you as a candidate. 
One of the common uncertainties candidates face is how to write a follow-up email after an interview. Send a genuine note to each person you spoke with, thanking them for their time and stating that you appreciated and enjoyed the chance to interview and learn more about their company. It doesn't have to be lengthy. One or two sentences are sufficient. 
Choose a subject line that will help make sure your interview follow-up email gets opened, like 'Yesterday's interview' or 'Job interview follow-up.' Another strategy is to go back to the last email in the thread where you coordinated the interview and reply to it so that there's a 'Re:' ahead of the subject. This is a surefire way to help make sure your message is received. 
Wrap up the email by highlighting your interest in the position once again, asserting that you believe you are an excellent fit with a summary of one or two sentences indicating why given your skills, experience, and interests. Finally, let them know that you're looking forward to speaking again soon and close with a professional signature.
Related: How to Write a Follow-up Email After an Interview
3. Connect with your interviewer online
After you have sent your follow-up email, you may also want to connect with your interviewer through a professional platform such as LinkedIn. This could help you find an opening for a deeper connection or additional touch-base that makes you stick out in the interviewer's mind. For example, maybe you mentioned a newspaper article you just read during a question that arose during your interview. If it's relevant to their business and they seem interested, you could send a quick note forwarding it along to them.
It's also a good idea to think beyond the current position for which you've just applied and interviewed for. Even if you don't get this particular job, there may be another opening in the future that is better aligned with your skills and experience. If you're connected on professional networks, they're more likely to reach out if you cross their mind when looking to fill a different position.
Related: How to Connect With a Recruiter on LinkedIn
4. Notify your references
Depending on the employer, having quality professional references can be essential to your job search and interview process. You should always ask and be sure that a potential reference would be comfortable endorsing you before you ever put them on your resume or application.
Then, it's a good idea to let them know that you're in the interview process with a new company so they know they might receive a call or email. This gives them time to think about what they want to say — after all, you don't want them to feel like they're being cold-called or caught off guard by your potential employer. You may want to tell them a little bit about the potential job, and why you are so interested and summarize any points, you may want them to stress in their recommendation.
Related: How to Ask for a Reference
5. Keep applying
A healthy dose of patience will help keep you from going crazy while waiting to hear back on a job opportunity, but you shouldn't get complacent. Don't assume you have the position just because you had a great interview or even if the interviewer hinted at making you an offer. 
Jobs fall through for various reasons, like a unicorn candidate coming in at the last minute or the company eliminating the position instead of hiring someone new. Until you have an official offer in writing, it's in your best interest to keep up your job search momentum. The more interviews you can land, your chances of ultimately getting a job are stronger. 
While following these best practices for following up after a job interview should put you in a better position to land a second interview or job offer, things may not always go your way. Here are some additional tips in case your post-interview follow-up doesn't get the response you were looking for.
How to Handle an Unclear Response When You Follow Up After a Job Interview
Don't be discouraged if you've sent a job interview status follow-up email and received the lackluster "I'll get back to you when I know more" response. As much as you want a timely and concrete answer, be patient and respect the interview process that the company has in place. It's typically your best bet to respond with an email along the lines of:
"Hello, [interviewer's name],
Thank you for the update! I look forward to connecting again soon, and please let me know if there is anything else you need from me at this stage in the process.
Best regards, [your name]."
Then, wait for the company to reach out if and when they want to move forward. If you never hear back, are really interested in the position, and have waited a reasonable amount of time without any updates (a good rule of thumb is after at least seven business days), consider sending another email to check in. You may want to say something like:
"Hello, [interviewer's name],
After our last conversation, I just wanted to circle back and see if you have any updates on the status of this position. I'm very interested in joining your organization and think I would be a great fit for this particular role. I look forward to hopefully speaking about it soon!
Best regards, [your name]!"
Remember that if you have received and taken another offer during this downtime, it's a best practice to reach out to the hiring manager and gracefully let them know that you're withdrawing from their interview process.
What to do After a Job Interview Follow Up Email With No Response
It can be unsettling if you sent a well-written, professional job interview follow-up email with no response. However, there could be numerous reasons why an employer hasn't responded to your follow-up after a job interview. Remember, your interviewer is busy — they have other job responsibilities and may still be slowly weeding through stacks of job applications, conducting more interviews, or simply working on an important project.
Some companies even have requirements that a certain number of candidates be interviewed for each open position, and your interviewer might be working to reach that benchmark before they can make a decision. 
If a whole business week has passed without any response to your original follow-up, you may want to send one more saying something such as:
"Hello, [interviewer's name]
I just wanted to follow up again to see if you had any updates regarding the X position. Please let me know when you have a chance to respond. Thanks!"
Best regards, [your name]!"
By making it a priority to follow up in the first place, then doing so again if a response was unclear or nonexistent, you can effectively stick out in an interviewer's mind by showing your professionalism and commitment to wanting to join their organization!
If you've sent three follow-up messages and still have no response, your best bet is to put the position out of your mind for the time being and focus your efforts on other applications. Don't get discouraged. Getting a new job can be a numbers game. The more time you spend identifying positions that are a good fit for you and putting together high-quality applications for them, the more likely you are to eventually wind up in a great new role.
Speak with One of Our Professional Recruiters Today
We know the job market is competitive, and we hope you've found these best practices for following up after a job interview helpful. Consider partnering with a recruiter or a headhunter.
The team at 4 Corner Resources is part of an award-winning staffing and recruiting firm that is dedicated to helping candidates connect with the right client — and vice versa. We consider everything from each candidate's knowledge and skill set to their experience level and career path to the client's company culture when matching candidates to employers and positions. It's our mission to place the right candidate with the right employer every time. With a 92% client retention rate after placing more than 5,200 candidates with our clients, it's clear that our team is doing something right.
We're ready to successfully place you in a job that's an ideal match. Browse open jobs, or contact one of our professional recruiters today!