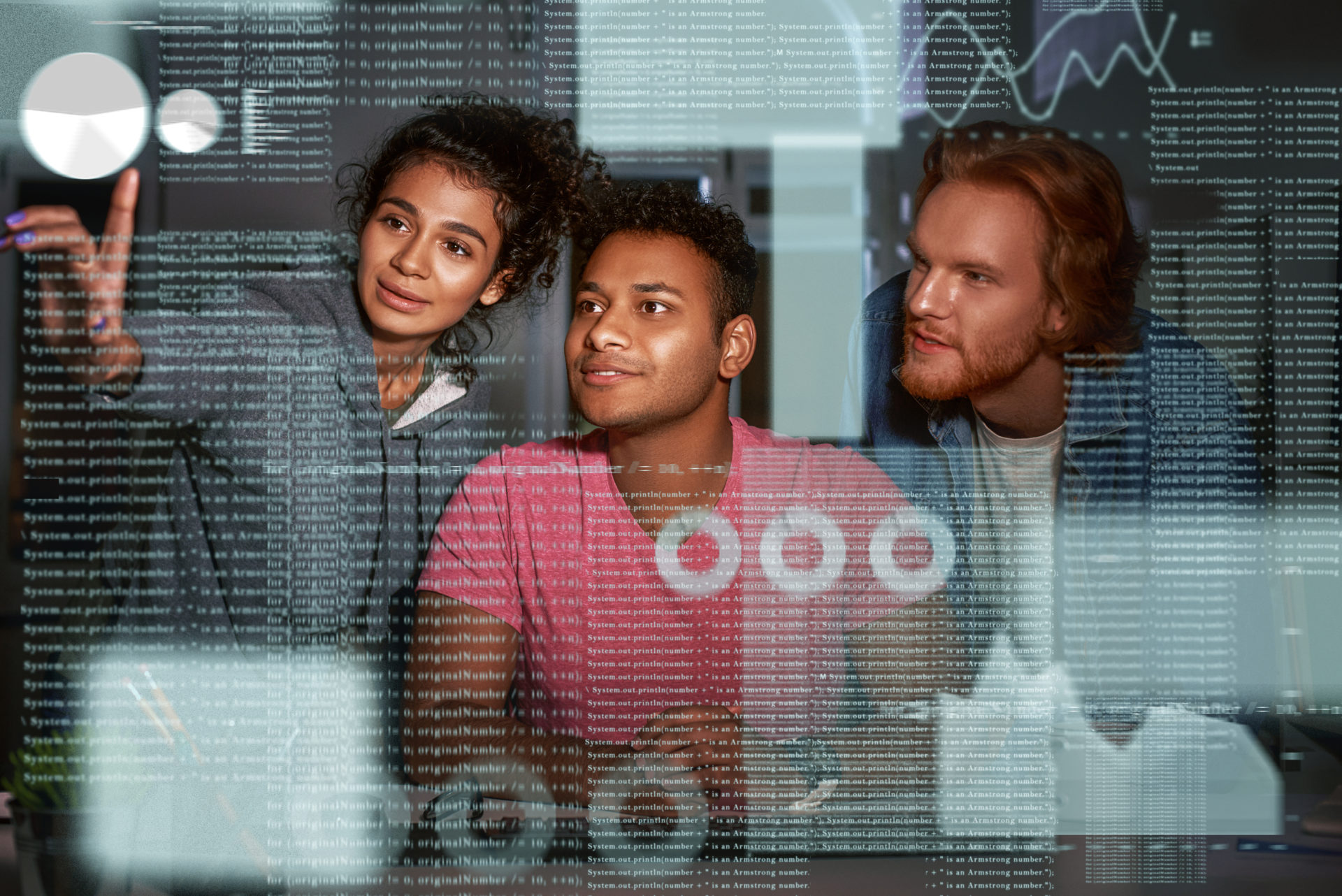 IT industry trends continue to evolve rapidly amidst technological advancements, strong global demand, and digital transformation in all sectors. The growth outlook for the IT industry is stronger than ever, with tens of thousands of lucrative IT jobs unfilled nationwide. This illustrates the need for information technology professionals of all experience levels and emphasizes the demand for qualified IT staffing agencies to help find them.
According to the U.S. Bureau of Labor Statistics, employment in computer and information technology professions will increase by 13 percent by 2030, with the demand for these employees driven by an escalating need for cloud computing, information security, and big data. The growing number of technology companies and the subsequent high demand for qualified professionals mean IT salaries are flourishing. 
A recent report by online job marketplace Hired pegs San Diego, Austin, and Seattle as the cities with the fastest-growing tech salaries. However, the surge in remote work means talent is matriculating across the rest of the United States and IT employees have their pick of affordable places to live.
IT Salaries Breakdown
IT is a lucrative profession, even for entry-level workers. From there, the earning potential only grows.
According to the Bureau of Labor Statistics, the median salary for workers in computer and technology occupations is $91,250. That's more than double the median annual wage for all occupations, which is $41,950.
IT workers can stretch their salary even further by opting for smaller metropolitan areas that have emerged as tech hubs, like Charlotte, North Carolina, where information technology professionals can land IT jobs that are double and even triple the average salary in the state.
Research by Business.org concludes that the top five best-paying states for tech workers are Washington, California, Washington, D.C., Virginia, and Massachusetts. Technology employees in Alabama out-earn their peers in other industries by the highest margin, making an average of 85% more than other occupations in the state. 
Information Technology Job Outlook
A recent report from IT and networking company Cisco and market intelligence firm IDC discovered that digital transformation is driving the industry and generating demand for new roles, providing opportunities for people looking to begin or expand their IT career. This particular report projects that more than five million IT jobs will be added by 2027. Therefore, the job outlook for information technology roles is significantly positive.
Using information from the U.S. Bureau of Labor Statistics, IT jobs with exceptional growth projections include:
Other in-demand IT jobs, according to the U.S. Bureau of Labor and Statistics, and several other IT industry reports, include:
As technology further evolves, current roles are expanded upon, and new positions arise, the IT job market does not appear to be slowing down.
IT Industry Trends
An average of more than half a million jobs were created each month in 2021, and the latest data at the start of 2022 indicates a job market that continues to be strong. There are more than ten million overall job openings in the United States, and many experts predict that the labor market will normalize in the year ahead after experiencing some wild swings during the height of the pandemic. 
The IT job market is competitive, and since technology is a prominent part of a company's day-to-day operations, attracting and retaining exceptional talent is crucial for the bottom line.
Advantages of Partnering With an IT Staffing Agency
Expertise
IT staffing agencies understand industry trends as well as the rapidly evolving skills in positions like the ones mentioned earlier in this article. What are the trends in certifications? What hardware and software are emerging? IT staffing professionals are savvy and have their fingers on the pulse of the complex IT industry; giving non-industry hiring managers a reliable source of relevant and reliable information.
Increase retention, reduce risk
It's expensive to train a new employee, so high turnover hurts a company's bottom line in addition to its morale. Partnering with an IT staffing agency minimizes the risk of hiring a team member who is not an ideal fit because of the highly defined screening procedures.
Locate passive prospects
Since the IT job market is sizzling, talented employees are in demand, and, generally, the best information technology professionals are already employed. That does not mean they will hesitate to pursue a better opportunity when one arises! IT staffing agencies have the connections, relationships, and resources to locate passive prospects to help your company attract premium talent.
Partner With 4 Corner Resources For All Your Tech Staffing Needs
We are an experienced and innovative leader in helping companies like yours find skilled and qualified team members for your vacant positions.
Our staffing solutions are for businesses of all sizes – from startups to SMBs and large corporations throughout the United States. Our knowledge and passion for what we do, and our flexible terms and conditions, set us apart in the world of headhunting and recruiting.
If you need help identifying the right candidates for your vacancies, we welcome the opportunity to connect! We're on standby to help you transform your workforce and find the ideal candidate today!
Resources and Sources
https://www.bls.gov/ooh/computer-and-information-technology/home.htm
https://www.crn.com/slide-shows/managed-services/6-cities-where-tech-salaries-are-growing
https://www.business.org/hr/benefits/highest-tech-salaries/
https://www.usnews.com/news/economy/articles/2022-01-10/2022-sees-a-labor-market-reaching-full-employment