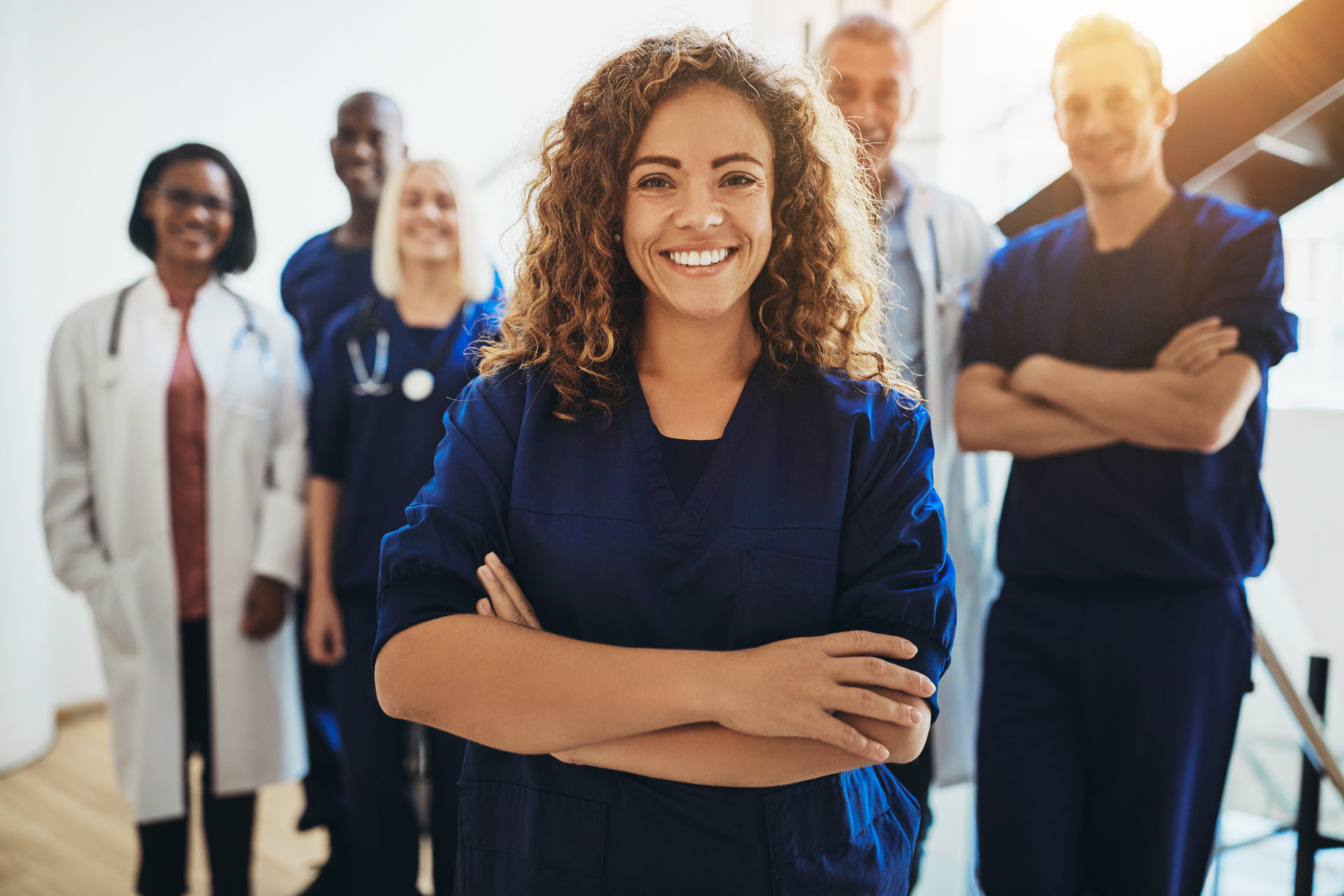 There are more Americans who are 50 years and older today than at any point in our nation's history. Considering that, and the fact that lifespans continue to increase, job growth is projected for the short term and long term in healthcare professions.
Attracting exceptional candidates for in-demand healthcare jobs can be challenging for employers. Experienced and talented prospects understand their worth, and they expect higher salaries, generous benefits, and an inviting culture.
According to the Bureau of Labor Statistics occupational projections report, these jobs represent the careers with the most projected growth:
Home Health Aides
With a projected 47 percent increase in the 10-year period ending in 2026, home health aides are anticipated to experience the highest rate of growth. The compensation for home health aides is typically just above minimum wage, many opportunities are available, no college degree is required, and it is an ideal starting point to other healthcare professions. The average median salary according to CareerBuilder is $30,000.
Physician Assistants
Physician assistants (PAs) are well-paid healthcare professionals, and it is a segment that is projected to grow 37 percent through 2026. A bachelor's degree is required, plus a master's degree from a PA program.
Nurse Practitioners
Nurse practitioners are among the highest of the in-demand healthcare jobs, representing a 36 percent expected growth. Similar to PAs, nurse practitioners receive generous compensation. These advance practice nurses are tasked with the responsibility of assessing and treating patients.
Physical Therapist Assistants
Physical therapy assistants work with physical therapists in implementing rehabilitation exercises and programs. This profession is projected to grow 31 percent through 2026. Many physical therapists start as physical therapy assistants or physical therapy aides, the latter of which is expected to experience a 29 percent growth.
Medical Assistants
A college degree is not required to become a medical assistant. This is in-demand healthcare profession that is anticipated to see a 29 percent growth. Medical assistants help nurses and doctors with tasks like drawing blood, taking vital signs, giving injections, prepping exam rooms and helping with minor procedures.
Physical Therapists
Today, students preparing to become a physical therapist must earn a doctoral level degree. They generally work in health practitioners' offices, in-home healthcare, hospitals, nursing homes, and doctors' offices. The outlook projects a 28 percent growth through 2026.
Registered Nurses
Much has been written and said for years about America's nursing shortage. Though the growth rate is slowing, registered nurses (RNs) expect to see a 15 percent increase through 2026. Many RNs also have a bachelor's degree, and many start out as medical assistants or home health aides while they pursue their advanced education.
Physicians and Surgeons
There is a shortage of primary care physicians and surgeons, and a rising demand for specialists. There is also a shortage of mental health professionals, including psychiatrists. The demand for physicians is projected to increase by 13 percent through 2026, resulting in approximately 91,400 jobs.
Licensed Practical Nurse (LPN) and Licensed Vocational Nurse (LVN)
LVN/LPN positions are expected to grow by 12 percent. LPNs and LVNs do not require as much education as RNs, so the pay is less. Many LPNs and LVNs eventually become RNs.
Additional Highly Compensated Healthcare Jobs
GOBankingRates analyzed occupations from the Bureau of Labor Statistics (BLS) that offer a median salary between $100,000-$150,000 in 2018. The study also determined the employment growth outlook and the top-paying metropolitan areas for each job. Healthcare positions in the list include:
Pharmacist
Pharmacists dispense prescription medications to patients and educate them on the safe usage of their prescribed drugs. Employment for this segment is expected to rise by six percent through 2026.
Podiatrist
Podiatrists are doctors who diagnose and treat complications with the foot. This profession has a projected growth of 10 percent through 2026.
can expect an increase of 1,100 positions in their field between 2016-26 — a growth rate of 10%.
Other healthcare careers that studies show will see a significant increase in growth include:
Dental assistants
Cardiovascular technologists
Nuclear medicine technologists
Occupational therapy assistants
Ophthalmic medical technicians
Medical records technicians
Veterinary technologists and technicians
Surgical technologists
Pharmacy technicians
Phlebotomists
MRI technologists
Massage therapists
Genetic counselors
EMTs/Paramedics
The aforementioned list of in-demand healthcare jobs illustrates the importance of having efficient healthcare staffing solutions in place. Healthcare recruiters understand the nuances of the different professions, which allow them to secure interest from the most qualified job seekers. They implement assessments and gain insight to ensure that organizations only interview prospects that are ideally suited for the positions. Staffing agencies also have an expansive network of highly regarded talent and have existing relationships with candidates in your niche.
Key Takeaway
4 Corner Resources (4CR) is an experienced and innovative leader in helping companies like yours find skilled and qualified team members for your vacant positions.
At 4 Corner Resources (4CR), we offer staffing solutions for businesses of all sizes – from startups to SMBs and large corporations throughout the United States. Our knowledge and passion for what we do, and our flexible terms and conditions, set us apart in the world of headhunting and recruiting.
If you need help identifying the right candidates for your vacancies, we welcome the opportunity to connect! We're on standby to help you transform your workforce and find the ideal candidate today!