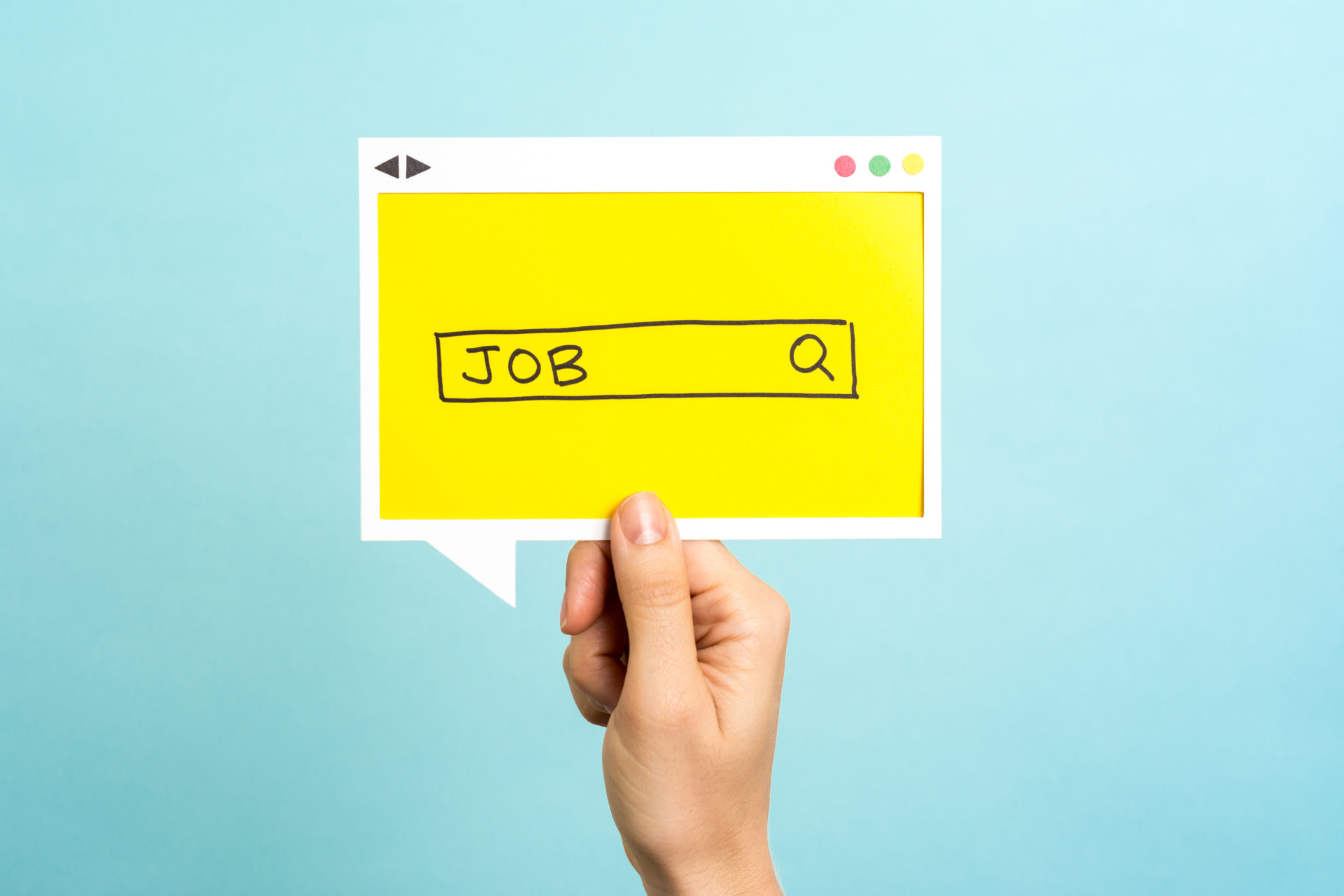 When it comes to searching for open jobs in Florida, determining where to start can be overwhelming. Many job websites and job search engines in Florida have the same jobs posted across various sites. That means you might spend an hour on one job site applying to jobs, only to waste an hour on another job site that has 80% duplicate jobs.
To save you time, we've identified some of the best job search engines in Florida. As a general rule of thumb, we recommend starting your job search using only one job website. Once you feel like you have completely gone through all of the jobs on that job board, move on to the next one.
Best Job Sites in Florida
Here's the shortlist of who we believe to be some of the best job sites in Florida (in alphabetical order):
4 Corner Resources
CareerBuilder
Employ Florida
Indeed
Monster
Orlando Jobs
Simply Hired
Snagajob
South Florida SunSentinel
State of Florida
ZipRecruiter
4 Corner Resources
4 Corner Resources is a leading Florida staffing and recruiting agency headquartered in Orlando. With dozens of jobs across Tampa, Orlando, Miami, Jacksonville, and other notable Florida cities, 4 Corner Resources is a great place to start your job search.
Job Types: 4 Corner Resources covers a broad array of jobs including administrative, customer service, finance, non-clinical healthcare, human resources, call center, information technology, legal, marketing, creative, and more.
Pros: 4 Corner Resources is more than just a job search site. Not only can you browse the open jobs, but you can also directly work with a recruiter to share your resume and discuss career options. Apply directly or send your resume to connect@4cornerresources.com including your contact info, and the types of jobs you are looking for. If there's a fit, a member of the 4 Corner Resources staff will reach out.
CareerBuilder
CareerBuilder is a well-known global job search engine with more than 20 years of experience using data and technology to evolve the human capital management space. While CareerBuilder is not a Florida specific job site, a recent search on their website yielded more than 65,000 available jobs in Florida alone.
Job Types: CareerBuilder covers a broad array of jobs including customer service, transportation, remote, sales, industrial/warehouse, administrative, finance, accounting, retail, restaurant, automotive, security, nursing, and more.
Pros: Since CareerBuilder is such a large job search engine, there is no shortage of opportunities. Additionally, the site offers some great filters (pay, distance, job type, etc.) to help you find the job you are looking for.
Employ Florida
Employ Florida is one of a handful of job search sites dedicated to serving the sunny state of Florida. Not only do they host jobs that can be browsed and applied to, but they also provide additional tools/resources for job seekers such as their Virtual Recruiter® search agent and free resume builder.
Job Types: Employ Florida covers a broad array of open jobs including education, hospital, social media, volunteer, corporate, government, entertainment, accounting, mechanical, information technology, and more.
Pros: While Employ Florida allows individuals to browse through hundreds of open jobs, they are more than just a job board. Employ Florida has dozens of resources including a "Career Explorer" tool that will help you learn what career best suits you, as well as services for youth, veterans, seniors, and those with disabilities.
Indeed
Over the past few years, Indeed has exploded; becoming a powerhouse in the recruiting space. Co-headquartered in Austin, TX, and Stamford, CT, Indeed is a subsidiary of Japan's Recruit Co. Ltd. Indeed has arguably become the most powerful job search engine.
Job Types: Indeed appears to cover it all, with 10 new jobs added every second. You'll find jobs in technology, finance, marketing, sales, law, human resources, and much more.
Pros: Indeed's size continues to grow; as does its popularity among headhunters and recruiters. If volume of job openings is what you're looking for, you will find exactly that with Indeed.
Monster
Monster is a well-known job search website not only in Florida but also used across the globe. A quick search on Monster for "jobs in Florida", will yield more than 150,000 jobs to choose from. That's no surprise considering that every minute on Monster's network there are 29 resumes uploaded, 7,900 jobs searched, and 2,800 jobs viewed.
Job Types: Monster covers a broad array of jobs including a very large number of IT/Technical related jobs such as software engineer, test engineer, design engineer, systems engineer, surgical technologist, and more.
Pros: Monster has a massive volume of open jobs to browse through and a great focus on Information Technology and Technical jobs. If you are an IT professional looking for work, Monster is undoubtedly one of the best job search engines in Florida.
Orlando Jobs
Orlando Jobs' mission is to assist great individuals with realizing their life's great potential; specifically those in Central Florida. At Orlando Jobs, they are combining community marketing with the internet to bring candidates and employers together through community network partnerships, event marketing, and local career fairs.
Job Types: Orlando Jobs covers a broad array of open jobs but has a primary focus on administrative, communications, customer service, education/training, facilities/maintenance, finance, healthcare, operations, and more.
Pros: One thing that makes Orlando Jobs unique from other job sites is their "Events" page. You can register for events such as their Diversity Job Fair which has over 120 employers, career experts, and community partners covering more than 5,000 open jobs.
Simply Hired
Simply Hired is an employment website and online recruitment advertising network launched in 2003 and acquired in 2016 by Recruit Holdings (owner of Indeed.com). Simply Hired is an aggregate which means that they compile job listings from thousands of websites and job boards and bring them all into one place.
Job Types: Simply Hired covers a broad array of jobs including staffing/recruiting, operations, insurance, transportation, real estate, digital marketing, finance, sales, marketing, human resources, and more.
Pros: With more than 100,000 search results in Florida alone, Simply Hired has no shortage of opportunities. Save time browsing job site after job search website by using one site to find all your jobs.
Snagajob
Snagajob has thousands of jobs in Florida, including part-time jobs, student jobs, seasonal jobs, hourly jobs, and teen jobs already available, with new positions added daily. With Snagajob, you can search for jobs in Florida by city, county, or by typing in the name of the job you are looking for.
Job Types: Snagajob covers a broad array of open jobs including oil/gas, retail, sales, marketing, construction, engineering, customer service, entertainment, restaurant, warehouse/production, personal training/fitness, and more.
Pros: Snagajob offers a nice "1-click apply" feature which makes applying to jobs easy. Also, they provide information on the compensation for each job as well as the estimated commute time.
South Florida SunSentinel
South Florida SunSentinel is a news publication first, and a job search site second. While they aren't exclusively a job search site, South Florida SunSentinel is full of interesting articles and discussions on trending local topics such as sports, entertainment, lifestyle, and business. You never know when being fresh on current events could come in handy during an interview.
Job Types: South Florida SunSentinel covers a broad array of jobs including accounting, finance, call center, customer service, construction, education, hospitality, manufacturing, nursing, and more.
Pros: South Florida SunSentinel offers job seekers a nice break between applying to jobs. Spend some time applying to jobs on SunSentinel, then when you need a break, browse their latest articles and catch up on current events.
State of Florida
The State of Florida job board is an excellent resource for anyone looking for a government job within the State of Florida. Working for the State of Florida comes with a varietyof perks, including health insurance, retirement, and other benefits. Whether you are interested in working for the Department of Health, Agriculture and Consumer Services, Department of Corrections, Office of the Attorney General, Veterans Affairs, or more, the State of Florida's website is a great resource.
Job Types: The State of Florida site covers a broad array of jobs including healthcare, utilities, child protection, legal, administrative/office support, operations, community/social services, public safety, and more.
Pros: If you are interested in working in a government position with the State of Florida, there is no better place to search for jobs than on the state's own website. This site is extremely convenient compared to browsing through thousands of potentially irrelevant jobs on job search sites that cover every industry/profession.
ZipRecruiter
ZipRecruiter is a well-known job search engine with more than 300,000 jobs listed in the state of Florida alone. While ZipRecruiter is not a Florida local company, you won't have any trouble finding jobs in your local city. ZipRecruiter is the #1 rated job search app on Android & iOS, bringing job searching right to your mobile device.
Job Types: ZipRecruiter covers a broad array of jobs including automotive, customer service, sales, operations, healthcare, insurance, accounting, digital marketing, industrial, human resources, and more.
Pros: By far, the most exciting feature that ZipRecruiter offers is their mobile app. Very few job search sites have spent as much time and money into creating a user-friendly mobile app that allows you to search for jobs and receive notifications directly on your cell phone.
Wrapping Up
At 4 Corner Resources, we understand that job searching can be a full-time job in itself. That's why our headhunters here to help. Browse our jobs or contact us today to learn how we can help with your job search. For more career advice on job searching, interviewing, and trending jobs, check out our blog.