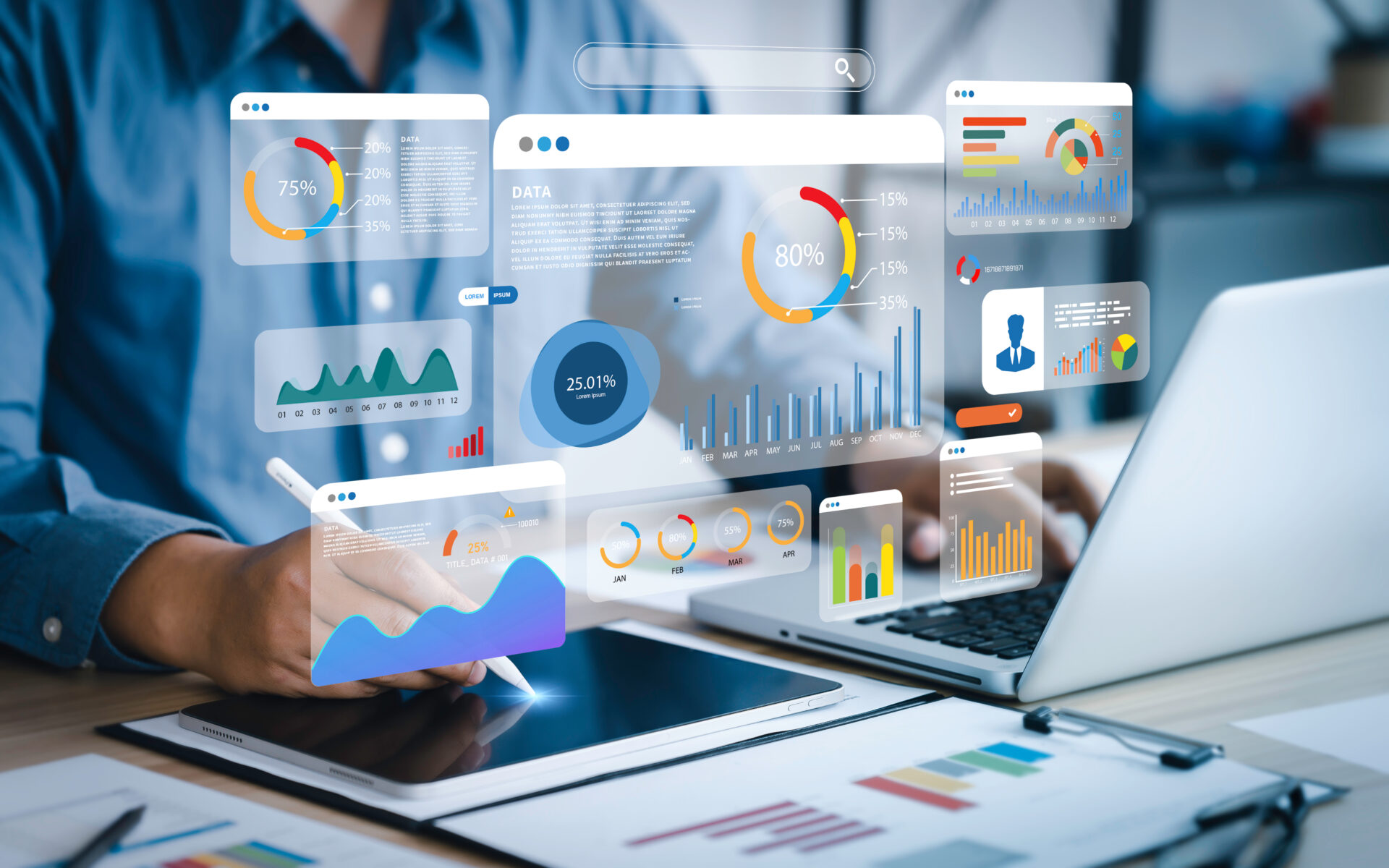 From gathering applications to assessing the ROI of your recruiting efforts, recruitment software can make your job easier and provide a better experience for candidates. With all the options for recruitment software on the market, however, it can be tough to know which program will meet your needs without adding unnecessary complexity or inflating your costs.
Should you go with an ATS or a full-service HR platform? Would you prefer a hiring tool you can customize and launch independently, or are you looking for dedicated enrollment support? Whatever your needs, there's a platform to fit them–you just have to find it.
To help narrow the search, our seasoned recruiting experts have hand-picked eight of the top options and zeroed in on their best features below.
What is Recruitment Software?
Recruitment software helps companies streamline and simplify the hiring process. It can help identify candidates, accept applications, screen candidates, schedule interviews, check references and pretty much any other aspect of hiring.
The term 'recruiting software' is often used interchangeably with ATS, which stands for applicant tracking system. However, an ATS specifically focuses on helping recruiters keep track of applicants and manage the process they go through during hiring. In contrast, recruiting and HR software can cover a broader range of functions.
Benefits of Using Recruitment Software
Accelerates hiring
Moving too slowly can cost you a great candidate and also raise additional costs. And yet, your hiring timeline is almost entirely within your control, so it makes sense to do everything you can to shorten the time it takes to get from application to offer.
Recruitment software streamlines your hiring processes and minimizes delays so that you can achieve a higher offer acceptance rate while reducing your recruiting costs.
Related: Ways to Reduce Your Average Time to Hire
Eliminates manual tasks
Recruiting software automates many of the repetitive, tedious tasks that come with hiring, like scheduling interviews and sending follow-up emails. Not only does this keep the hiring process moving and eliminate missed steps, but it saves staff time so they can focus on higher-effort activities like interviewing candidates.
Improves the candidate experience
Recruitment software makes it easy to stay in regular touch with candidates via consistent, customized messages. This maintains engagement and generates feelings of goodwill that make candidates more likely to accept your offer and recommend your company to friends.
Related: Candidate Experience Best Practices and Why You Should Follow Them
The Best Recruitment Software for Hiring
1. Zoho Recruit
TrustRadius rating: 8.8 out of 10
If you're looking for a recruiting platform that will let you get up and running quickly at an affordable price, it's hard to find a better option than Zoho Recruit. It offers all of the basic features you need to build a streamlined recruiting system without a lot of technical setup: candidate sourcing, requisition management, applicant tracking, email templates, and more. Plus, there's no cap on the number of positions you can post at once.
While larger organizations may require a more enterprise-centric solution, Zoho Recruit is our top pick for small- to medium-sized businesses and staffing agencies.
2. Workable
TrustRadius rating: 8.4 out of 10
AI-powered candidate sourcing, SEO-optimized job descriptions, and one-click advertising across over 200 job boards are just a few features within Workable. The software uses machine learning to help hiring managers access untapped talent pools and qualify applicants.
It's great for dispersed hiring teams, with trackable communications, real-time calendar synching, and a mobile app that makes it easy to recruit from anywhere, anytime, in tandem with your team. Workable prides itself on its industry-leading customer service times, with the average support inquiry receiving a response in under half an hour.
3. BambooHR
TrustRadius rating: 8.4 out of 10
If you're looking for an all-around HR solution, BambooHR is a strong pick. In addition to offering recruitment features like candidate management and job posting, the platform has tools to help you onboard new hires, track employee performance, manage payroll, and more.
If you're looking strictly for recruiting software, BambooHR may feel overloaded. As an all-in-one HR solution, however, it's hard to beat.
4. Greenhouse
TrustRadius rating: 8.2 out of 10
Used by hiring managers at companies like DoorDash, Dropbox, and Wayfair, Greenhouse was built to help you "hire for what's next" (which is a great recruiting mindset in general). The software excels at out-of-the-box functionality, like its interview kits that facilitate more enlightening conversations with candidates and point-and-click emails that make it easy and quick to follow up with applicants.
One of the biggest challenges in choosing the right recruiting software is finding one with the features you need while also being appropriate for your organization's size. Greenhouse offers distinct solutions for SMBs and enterprises, which is ideal for optimizing spending while deriving max ROI.
5. Workday Recruiting
TrustRadius rating: 7.9 out of 10
Workday is a powerful platform packed with features to manage your human capital. Some of its recruiting functionalities include requisition management, candidate sourcing and screening, and collaborative hiring. Convenient features like direct-to-social-media job postings save time, while tools like duplicate candidate prevention help ensure clean and accurate records.
One nice thing about Workday's platform is that you can easily tack on additional capabilities as your needs evolve with other in-family applications like Workday Financial Management and Workday Payroll.
6. LinkedIn Talent Hub
TrustRadius rating: 7.8 out of 10
You've probably used LinkedIn in some form or another to find and communicate with candidates. LinkedIn's Talent Hub combines features from LinkedIn Recruiter and Jobs in one place so you can source, manage and hire without switching back and forth between apps.
Talent Hub uses 'Pipelines' to move candidates through your hiring process. The great news is that these Pipelines are totally customizable to suit your organization's hiring process. The potential downside is that you'll need to work with an Implementation Consultant to build your Pipelines and get fully up and running, which might be a roadblock for organizations looking for more flexibility.
7. JazzHR
TrustRadius rating: 7.6 out of 10
If you anticipate that what you need from your recruiting software today will look different in a year's time, JazzHR is a great option for you. It offers unlimited jobs and users from day one without any added costs, instead of charging you more as your bandwidth needs increase. Plus, you can enroll and start using the platform instantly.
JazzHR is built on the idea that every company's hiring process is unique, so it offers extensive customization options so you can build out a platform that truly fits your needs. It integrates easily with other HR tools you're already using, including some of the most popular apps for assessments and background checks.
8. Lever
TrustRadius rating: 7.4 out of 10
Any recruiter who's been in the game for a while knows it's not just about filling the job. Finding the right person for both the role and the company is essential for success. A long-term candidate nurturing strategy can help you do this. Lever helps companies and candidates identify fit by building lasting relationships rather than having one-off interactions.
Lever combines ATS and CRM functionalities so employers can source, manage and nurture candidates from a single portal. When you need to fill a specific role, Lever's technology allows you to instantly find high-potential candidates who are already in your system and get customized recommendations for how best to nurture them.
Finding the right recruitment software might take a bit of trial and error, but once you land on a program that fits your needs well, you'll enjoy a smoother recruiting process and more accurate hiring.
Related: The Top Recruitment Assessment Tools and Technologies
Want to know how a premier recruiting firm can help your team?
Speak with our staffing professionals today.