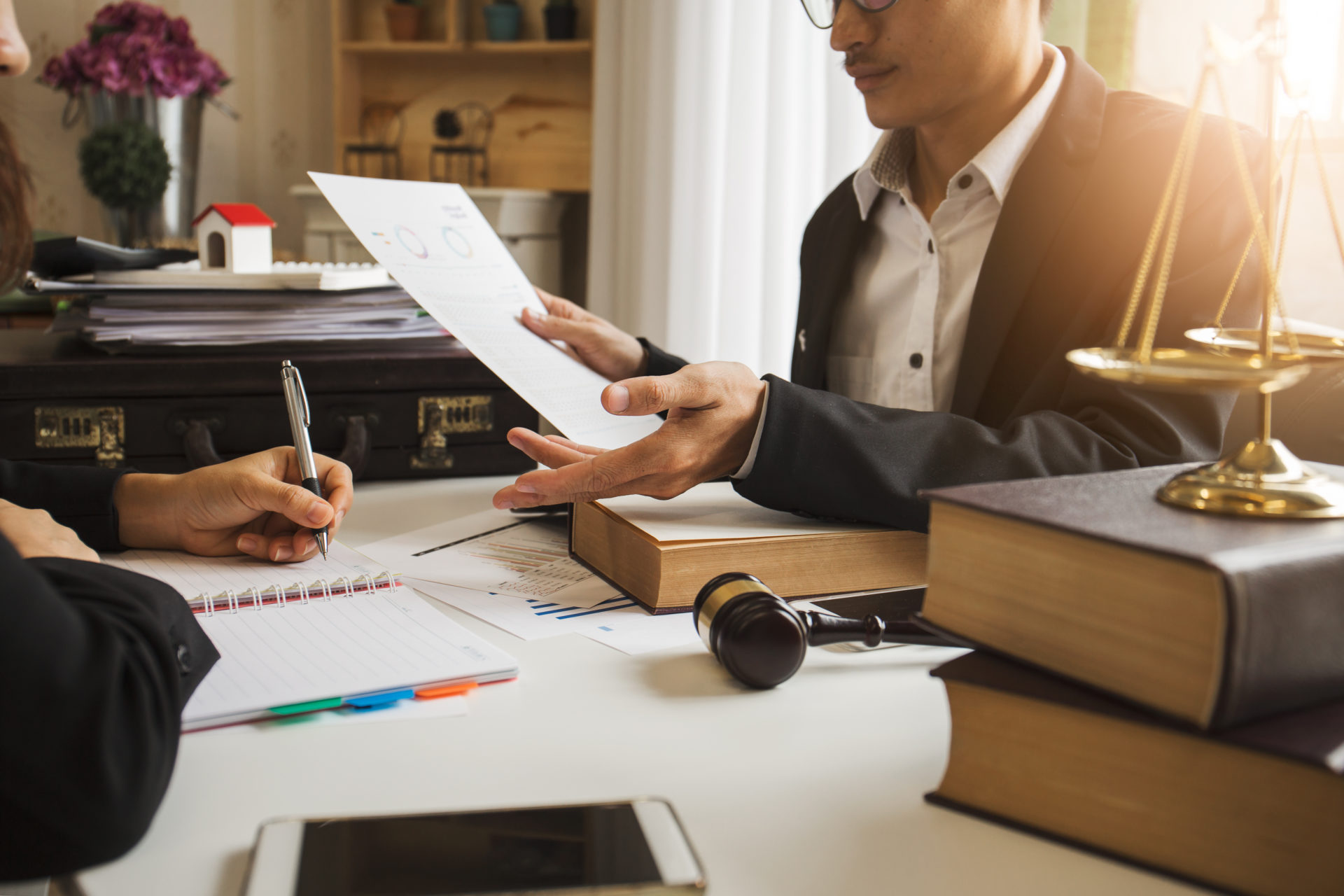 A career as a paralegal can be extremely fulfilling and challenging at the same time. Every day can present unique challenges and rewards.
What Exactly is a Paralegal?
According to the American Association for Paralegal Education, a paralegal is someone tasked with completing procedural and substantive legal assignments. These are assignments that would be performed by a licensed attorney, in the absence of a paralegal. Generally, a paralegal possesses an extensive knowledge of the law and attained that knowledge either through education, work experience, or a combination of both.
An easier way to understand the role of a paralegal is thinking of them as the "Holmes" to an attorney's "Sherlock." They typically work directly with an attorney on important legal issues and provide assistance to that attorney in completing an array of tasks and assignments.
The work of a paralegal will also vary based upon the type of law the paralegal works on. For example, a paralegal for a trial attorney will spend much more of their time conducting legal research, interviewing clients, and maintaining the attorney's trial schedule. In contrast, a corporate paralegal will likely focus more on handling documents for shareholders, preparing presentations for clients, etc. Regardless of the area of law, a paralegal must be extremely detail-oriented, have an organized mind and be able to effectively multitask.
Below is an overview of seven tasks usually handled by a paralegal on a daily basis:
Task No. 1 – Conducting Research
A key task assigned to a paralegal is conducting legal research and gathering pertinent information to assist an attorney with a pending case or transaction. Research includes examining the facts of the case, in addition to identifying relevant laws, regulations and prior judicial opinions.
Task No. 2 – Assist with Presentations
After a paralegal has gathered and analyzed information relevant to a particular case or transaction, the paralegal usually prepares a detailed memorandum or report that the attorney will then use to determine how to proceed with the case or transaction. This may include working with the attorney to prepare an in-depth presentation for a client or for a judge and jury, if the paralegal is working with an attorney on a lawsuit.
Task No. 3 – Communicate with Clients
Communicating with clients is a major aspect of being a paralegal. Generally, a paralegal is considered to be the primary point of contact when a client has questions about the status of their case. A paralegal will work to address the client's questions, and may even meet directly with the client, before the attorney gets involved.
Task No. 4 – Helping Draft Legal Documents
In addition to researching case law, creating presentations, and meeting with clients, another big part of a paralegal's daily schedule is devoted to drafting pleadings and other legal documents. This may include civil complaints, subpoenas, and pre-trial discovery documents (e.g., interrogatories, deposition notices, requests for production of documents, etc.).
Task No. 5 – Review Legal Documents
Along with drafting legal documents, a paralegal is routinely tasked with reviewing legal documents that were drafted by the attorney. This may include proofreading the legal document to ensure it is free from spelling and grammatical errors.
Task No. 6 – Administrative Tasks
Along with directly assisting attorneys, a paralegal is often asked to help with various administrative tasks such as filing papers, answering phone calls, and managing client files. This includes calculating calendar deadlines for filing documents.
Task No. 7 – Managing the Attorney's Schedule
Paralegals often help manage the schedule of an attorney, including ensuring the attorney is aware of upcoming client meetings and pending court deadlines. Paralegals also routinely handle any needed travel arrangements for the attorney.
How to Excel as a Paralegal
As you can see from the seven tasks described above, the daily life of a paralegal can be stressful and demanding. This is why it is so important to maintain a positive attitude when confronted with challenges that are assuredly going to arise in this position. If you can maintain the right mindset, it will go a long way when it comes to maintaining your motivation and being the best paralegal possible. You need to train your mind to focus on prevailing over setbacks and working diligently to complete assignments to keep the proverbial ball rolling for your attorney.
Here are some additional tips to ensure you excel as a paralegal:
Tip No. 1 – Be Organized
One of the most common reasons a paralegal becomes overwhelmed and suffers burn out is failing to take the proper steps to be organized. One of the key attributes of an effective paralegal is being able to juggle multiple tasks and competing priorities. This is why you need to organize your work space and your computer files to help you think clearly and retrieve pertinent documents in an efficient manner.
Tip No. 2 – Maintain Flexibility
As a paralegal, you are asked to do many different things throughout the day. As the seven tasks described above indicate, every day can be quite different from the next. This is why you need to be flexible and open-minded. One of the worst things you can do is develop a rigid mindset and refuse to complete tasks because you think it is outside your jurisdiction as a paralegal.
Tip No. 3 – Eliminate Daily Distractions
Paralegals are asked to complete various tasks effectively and usually in a deadline-driven environment. For example, it is quite common for an attorney to call their paralegal and ask them to draft a court pleading that needs to be filed within a few hours. This means you need to stay focused on your work and not get distracted by social media and other non-work-related issues. For example, make sure to stay off Facebook and Twitter during work hours.
Are You Considering a Career as a Paralegal? Work with a Legal Recruiter
A career as a paralegal can be demanding, but can be quite rewarding as well. Depending on the firm you join, the compensation and benefits can be quite good and there may be opportunities for professional growth. If a career as a paralegal interests you, consider reaching out to 4 Corner Resources (4CR). Our team stands ready to assist you if you are interested in pursuing a paralegal position with a law firm.