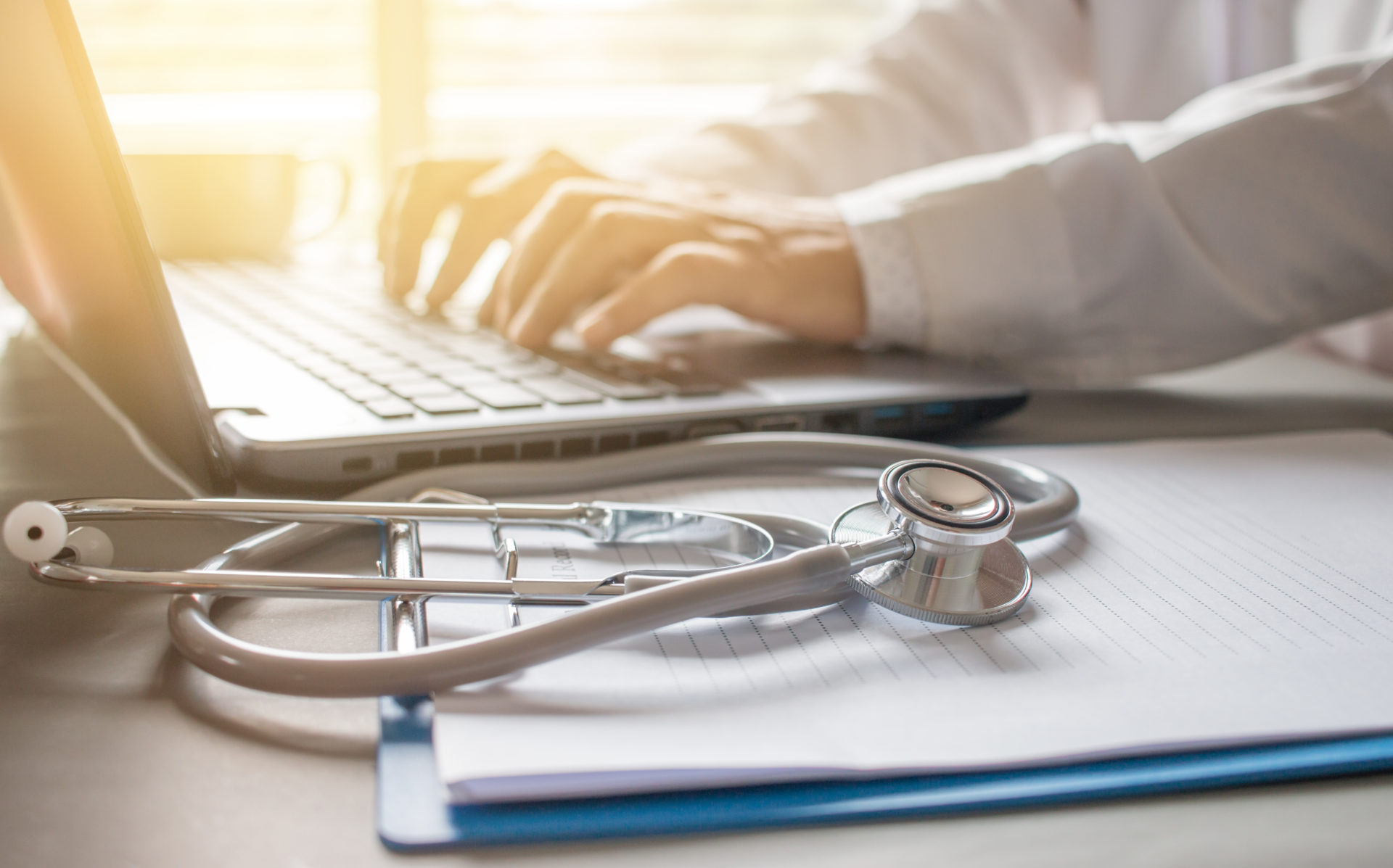 America is growing older. Each year, the number of Americans who are 50 and older is higher than at any point in our nation's history. Also, lifespans continue to increase. With these factors, the need for healthcare professionals of all kinds is escalating. Not all of these jobs are in a clinical setting. For a medical facility to operate efficiently, it requires team members in non-clinical roles.
The healthcare field is projected to add 2.4 million new jobs through 2026, According to the Bureau of Labor Statistics. That is more than any other occupational group. Many of those positions are non-clinical healthcare jobs that do not involve direct patient care.
Non-clinical healthcare jobs contribute to having a positive impact on patients. Many of these positions involve healthcare knowledge and business savvy. For people who want to work in the in-demand healthcare field but do not want to apply their skills in a clinical environment, there is an array of opportunities that do not require medical training or interaction with patients in a treatment manner. These roles are composed of team members who are behind the scenes and are responsible for ensuring that facilities run smoothly..
Attracting Candidates to Non-Clinical Healthcare Jobs
Attracting exceptional candidates for in-demand non-clinical healthcare jobs can be challenging for employers. Experienced and talented prospects understand their worth, and they expect higher salaries, generous benefits and an inviting culture. Working with a staffing agency or headhunter experienced in recruiting non-clinical healthcare professionals can help you acquire the valuable talent for your career opportunities.
When the time arrives to hire new employees, gaining access to a wide selection of talented prospects is important. Searching for ideal candidates on your own restricts your company to a smaller pool of candidates. Partnering with a non-clinical healthcare staffing agency dramatically expands your reach.
Benefits of Working With a Non-Clinical Healthcare Staffing Agency
Access to better talent
Staffing agencies that are experienced in non-clinical healthcare recruiting understand the necessary aptitude and abilities needed for the variety of positions. Whether you are searching for medical billers, medical coders, health information technicians, healthcare administrators or other non-clinical healthcare jobs, headhunters will have in-depth industry knowledge and the ability to find candidates who fit your qualifications.
Insight about candidates
Non-clinical healthcare staffing agencies provide clients with thorough insight about each candidate's work history that extends beyond what is provided on their resume. Due diligence from a headhunter helps weed out prospects who are underqualified, or who are not ideal for your specific opportunity.
A wider network
It's a competitive world out there, especially with finding the right fit for non-clinical healthcare jobs. Working with a staffing agency gives you access to a more expansive variety of applicants than you would find on your own. Because these staffing agencies have a wide network of contacts, their headhunters can quickly find qualified prospects for even the most challenging positions to fill.
Questions to Ask Yourself When Deciding the Right Non-Clinical Staffing Agency to Partner With
Are they reputable?
Word of mouth is a valuable reference tool for any business, especially on social media. Before you sign with a staffing agency, conduct a Google search and visit their social media pages, such as LinkedIn. Thoroughly explore their website and qualifications. Look at news stories and reviews. This can paint a picture of the agency's standing in the industry and in its community.
Do they have healthcare staffing experience?
Some staffing agencies and headhunters specialize in a specific industry while others fill positions in multiple industries. It is crucial that the recruiter you work with has extensive experience in non-clinical healthcare staffing because of the stiff competition for talent for those positions.
What services does the staffing agency provide for what you pay?
You undoubtedly do get what you pay for. The least expensive agency or headhunter may not be the best fit for your company's non-clinical healthcare staffing needs. Does the agency have a respected reputation? Does it have a wide network of talented candidates? Does the agency's team of headhunters provide attentive and efficient service? It is worthwhile to evaluate what you get for your money and then determine the best fit for your company.
How long does it take to fill vacancies?
Some positions are easier to fill than others because of the volume of talent. Other roles are more refined and have a smaller pool of candidates. Professional recruiters and headhunters who have the contacts to find qualified team members for difficult and specialized non-clinical healthcare jobs are valuable.
Examples of Non-Clinical Healthcare Occupations:
Medical coder
Simply put, medical coders are the translators of the healthcare industry. They convert patients' medical records and physicians' notes into codes so that insurance companies can accurately bill for the care patients receive.
Medical secretary
One of the most in-demand non-clinical healthcare jobs, medical secretaries greet patients and provide customer service, schedule appointments, enter insurance information and help with patient billing. They work in facilities like hospitals, clinics and physician's private practices.
Health information technician
Health information technicians are responsible for making sure that patients' electronic health records are accurate and secure. HITs also analyze data regarding patient outcomes.
Quality improvement coordinator
The daily operations of a healthcare facility are frenetic. Quality improvement coordinators locate areas of improvement, and implement and manage those changes.
Healthcare manager
Overseeing the daily operations of a medical department, healthcare managers establish and monitor budgets, train new team members, and strive to increase efficiency and quality of care.
Healthcare administrator
The leaders of their facility, healthcare administrators create financial goals, set policies that benefit patient care and make sure that their facility remains in compliance with healthcare regulations. Their work has a significant impact on the quality of care that a medical facility provides.
Community health worker
Educating community members about crucial health issues, communicating with at-risk populations to improve their health, and helping with disaster preparedness are among the responsibilities of community health workers.
Corporate wellness coordinator
Working at the intersection of healthcare and business, corporate wellness coordinators bring wellness programs to companies and help employees improve their overall health. This bolsters the company's overall bottom line as well as its team's morale.
Patient advocate
Patient advocates explain medical terms and procedures to patients, and help them understand their respective treatment plans. Patient advocates also talk to physicians and nurses about patient concerns.
Wrapping Up
The aforementioned list is just a sampling of the volume of non-clinical healthcare occupations. It illustrates the importance of having efficient healthcare staffing solutions in place. Non-clinical healthcare recruiters and headhunters understand the nuances of the different professions, which allows them to secure interest from the most qualified job seekers. They implement assessments and gain insight to ensure that organizations only interview prospects that are ideally suited for the positions. Staffing agencies also have an expansive network of highly regarded talent and have existing relationships with candidates in your niche.
At 4 Corner Resources (4CR), we offer staffing solutions for businesses of all sizes – from startups to SMBs and large corporations throughout the United States. Our knowledge and passion for what we do, and our flexible terms and conditions, set us apart in the world of headhunting and recruiting.
If you need help identifying the right candidates for your vacancies, we welcome the opportunity to connect! We're on standby to help you transform your workforce and find the ideal candidate today!