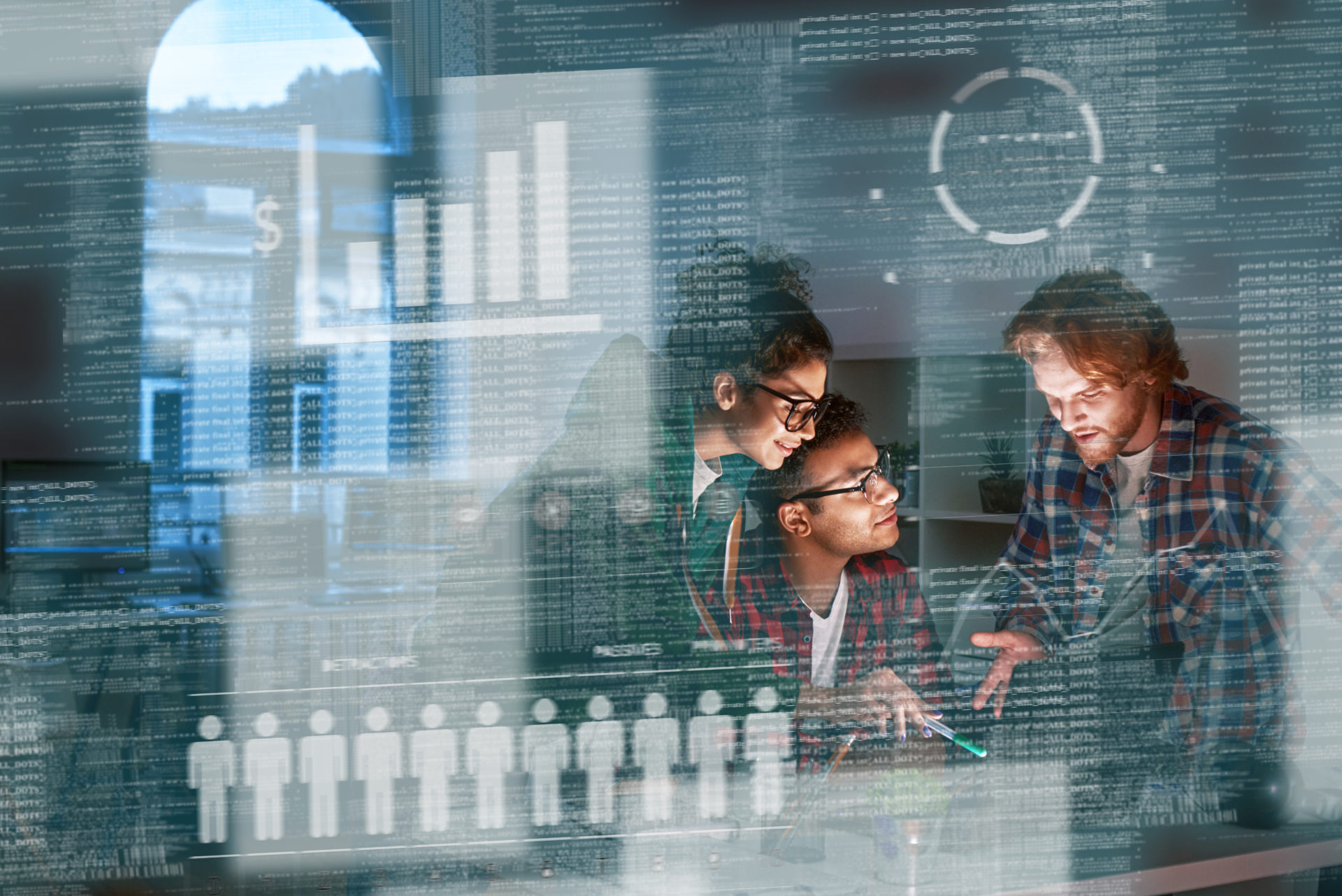 Never in the modern age of technology has it been tougher to recruit top-tier IT talent.
Tech was facing a skills shortage long before the global pandemic, and COVID-19 only exacerbated the challenge. In a recent Gartner survey, businesses said the number one obstacle standing between them and the technology they want to adopt is a dearth of capable workers. Bureau of Labor Statistics data supports these sentiments, with more than 600,000 projected job openings in the computer and information technology sector between now and 2030.
Despite the popular saying that "every company is now a technology company," every company is most certainly not a technology recruiting company. IT recruiting presents a unique challenge in that the folks doing the sourcing and interviewing often aren't equipped with the very technical skills they're looking to attract, which makes assessing candidates difficult. Combine that with record low unemployment and you've got a market that requires you to seriously step up your IT recruitment skills.
We asked our IT recruiting team of experts to identify the biggest shifts in the market in 2023, with the pandemic receding from crisis levels and its long-term impacts to the industry becoming apparent. Here's what they said competitive employers need to do to win the best tech professionals now and in the decade ahead.
How to Attract Top IT Candidates in 2023
Step up your investment in tech
All the major players are doing it.
According to the Gartner survey we mentioned a moment ago, 58% of business leaders across all six major technology domains (computer infrastructure and platform services, network, security, digital workplace, IT automation and storage and database) said they planned to increase their spending on emerging technology in the year ahead. That's double the number from just a year earlier.
Competitive organizations are also moving faster, shaving down the amount of time they spend analyzing prospective investments and acting more quickly to deploy technology that will accelerate growth. If you want to attract the workers that will drive your business forward, you need to be enthusiastic and prompt with technology investment.
Go remote
The ability to work from home some or all of the time is a non-negotiable for top tech candidates. If a job can be done from anywhere with an internet connection, the best workers don't just request, but demand the ability to take advantage of it.
For positions where being onsite is essential, like server maintenance and engineering, adopt changes that facilitate greater flexibility, like non-rigid scheduling and additional PTO.
Expand your borders
The unprecedented adoption of remote work means time zones are increasingly irrelevant. That's a good thing for hiring managers and recruiters, who can cast a wider net outside of domestic borders. Broaden your candidate pool by opening applications to international candidates, many of whom are open to working non-traditional hours to stay in sync with US-based teams.
In addition to a wider pool of applicants, hiring international candidates can benefit you by bringing a more global perspective to your teams.
Avoid job descriptions that box candidates in
We see it repeatedly in IT job descriptions: lists of requirements that go on longer than a bad Nicholas Cage movie. Of course, you want to be clear about the requirements of the role, and there are no doubt a few programming languages or pieces of software that will be essential to the job, but listing too many skills can severely shrink your candidate pool.
If a candidate who's otherwise extremely qualified sees one or more skills they don't have on your list of requirements, it's likely to deter them from applying. Additionally, if the recruiter who is screening resumes doesn't have a sufficient level of technical knowledge about the role, they may inadvertently rule out great and capable candidates whose resumes don't exactly match what's listed as a requirement. Take a critical eye to what's included in your job description to make sure you're distinguishing between skills that are nice-to-haves and those that are actual must-haves.
Recruit beyond hard technical skills
Whether it's building technical infrastructure, defending the company against hackers, or finding ways to better anticipate customers' needs, IT candidates do more than just work behind computers: they create solutions to problems. Thus, you need to screen for more than just a set of checked boxes on a technical skills assessment.
Staying competitive—no matter which field you're in—means recruiting IT candidates who can innovate. You need leaders, thinkers, and creatives who can help you find new ways to harness technology to get things done in the context of your business.
You can identify these types of innovators by asking interview questions like:
Tell me about a time you had to use technology to solve a problem in your last job.
How do you motivate a group of people to get things done?
What projects do you enjoy working on outside of your job?
How do you think advances in technology will affect our industry in the next 5 years?
The goal is to identify candidates who are not only using their skills to solve problems now, but who have an innate interest in how those skills will advance your industry in the years ahead.
Craft a value proposition that matters to the candidate
In such a low-unemployment market, using the same generic value proposition for every candidate you're looking to recruit isn't effective, especially in the perk-happy tech world. If a candidate already works for a company with a ton of fringe benefits, your onsite gym and break room stocked with snacks aren't going to be reason enough for them to consider jumping ship. Instead, shrewd recruiters will craft their value proposition to match the individual candidate, much like a candidate is expected to craft his or her resume to match the job they're applying for.
To do this, turn to platforms like LinkedIn or the candidate's personal website to see what kinds of things candidates list as their major accomplishments. This will give you a sense of what's important to them. For example, if a candidate lists 'promoted from Network Architect to Senior Network Architect within one year,' in their LinkedIn bio, it's a good indication that they see opportunities for career advancement as being valuable. If you're recruiting this candidate, you might lead with your organization's commitment to promoting upward and open a conversation about some of your many employee development initiatives.
Related: The Challenges of IT Recruiting & How to Overcome Them
Shift your perspective on recruiting "norms"
If you want to recruit modern candidates, you need to adopt modern IT recruitment skills. This may mean shifting your perspective on what's "acceptable" during the hiring process.
Job hopping, for example, has become more common, earning millennials the title of the generation most likely to switch jobs. 21% of millennials, which Gallup defines as people born between 1980 and 1996, have changed jobs within the past year—more than three times the number of job changes among non-millennials. Job hopping is perhaps, even more, the norm in the IT field as candidates work to gain diverse skills and stay employed in the boom-or-bust startup landscape.
Once frowned upon (or at least not openly encouraged), poaching employees from competitors has also become par for the course in the competitive IT world. There is, however, a right and wrong way to go about it. If you find yourself in a position to poach, do it by coming from a place of education. Share information about your open position and the opportunity it presents—again, with a specific value proposition that caters to the candidate. If the candidate is interested in continuing the conversation, great. If not, no harm no foul.
Accelerate your hiring timeline
Think about the biggest factors that impact your ability to hire. What comes to mind? Speed might not even make it onto your list, but it's the factor with the second-largest impact on hiring results (number one being referrals).
Average time-to-hire numbers have increased by 50% since 2010, which means many employers have gotten all too comfortable with hiring at a snail's pace. But slow hiring means more top candidates drop out of the running, are lost to competitors, and are less likely to accept offers than if your hiring process moved more quickly.
Case studies have shown just how valuable accelerating your hiring process can be to your recruiting efforts. In one such example, Nestle Purina implemented a talent pipeline strategy that resulted in 43% of positions being filled before they even became vacant. Taking a similar approach and hiring in advance of need—or at least working to make meaningful improvements to your average time-to-fill—can serve you well in landing top IT talent.
Related: How to Streamline Your Hiring Process
Find creative new sourcing channels
LinkedIn is a recruiter's best friend, but some of the most promising IT candidates don't even have a profile there. In light of this, you'll need to expand your sourcing channels to include platforms where top tech talent is more likely to be found.
Take app marketplaces, for example. The iPhone App Store is a gold mine of application developers, UX designers, and UI strategists just waiting to be discovered. Similarly, there are dozens of other app marketplaces for different operating systems and devices out there, and likewise for platforms that catalog software, cloud services, and even electronics.
If you're looking to recruit recent grads and young professionals, having a presence on TikTok might make sense. Consider adding influencer marketing as a line item alongside spending on more traditional recruiting marketing channels.
Related: How to use LinkedIn to source top candidates
Stay in touch
Did you know that 16% of Microsoft employees have more than one stint at the company on their resume? In the dynamic IT world, it's not uncommon for employees to start their career at one company, leave for a few years to spread their wings, then return to where they started, bringing with them new knowledge, skills, and perspective.
Take a proactive approach to capture these so-called "boomerang candidates" by staying in touch in the years after an employee's departure from your company. Send periodic emails to check in and maintain rapport by sending birthday or holiday cards.
Additionally, work to understand why candidates are leaving in the first place. Is your pay failing to keep pace with the rest of the market? Do you lack advancement opportunities? Is poor management pushing people out? Institute a structured exit interview process for gathering feedback and analyzing it regularly to identify trends that could point to a larger organizational problem.
Enlist an IT Recruiting Expert
Recruiting the best IT talent is no easy feat, especially if you're not particularly tech-savvy yourself or you need to fill a niche role quickly. Choosing the wrong candidate can not only delay your operation's progress, but can lead to unnecessary turnover and increase hiring costs.
Instead of going it alone, enlist the IT hiring professionals at 4 Corner Resources for your technology recruiting needs. We'll take the lead on sourcing and screening top professionals for roles like systems administrators, network administrators, data architects, DevOps engineers, software developers, and more to fit your needs and budget. We'll help you stay abreast of industry trends and position yourself for success in the competitive IT market.
Ready to get started? Contact us to speak with one of our technology staffing experts today.
---
Resources and sources
https://www.gartner.com/en/newsroom/press-releases/2021-09-13-gartner-survey-reveals-talent-shortages-as-biggest-barrier-to-emerging-technologies-adoption
https://www.bls.gov/ooh/computer-and-information-technology/home.htm
https://www.gallup.com/workplace/231587/millennials-job-hopping-generation.aspx
https://www.ere.net/slow-hiring-is-damaging-your-firm-and-here-are-20-reasons-why/
https://www.ere.net/talent-pipeline-case-study-nestle-purinas-reaches-an-amazing-43-percent-of-hires/
https://www.seattletimes.com/business/microsoft/more-boomerang-employees-return-to-microsoft-as-corporate-culture-shifts/