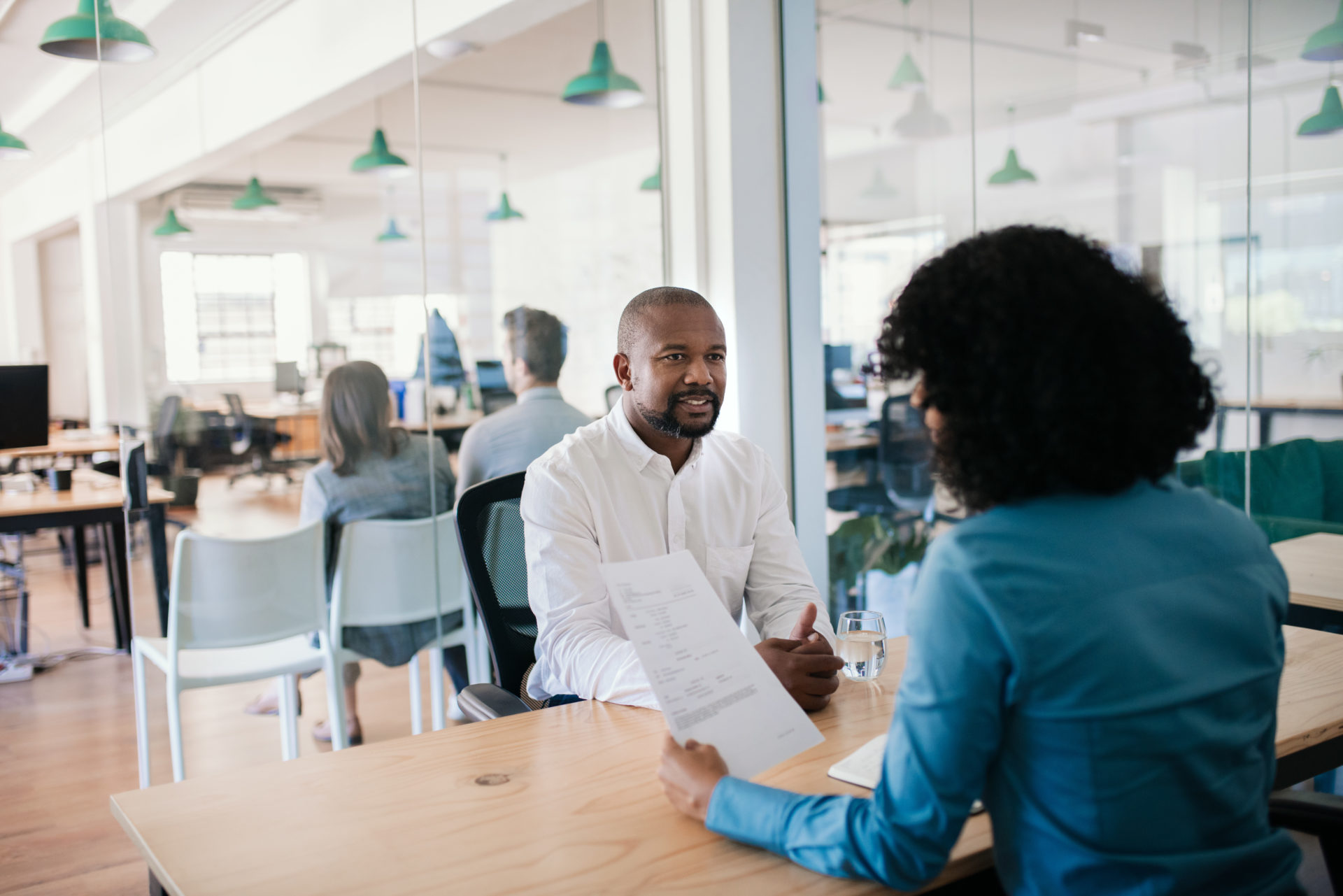 As an HR professional, conducting exit interviews should be a top priority when an employee is either resigning or has been let go. While exit interviews can be a bit uncomfortable for both parties involved, the feedback that you receive will be invaluable to the development of your organization. Rather than flying through your next exit interview as a way to simply "check the box" and do what corporate requires, consider the benefits of conducting a proper exit interview.
You can gain insight into potential internal issues with a team or organization.
You can be brought up to speed which will allow the replacement hired to begin with a good foundation.
You can discover some of the things the employee liked about his/her job.
Employee feedback is extremely valuable, and you are unlikely to receive such honest feedback outside of an exit interview. In this article, we will go into great detail on some of the best exit interview questions. We'll also provide you with an exit interview template that you can use during your next exit interview.
What is an Exit Interview?
In the simplest terms, an exit interview is a meeting that takes place between an employee who is leaving the organization, and a representative of the (soon to be former) employer.These interviews are often conducted by an HR representative or a third party, but can sometimes be conducted by the employee's manager (depending on the size of the organization). Interviews can be conducted in-person or over the phone, and typically last between 20-40 minutes.
Now let's move on to the fun stuff… the exit interview questions.
Exit Interview Questions to Ask
There are dozens of exit interview questions that you could ask, buty only a handful are truly valuable. The questions below will focus on employees who have resigned.
The most important thing to get out of an exit interview is an understanding of why the employee is looking to leave. This feedback should be used to constantly monitor and improve employee satisfaction and retention. Based on the employee's answer, you might consider asking somewhat customized questions that would further elaborate on their reason for leaving.
However, to keep things simple, we'll provide you with a handful of general questions that you can ask during just about any exit interview.
1. Why are you leaving your current role?
This question essentially sums up the entire point of the exit interview. You want to know precisely why the employee is leaving. Did they receive a better offer? Were they unhappy with their work hours? Did they have issues with coworkers or managers? Are there other, non-work related issues going on? Whatever the case is, it's valuable feedback to know which factors are impacting employee retention (or lack thereof).
2. What did you like most about your job?
Knowing what employees like about their job is equally important as understanding what they dislike. Figuring out what they enjoyed most about their job allows your organization to double-down on what's working while attempting to resolve what is not working.
3. What did you dislike most about your job?
This question provides a great opportunity to receive some honest feedback from a soon-to-be-former employee. It's uncommon for current employees to be completely honest about their company "dislikes". But for an exiting employee, it's another story. Receiving honest feedback about some of the key areas for improvement gives you the opportunity to attempt to resolve some of these issues for future employees.
4. How would you describe your relationship with your manager?
Management can make or break an employee experience. We have seen countless employees leave organizations that they loved, simply because they had a manager who they disliked immensely. Understanding how your employees perceive management is crucial to developing a positive work culture and increasing employee satisfaction.
5. What key skills should we be looking for in your replacement?
The employee being interviewed is going to know better than just about anyone else which skills will be required for their replacement to succeed in the job. Now is a great opportunity to receive insight that will be instrumental in when interviewing and hiring the right fit. You might even consider asking them if any of their colleagues seem capable of taking over the job. This could save your organization countless time and money trying to find a suitable replacement.
Exit Interview Questions to Avoid
Above we mentioned a handful of questions that are appropriate to ask during an exit interview. Now, we will go over some of the questions and comments you should try to avoid while conducting an exit interview.
Avoid sharing your own opinions regarding people, teams, or company policies. Focus on listening, without sharing your own dissatisfactions or agreeing with theirs.
Try not to ask highly targeted questions about specific individuals at the organization. It's ok to ask for general feedback on managers or team members, but you should avoid calling out anyone specifically.
Stay on topic. Avoid personal stories and issues. Focus on the exit interview questions while remaining professional.
Do not try to persuade the employee to stay. The exit interview is neither the time nor the place for this.
Exit Interview Template
If you are looking for one of the best exit interview templates on the internet, you've come to the right place. Our exit interview template is downloadable and even allows you to fill in the blanks and edit questions directly on your computer. You can choose to print out the blank document and write by hand or type out your answers and then print out the completed exit interview form.
Exit Interview Conclusion
As you wrap up your exit interview, take time to reflect on the information provided. Was there anything serious mentioned worth investigating? Are you starting to notice any patterns of dissatisfaction expressed by various employees? Exit interviews provide valuable feedback for companies that care about culture, retention, and reputation.
About 4 Corner Resources
We are a recruiting and staffing agency headquartered in Downtown Orlando. Our recruitment specialties include IT, marketing and creative, finance and accounting, non-clinical healthcare, call center and customer service, and legal. We can assist your human resources department through sourcing, screening, and placing top talent. Our professional staffing services include direct hire recruiting, contract staffing, and payrolling services. Contact us with any questions, we are ecstatic to help with your hiring needs!