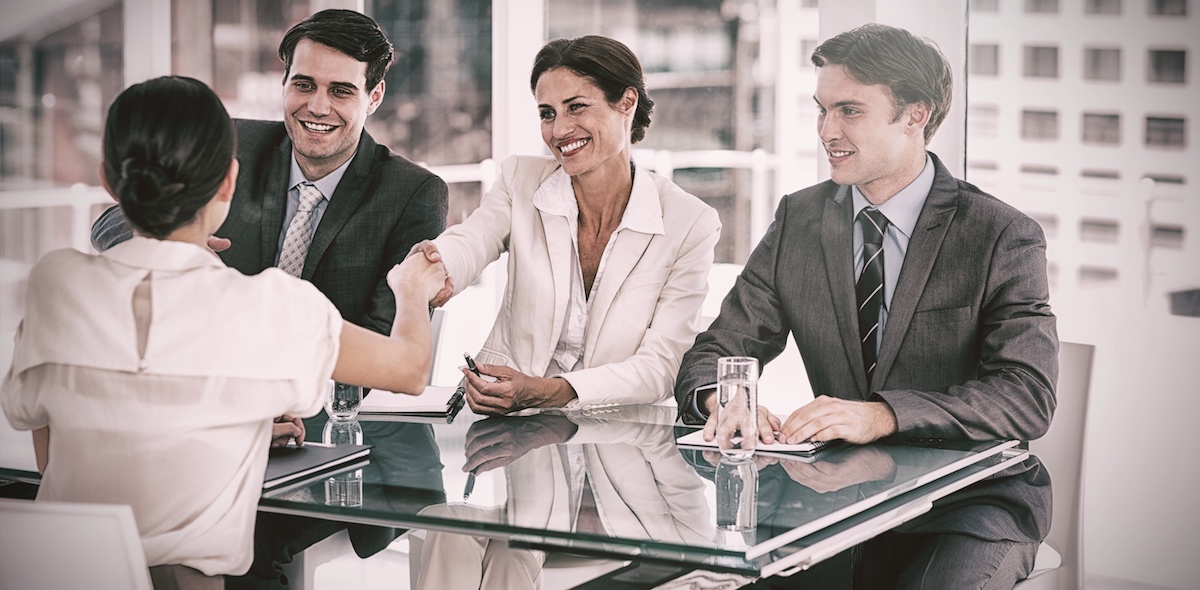 There are numerous recruitment challenges you and your team may run into on your quest to attract and hire top talent. Never fear — you're not alone — 62% of recruiters say their job is more difficult today than it was a year ago, and 59% say finding qualified employees is more challenging than it was a year ago.
However, as recruitment obstacles grow and evolve, so do new solutions. Here are some tips that your business can utilize to overcome five common recruitment challenges. Plus, insight into how a professional staffing agency partnership can decrease those challenges from your in-house employees.
You're Having Trouble Finding Qualified Employees
Due to the low unemployment rate, there are more open positions in the labor market than active job-seekers available to fill them. This can present a variety of recruitment challenges for employers, such as having to work significantly harder to attract and source candidates. Other challenges include enticing candidates through higher salaries and better benefits.
There are a number of innovative employee recruitment strategies you can leverage to combat these challenges. You should begin with participating in social recruiting. By posting your job openings in the right places, you can increase visibility and showcase your unique employer brand to attract qualified applicants who align with your business culture.
If you're still having trouble finding qualified candidates for your open roles, it may be time to partner with a professional staffing agency or headhunter. Professional recruiters work constantly to expand their vast network of both passive and active job seekers. They can quickly connect with potential candidates on your behalf. This can get your job description in front of a qualified, ideal candidate who may not have been looking to make a career move (and therefore wouldn't have been aware of the opening).
You're Experiencing a High Employee Turnover Rate
A high employee turnover rate can be detrimental to your business. It's incredibly costly to repeat the interviewing, hiring, and onboarding processes to find a replacement for your original hire. Continuous turnover can also negatively affect your company culture by lowering morale amongst your existing staff. The good news? There are numerous retention strategies you can implement to help reduce your employee turnover rate.
Focus on giving your new hires an optimal onboarding experience. Offer them competitive pay, better benefits, and fun and valuable perks. Also, you should provide your current employees with advancement paths and opportunities for professional development. These incentives will help minimize the risk of a high employee turnover rate. Keep in mind that the key to employee retention is putting the right candidate in the right role the first time around. After all, you don't want to spend time and resources trying to retain an employee who isn't a job and culture fit for your organization.
Your Internal HR/Recruiting Team is Over Capacity
Your internal HR or recruiting team has an extensive list of day-to-day responsibilities that go beyond just finding qualified employees for your open positions. This often means they don't have enough time or resources left to dedicate to strategic hiring — especially in businesses with a small internal recruiting team. In this case, filling one position can be difficult enough. If you're experiencing a sudden spike in job openings due to a high employee turnover rate, or project-based/seasonal capacity needs, this puts even more stress on your staff.
One of the best ways to take some of this weight off your internal team's shoulders is by investing in the services of a professional staffing agency. You'll have access to their large team of experienced professional recruiters without having to pay all of their salaries and benefits yourself. Plus, in times of growth, a recruiting agency will have the manpower to fill numerous roles simultaneously. Professional recruiters will handle the time-consuming recruitment tasks such as sourcing, screening, and conducting reference checks of applicants on your behalf. They'll then present short-listed candidates to your internal team, so all they have to do is conduct the interviews required to make a final hiring decision.
You're Losing out on Top Talent Due to a Drawn-Out Interview Process
Did you know that those top candidates are only on the job market for an average of ten days before being hired? Having a complex, lengthy interview process doesn't just frustrate your in-house employees who are responsible for these tasks. It can also present recruitment challenges that make it harder for you to successfully acquire top talent. Plus, when positions are sitting vacant for an extended period of time, your business is incurring additional costs you may not even be aware of — such as lost productivity and lowered employee morale.
There are a few ways to streamline your interview process, such as auditing your current process to identify areas of inefficiencies and regularly updating your job descriptions. One of the best ways to get top candidates hired faster is by partnering with a professional staffing agency. Thanks to their experience, expertise, and vast network of candidates, they'll be able to help you get talent up and running more quickly through an expedited hiring process timeline. In fact, at 4 Corner Resources (4CR), our goal is to have a fully screened and qualified candidate for non-leadership roles within just 48 hours.
You're Having a Hard Time Hiring for Culture Fit
Hiring for culture fit means selecting candidates whose beliefs, behaviors, and personality traits align with your organizational values and day-to-day workplace environment. Seeing as how just one bad culture fit can drastically impact your entire organization, it's vital that you weigh an applicant's soft skills just as heavily as you would their education, professional background, and experience. But how? Isn't it impossible to know how a candidate will behave until they've already been hired and start working with you everyday?
Actually, there are numerous steps you can take to get a deeper understanding of a candidate's behavior, demeanor, and values before investing in hiring and training them. One way is to ask culture fit questions such as, "What would you do if faced with XYZ ethical dilemma" during an interview to uncover if their answers align with your values. Another way is inviting top candidates for a conversation over coffee or lunch during their interview process so you have the opportunity to get to know them in a more personal, laid-back environment. You can even utilize pre-employment assessments to help evaluate job candidates for both hard job skills and "soft" skills like compassion and teamwork.
Overcome Your Biggest Recruitment Challenges with the Right Professional Staffing Agency
If you've found your business is regularly facing these recruitment challenges, you may be ready for professional staffing services. But, you won't see success utilizing professional recruiters if you aren't working with the firm that is right for your business.
At 4CR, we've continually ranked among the top staffing agencies in Orlando and are also able to serve clients and candidates across the United States. We take the time to get to know you and your business so we can effectively help you overcome your most common obstacles and fulfill your unique needs.
We hope to outline some of the most common recruitment challenges and a few solutions to each to help identify any inefficiencies in your hiring process and how a staffing firm can help you improve them.
To uncover even more benefits of working with a professional staffing agency and what a 4CR partnership would mean for your business, contact one of our professional recruiters today!