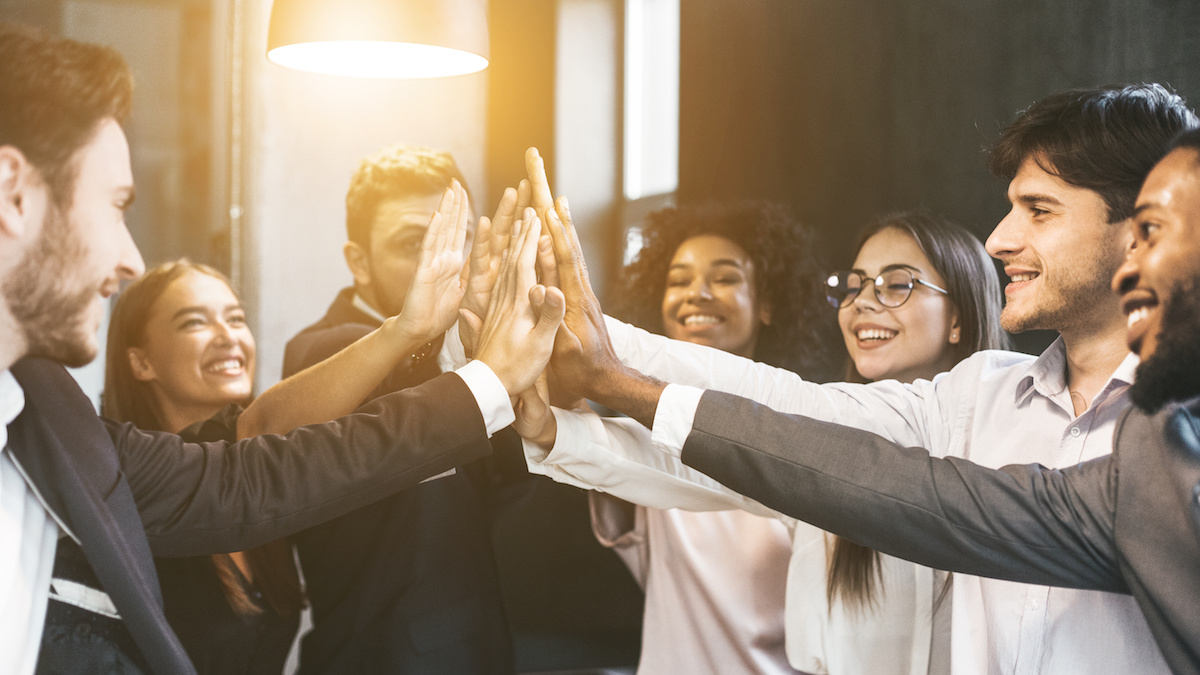 Employee turnover can be an enormous hidden expense — a report from the Center for American Progress found that turnover can actually cost organizations anywhere from 16% to 213% of the lost employee's salary.
With such huge costs on the line, it's important that you're able to keep your top talent working for you and not the competition. In fact, 87% of employers state that improving retention rates is now a critical priority, proving just how necessary it is to have a long-term employee retention plan in place.
Is your business wondering how to improve employee retention in order to reduce these hefty turnover costs? Here a few employee retention ideas to get you started.
Prioritize Onboarding
It's important to ensure that all your new hires have an optimal, cohesive onboarding experience. Why? SHRM reports that 69% of employees are more likely to stay with a company for at least three years if they experienced great onboarding. Plus, organizations with a streamlined, consistent onboarding process achieve 50% higher new hire productivity.
Your onboarding should teach new employees about workplace policies, the responsibilities of their new role, your expectations, and the organization's history, core values, and mission. Onboarding is also an ideal time to dive into a deeper explanation of your people, culture, and big-picture vision for the future. Make sure your onboarding plan also dedicates time for one-on-one interactions between your new hires and various team members. This way, they can start developing personal connections from day one that make them feel like part of the team and become excited to get to work!
Offer Competitive Pay
Due to record-low unemployment, there has been a power shift — it is now a candidate-driven market with more vacant positions than there are job seekers to fill them. This can present numerous hiring and retention problems, such as employers having to compete more fiercely against competitors for top talent and an increased risk of losing existing employees to "better" opportunities.
So, how can your business attract qualified candidates and increase your employee retention rate in today's competitive job market? One way is to offer competitive compensation. This shows you value the skills, knowledge, and experience that top talent has to offer.
Providing great compensation can set you apart from other employers who may be more concerned with simply cutting hiring costs. This part of your employee retention plan requires you to research local hiring trends and the average wages in your area for the positions you have available so you can be prepared to match them.
Leverage Strong Benefits and Unique Perks
Beyond just basic compensation, benefits and additional perks can be a key incentive for employees to stay with your company. Why? They play a large role in keeping employees happy, engaged, and healthy. Benefits such as comprehensive health insurance and competitive retirement savings programs show that you care about your employees' health and long-term financial stability, which can help make them feel valued and create a sense of loyalty.
Benefits can also go far beyond healthcare coverage and (401)k matching. Being able to offer additional perks that employees are actually looking for can also be a way to keep your current employees happy and not looking for other jobs. After all, most employees wouldn't want to give up perks such as partial tuition reimbursement, competitive parental leave, company wellness programs, remote work policies, or the opportunity for a flexible schedule and work/life balance.
Provide Clear Advancement Paths
One of the main causes of employee turnover is employers not giving their employees direction when it comes to their career path. A recent study found that 72% of candidates are driven by career advancement opportunities, which is the number one reason they would look for a new job. Hold regular coaching sessions and be transparent about what the path to a role with greater compensation and responsibility would look like for each employee. This helps build trust and gives your employees a vision and goals you can work towards together.
Making it known that you are willing to promote from within (when deserved, of course) can motivate your employees and show that you truly value their hard work and effort. Promotions go hand-in-hand with employee development and learning new skills, so a focus on training should also be part of your employee retention plan. Whether that means hosting workshops, providing access to new technologies or online trainings, or offering partial reimbursement for continued education or professional certifications, investing in your employees' educations can keep them invested in your company.
Partner with a Professional Staffing Agency
It's important to understand that retention actually starts with recruiting. By identifying the skills, experience, and personality traits you are looking for in any given role, then seeking out a candidate who possesses them, you can ensure you are finding a long-term match. After all, there is no point spending time, effort, and resources on retaining an employee who isn't a great fit for your organization in the first place. Are you unsure how to find a candidate that is aligned with both your current capacity needs and future business growth goals? It may be time to turn to a professional staffing agency or a headhunter.
There are many benefits of working with a staffing agency or a headhunter, but perhaps one of the greatest is gaining access to their in-depth recruitment expertise and vast network of qualified talent. By using their knowledge and experience to put the right candidates in the right roles the first time around, your business can realize reduced turnover costs and an increased employee retention rate.
The key takeaway here? By focusing on employee retention, you can keep your best employees who are not only talented from a job-role perspective — but also motivated, passionate, and dedicated to contributing to your organization's overall success.
Increase Your Employee Retention Rate by Partnering With the Right Staffing Agency
Leveraging professional staffing services can help you reduce the cost of turnover and keep the talent your business needs in-house. However, if you aren't partnering with a staffing agency who truly understands your business and its culture, you won't yield such positive results. That's why at 4 Corner Resources (4CR), we take the time to uncover your needs and goals so that we can provide the right staffing solutions for you.
4CR is a professional staffing agency headquartered in Orlando, Florida with a passion for placing the best candidates for our clients. We're ready to leverage our years of experience, access to extensive resources, and vast network of qualified candidates to help you place the best talent — then implement effective employee retention strategies to keep them there.
Contact us today to see how our team of recruiting experts can help you minimize the cost of turnover and increase your employee retention rate!