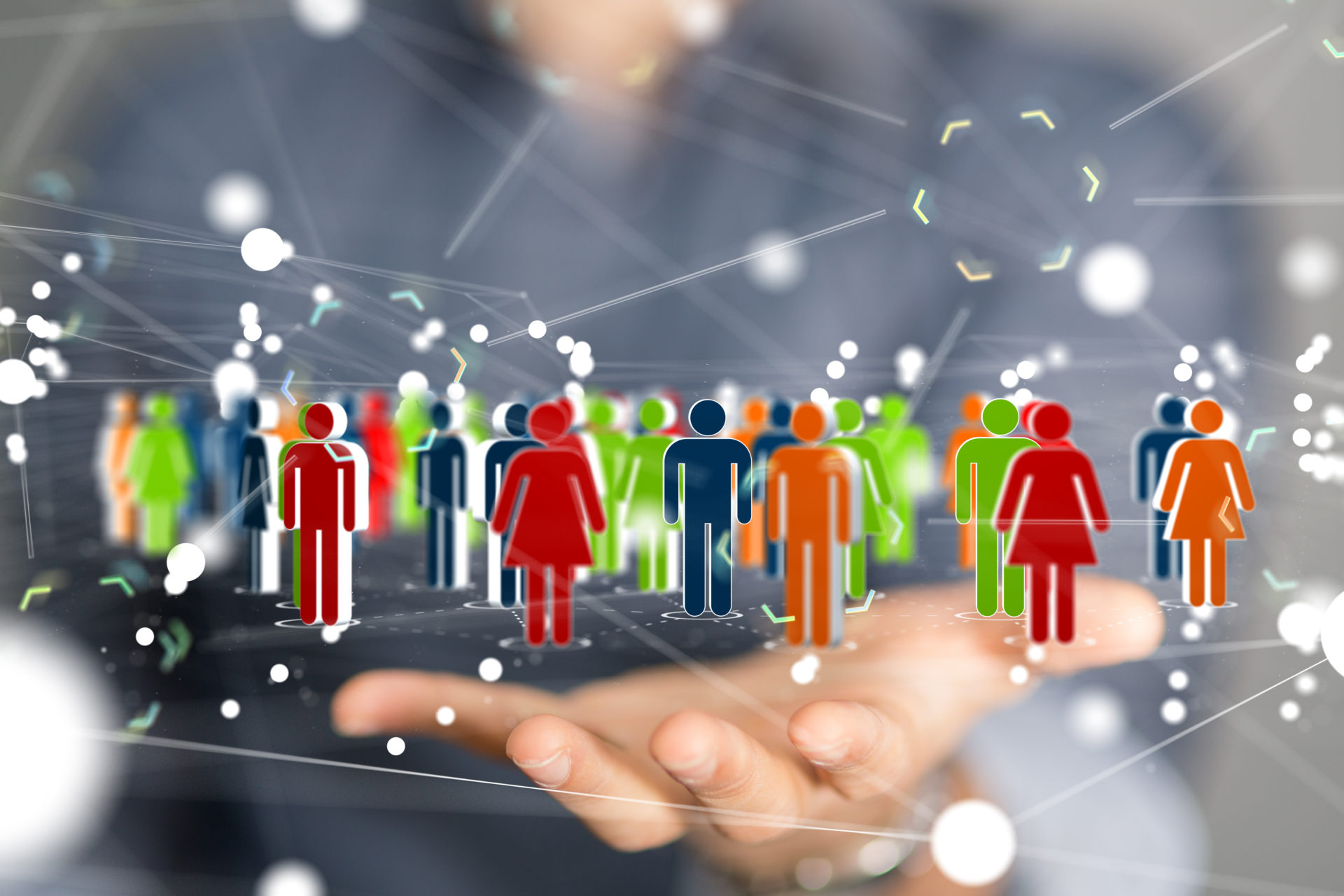 If you've ever had to hire employees, whether one or one hundred, you know what a challenge it can be. Chances are you've considered outsourcing the task, either to someone else on your staff or a professional third party. But for some reason, something's holding you back.
Maybe it's the fear of giving up control or the idea that staffing agencies are a waste of money. Maybe you just don't believe anyone could hire as well as you because you know your business best. Whatever it is that's been keeping you from working with a staffing agency, it could be costing you money, not to mention all the time you could be saving by turning the hiring over to a pro.
Here, we'll address eight of the biggest misconceptions about working with a staffing agency, from the cost to the motivations of recruiters to the types of roles an employment agency can fill. Have a concern you don't see answered here? We'd love to address it! Just get in touch and one of our friendly team members will be glad to help you out.
Recruiting Agency Myths
Misconception #1: Staffing agencies are only for filling entry-level jobs
This myth likely originated in the early days of professional recruiting, when staffing firms were used mainly to fill administrative roles. While staffing agencies can be a great asset in helping you fill entry-level jobs like those in retail or administration quickly, they're far from being limited to low-level positions.
These days, specialized recruiters can successfully fill just about any role you can think of, from technical to client-facing to managerial. In fact, one of the biggest reasons companies turn to professional staffing firms is to fill important high-level positions like those in the C-suite. A recruiter's close connections and industry-specific expertise can be leveraged to find high-quality candidates at every level of seniority in an organization.
Misconception #2: Recruiters just want to fill as many roles as possible
It's true that companies often turn to employment agencies when they have high-volume hiring needs, like ramping up staff for the holiday season or opening a branch that requires a completely new staff. Some unscrupulous recruiters in the field give the entire industry a bad rap by submitting candidates for open roles en masse, without properly considering their skills. But there are bad apples in every industry, and no two staffing agencies are alike.
A good staffing agency limits the number of requisitions they take on so they can properly focus on the requirements of every individual role. Plus, many staffing agreement fees are based on a percentage of the candidate's pay; if you're hiring for a high-level position with a lucrative salary, it's in the recruiter's financial interest to focus on identifying the candidate that's the perfect fit for the job rather than just getting as many people as possible in the door.
If you're considering working with a staffing agency, ask how many contracts they work on at any given time and discuss the various fee structures that are available to you to find one that's the right fit for the positions you need to fill.
Misconception #3: Recruiting agencies are only for hiring temps
Again, this is a stereotype that likely stemmed from the early days of temp agencies. It's worthwhile to note that temp agencies, which focus exclusively on temporary workers, are different from full-service staffing agencies. The modern staffing firm offers solutions of all stripes, including temporary, contract, contract-to-hire, part-time and full-time hiring.
Even if you've only ever hired full-time staffers in the past, now might be the perfect opportunity to consider alternative types of workers that will allow you to access the skills you need while reducing your costs. Bringing in a contractor with specialized expertise, for example, can be ideal for completing short-term projects without the overhead costs of onboarding a new full-time employee. The right staffing firm can help you come up with a staffing arrangement that's tailored to your needs.
We talk more about the different benefits of different types of workers in these posts:
Misconception #4: Employment agencies cost more than hiring on your own
This is one of the biggest uncertainties we hear when meeting with new clients: they're worried it's going to cost them an arm and a leg. In reality, though, working with a professional staffing firm in a strategic way can help you lower your overall hiring costs. Plus, the benefit of paying a staffing agency is that they work for you, not the candidate, so they operate with your best interests in mind.
First off, staffing firms have been proven to result in faster hires than in-house recruiting teams. Every additional day a position sits vacant costs you money in the form of lost output—typically anywhere from $300 to $600 a day, to be precise. So, every day you can shave off the hiring process will result in savings.
Additionally, you have to consider all the costs associated with finding candidates to interview for an open position: advertising fees, job board listings, career fairs, and so on. When you work with a professional employment agency, these costs are no longer yours to shoulder.
Finally, working with a recruiting firm frees up more of your time, which can be re-routed to revenue-generating activities. Depending on how much time you currently devote to hiring, this could have a major positive impact on your operations that translates into real dollars.
Misconception #5: Only low-quality candidates work with recruiters
Why would a great candidate need to work with a recruiter? Wouldn't they have companies beating down their door wanting to hire them? Perhaps in theory, but the realities of job searching are not so straightforward.
Many of the highest-caliber candidates want to keep their job search discreet to avoid their employer catching wind that they're looking for other opportunities. This is one big reason some of the most talented employees opt to job search through a staffing firm. Staffing firms are also a valuable tool in hiring your competitors' talent, who might not be willing to talk with your organization directly.
And don't forget about the highly important passive candidates, who make up an estimated 70%¹ of the global workforce. Without the connections of a professional recruiter, you'd otherwise have no effective means of reaching these sought-after applicants.
Misconception #6: I don't need a staffing agency if I have an HR department
In the best-case scenario, a recruiting agency complements your HR department, working directly in tandem with it to supplement or replace your in-house efforts. A professional staffing agency can take recruiting and hiring duties off of HR's plate so its staffers can focus on impactful organizational issues like molding the company culture, retaining great employees, creating programs that breed happier workers, facilitating training and promoting diversity.
At 4 Corner Resources, it's our goal to act as your trusted staffing partner, functioning as an extension of your own company. We strive to build long-term relationships that get stronger and more effective the longer they're in place.
Misconception #7: I don't need an employment agency if a have an ATS
An ATS, or applicant tracking system, can assist with many of your recruiting efforts, including screening resumes and keeping the hiring process on track. But it's not a replacement for the skill and expertise of a human, and if you treat it as such you'll quickly run into costly problems. What's more, learning how to properly use an ATS requires an up-front investment in IT and training along with continuous technology upgrades.
Working with a staffing agency can reduce your reliance on your ATS or even eliminate it entirely, freeing up hours in your workweek and money in your technology budget.
Misconception #8: Recruiters are hard to get a hold of
It's fair to assume that when you're paying someone for their services, you'll be able to reach them when you need to. There's a common misconception that working with a recruiter will somehow "freeze you out" of the hiring process or they'll keep you in the dark about where things stand.
This can be avoided by having an open conversation with any staffing partner you're considering to set clear expectations before you sign on the dotted line. Ask whether they have limitations around how often you'll receive updates or what channels are available to contact them. At 4 Corner Resources, we always welcome your call and are happy to provide regular updates on the progress of your search.
Partner with the Best in the Staffing Business
Whether you're looking for one high-level candidate or have dozens of positions to fill, 4 Corner Resources will help you build a recruiting strategy that meets your needs and fits within your budget. We don't just focus on filling positions, but on identifying the right fit that's going to stand the test of time with your organization. Start making better hires today by scheduling your free consultation.
---
Resources and Sources
https://www.forbes.com/sites/mikekappel/2018/10/04/for-hard-to-fill-positions-try-finding-passive-candidates/?sh=53fa071e1a82