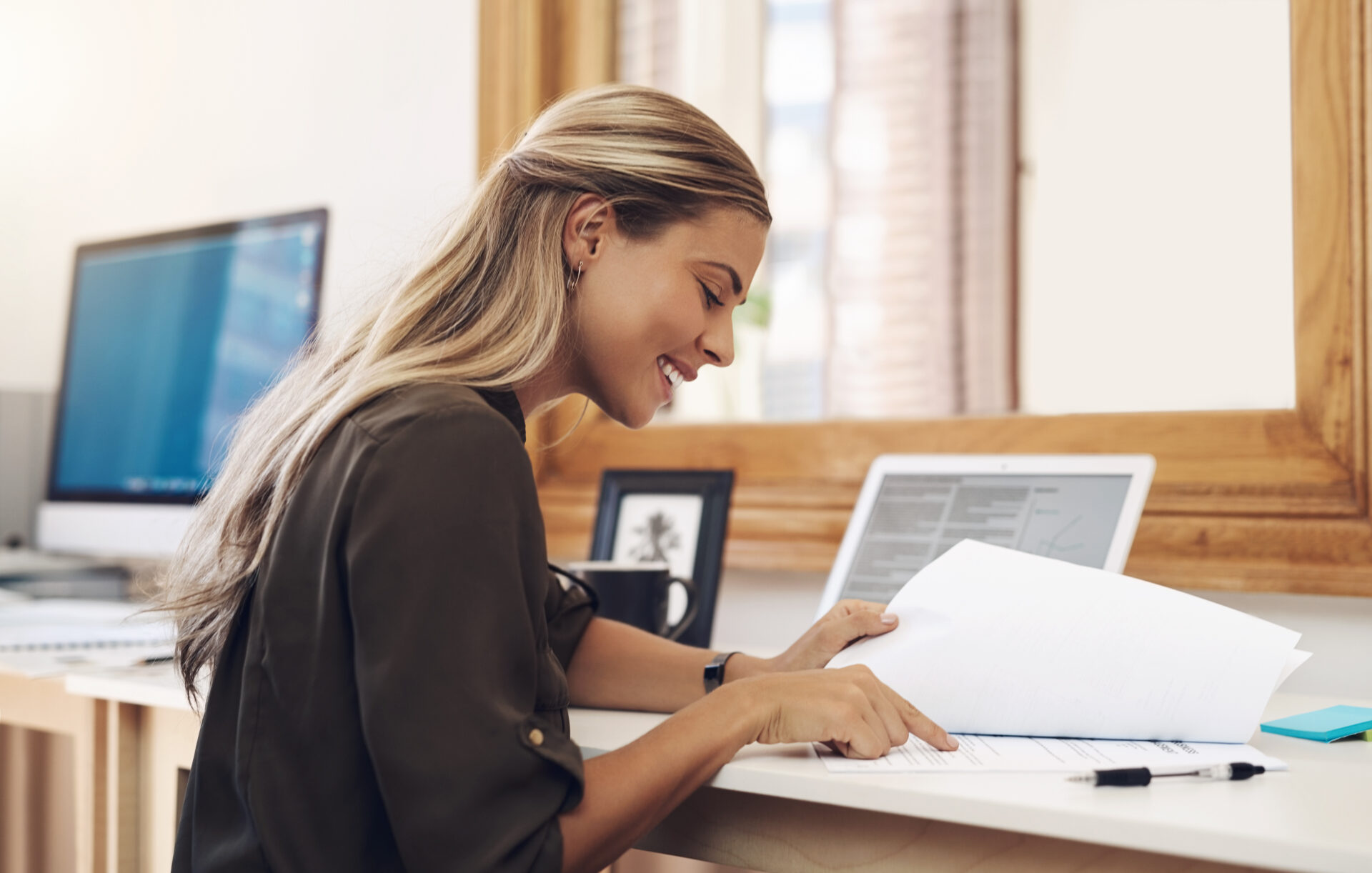 Typically, a new employee's first day of work is filled with formalities: paperwork, office tours, and about a hundred introductions to different team members. Not much actual work gets done, and it can add up to a pretty tedious experience for your latest hires, starkly contrasting the excitement that usually accompanies starting a new job. Preboarding can help!
It's an emerging trend that can streamline your employee onboarding process and provide a more enjoyable experience for new team members. We'll explain what preboarding is and cover how it can be an asset to new hires and your organization. 
What is Preboarding?
Preboarding is a structured process in which new hires complete administrative tasks and receive useful information before their official first day on the job. It can include activities like filling out tax forms, making insurance elections, setting up direct deposits, receiving the company's employee handbook, and being introduced to other team members.
It can foster a positive new hire experience, help employees reach full productivity faster, and prevent early turnover. 
Preboarding vs. Onboarding
Preboarding is a variation of the word 'onboarding,' which is the set of processes an organization uses to integrate new employees. Although preboarding supports successful onboarding, it's its own distinct process.
There are a few key differences between preboarding and onboarding. Whereas onboarding begins on an employee's start date, preboarding begins before their first day.
Onboarding occurs in person (or remotely, if the employee works from home), while preboarding is fully virtual. Preboarding focuses on completing requisite tasks and providing helpful information, whereas onboarding can include job shadowing and hands-on training.
For best results, preboarding and onboarding should complement one another and work hand in hand to help new hires get up and running while having a positive experience.
Related: How to Conduct Virtual Onboarding
Benefits of Preboarding
Facilitates a better new hire experience
Sitting in a conference room with many other new hires filling out forms is hardly a stellar first-day experience.
Sending new employees the required paperwork in advance lets them complete it at their convenience while also allowing time to carefully review materials like the company's benefits packages without feeling rushed. It also lets the company check all the administrative boxes while reserving the first day for more meaningful interactions and activities.
Related: New Hire Checklist
Maintains momentum during the 'in-between' phase
There's a lot of forward motion during the hiring process, with the screening, the interview(s), and the offer happening fairly rapidly. Then, there's often an empty gap–the new hire is finishing up at their last job and waiting for their new one to start, and unfortunately, employers often go radio silent during this time. Not only is this a risky period for new hires to change their mind about switching jobs, but it's also a missed opportunity to build goodwill and continue providing a great candidate experience.
Preboarding helps fill this gap with an enjoyable interaction, building excitement for the employee's first day and minimizing any second thoughts.
Helps new hires feel at home
Employees' sense of belonging plays a big role in their early success. Preboarding can kick-start the process of bringing new staffers into the fold and making them feel like part of the team.
With some advance introductions, they'll recognize a few familiar faces on their first day of work and might even have the chance to become friendly with other new hires.
Aids in retention
Turnover is an ongoing battle. Employers must proactively fight it rather than merely responding when it happens, so what better place to start than before day one?
Preboarding creates an important touchpoint for impressionable new hires, which can build their loyalty to the company early on and reduce the likelihood of a premature departure.
Related: Highly Effective Strategies for Employee Retention
Steps to Successful Preboarding
1. Compile materials
First, determine which materials will be included in your preboarding process. If you're in the U.S., you'll most likely want to take care of the compulsory paperwork, like forms I-9 and W-4, and provide your employee handbook.
But it's also a great idea to jazz things up with some more colorful content, like videos showcasing your company culture or an interactive preboarding checklist. Create an email to distribute these materials to candidates or use a preboarding app designed specifically for this purpose.
Related: How to Write an Employee Handbook
2. Take care of tech
Nothing's worse as a new hire than sitting down at your workstation and being unable to use anything because it's not set up correctly. The preboarding phase is the perfect opportunity to have your IT team tackle the necessary tech setup steps, like creating a company email address and handing over login credentials for devices and software.
3. Welcome them to the team
Add your new hires to the relevant channels on your messaging app of choice, like Slack or Teams, and invite current staff to welcome them warmly. You can even create a dedicated channel just for employees going through preboarding to chat amongst themselves.
This will allow new employees to build rapport with their soon-to-be colleagues and keep them from feeling like complete stranger when they show up on day one.
Related: New Employee Welcome Letter Template and Tips
4. Answer questions
Starting a new job comes with many questions, from 'Which insurance plan should I choose?' to 'Where do I park?'
Help new employees' first few weeks on the job go a little more smoothly and ease first-day jitters by distributing a sheet of frequently asked questions as part of your preboarding materials. Also, provide a way for preboarding participants to ask their own questions and receive a response from the appropriate person.
5. Set a date (or several)
Use preboarding to give new team members something to look forward to by getting a few events on the calendar for their early days on the job. This could include things like meetings with key members of leadership, a lunch outing with their team, or a company social event. This will help maintain engagement while also facilitating valuable Facetime with coworkers.
6. Prepare a welcome kit
Everyone loves getting mail, especially packages. Build upon the excitement of the job offer by surprising new hires with a small gift delivered to their house before their start date.
Company swag makes great preboarding gifts, like coffee mugs, and useful on-the-job materials, like notebooks.
7. Prep for the first day
Finally, help new hires have a seamless and snafu-free first day of work by using your preboarding process to help them prepare. Share a PDF or a section of your website that outlines what to expect, what to bring, a rough idea of their schedule, and any other helpful first-day hints.
Consider pairing new hires with a preboarding "buddy"–a more seasoned team member who can show them around and act as their go-to for questions about the company while also serving as a familiar face.
Creating an enjoyable, informational preboarding process'll make new hires feel welcome and help their first few days on the job go more smoothly, which benefits employees and the organization.
Related: Is Your Top Talent Having a Knockout First Day of Work? Here's How!