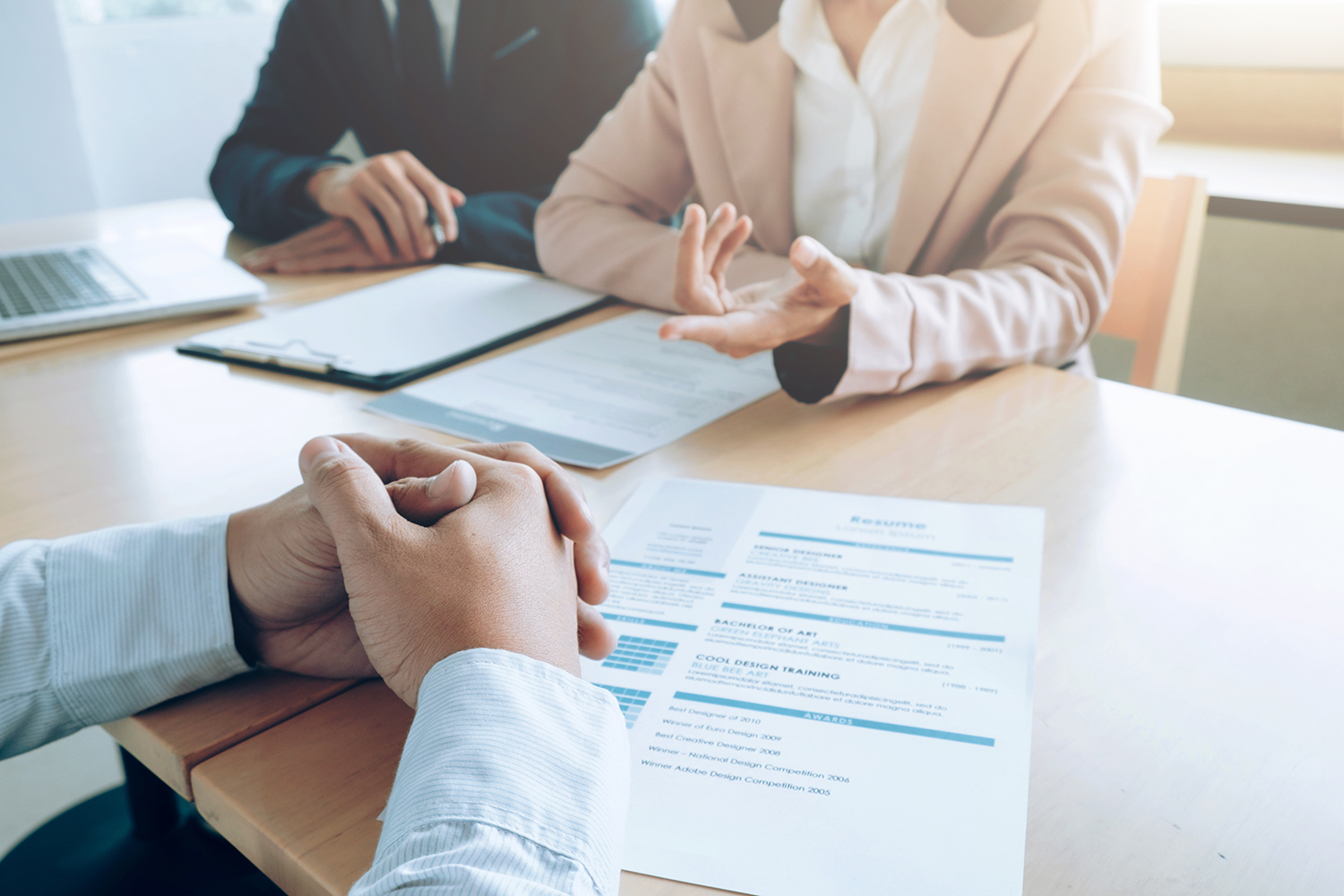 The current low unemployment rate, which has increased slightly to 3.9% in January 2019, is still among the lowest that U.S. employers have seen in years — the lowest being September and November 2018 when it dropped to 3.7%.
As with any change in the economy and hiring conditions, there are advantages and disadvantages of low unemployment depending on your role in the hiring process. The low unemployment rate is highly advantageous for workers seeking new opportunities because it means they have many options. For employers, on the other hand, it has a less positive connotation in the burgeoning war for talent.
Negative Effects of Low Unemployment Rates on Employers
Many employers and hiring managers who are recruiting in low unemployment think the current job market has become a candidate's market. In fact, 62% of employers believe there has been a power shift — that the labor market is candidate-driven and no longer controlled by employers. The low unemployment rate presents numerous retention and hiring challenges, including:
Top candidates being in high demand and not remaining in the job market for long;
Having more positions open than talent available to fill them;
Having to compete more fiercely against competitors for top talent;
Not having enough personnel to handle recruiting;
Existing employees leave for better opportunities; and
Candidates not showing up to interviews ("job ghosting").
As an employer, what can you do to attract, screen, and hire the talent you need when the current job market isn't in your favor? Here are a few tips and suggestions from the recruiting experts at 4 Corner Resources (4CR) on ways to overcome these challenges when recruiting in low unemployment:
5 Tips for Overcoming the Challenges of Recruiting in Low Unemployment
Showcase your company culture
Your employer branding — the image and value statement your company conveys as an employer in the eyes of the general public and prospective employees — is a powerful force for your company. When used effectively, it can help your business stand out from competitors while building a connection with your audience.
Some companies communicate a fun, hip, and modern vibe while others may convey a more traditional corporate image or even a close-knit, family-oriented environment. When selling prospective employees on your employer brand:
Highlight your company's culture, values, and work environment.
Ask your best employees to voluntarily share their experiences of working for your company.
Take the time to truly engage with job seekers and candidates to show that they, and their time, matter to your company.
Sell prospects on your position
One of the most effective recruiting strategies you can implement to counteract the side effects of a low unemployment rate is to sell your company and position to prospects. Some of the highlights can include:
Salary and benefits offerings;
Advancement potential;
Educational and continued learning opportunities;
Tuition reimbursement; and
Leadership and mentorship training opportunities.
Seek passive candidates
Passive candidates are a goldmine for talent managers and a group worthy of your focus when scouting and sourcing skilled, in-demand talent. Such candidates are individuals currently employed by other companies — often direct competitors — who are open to discussion about new opportunities without actively seeking them.
However, according to Bersin by Deloitte talent acquisition research, 74% of companies are engaging in "transactional recruiting" — a process in which talent managers post a job online to start recruiting. Bersin himself says this practice is absurd in the current job market and that companies need to employ other approaches to be successful when recruiting in low unemployment:
"If you aren't honing your employment brand, seeking out passive candidates who fit your culture, actively engaging with senior leadership to improve your talent pipeline, and looking seriously at gig work and leveraging talent pools, you're fishing in a pond that is way overfished."
Maintain relationships with candidates
As a hiring manager or talent specialist, it's not enough to make contact with someone and hope they will keep your company in mind in the future. To combat common hiring challenges, it's vital to develop rapport with experienced and skilled candidates and stay in contact with them. Even if a passive candidate isn't a good fit for Position A, it doesn't mean that they won't be the right fit for Position B a few months from now. And, if you don't stay in contact with them, you lose the opportunity to consider them for the position.
Offer training to help employees feel more connected
According to research from Gallup, "87% of employees worldwide are not engaged," and companies with less engaged workforces underperform in comparison to their engaged peers. One way to help employees feel more engaged is to provide them with training. Train them on your company mission and values. Offer training to help them grow existing skills or gain new ones.
Show existing employees that they matter and are more than just a number. Employers who take the time and make an effort to invest in their employees can enjoy multiple benefits from their actions. Not only do they end up with more informed and skilled employees, but they also help to establish a culture of employee engagement that helps them connect to your workplace. This, in turn, will help to create an environment of engaged employees who will help attract top talent.
How Employers Can Solve Recruiting and Staffing Challenges
One of the most effective ways that companies large and small handle the challenge of recruiting in low unemployment environments is to partner with an experienced headhunter or a recruiting and staffing agency. Professional staffing agencies have access to extensive talent networks and resources. They also have a wealth of in-depth knowledge and experience in hiring for your industry while following proven recruitment and hiring strategies.
To see what a professional staffing agency can do to help you hire the best talent regardless of the low unemployment rate, contact us today. Our team of recruiting experts is here to answer your questions and determine the best approach to fit the specific needs of your organization.